The Morro Bay estuary is a special place that is central to many of our lives, providing a beautiful place to live, work, and visit. We play in these waters and enjoy the food they provide. These waters are also home to countless species of plants, fish, and invertebrates.
This week, we'll discuss our findings on bacteria in the bay.
Morro Bay – is it safe for swimming?
Each month, Estuary Program volunteers monitor bay shoreline sites at popular access points. They test the waters for indicator bacteria like Enterococcus and E. coli. If these indicator bacteria are present, then the water may be contaminated with fecal matter from warm-blooded animals, which could make a swimmer or boater ill if they accidentally ingest water.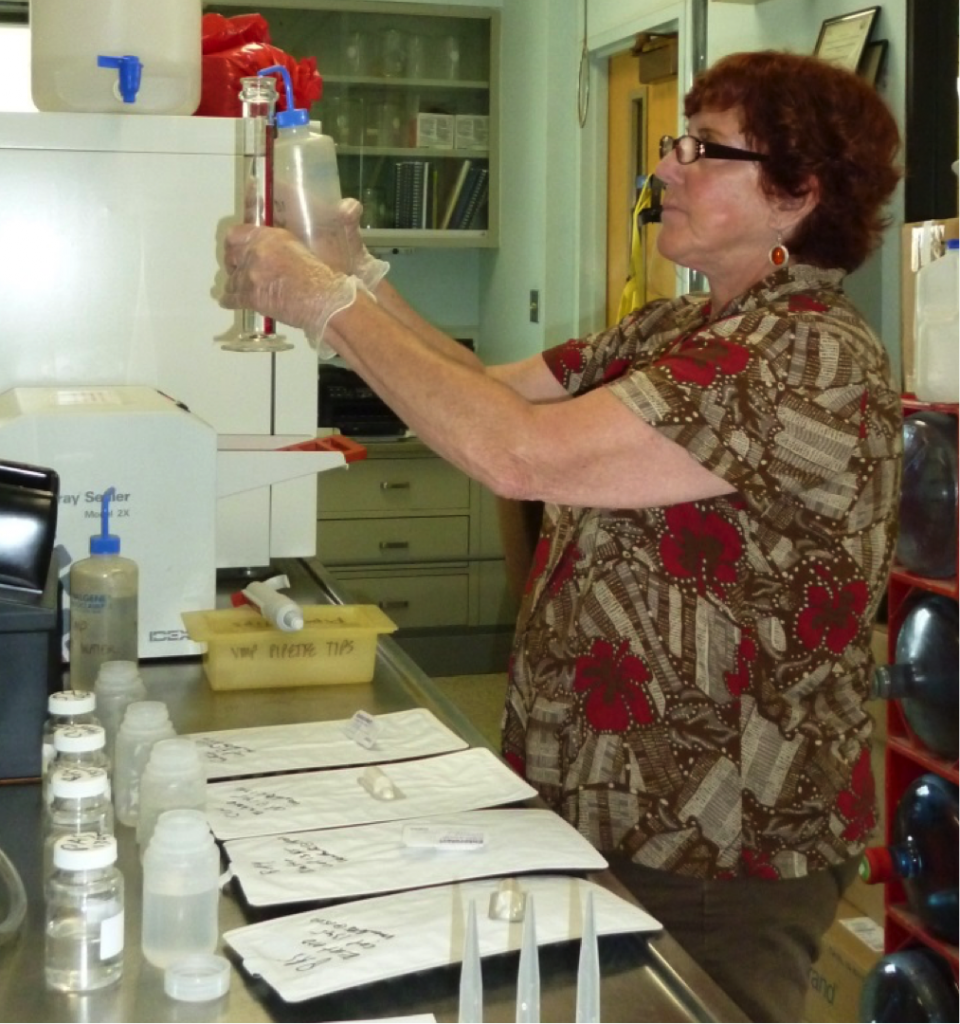 The following map shows the eight locations where volunteers monitor for bacteria in the estuary. The green dots represent sites that typically have good water quality that is safe for swimming. The yellow dots indicate slightly elevated bacteria levels. The map contains averaged monthly data from 2008 through 2014.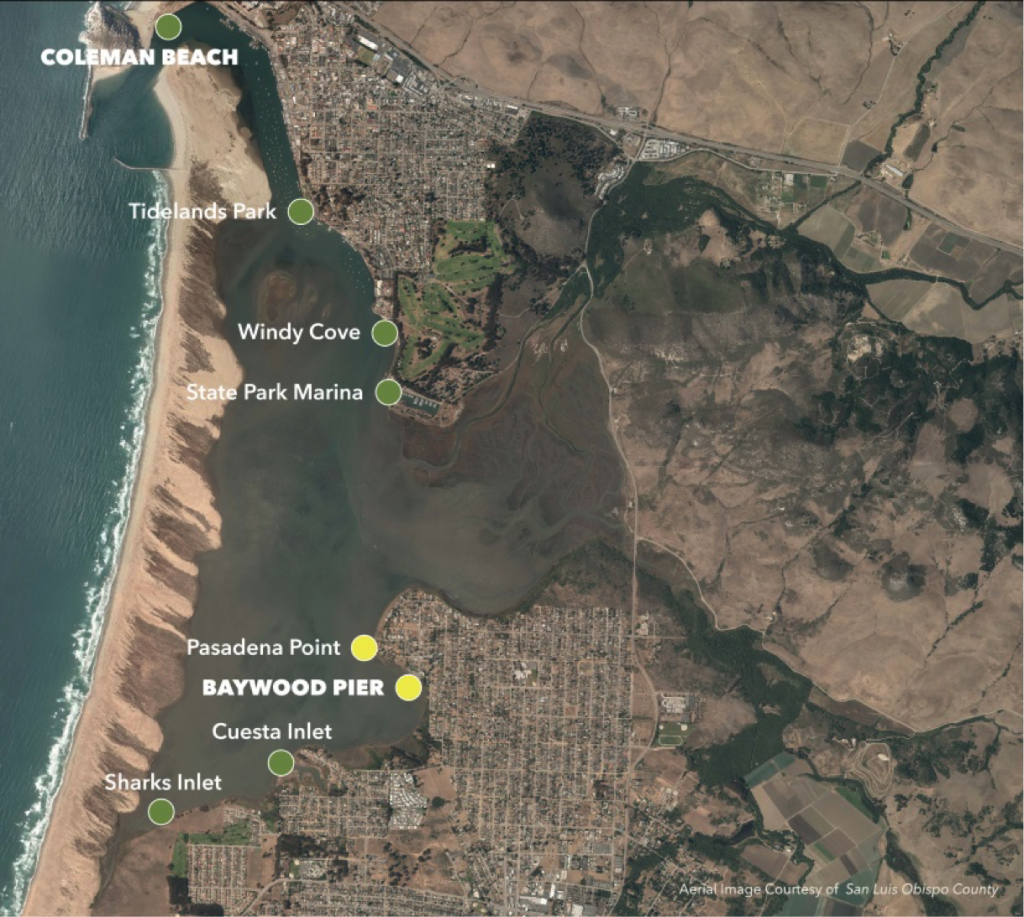 The following graph shows the percent of samples that had levels of bacteria that were unsafe for swimming, from 2008 to 2014.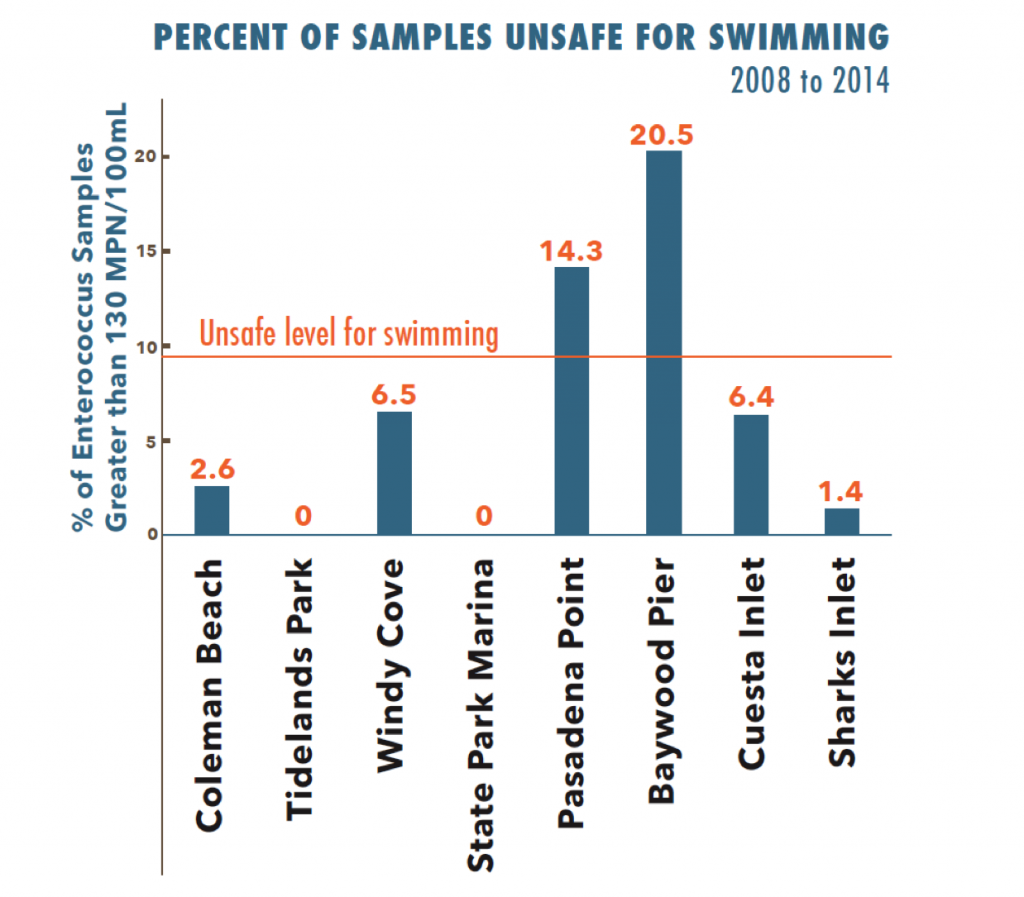 The bottom line
Our bay waters are relatively clean, and we are fortunate to have two commercial oyster farms here. There are only a handful of areas in the state with waters clean enough to support shellfish farming. Regardless, you should always wash your hands after touching the water. And remember, waters are never safe following a storm—Heal the Bay and Surfrider advise staying out of the water for three days following a rain.
Make a Difference
Much of the contamination that impacts Morro Bay begins with human activities. Each of us can make a difference in keeping our estuary clean and healthy.
What can YOU do?
In next week's post, we'll discuss how well Morro Bay supports wildlife.