From the Director's Desk is a twice-yearly blog series, written by Executive Director Lexie Bell. Lexie plans and directs the program's work, and collaborates with the Estuary Program's many partners to expand our collective success in the watershed. 
Lexie first began working in Morro Bay as a graduate student at the UC Santa Barbara Bren School of Environmental Science and Management. Her graduate work analyzed the economic impact of visitors' perceptions of environmental quality in Morro Bay. In addition to her Master's degree, Lexie graduated from the University of Miami with a Bachelor of Science in Marine Science and Biology. Previously, Lexie worked for the National Oceanic and Atmospheric Administration's Office of Education, the Nature Conservancy, and the Central Caribbean Marine Institute. A native of Florida, Lexie now lives with her family in Los Osos and enjoys our beautiful Central Coast beaches at every opportunity.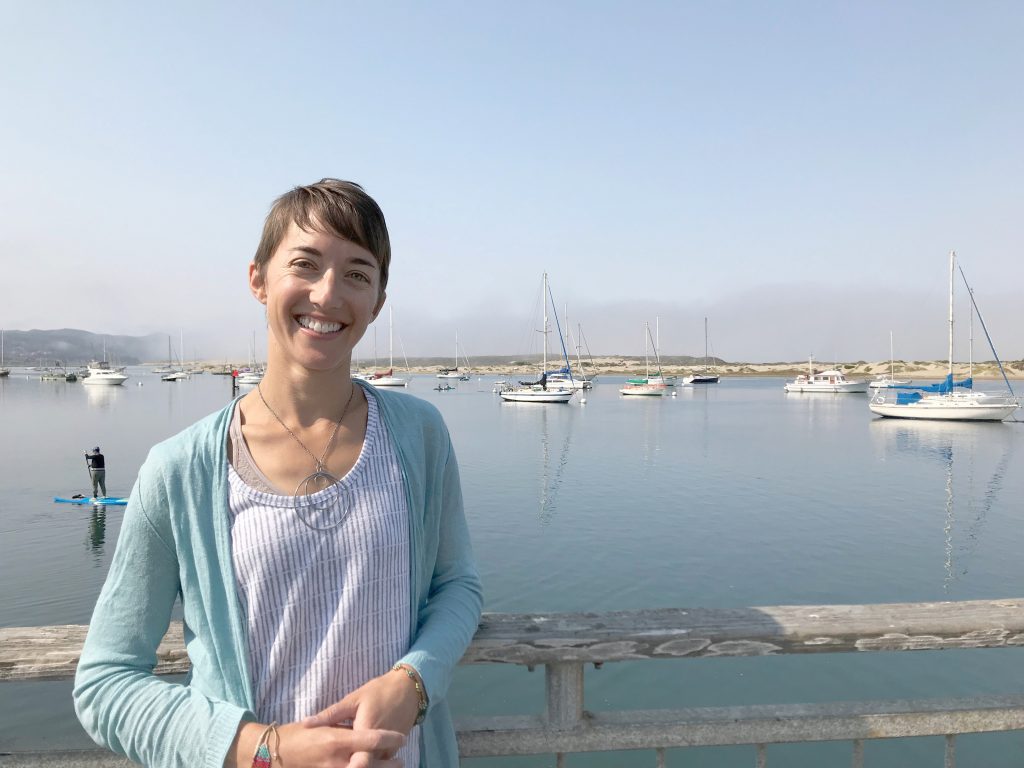 Summertime is often when my mind wanders a bit to the view out of our office window. So many people are visiting from all corners of the globe to experience our unique bay and way of life.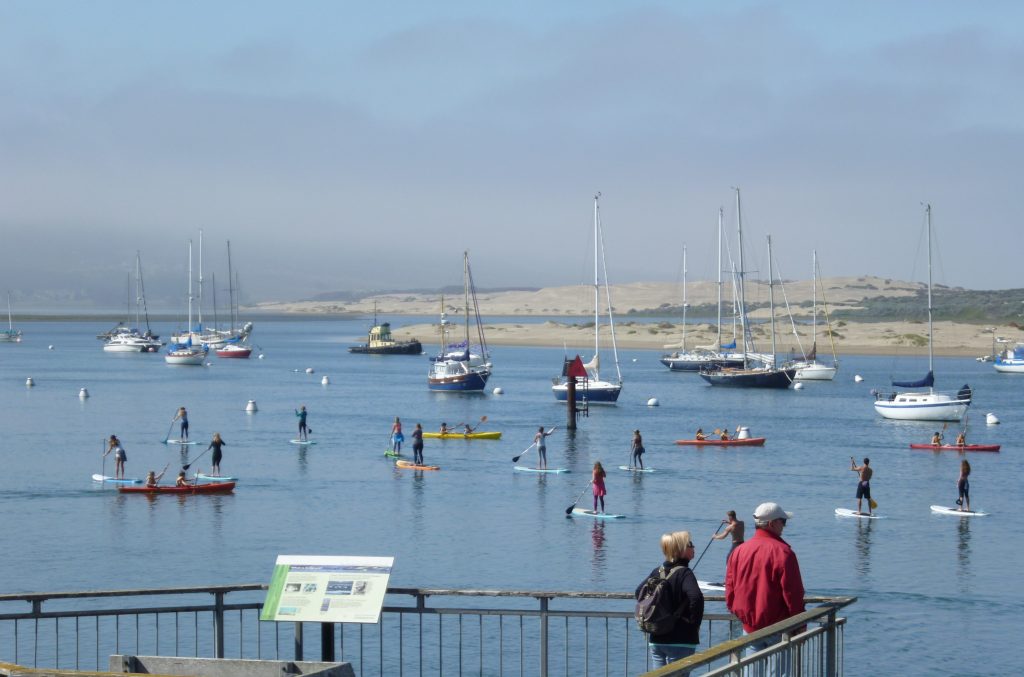 With the usual grumbles from us locals about parking and long waits at our favorite restaurants, we sometimes forget the beauty of sharing this special place with the world. Our home is truly a treasure for all people – a place where freshwater from the land mixes with saltwater from the sea to create natural beauty and a set of wildlife and habitats rare on the California coast.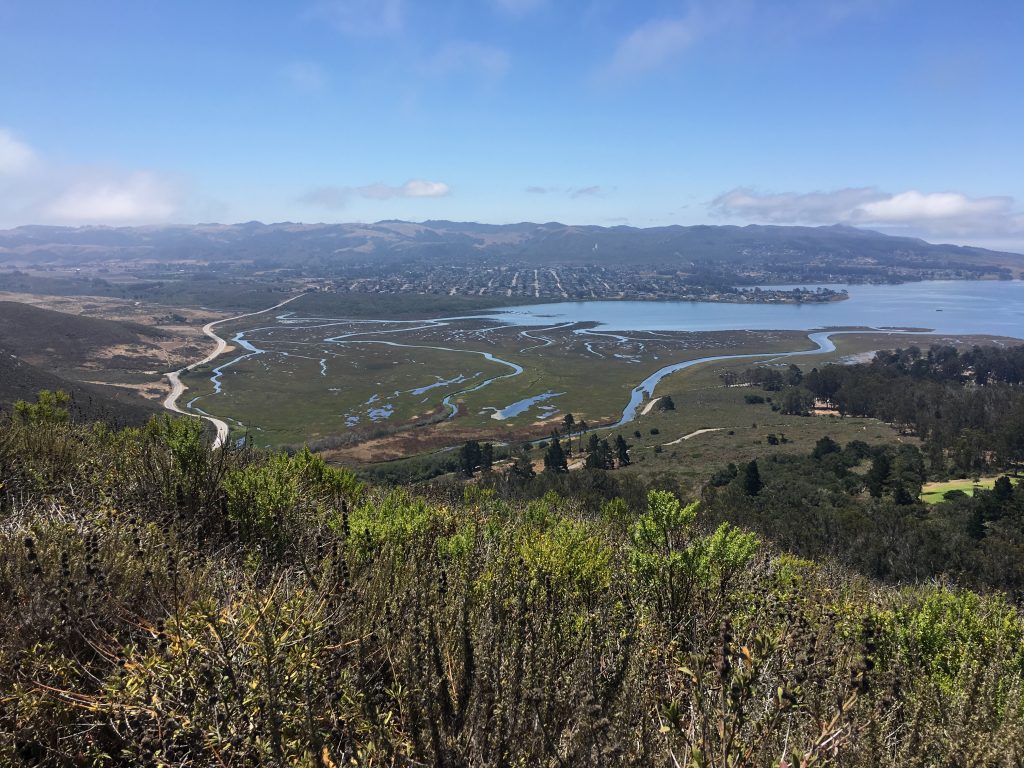 When I watch families observe sea otters for the first time or learn to paddle a kayak, I am reminded of my first experiences of awe on the bay. I originally moved to this area as a graduate student. My work introduced me to a number of fascinating locals with great knowledge of the bay and I went out for a number of paddles by kayak and canoe.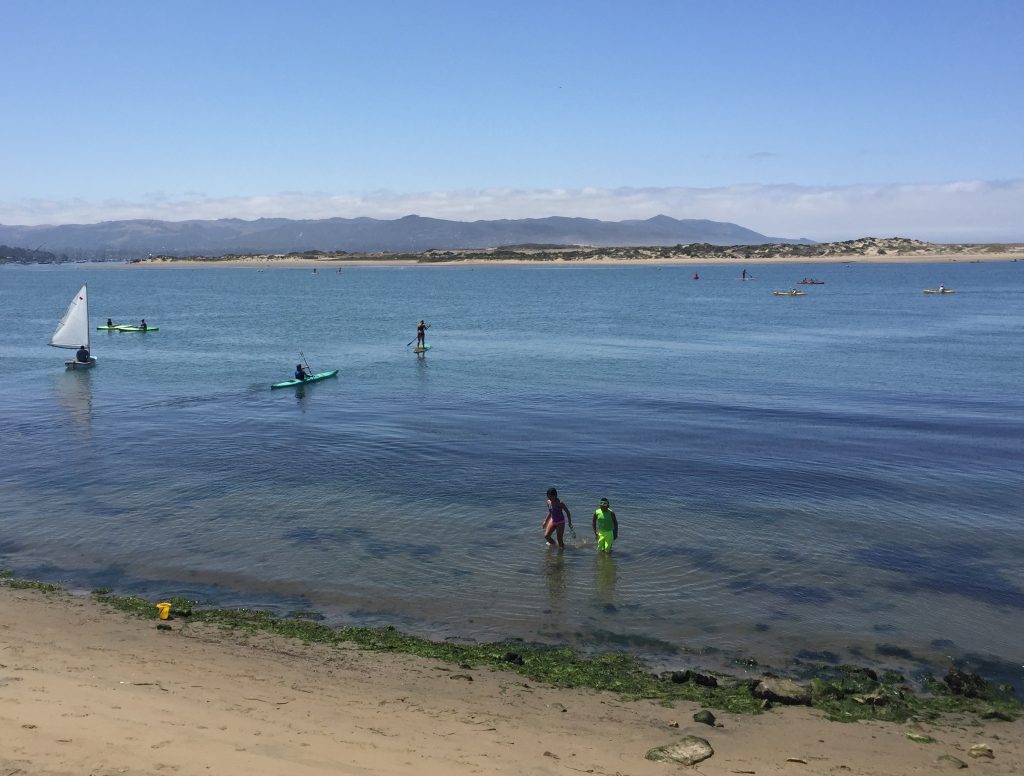 Each one was a great experience, but that feeling of awe hit me on my first evening paddle. Out after the sunset on the bay, we paddled back to Los Osos in almost complete silence, with the moon rising overhead and the water turning from daytime blue to nighttime obsidian, sliding off the paddle like silk. The night was clear, and with the moon illuminating the water, we could easily navigate back to our launch spot without any artificial lights. The world melted away and I was just a human floating on water, a piece of life being shuttled along.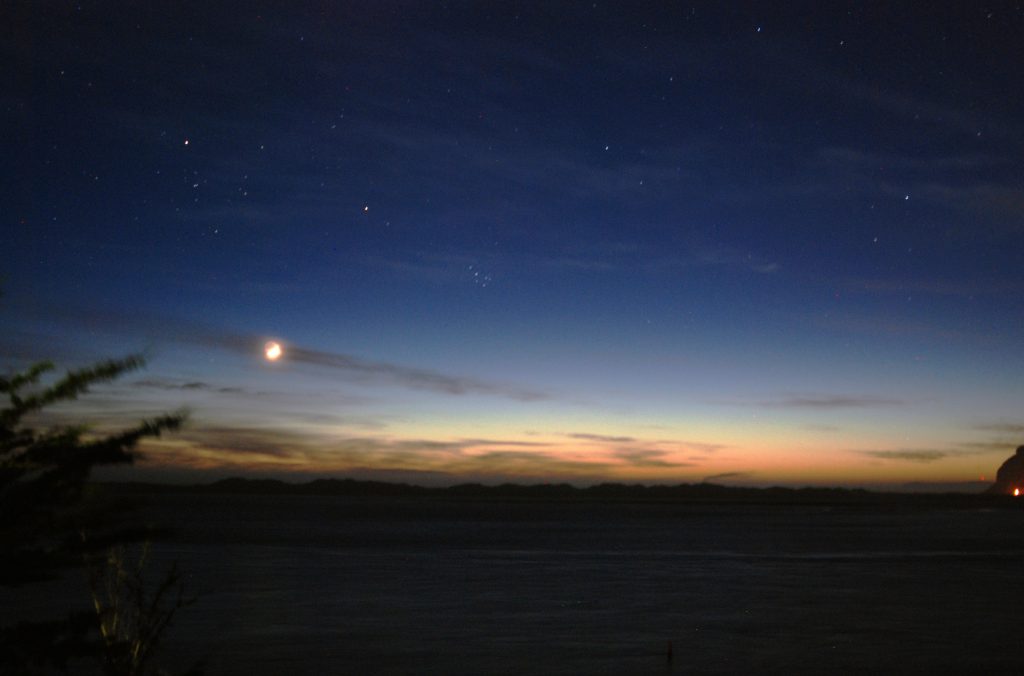 That moment is the point when my internal compass shifted from South Florida, my birthplace, to this tucked away point on the globe.
You might not have paddled at night on the bay, but many of us have had that crystal clear moment of oneness with the space we are in on Earth. It may have been a hike to a beautiful vista or a fishing trip in the deep blue or even a stroll through your neighborhood when birds are calling and the leaves are whispering.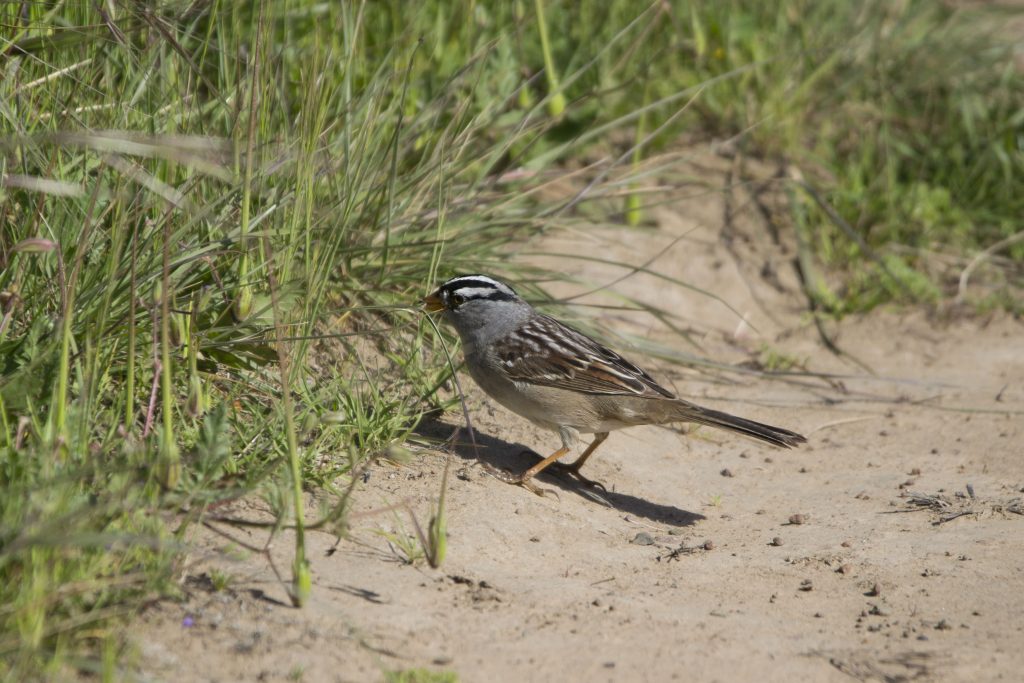 One of the people visiting the bay out our office window will have this moment today. They might look back on today and remember that this bay is within their heart and mind forever.
A lot of our work here at the Estuary Program is focused on science, hard numbers, and data. We deal in parts per million of analytes in water, concentrations of bacteria, and blades of eelgrass. But in the end, we want this bay to remain a beautiful place of light and inspiration, a place to connect with the Earth and each other. We are preserving the opportunity for countless future experiences of awe.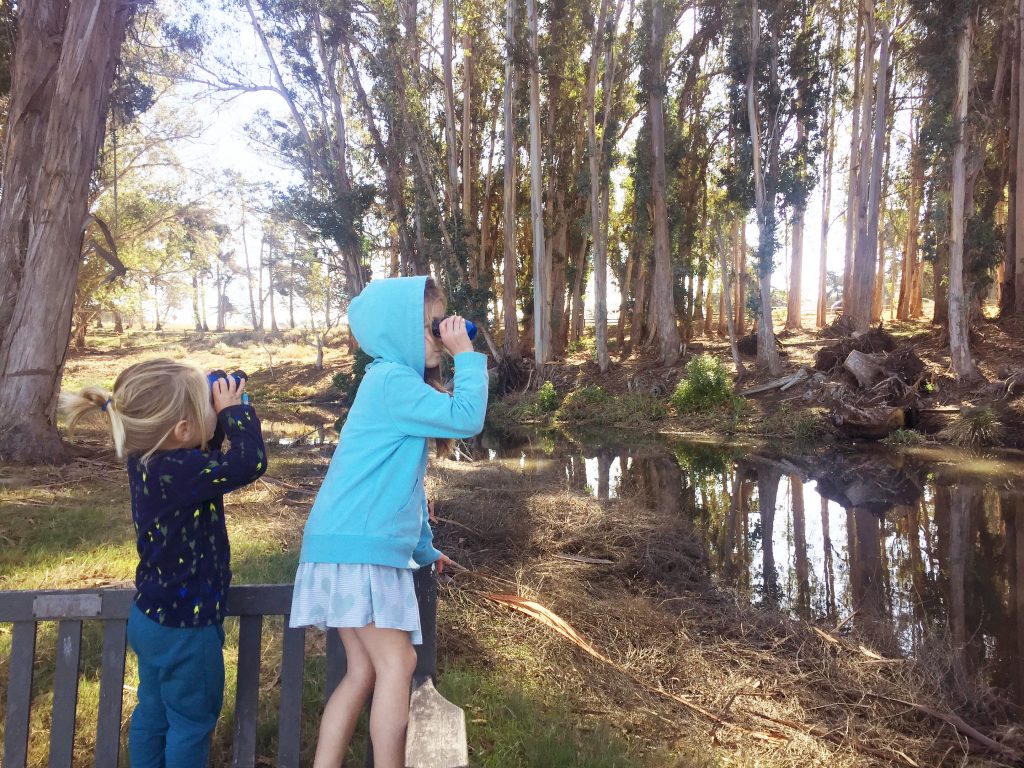 What is your story of awe? When did the compass inside your heart turn just a little? Share your story with us—write to us online. Share a photo or send us a letter. Let's connect and work together to keep our bay beautiful and inspiring to many future generations.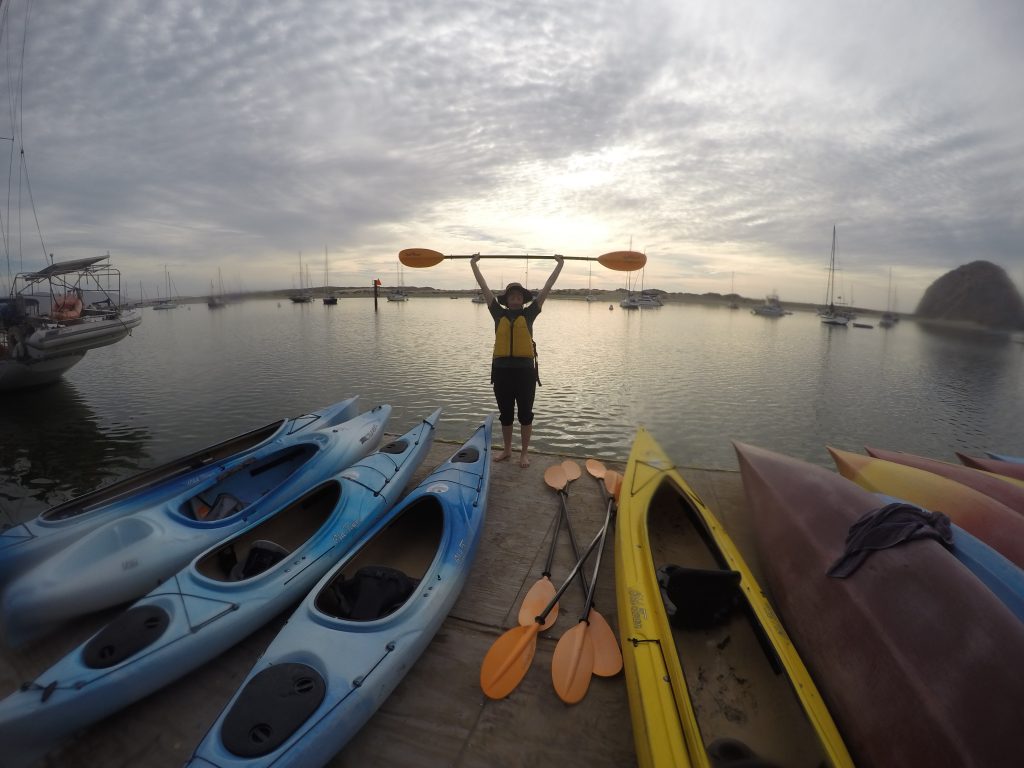 ---
Help protect and restore the Morro Bay estuary
Thank you for your support!