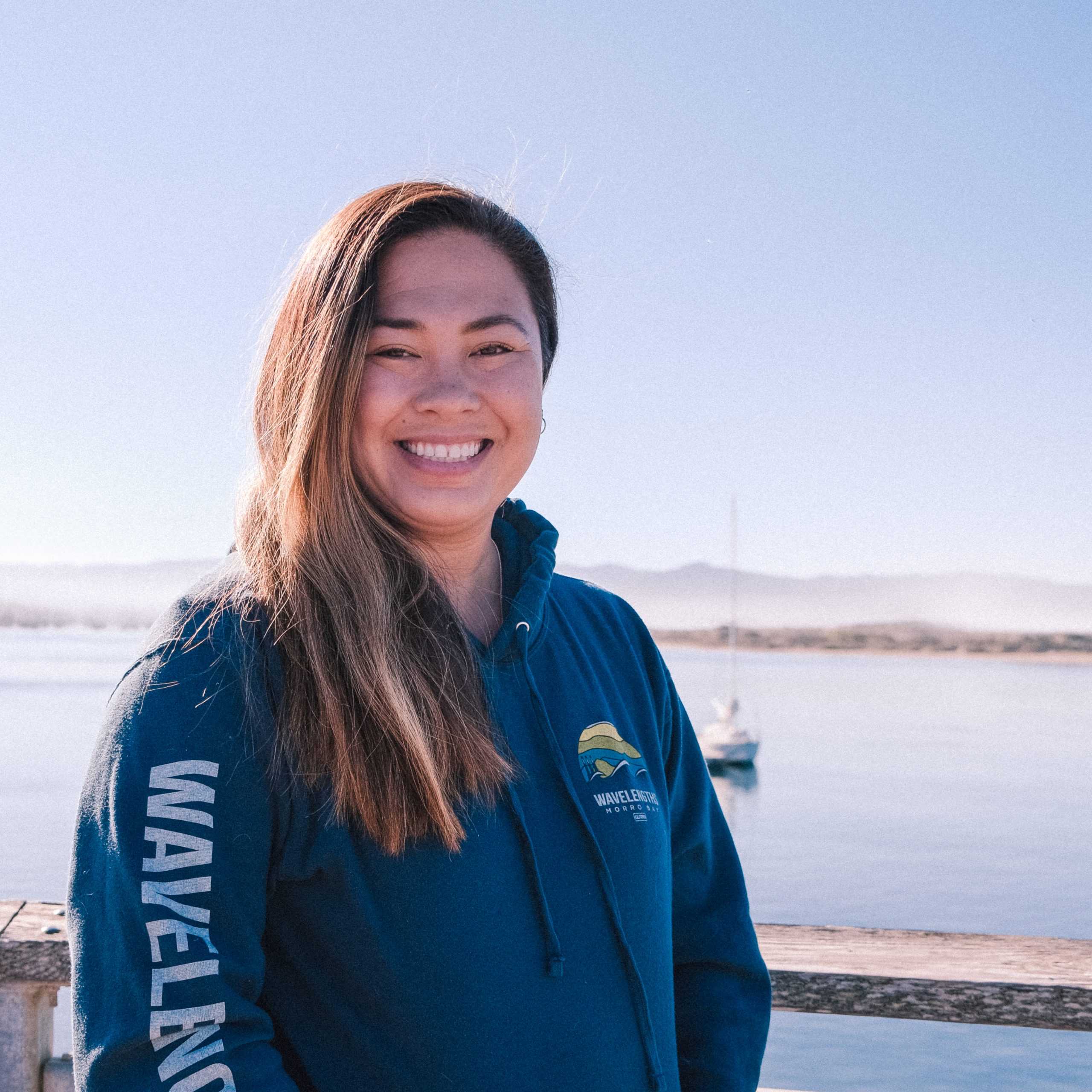 Melodie Grubbs, Executive Director
Melodie leads program efforts and brings together partners to help further the mission of protecting and restoring Morro Bay. She is passionate about coastal habitat restoration and conservation and brings experience from working with Sea Grant, the Santa Monica Bay National Estuary Program, and the Land Conservancy of San Luis Obispo.
---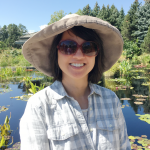 Ann Kitajima, Assistant Director
Her responsibilities include grant writing and grant management, strategic planning, and administrative functions. Formerly the Monitoring Program Manager for the organization, she continues to provide support in monitoring planning and protocol development.
---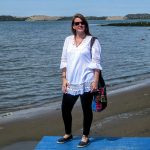 Chrystina Newton, Finance and Operations Administrator
She holds a Bachelor's degree in Accounting and has completed graduate coursework in Business Management. She keeps the Estuary Program's books, provides accounting and administrative support, keeps the office running smoothly, and lends a hand to other staff members as needed.  She works in tandem with the Estuary Program's directors and the Bay Foundation Board to meet the administrative conditions for awarded Grants and to keep the required files in order. Chrystina is a native Californian and enjoys spending time outdoors with her family, exploring local trails and natural areas.
---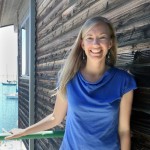 Carolyn Geraghty, Restoration Projects Manager
Develops and oversees watershed and estuarine restoration projects and conservation efforts. Prior to joining the Estuary Program, Carolyn was an Environmental Scientist with the San Francisco Estuary Institute supporting research of river and estuarine environments. Before that, she worked as the Restoration Director for the Klamath Basin Rangeland Trust and oversaw implementation of stream restoration projects. She has worked on a variety of aquatic ecology and water quality monitoring studies with The Nature Conservancy, National Park Service, and USGS. Carolyn received a Masters in Environmental Planning at UC Berkeley focusing on watershed science. Her research evaluated stream restoration projects to inform restoration practices and planning in Oregon's Klamath Basin. She also holds a B.S. in Biology and Environmental Studies from Aquinas College, MI.
---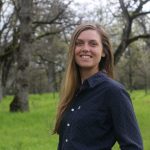 Makenzie O'Connor, Monitoring Coordinator
Makenzie coordinates ongoing monitoring in the watershed through collaboration with local partners, agencies, and volunteers. Makenzie received a Bachelor of Science in Environmental Science and Ecology with a minor in Outdoor Adventure Leadership in 2015. Since then, she has worked in a variety of ecosystems, from salmon-bearing waters on the Klamath River, to the snow-covered slopes of the Truckee-Tahoe area. Outside of work, you can usually find Makenzie on her mountain bike or going on long hikes with her dog, Josie.
---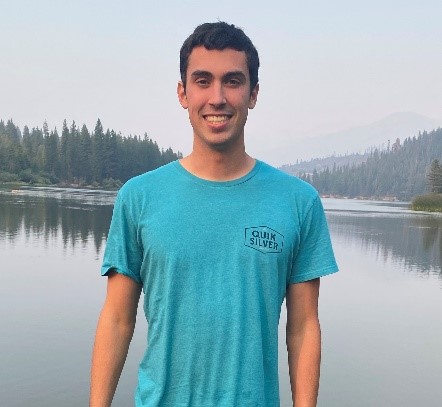 Nick Soares, Monitoring Coordinator
Nick is responsible for coordinating sampling events conducted within the estuary and generating a variety of water quality reports. He graduated from Cal Poly with a B.S. in Marine Sciences and minored in Statistics and Environmental Studies. While at Cal Poly, he worked as a research assistant studying phytoplankton and nearshore rockfish populations. Nick has lived in SLO County for most of his life and spends much of his free time surfing the local beach breaks.
---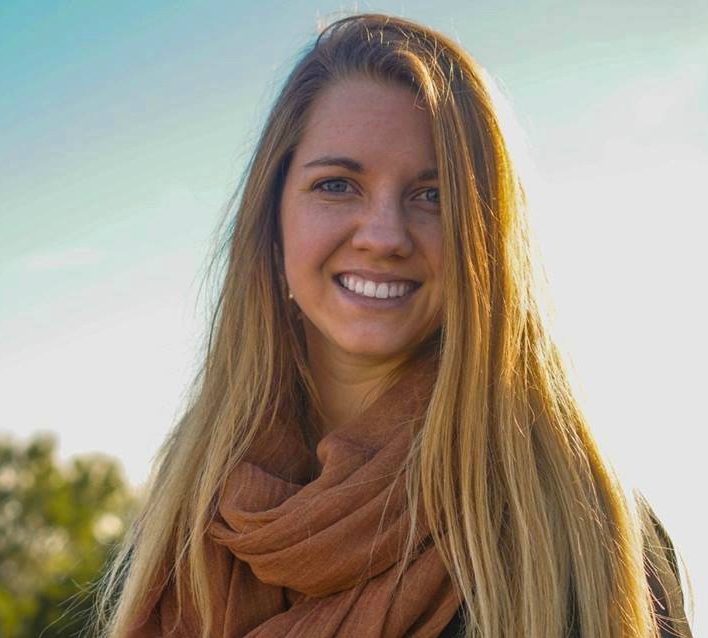 Riley Hine, Communications and Outreach Coordinator
Riley manages the Estuary Program social media pages, coordinates our events, and oversees the education components of our program. She has Bachelor degrees in Geography and Anthropology and a GIS certificate from the University of Minnesota Duluth, and a Masters degree in Environmental Studies from Western Washington University. She has experience in outdoor education, wilderness therapy,  international trip leading, higher education, and has done various fieldwork, including her graduate thesis work on the Pacific Crest Trail.
---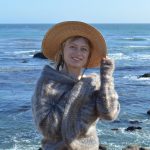 Sequoia Wade-Dunleavy, Eelgrass Technician
She focuses on ground truthing, data collection and organization, and restoration efforts. Sequoia received a Bachelor of Science in Anthropology and Geography with a concentration in Environmental Studies and Sustainability from Cal Poly. She has worked on GIS projects which use image classification for eelgrass recognition and has mapped the drainage basins of the Morro Bay estuary. Sequoia enjoys exploring the coast, surfing and hiking.
---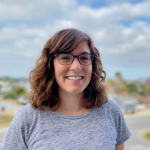 Rachel Pass, Science Writer & Editor
She writes and edits the Estuary Program blog and other digital and print publications. Rachel brings a background in writing, publishing, communications, outreach, and education to her role.