The Morro Bay National Estuary Program has conducted spring bioassessment surveys in the watershed since 2002. This data helps us understand creek health and how conditions are changing over time. The Estuary Program uses standardized protocols from the California Water Boards and the Surface Water Ambient Monitoring Program (SWAMP). Data is shared with partner organizations and the public through the California Environmental Data Exchange Network (CEDEN).
The bioassessment monitoring effort has two main field components. We collect benthic macroinvertebrates, which are bottom-dwelling animals visible to the naked eye that lack a backbone. These include creatures such as stoneflies, dragonflies, and aquatic snails. We also collect habitat measurements such as whether or not trees shade the creek to keep the water cool. This information gives us a good idea of the quality of the water and the habitat, not only for macroinvertebrates but also for the fish that feed on them.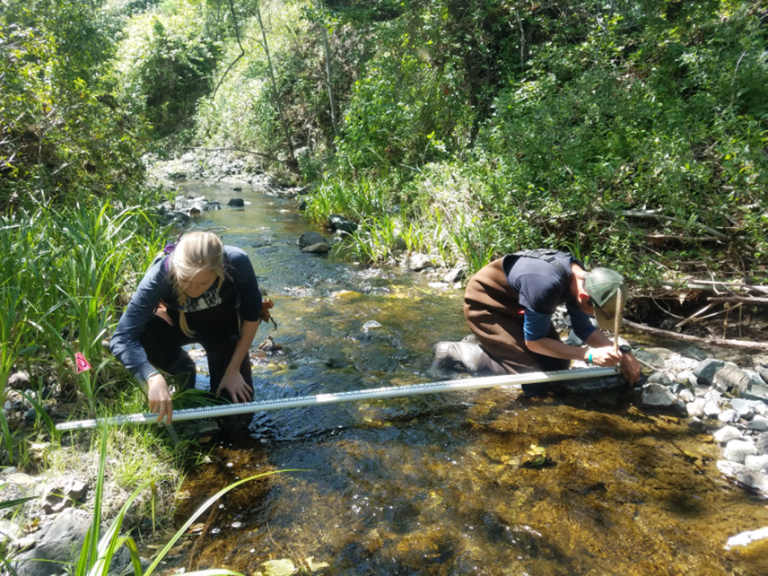 For more information, please visit:

2023 Bioassessment Field Schedule
Bioassessment field surveys will be conducted from mid-April to mid-June. Surveys are open to community volunteers who have successfully completed prior training with the Estuary Program. If you have not completed training, but still would like to attend, please contact moconnor@mbnep.org with your qualifications. 
Please see the schedule below for survey details. Use the blue arrow to scroll for April to June. Please contact  moconnor@mbnep.org before attending any surveys.