An estuary is where freshwater meets the salty sea.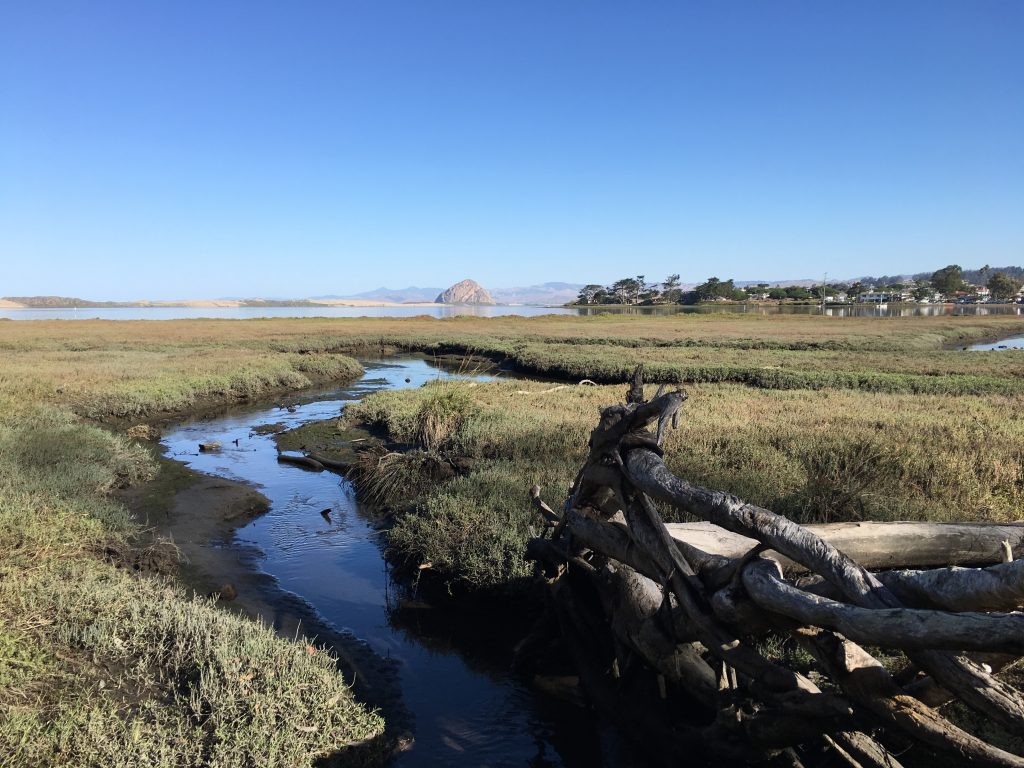 Estuaries form when water runs off the land through rivers, streams, or groundwater, then meets and mixes with saltwater from the ocean, and creates partially enclosed bodies of water along the coast.  
The Morro Bay estuary is formed by the meeting of freshwater from Chorro and Los Osos Creeks with saltwater from the Pacific Ocean. The estuary is largely protected from the ocean by a lengthy, naturally-occurring sandspit. This creates calm, warm waters that allow a wide variety of plants and wildlife to thrive. 
The Morro Bay estuary encompasses
Why are estuaries important?
In addition to supporting local wildlife, estuaries have impacts on global ecosystems and climate.
Estuary ecosystems create more living matter each year than comparably sized areas of forest, grassland, or agricultural land.
Estuaries are also critical in capturing and removing carbon from our atmosphere. Current studies suggest that mangroves and coastal wetlands annually sequester carbon at a rate ten times greater than mature tropical forests. They also store three to five times more carbon per equivalent area than tropical forests.
What is a National Estuary Program?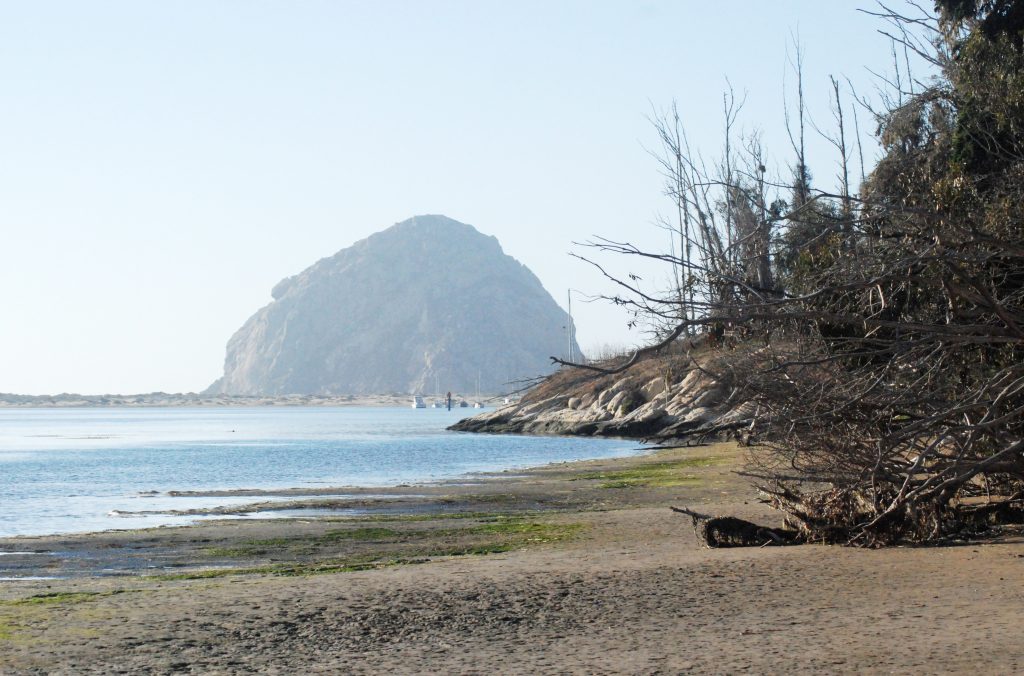 National Estuary Programs in the US
The National Estuary Program was created by Congress in the 1987 amendments to the Clean Water Act. This program was created to protect and restore threatened estuaries of national significance. Each National Estuary Program (NEP) is managed by local community leaders and staff. NEPs receive funding from the EPA, as well as grants and donations.

Every estuary is different from the next. Habitats can range from the mangroves of Tampa Bay, to the swamps of Mobile Bay, to our sandy chaparral communities of Los Osos. While they may not all look the same, estuaries are special places to care for. 
acres restored or protected by NEPs since 2000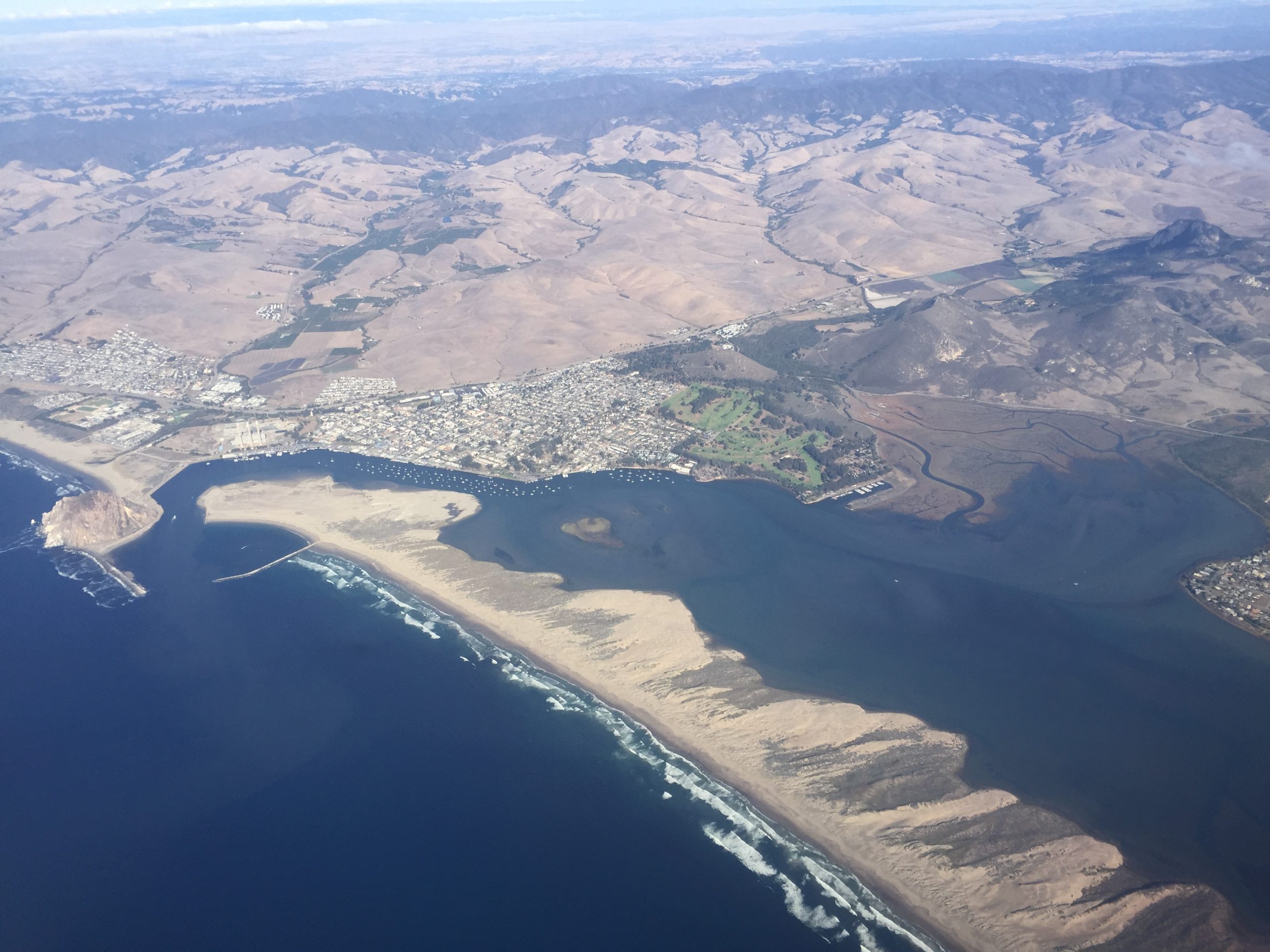 A watershed is the area of land where rainfall and groundwater drains into a common outlet, delivering both clean water and land-based pollution. A watershed can be as small as a footprint, or as large as the Mississippi River Basin, which is over 1 million square miles in size.
The Morro Bay watershed is about 76 square miles and contains 8 creeks, which converge into Los Osos and Chorro Creeks. These creeks channel water to the estuary, which ultimately drains out to the Pacific Ocean. Sediment and pollution found on the surface and in groundwater has impacts not only within our watershed, but in the estuary and ocean as well. That's why it's so important to do your part in preventing land-based pollution!
Below is a map of the Morro Bay area including our watershed boundary (red line) as well as the various jurisdictions in and around the watershed. You can find an interactive version of the map below.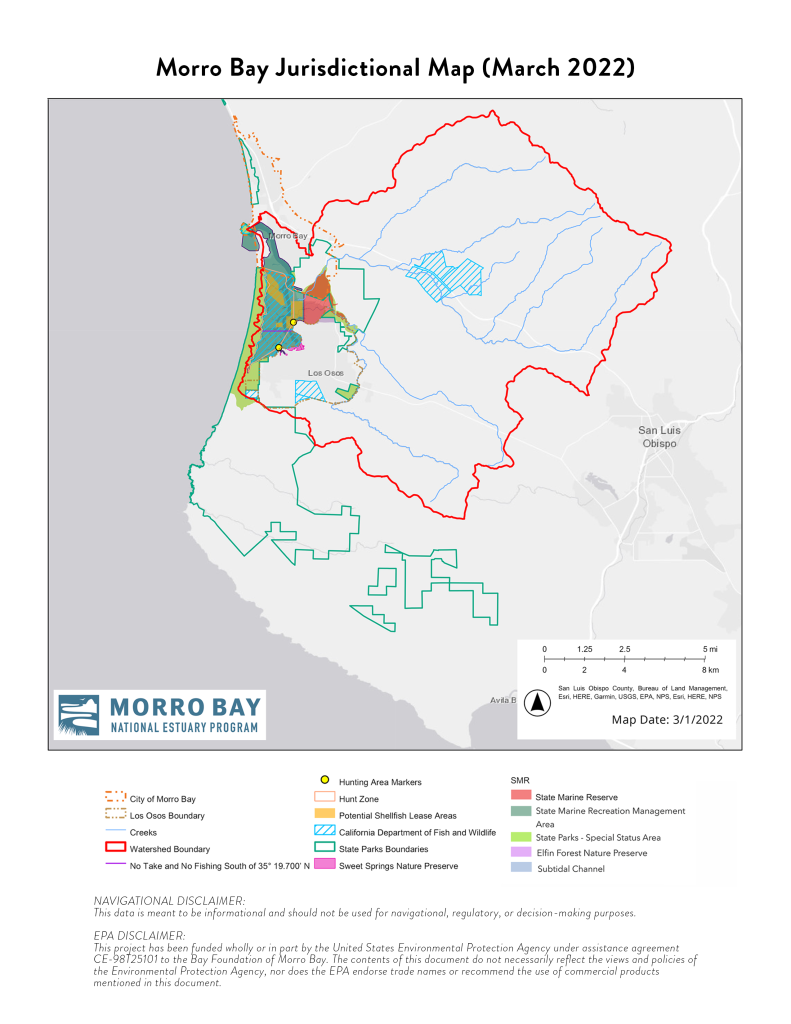 One of the most recognizable features of the Morro Bay area is the Nine Sisters, a prominent line of peaks created over millions of years from volcanic activity. These peaks range from Morro Rock at the mouth of the estuary, to Islay Hill in San Luis Obispo. The Nine Sisters range divides our Morro Bay watershed into two valleys, Los Osos and Chorro. Below is a map of the Nine Sisters peaks.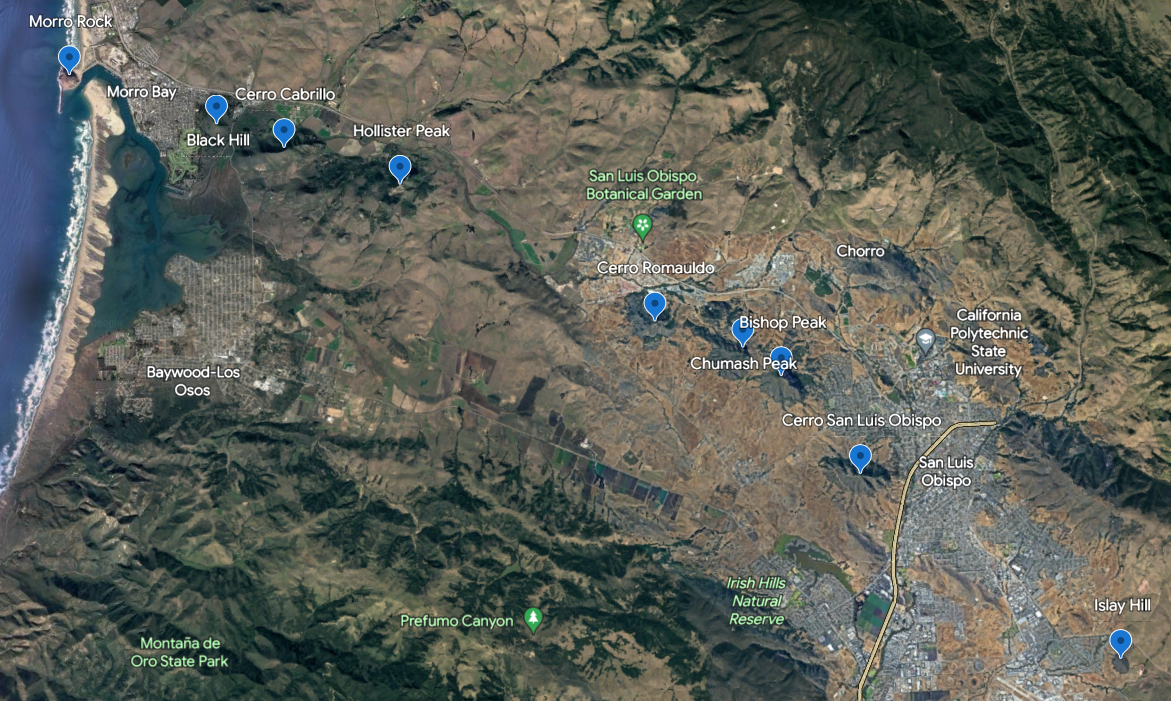 The Morro Bay estuary and watershed encompass a wide range of over a dozen habitats.
Click the link below for more details about local habitats and native plants of the Morro Bay area.

The Morro Bay estuary and watershed are home to a wide variety of animals.
The Morro Bay estuary provides an ideal habitat for many animal species, ranging from sea slugs to sea otters. The calm, shallow waters provide food, nursery, and breeding grounds for many animals throughout the year. Morro Bay is also an important stopover for migratory animals such as birds and monarch butterflies.


The varied habitats within the Morro Bay watershed allow for a wide range of species diversity, including some plants and animals that can only be found locally, known as endemic species. Examples of endemics include the Morro ten-lined June beetle (Polyphylla moroensis), Jones' layia (Layia jonesii), and several subspecies of manzanita (Arctostaphylos spp.). You can learn more about endemic species of Morro Bay in this blog post.

Many of the plants and animals within Morro Bay are threatened or endangered. The Morro shoulderband snail (Helminthoglypta walkeriana), California red-legged frog (Rana aurora draytonii), and California black rail (Laterallus jamaicensis coturniculus) are just a few of those species. To learn more about sensitive species in our watershed, clink the link below.
Tourists and locals alike enjoy a wide variety of recreational activities in and around Morro Bay.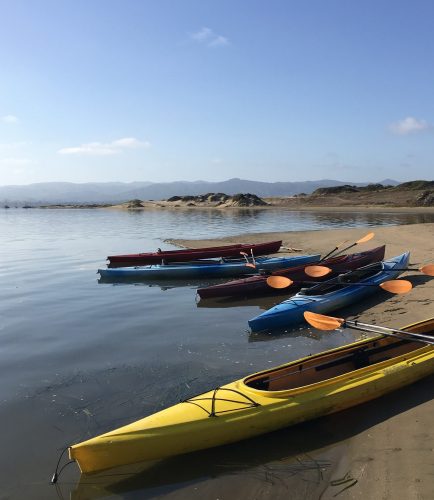 The miles of trails and protected waters make the Morro Bay watershed a great place for boating, hiking, biking, paddling, diving, birdwatching, and more!
Use our Estuary Program Map (linked below) to find places to go and things to do. Printed copies of this map can also be found in our Nature Center on the Embarcadero in Morro Bay.
Here are just a few ways to recreate in and around Morro Bay: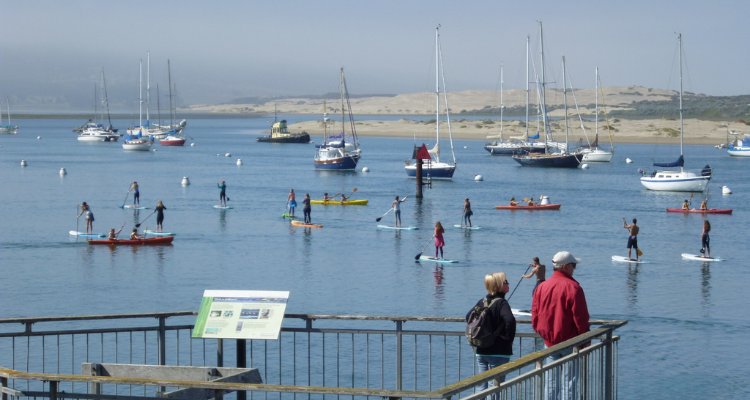 Morro Bay is a special place that is also a Marine Protected Area (MPA).
acres of protected marine area in Morro Bay
Please take steps to protect local wildlife and ecosystems on your visit. Check out the links below for more information on marine protected areas and other legally protected areas in Morro Bay:

Other tips for how to keep Morro Bay wildlife safe and healthy:
Keep a safe and respectful distance from wildlife when walking on the shore and boating. Use binoculars for observation.

 

Follow proper guidelines for

clean boating

, including disposing of waste properly and preventing fuel spills.

 

Don't allow your dogs to chase birds and wildlife and make sure you

pick up their waste

.

 

Pack it in, pack it out – be sure to take any trash with you and dispose of it properly.

 

Be sure you understand and adhere to all the

rules and fishing regulations

for the bay.