Help protect and restore Morro Bay for people and wildlife!
The Estuary Program offers different volunteer opportunities throughout the year. Some opportunities require an ongoing commitment while others are one-time events. If you are interested in volunteering with us, please read and fill out the form below.
Important notes
Your information will be saved in our volunteer database where Estuary Program staff can review your interests, experience, and availability.
We receive a large number of volunteer interest forms and regret that we cannot respond to each one individually. Staff will contact you if a position opens that matches your interests, experience, and availability.
Volunteers often remain in ongoing fieldwork positions (creek monitoring, dawn patrol, bacteria monitoring, etc.) for multiple years. Annual fieldwork positions include Eelgrass Monitoring and Restoration and Bioassessment Monitoring. Non-fieldwork positions typically open each year.
If you have trouble filling out the form on this page, please click here to fill it out in Google Forms.
See what volunteer opportunities our partner organizations offer
---
Opportunities with our Partner Organizations
Many organizations need volunteer help, too. Here are some other volunteer opportunities around the bay.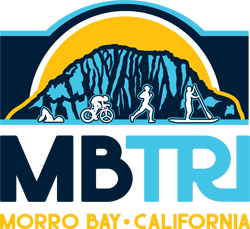 Morro Bay Triathlon- This year, the Estuary Program is the official nonprofit of the Morro Bay Triathlon, held on November 6, 2022. Please consider helping this event by volunteering! They are looking for volunteers for tasks such as racer check-in, aid stations, registration, course monitors for the run, swim, and bike portions, etc.
EcoSLO (Environmental Center of San Luis Obispo)- www.ecoslo.org
SeaLife Stewards- Check back seasonally for opportunities on their Facebook Page
Creeklands Conservation in Arroyo Grande 
Pacific Wildlife Care in Morro Bay- Website to learn more
The Land Conservancy of SLO- Website to learn more
Sea Otter Savvy- Website
Small Wilderness Area Preservation (SWAP) and Elfin Forest Work Parties – First Saturday Work Parties are generally held from nine to noon on the first Saturday of each month. Visit SWAP's website for more info and to contact organizers.
Morro Coast Audubon Society needs volunteers at the Sweet Springs Preserve and for the Christmas Bird count, among other events. The Audubon Society provides a list of contacts for their different volunteer opportunities on their website.
The Central Coast State Parks Association  informs visitors about natural and cultural aspects of the Central Coast. Volunteer locations include the Morro Bay Natural History Museum.
Central Coast Concerned Mountain Bikers (CCCMB) consistently holds work parties across the watershed to maintain, design, and build sustainable biking trails. Visit CCCMB's website to connect with other bikers and help keep up Central Coast  trails.
Morro Bay in Bloom is part a nationwide network that encourages civic beautification. This local chapter strives to make Morro Bay a better place with regular two-hour cleanups and special projects to engage with the community. Check out Morro Bay in Bloom's volunteer page to sign up for a two-hour gardening session.
San Luis Obispo Botanical Garden strives to show the diverse native plant life that thrives in the county's Mediterranean climate, and to highlight sustainable gardening practices. SLO Botanical Garden lists a variety of volunteer opportunities on their website.
The Central Coast Aquarium is located slightly south on Avila Beach, however they share their knowledge of marine science across the Central Coast. Find out how you can apply your skills to educate others about aquatic life and our role as neighbors to the ocean.
California Native Plant Society, SLO Chapter teaches about flora native to SLO County while helping to preserve plant collections for future scientific research. Find an updated calendar with volunteer opportunities and other events on their website.
Wheels to Water takes people with disabilities kayaking on Morro Bay to enjoy the views, the wildlife, and the freedom of being on the water. They use state-of-the-art adaptive equipment so that people with a wide range of abilities can paddle safely and comfortably. Wheels to Water seeks volunteers to help out during kayaking events; learn more on their website or email for more information.