Restoring Our Creeks, Bay, & Native Wildlife
We restore flow, clean water, and native vegetation to creeks that feed the bay. Healthier, well-functioning creeks improve bay water quality and provide high-quality habitat to steelhead and other important aquatic life. Creek restoration also reduces erosion and keeps sediment from entering the estuary, keeping the water clear and helping prevent the bay from filling in.
Together, these actions help keep water flowing in our creeks, minimize future runoff pollution, and protect special places for people and wildlife.
Measureable Results
Since 1995, the Morro Bay National Estuary Program has worked to restore 44.87 miles of streams within the Morro Bay estuary watershed, remove debris and improving steelhead access to habitat, and support a variety of partner projects such as restoration and riparian fencing along San Luisito Creek.
Walters Creek Restoration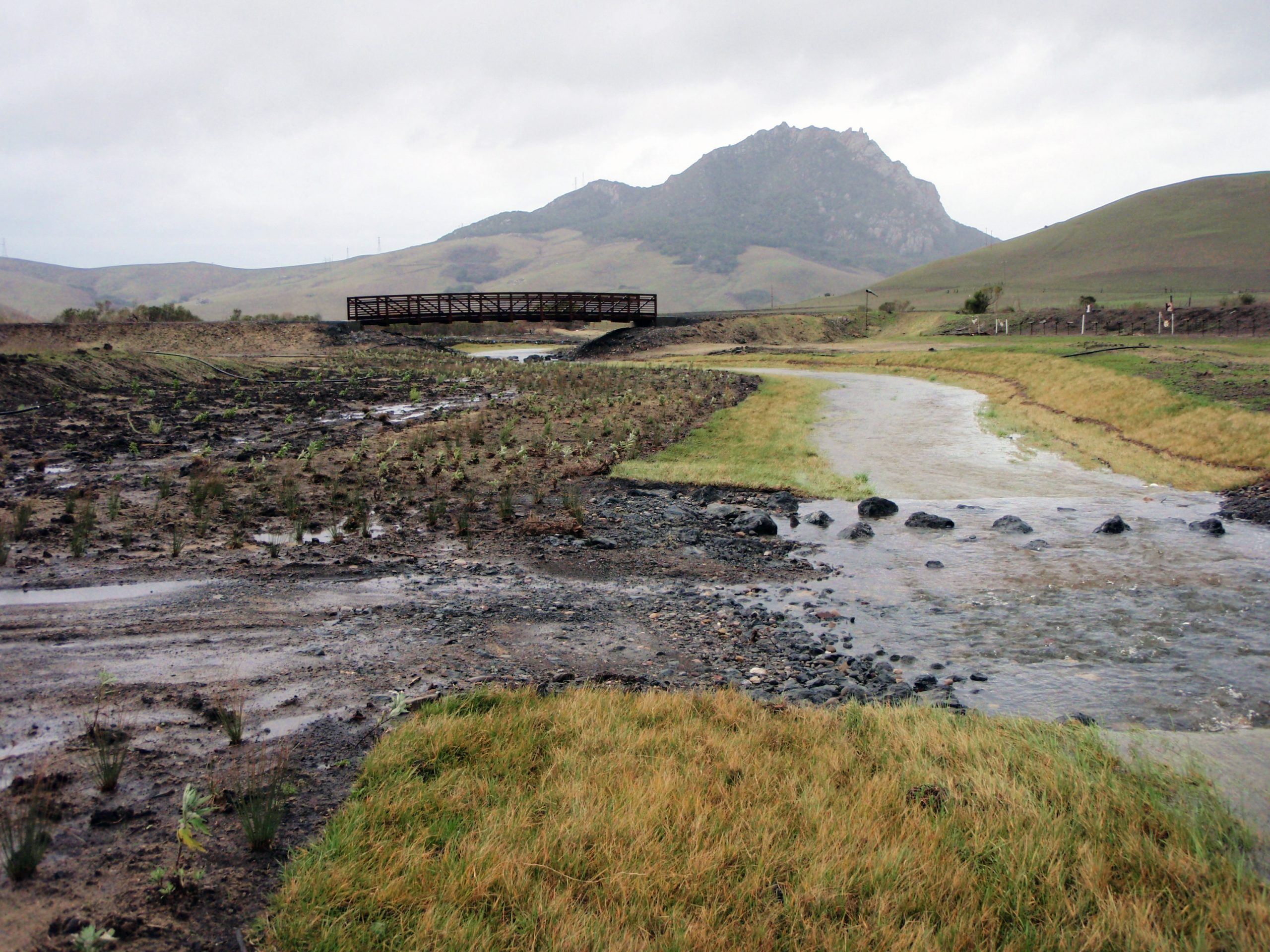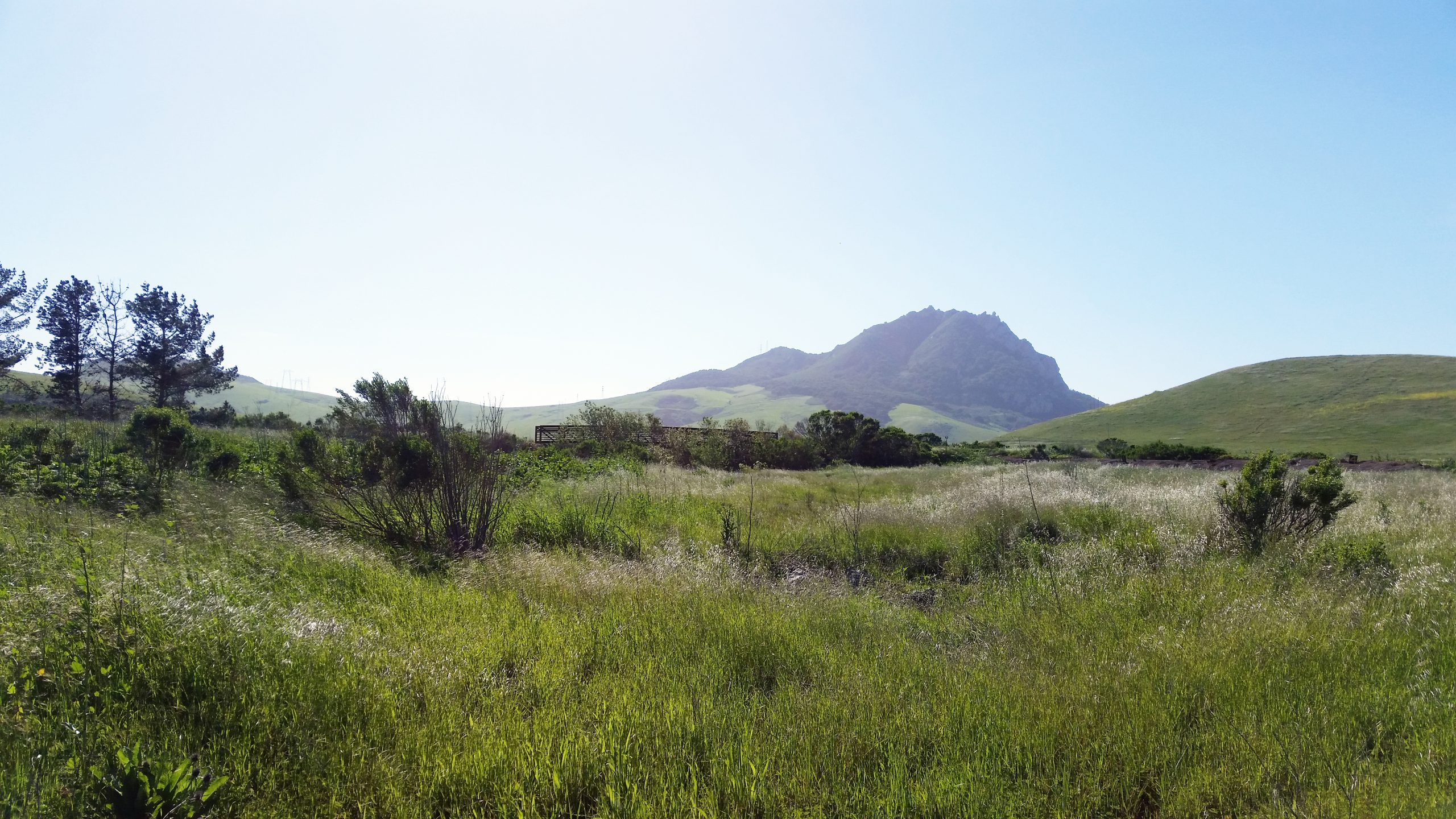 Measureable Results
Opened and improved 9,375 linear feet of habitat for native steelhead along Walters Creek and a tributary.
Restored 28,910 square feet of Walters Creek channel and 9,210 square feet of creek channel on a tributary.
Planted more than 13,500 native trees, shrubs, and herbs.
Created a floodplain that measures 62,741 acres.
Enhanced 1.73 acres of wetland.
Identified 81 species of birds using the restored habitat including six riparian focal species for conservation as defined by California Partners in Flight.
The Morro Bay National Estuary Program returns lands to the condition they were in before human activities impacted them. Walters Creek was once a healthy stream with native vegetation cover that helped keep the waters cool, clear, and clean. It was a high quality steelhead habitat. However, after many years of use as a military training area, the creek, its banks, and surrounding lands were damaged. Very little vegetation  remained, and the creek often ran brown with sediment from erosion. These health impacts made it almost impossible for steelhead to survive in Walters Creek's waters.
Working with the California Department of Fish and Wildlife, which owns the land, and other partners, the Estuary Program removed nonnative vegetation and replaced it with native plants. Eight years after the project, our water quality monitoring efforts show improvements in habitat and creek structure measurements.
San Luisito Creek Fencing Project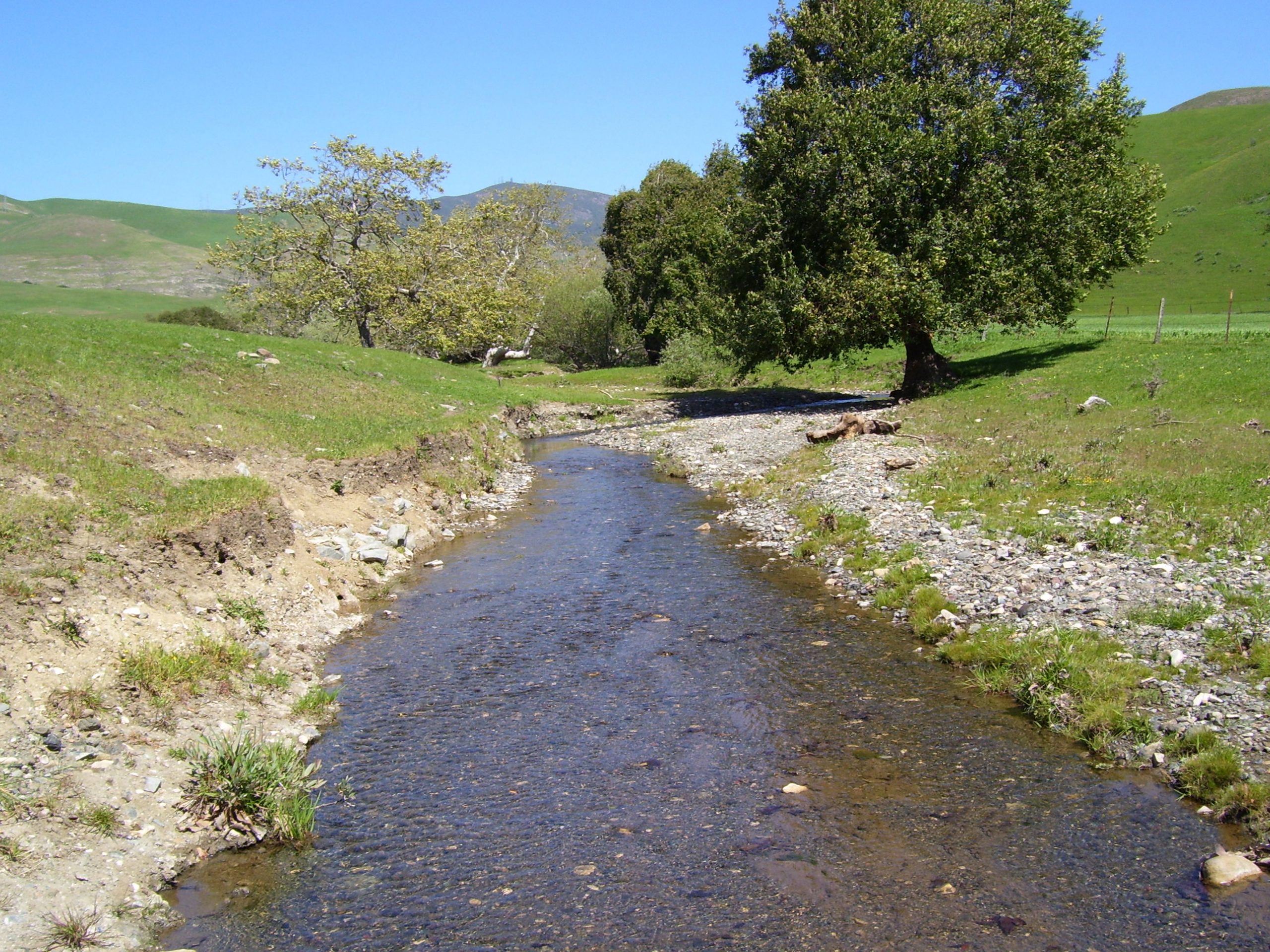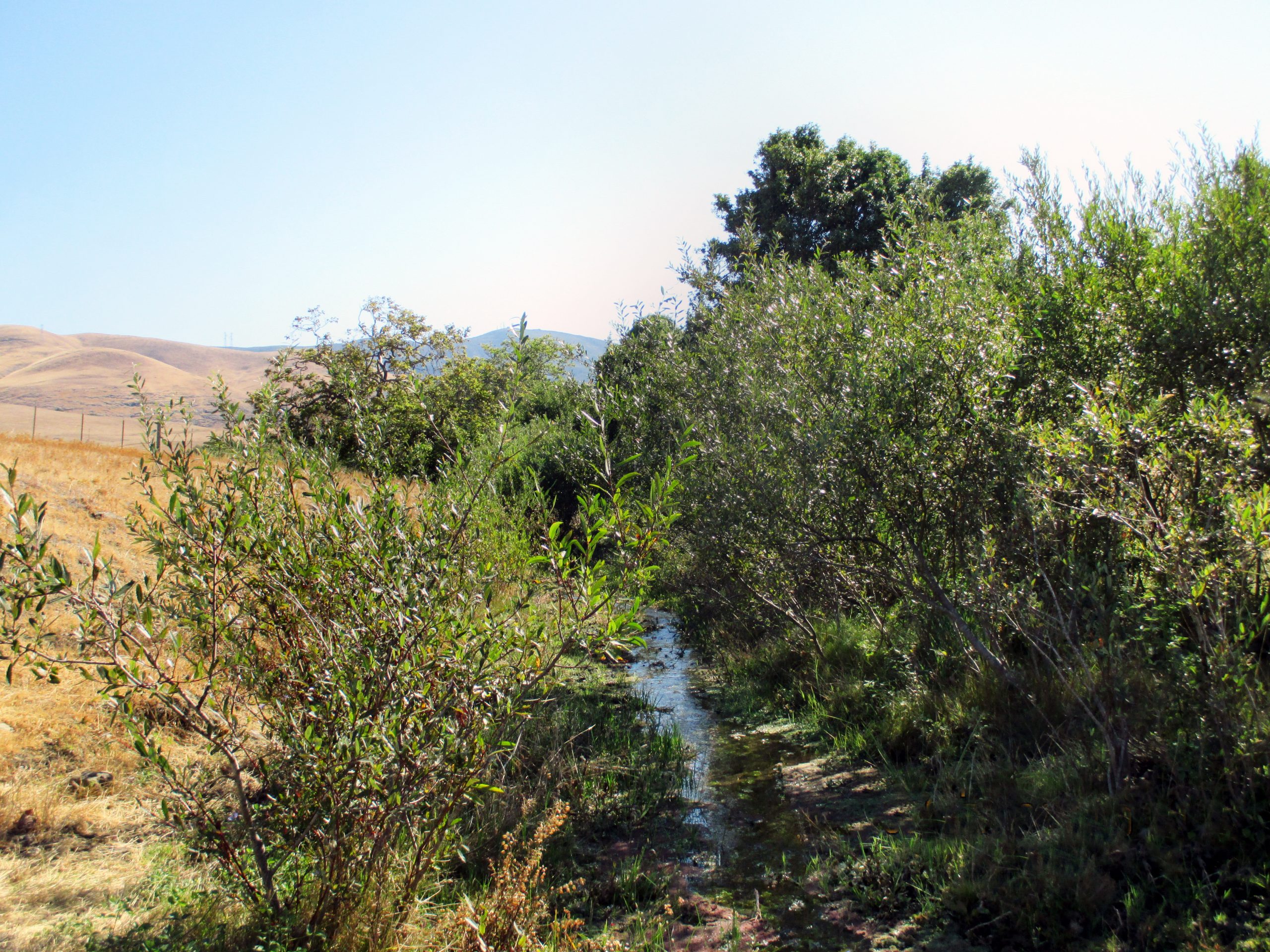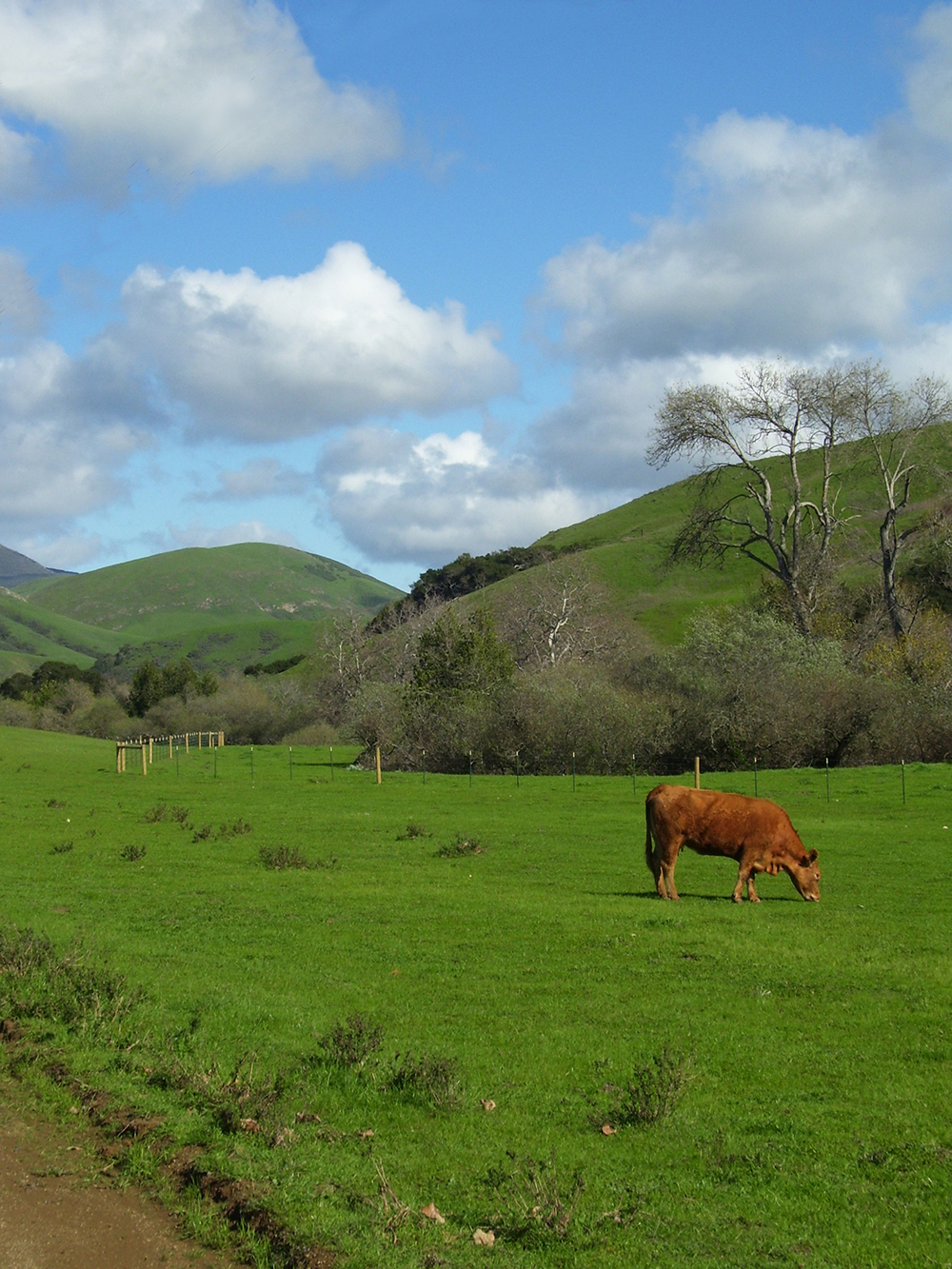 Measureable Results
Installed a total of 18,832 feet of riparian fencing including a section of fencing along 10,609 feet of the creek.
Reduced bacteria load in water sampled at the project site. During the summer after project completion, bacteria concentrations were found to be 54 to 91% lower than during the summers prior.
After observing consistent elevated bacteria levels in one stretch of San Luisito Creek, the Estuary Program collaborated with the landowner and the Coastal San Luis Resource Conservation District to install fencing along 10,609 feet of the creek. This type of fencing, called riparian fencing, keeps cattle from grazing the creek too heavily and reduces the time cattle spend in the creek itself. Keeping the cattle out of the creek dramatically reduces the amount of waste that ends up in the creeks, which eliminates a major source of bacteria from contaminating the water. Keeping cattle at a safe distance also allows plants along the creek's banks to grow and flourish without being trampled.
In the years since the fencing was installed, the vegetation surrounding the creek has continued to grow. The plants shade the water, which keeps it cooler and helps maintain adequate oxygen levels for fish.
Chorro Creek Ecological Reserve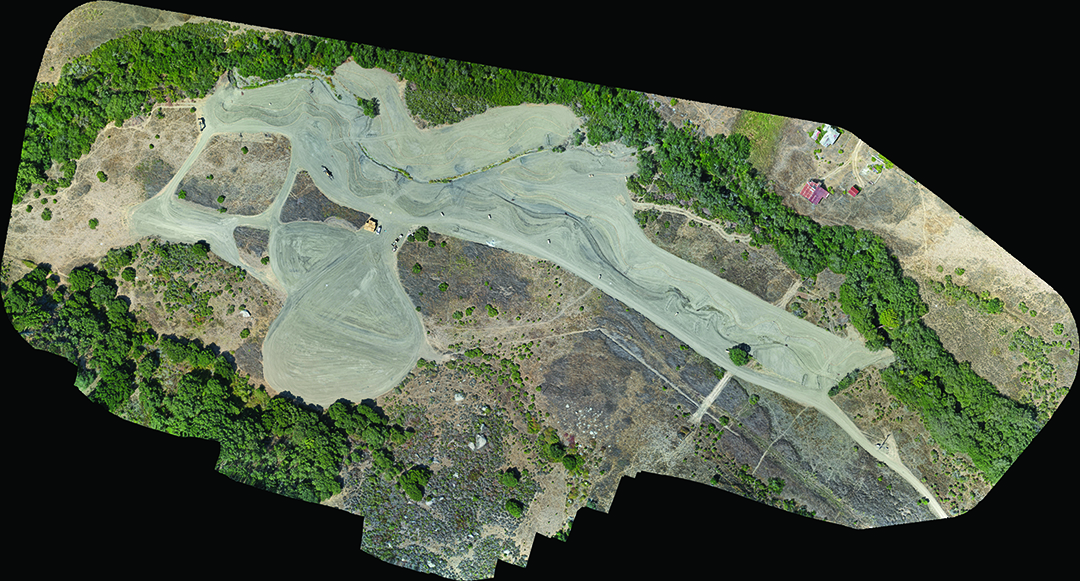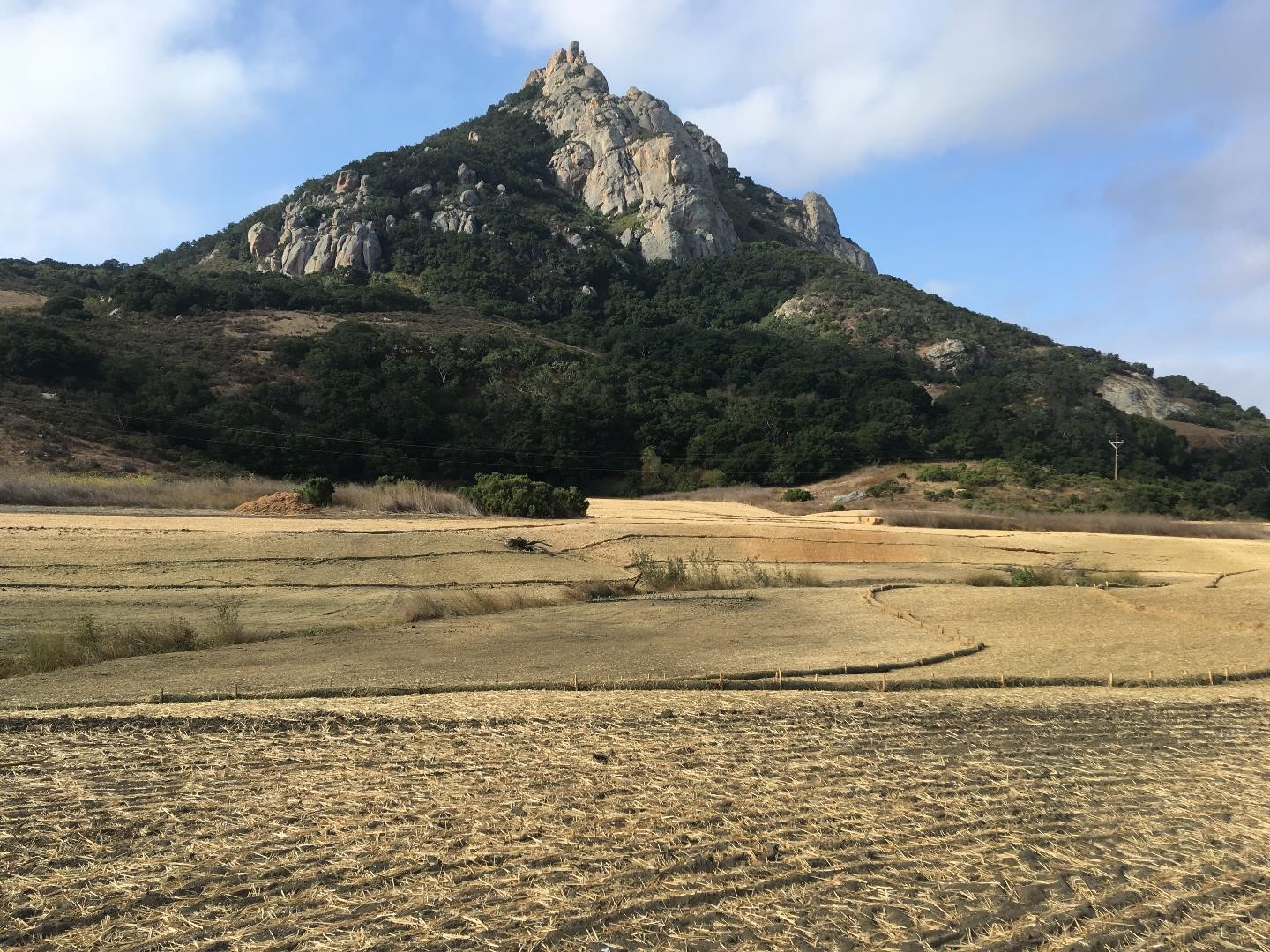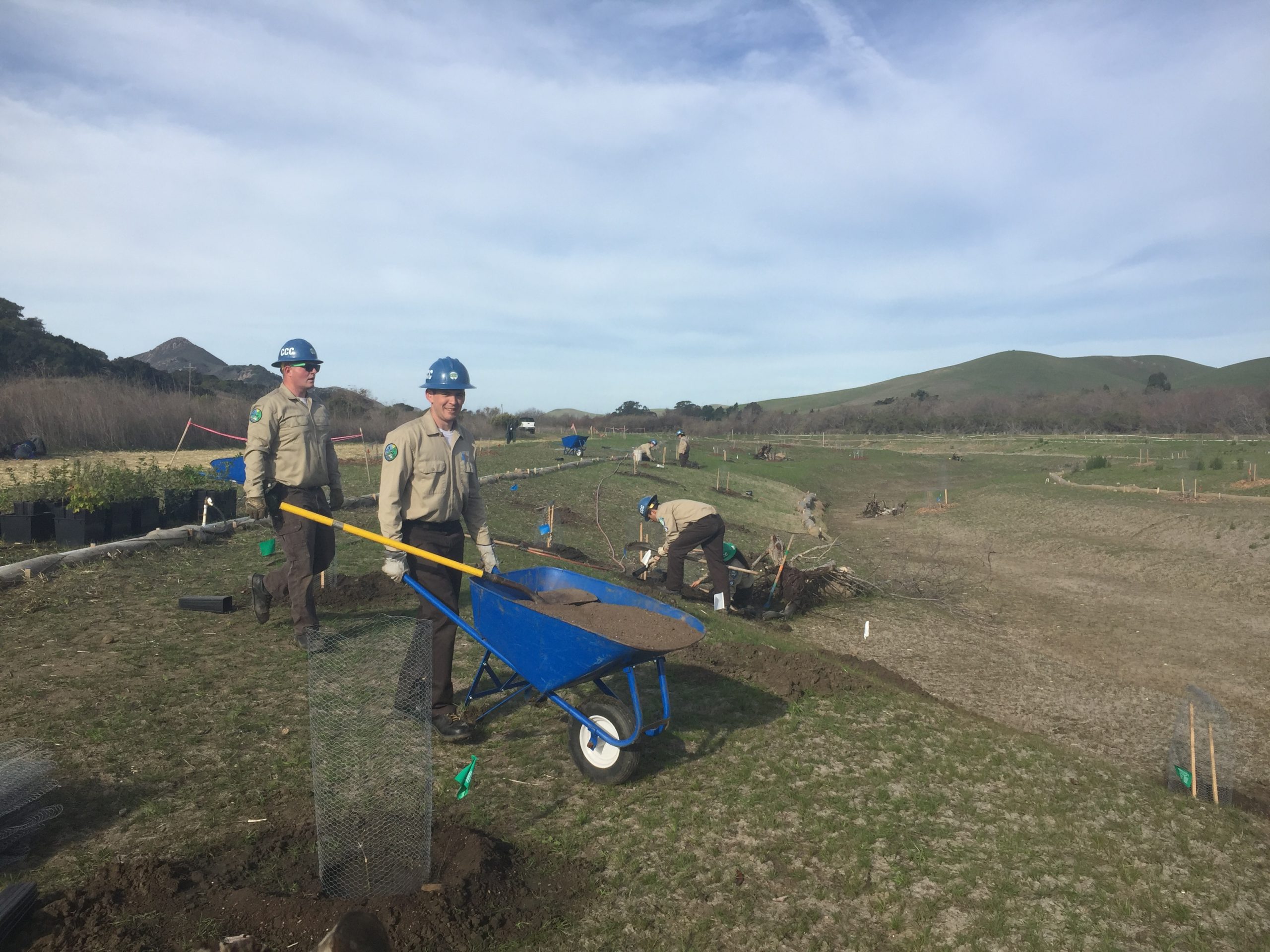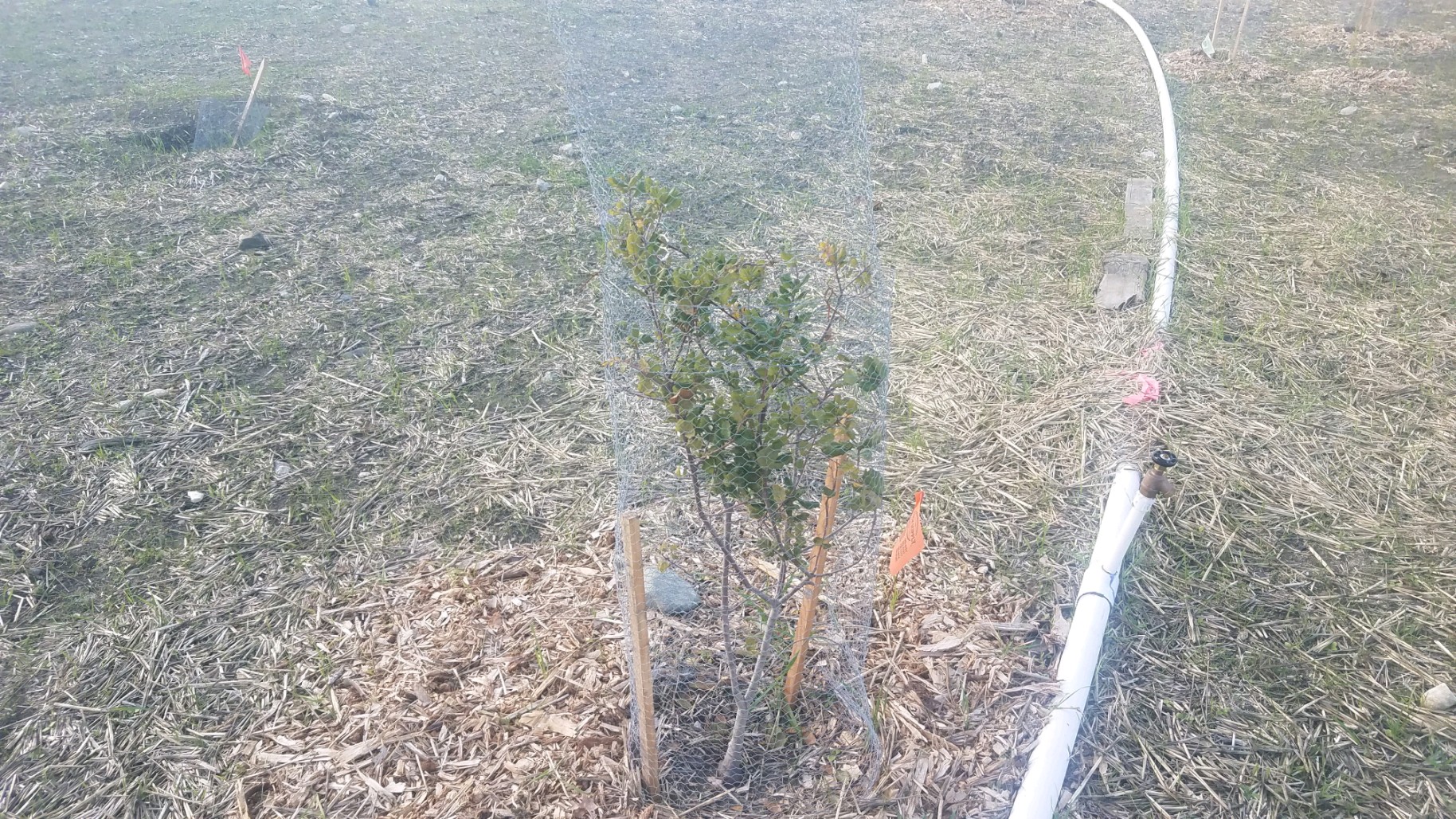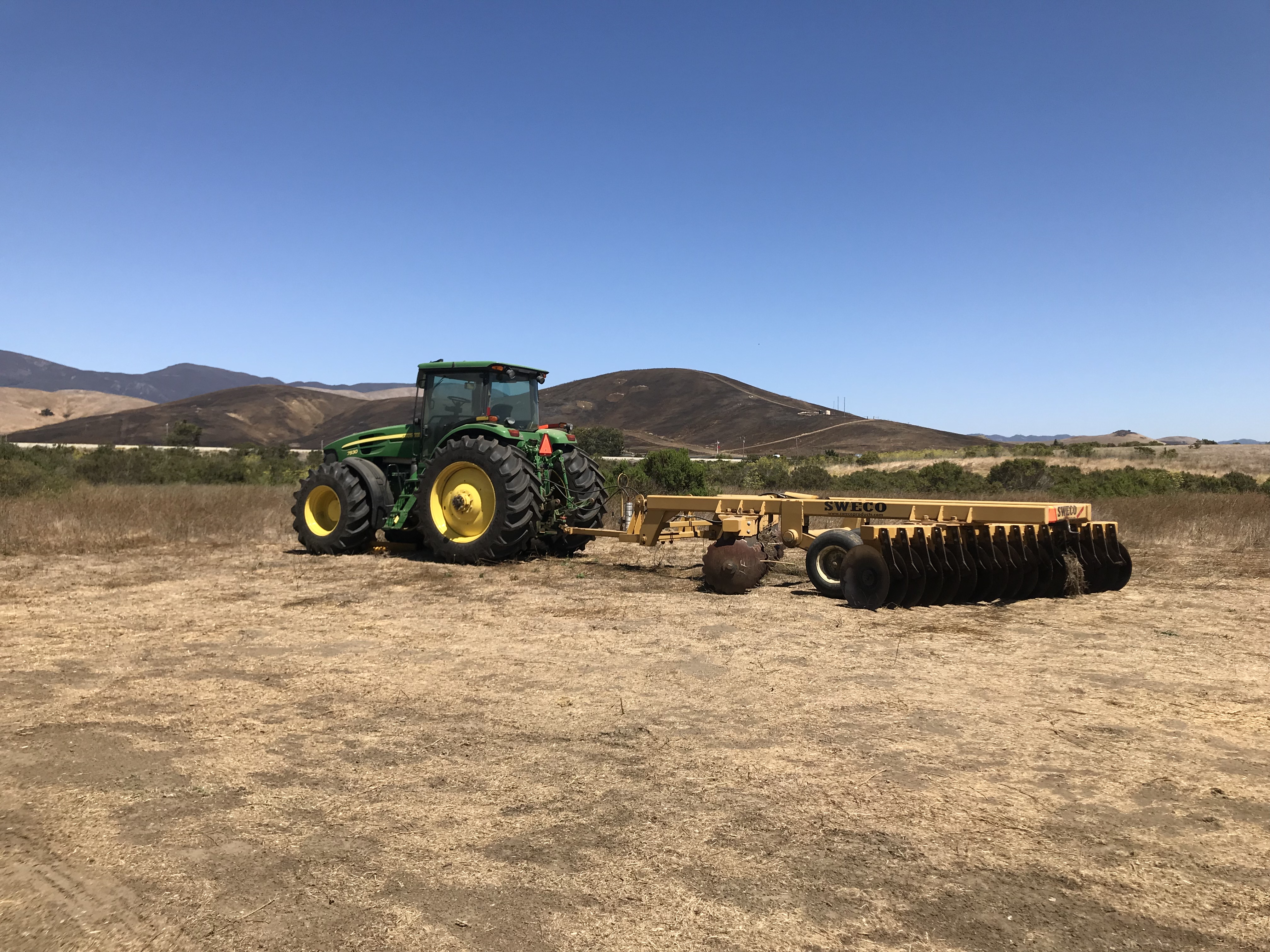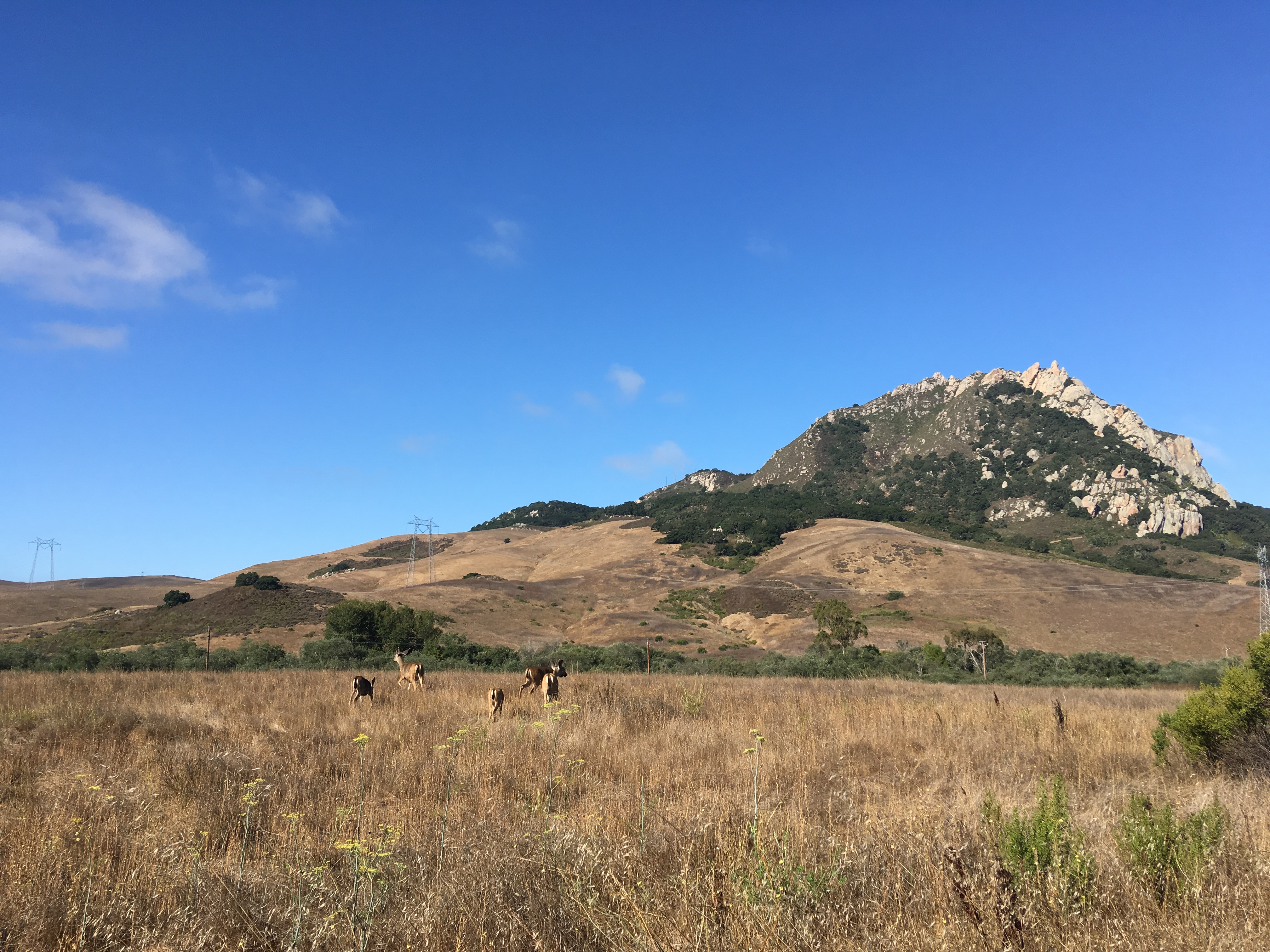 Measureable Results
580 acres protected from development.
4.8 acres of land restored for native plants and wildlife.
Restoration of 1,400 native shrubs, trees, and other riparian and upland plants to the project site.
Grading and relocation of 24,000 cubic yards of sediment to construct side channel floodplain habitat, which greatly reduced the amount of excess sediment available to flow into Chorro Creek.
The Morro Bay National Estuary Program acquired this 580-acre ranch, once slated for development as a golf course and resort, and turned it into the Chorro Creek Ecological Reserve. The ranch includes critical Morro Bay watershed lands and floodplains as well as the lower foothills of the striking local landmark, Hollister Peak.
Historically, farmers grew crops and grazed cattle on this land. They leveed the creek to direct its flow and accommodate these uses. This reduced the land's ability to act as a natural floodplain, which allowed more sediment to enter the creek and reduced the quality of habitat for native plants and animals.
The wide, low lying,  floodplains at the upstream end of the ranch are a desirable location for sediment capture and for the restoration of threatened South-Central California Coast steelhead, California red-legged frog, and other invaluable native wildlife and plant species known to live in this area.
With funding from the California Department of Fish and Wildlife, which now owns and manages the land, the Estuary Program completed floodplain restoration engineering designs in 2017 and restoration began in 2019. The project has reconnected the creek to its floodplain, reduced erosion, improved an existing road crossing to make it more usable, and improved vegetation along the creek banks by adding 1,400 native shrubs, trees, and other plants.
These actions will improve both water and habitat quality for valuable native species today and for future generations of wildlife and people.
Protecting Snowy Plover Nesting Habitat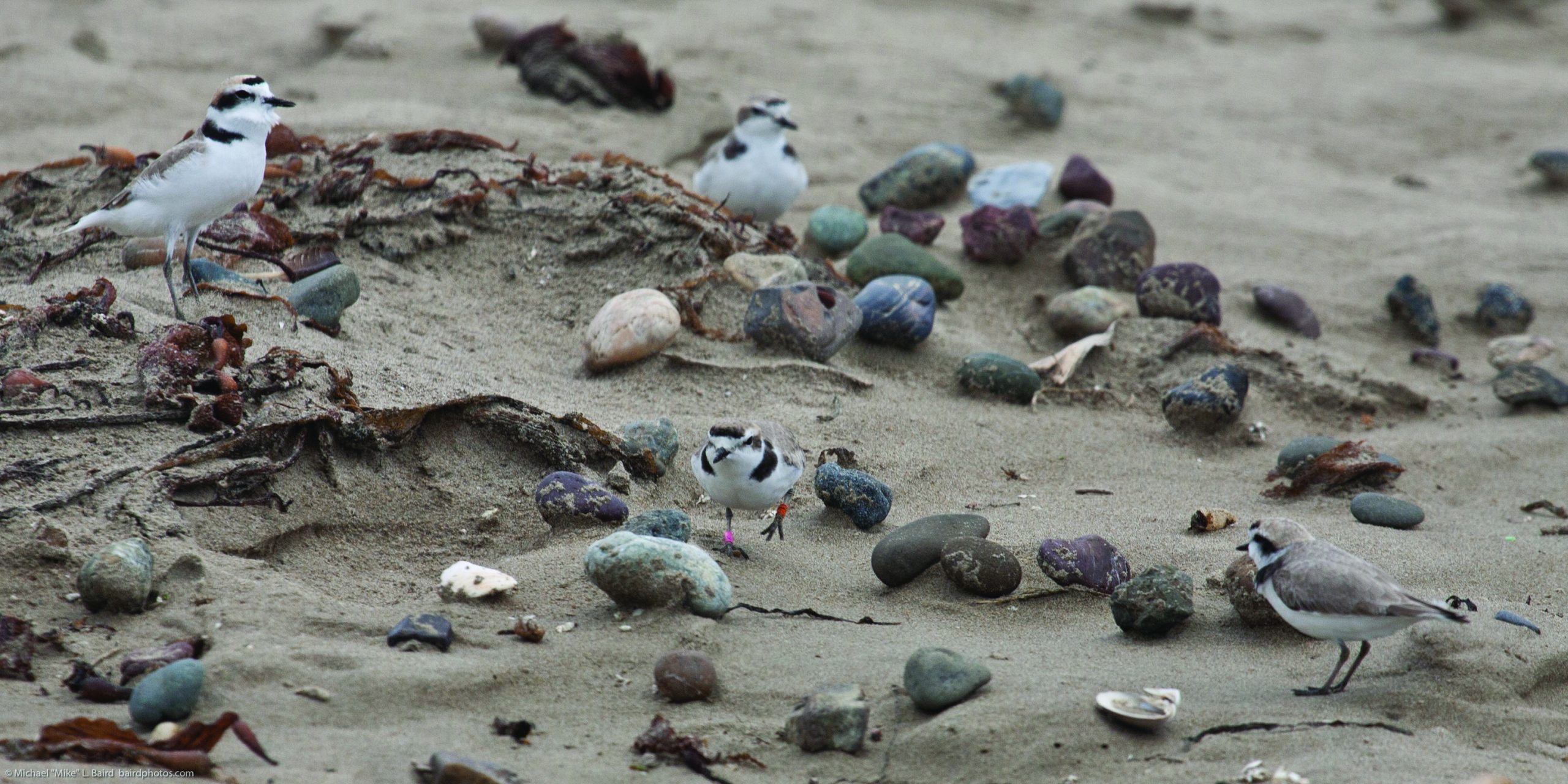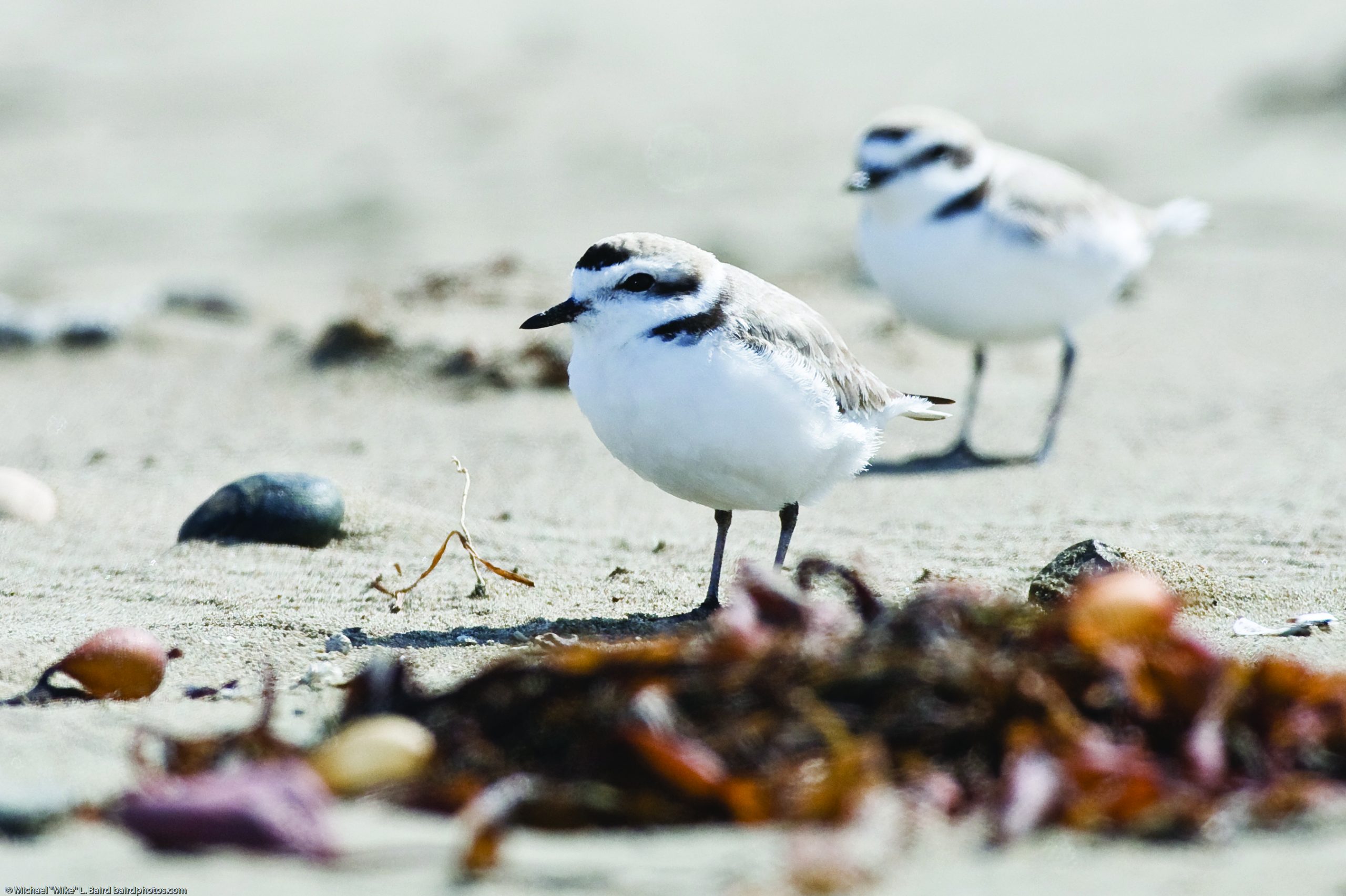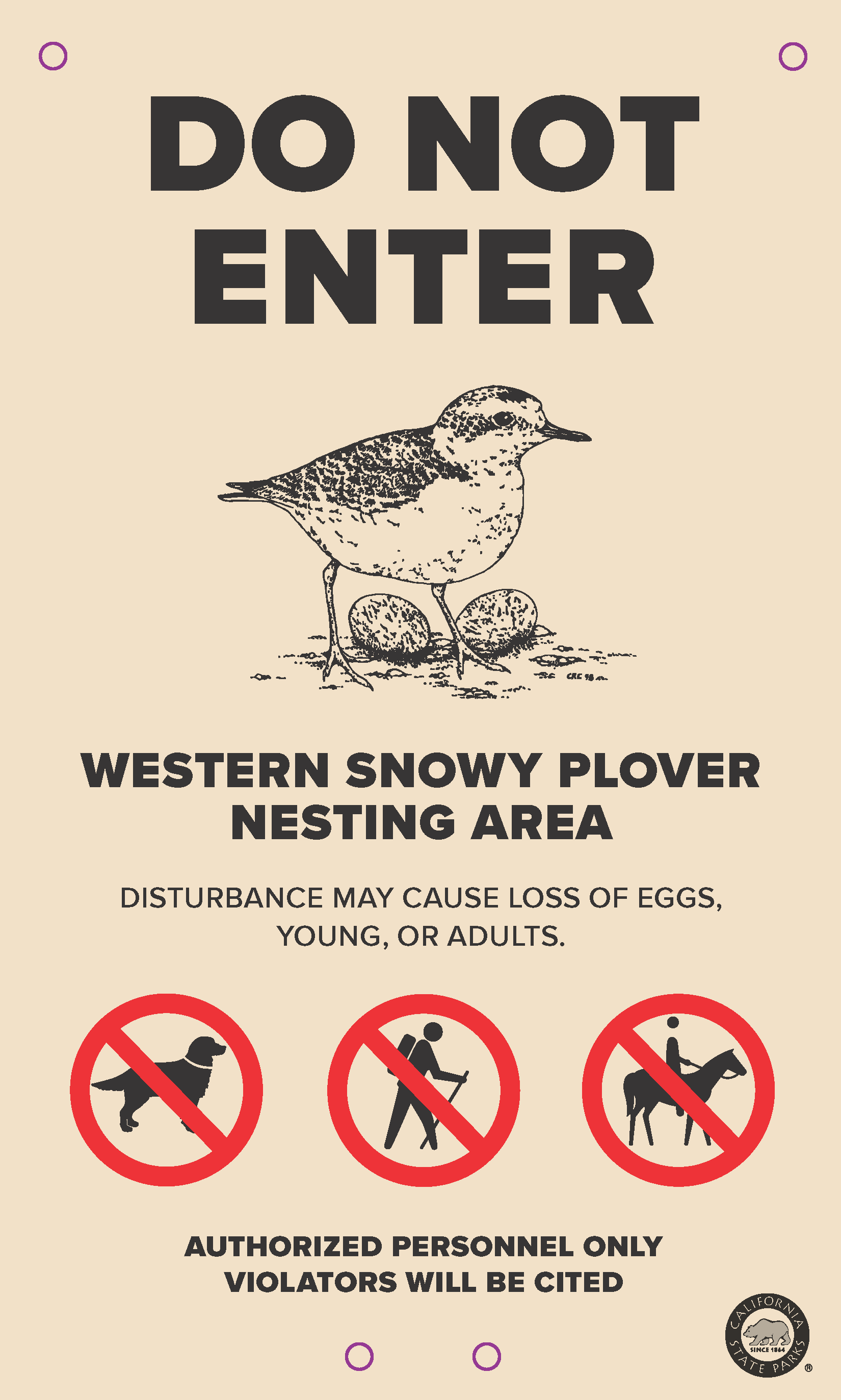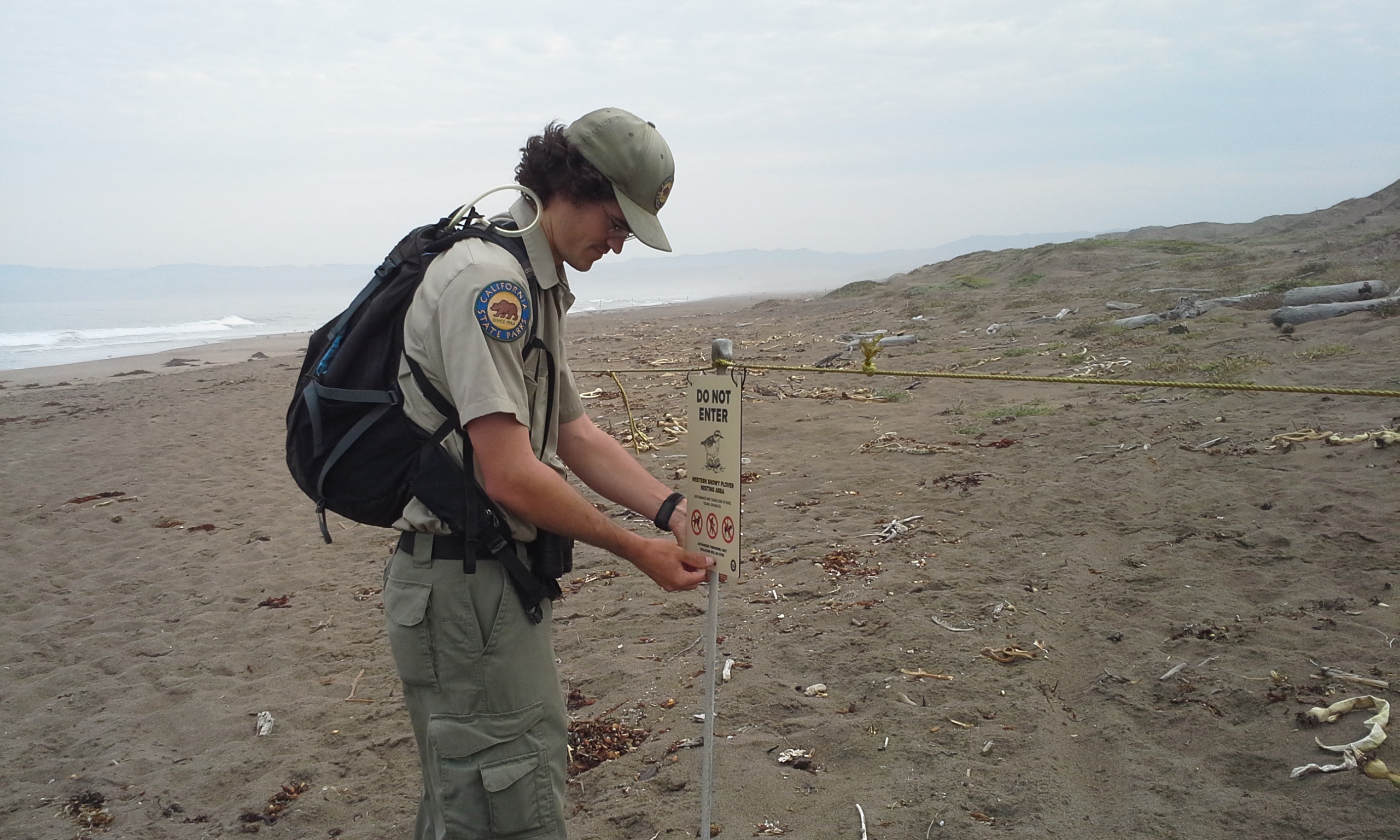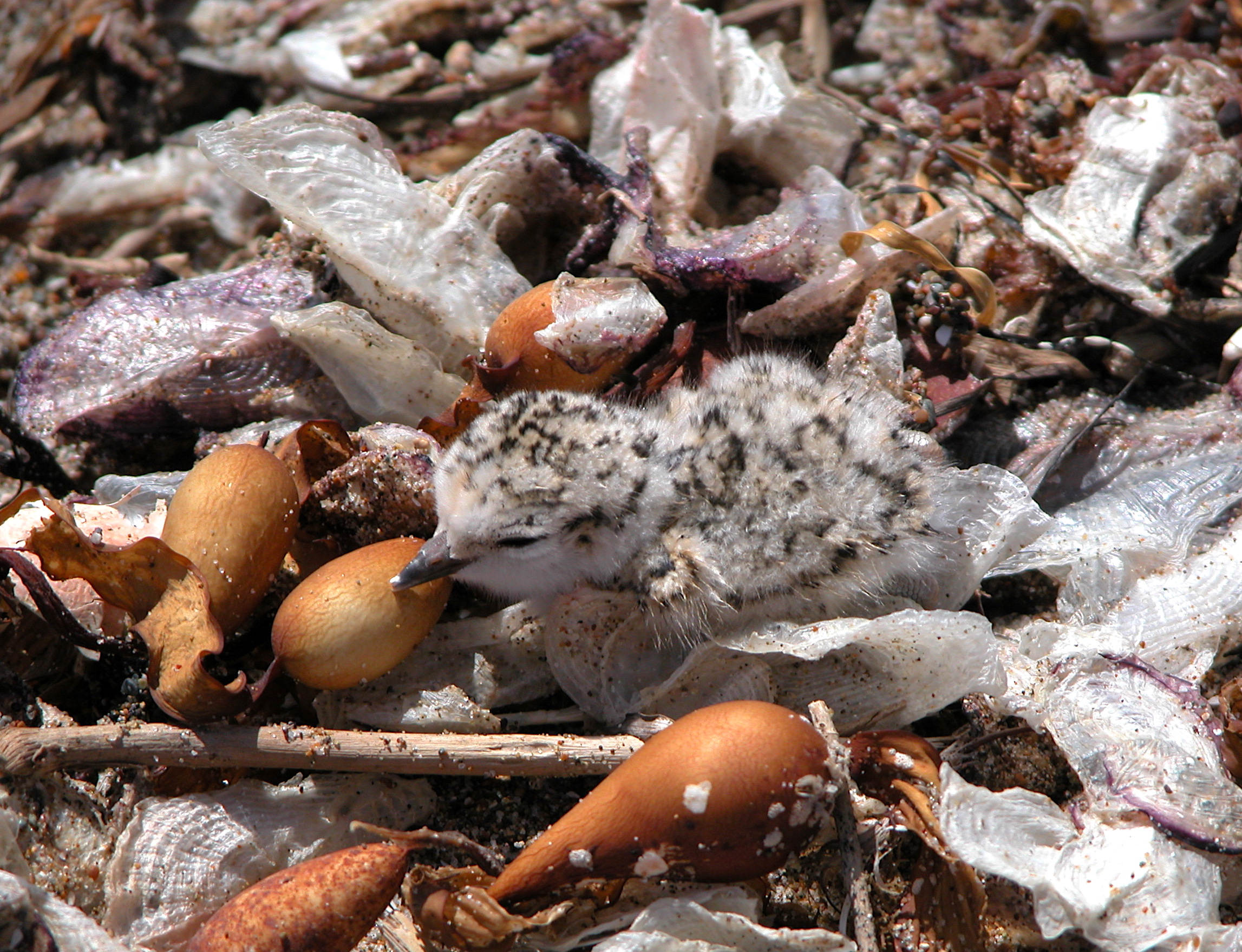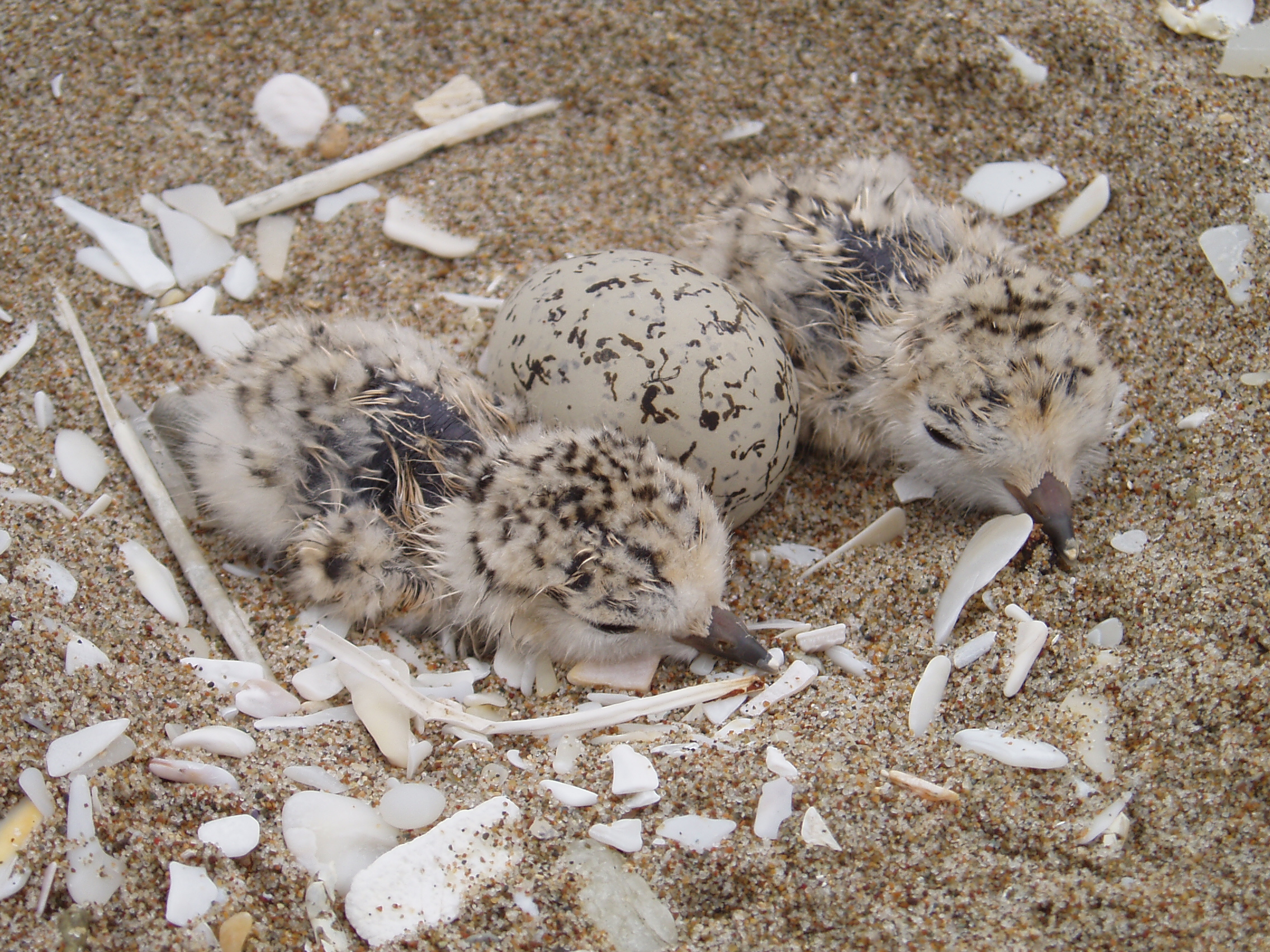 Measureable Results
Annual protection of snowy plover breeding and nesting habitat along the four-mile-long Morro Bay sandspit from Montana de Oro State Park to the Morro Bay harbor mouth.
Design and printing of 200 highly durable snowy plover educational signs to be placed on the Morro Bay sandspit during nesting season for the next decade or longer.
Western snowy plover populations have declined over the years, largely due to disturbance, habitat encroachment, and predation by both native and introduced animals. They were listed as threatened under the federal Endangered Species Act in 1993. The number of snowy plover breeding sites has decreased, too. In California, there were over 50 sites before 1970, but only half remain today, according to California State Parks.
The Morro Bay sandspit hosts the largest number of nesting snowy plovers out of any site in California, which makes it a very important place for these native birds. California State Parks surveys, monitors, and protects snowy plovers during breeding and nesting season and beyond.
The Morro Bay National Estuary Program has provided funding to support these efforts. Most recently, the Estuary Program purchased new, rugged signage that is hung on the symbolic fencing each year. This signage focuses on educating the public about the importance of staying outside of snowy plover nesting areas. The durable nature of these signs reduces the possibility that they will break and become a source of marine debris when they are exposed to the elements.
Steelhead Trout Protection through Management of Nonnative Pikeminnow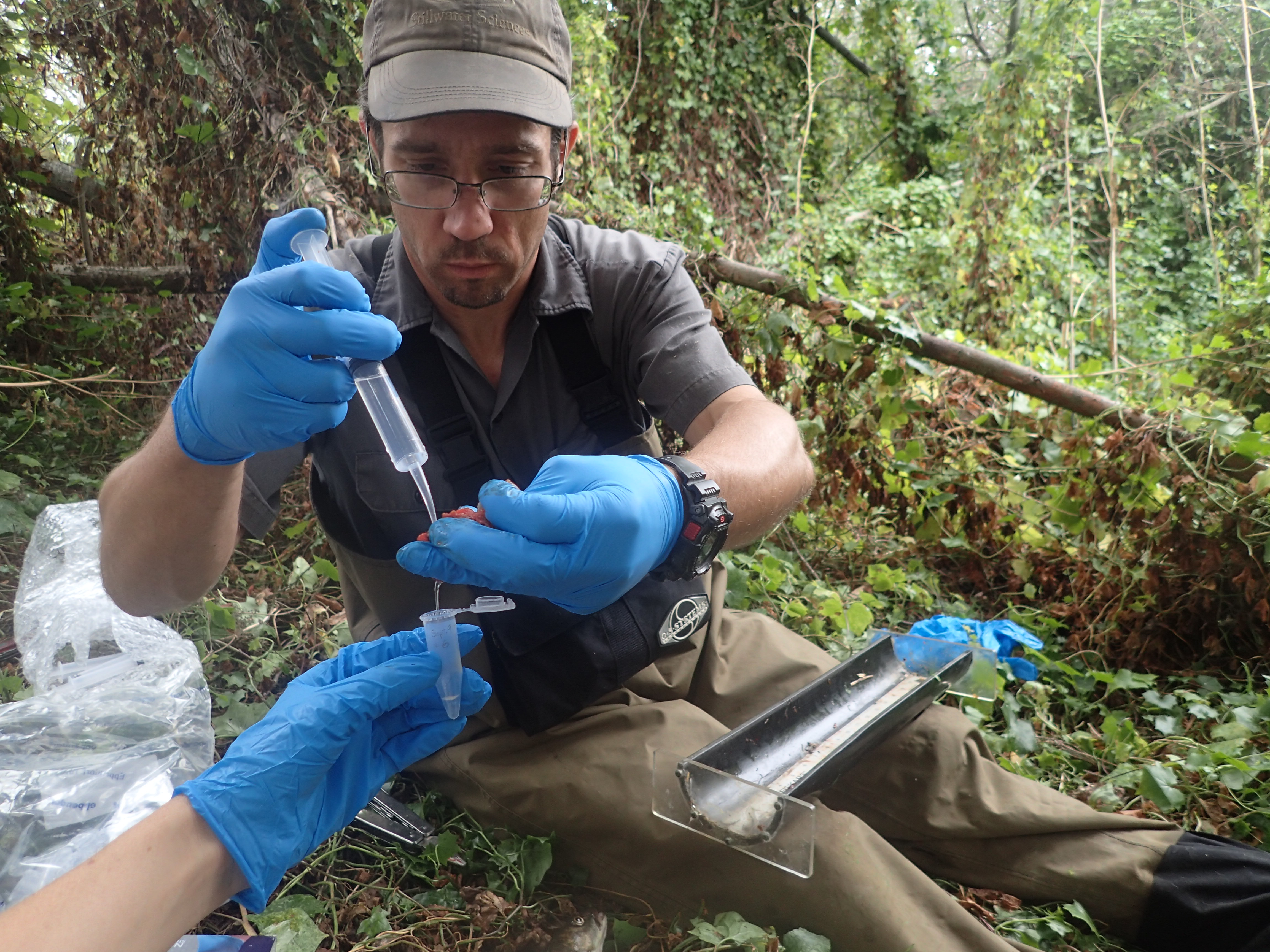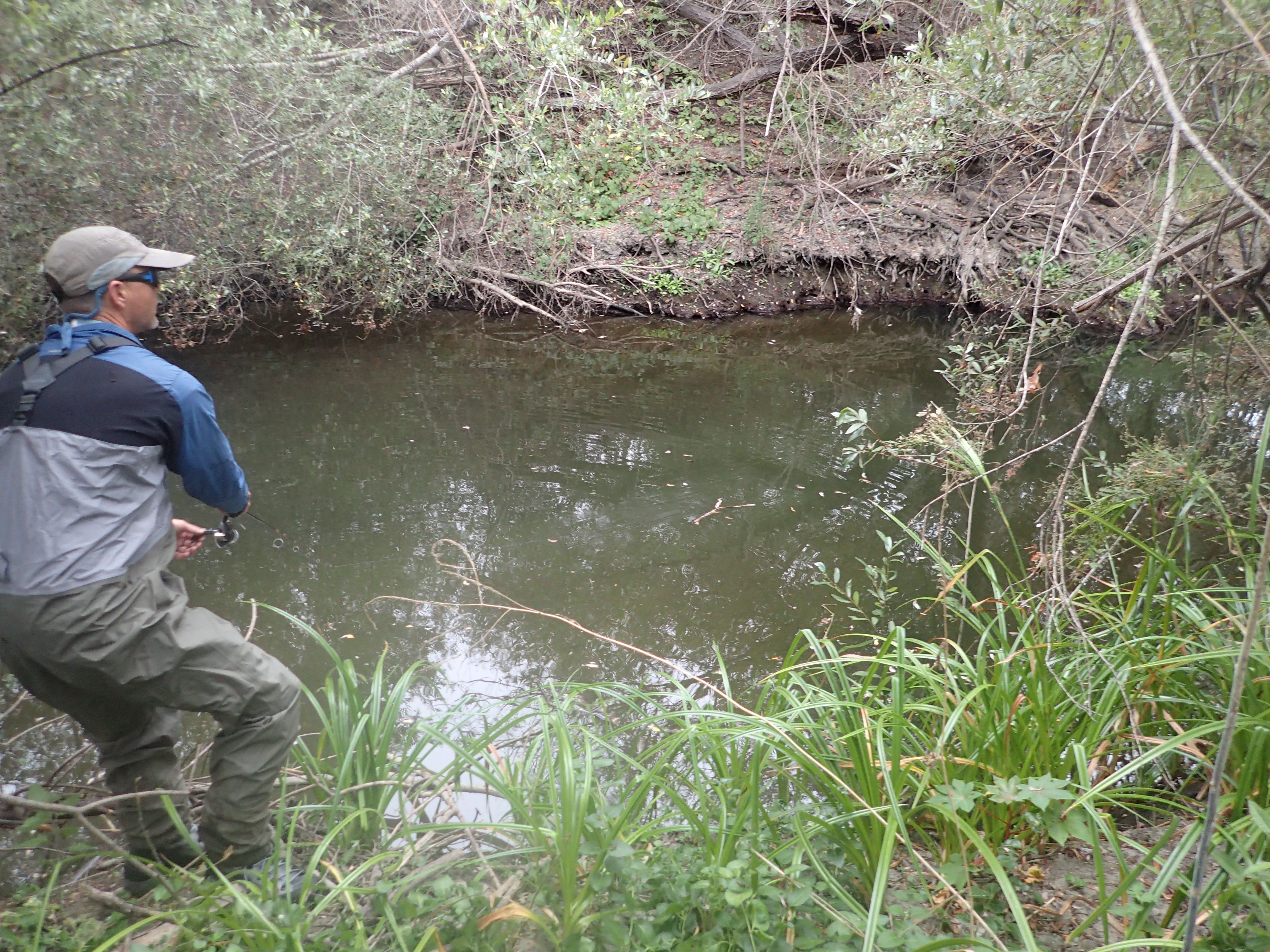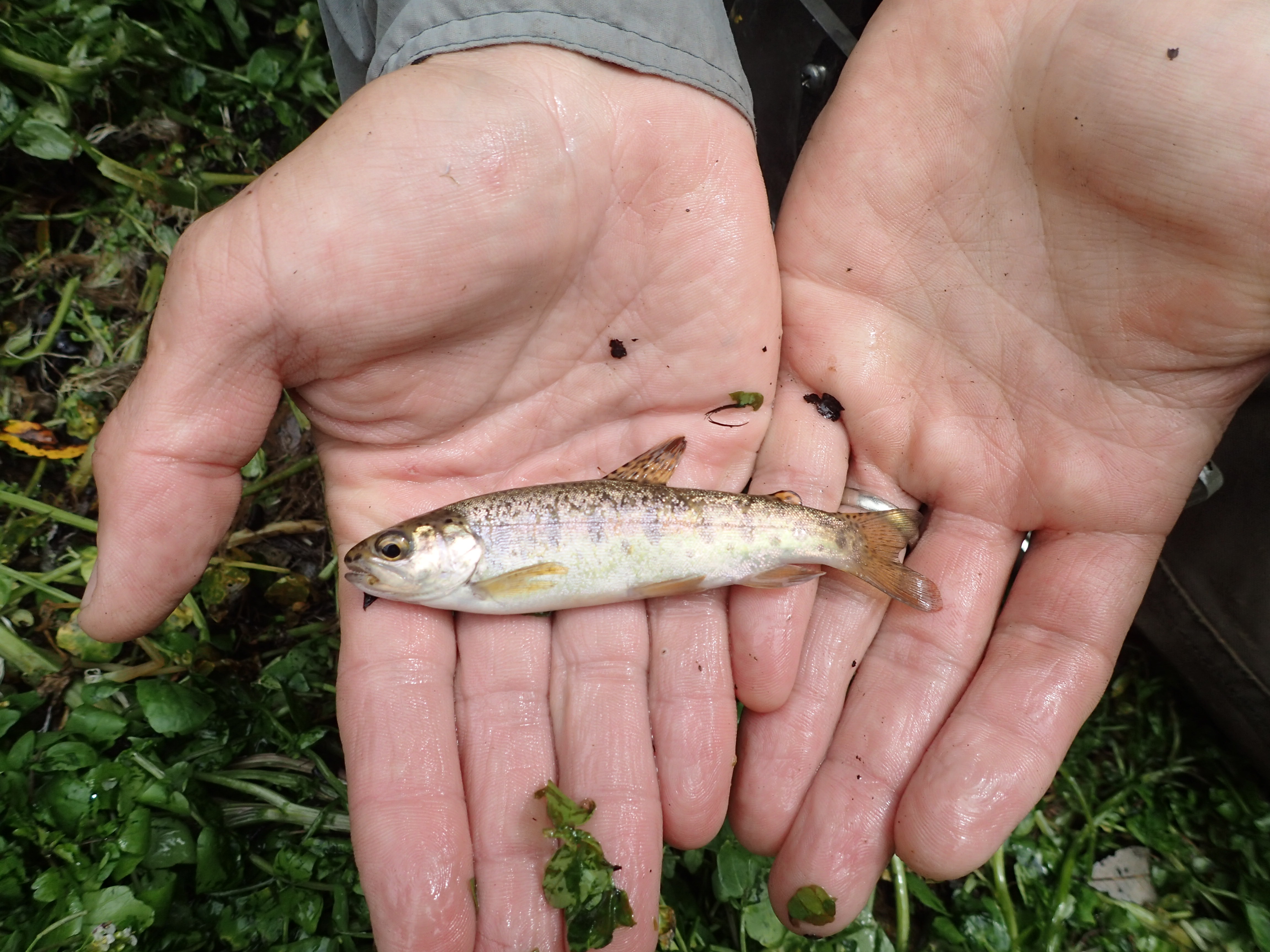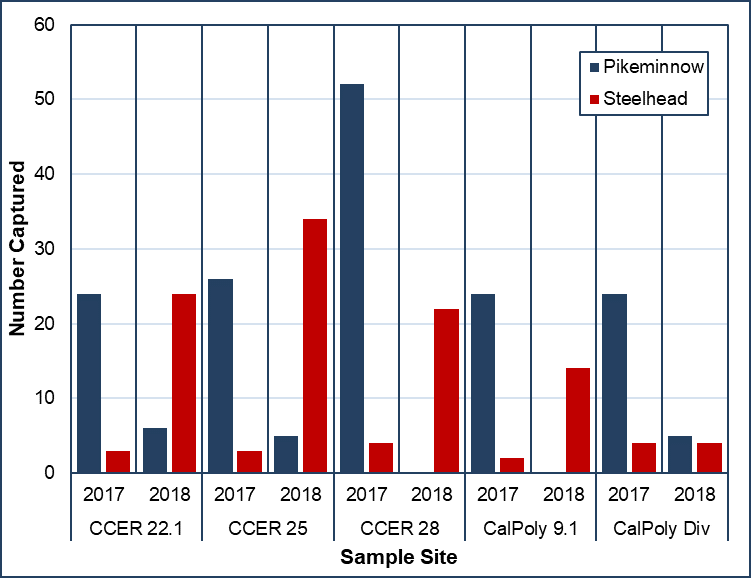 Measureable Results
Analysis of eDNA samples from the stomachs of 39 large Sacramento pikeminnow showed that each l fish likely consumes about 40 juvenile steelhead per year. This led to an understanding that removing one pikeminnow protects an average of 150 to 200 juvenile steelhead.
Removal of more than 100 Sacramento pikeminnow from Chorro Creek resulting in an increase of more than 5 times the steelhead surveyed at five locations on Chorro Creek over a one-year period.
Chorro Creek is home to two federally listed aquatic species including steelhead (anadromous Onchorhynchus mykiss) and California red-legged frog (CRLF) (Rana draytonii). Unfortunately, Chorro Creek also supports a self-sustaining population of non-native Sacramento pikeminnow (Ptychocheilus grandis), which are known to eat juvenile steelhead and frogs.
Working with Stillwater Sciences, the Morro Bay National Estuary Program has undertaken an eDNA study to better understand the number of steelhead that fall prey to Sacramento pikeminnow in Chorro Creek each year and to reduce the numbers of pikeminnow in Chorro Creek to increase the chances that  steelhead will survive to adulthood.
Fish Barrier Removal on Pennington Creek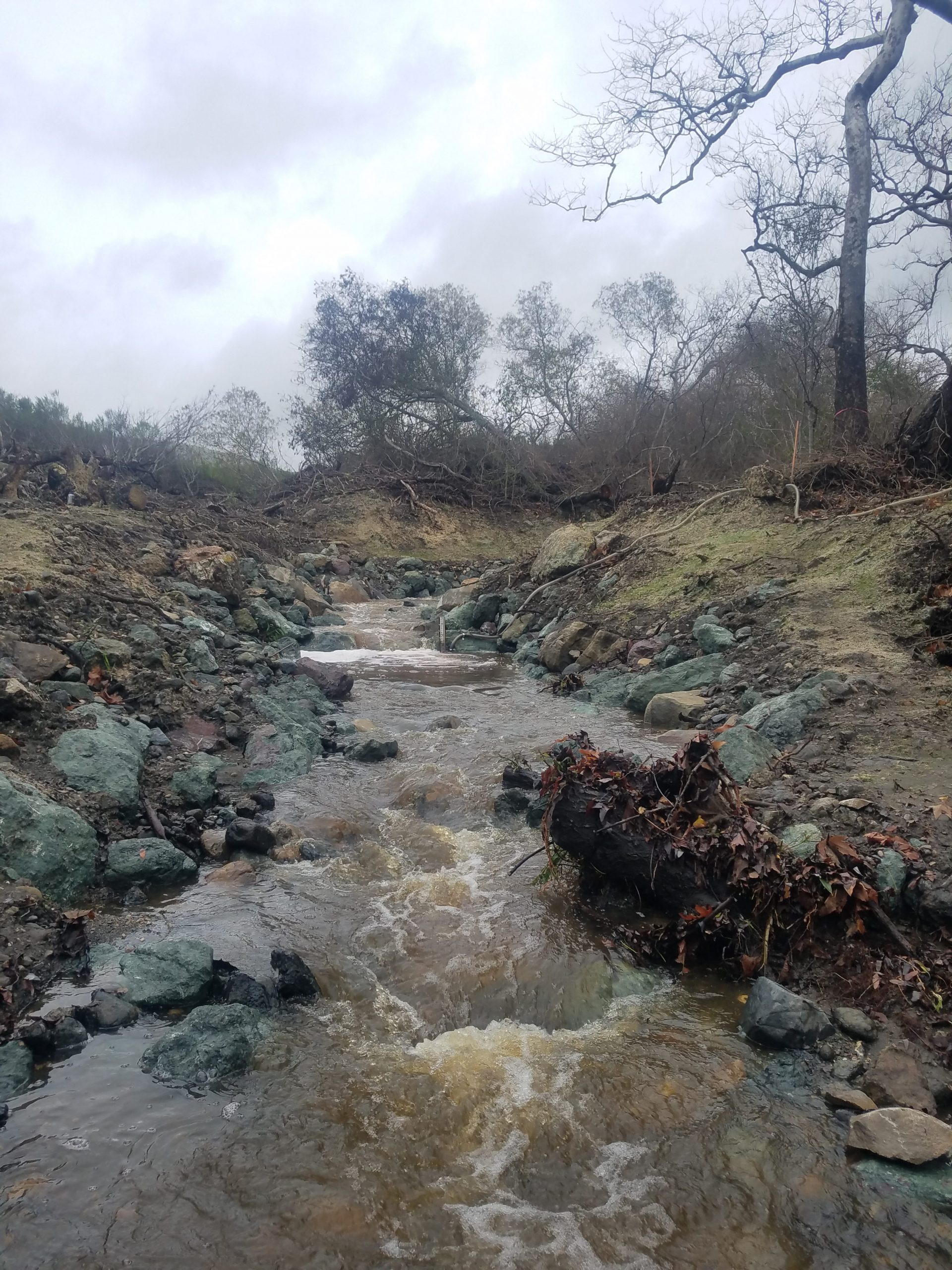 Measureable Results
Removal of one total barrier on Pennington Creek, which opens up miles of high quality habitat and potential spawning grounds for steelhead in the upper reaches of the stream.
Restoration of native plants to improve water quality at the barrier removal site for native wildlife.
An outdated fish ladder on Pennington Creek had deteriorated and become a complete barrier to fish passage. Barriers on local creeks prevent adult steelhead trout from going back upstream to their natal waters to spawn. They also prevent juvenile steelhead from making their way downstream to the estuary and out to the ocean.
In 2018, Trout Unlimited, with support from the Morro Bay National Estuary Program, the California Conservation Corps, and the SLO County Office of Education who owned the land, removed this barrier. They replaced it with a roughened ramp, which is a gradual incline in the creek that includes shallow pools. It is designed to remain passable to fish even when little water runs through the creek in dry seasons.
| | | |
| --- | --- | --- |
| | Morro Bay National Estuary Program brings together citizens, local governments, non-profits, agencies, and landowners to protect and restore the Morro Bay estuary. | |
| | | |
| --- | --- | --- |
| | Protecting and Restoring the Morro Bay Estuary. | |