Gardening—whether you're filling a large yard or tending a few potted plants outside your window—is a great hobby. It allows you to get your hands dirty and to reconnect with nature. It beautifies our neighborhoods and can provide valuable habitat to native birds, butterflies, insects, and other species.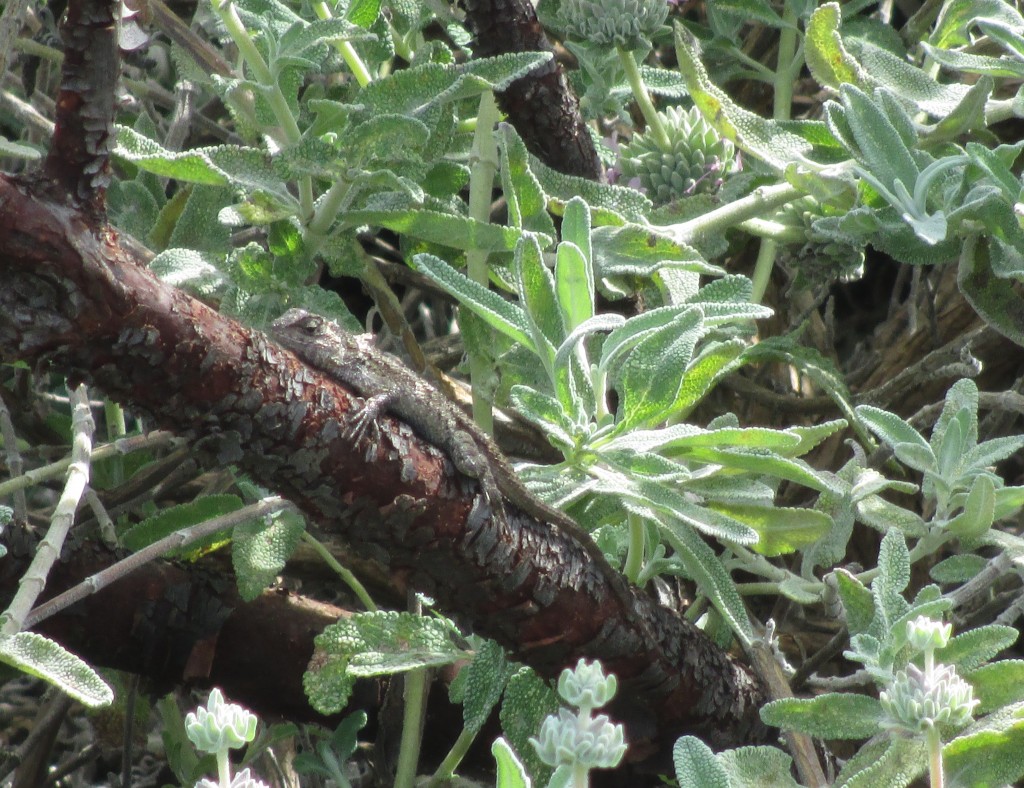 However, it's important to remember that the choices we make in our gardens have a big impact on the watershed. Some products that are used to keep plants looking lush (like pesticides and fertilizers) can be harmful to the natural environment. Some plants need a lot of water, reducing the amount of water flowing through creeks and making it harder for species like California steelhead to thrive.
Last week, we teamed up with Brandon Taylor of Sage Ecological Landscapes & Nursery to get some tips on how to garden in a bay-friendly way. Here are some of the takeaways from his presentation.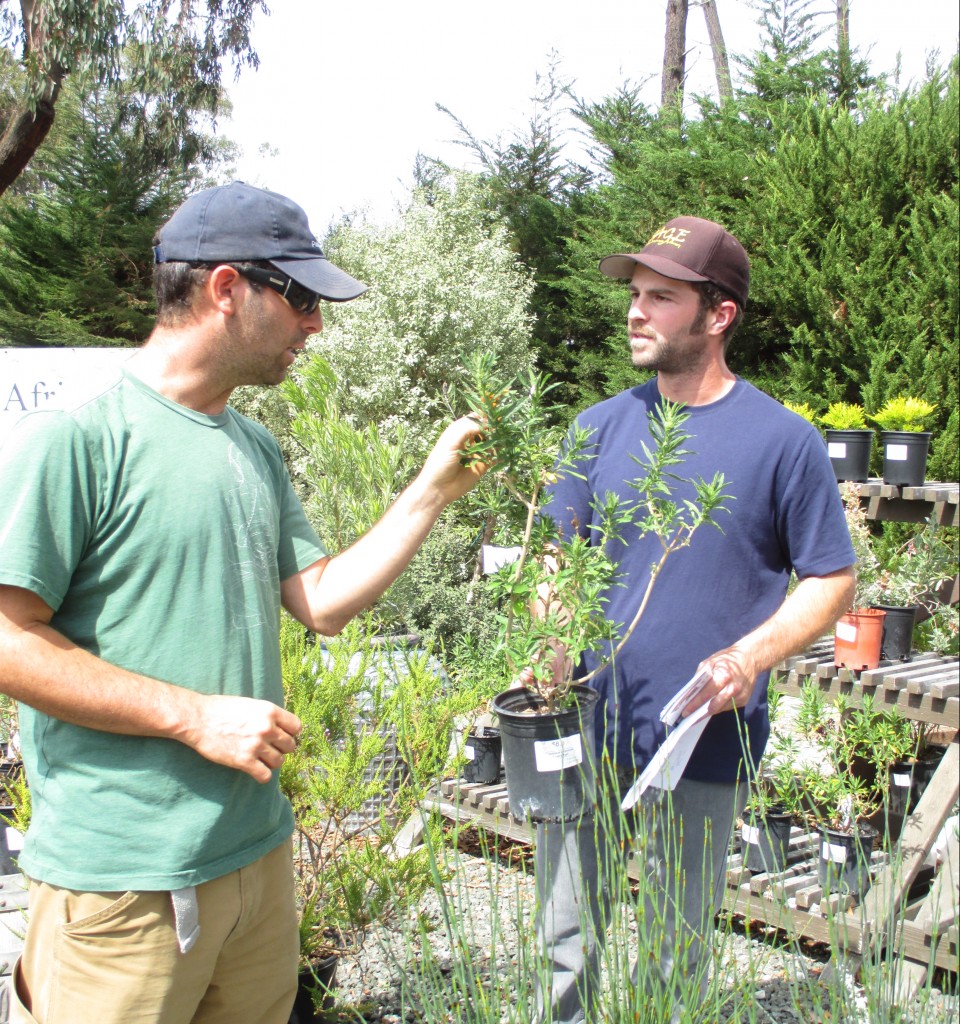 When using natives, it's all about design
Using native plants is often a great choice. Natives don't need high levels of fertilizer because they're happy with the soil we have. They also provide excellent habitat for native species in a way that non-native ornamental landscape plants don't.
However, some people shy away from natives, feeling that they're less showy or even harsher-looking than non-native options. Take agave plants, for example. They use very little water, but they're spiky and some folks feel they can make a garden look unwelcoming.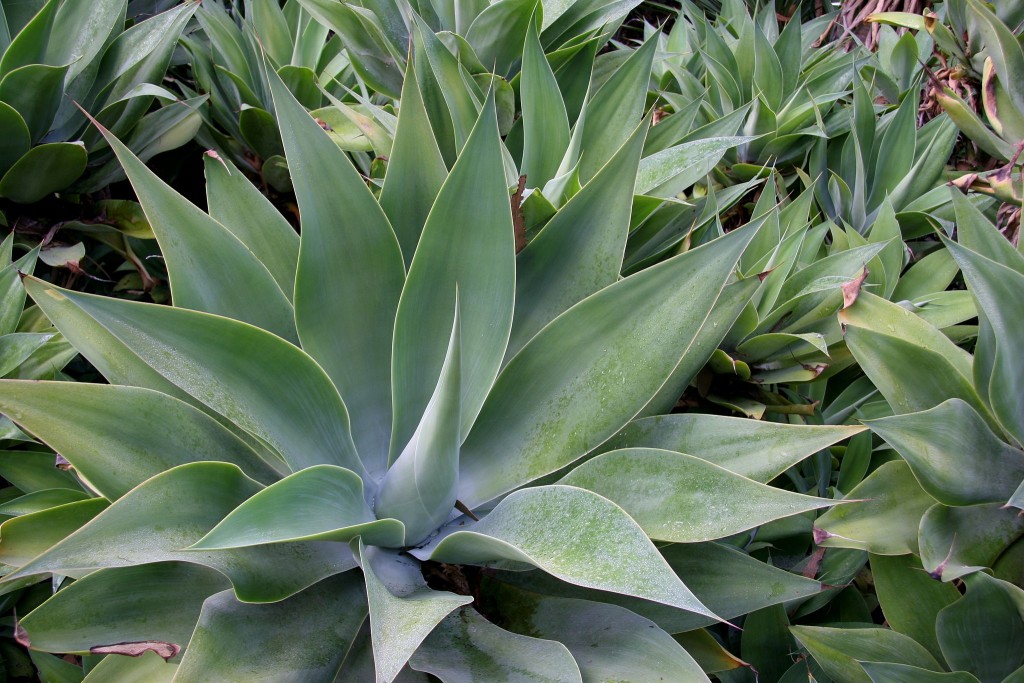 What's the answer? Brandon says, "It's all about design." If you'd like to plant an agave but "want a softer landscape," plant some native grasses next to it to soften its look. This is a trick you can use throughout your garden to provide color and texture variations for the eye, while keeping your garden bay-friendly.
Choose plants that reduce your water use
There are two things to consider regarding water use when you're choosing plants.
Look to see if the plant is drought tolerant. Plants that are drought tolerant can go for a long time with no water at all.
If you are planning to provide supplemental water, check to see how often the plant prefers to be watered. At Sage, plants are marked with four different watering levels: Regular (three times per week), Moderate, Low, and None (needs no supplemental water).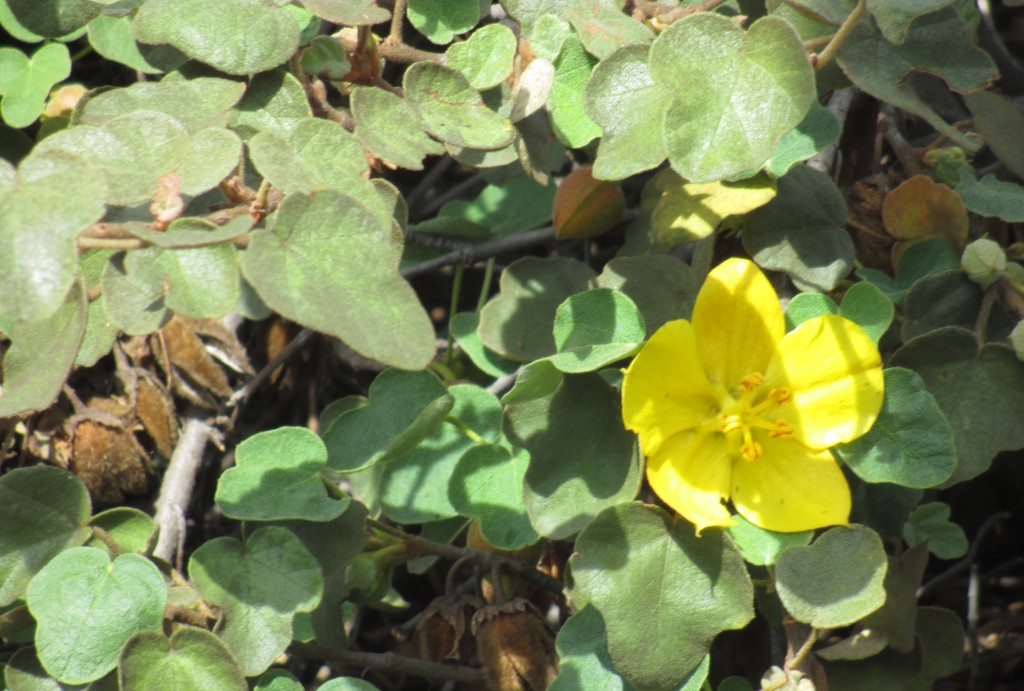 Choosing more plants that need less water will help keep local creeks flowing and ensure that your garden looks great even during droughts.
Consider lawn alternatives
Many people want a lawn—it's a place for kids to play and pets to roam, a place to sit out with friends and enjoy the scenery. However, traditional grass varieties require a lot of water and fertilizer to stay green. For those who want a lawn that's also water-wise, Brandon says, "it's just getting your brain thinking about other alternatives." On the Central Coast, we're lucky to have other native options like California Dune Sedge.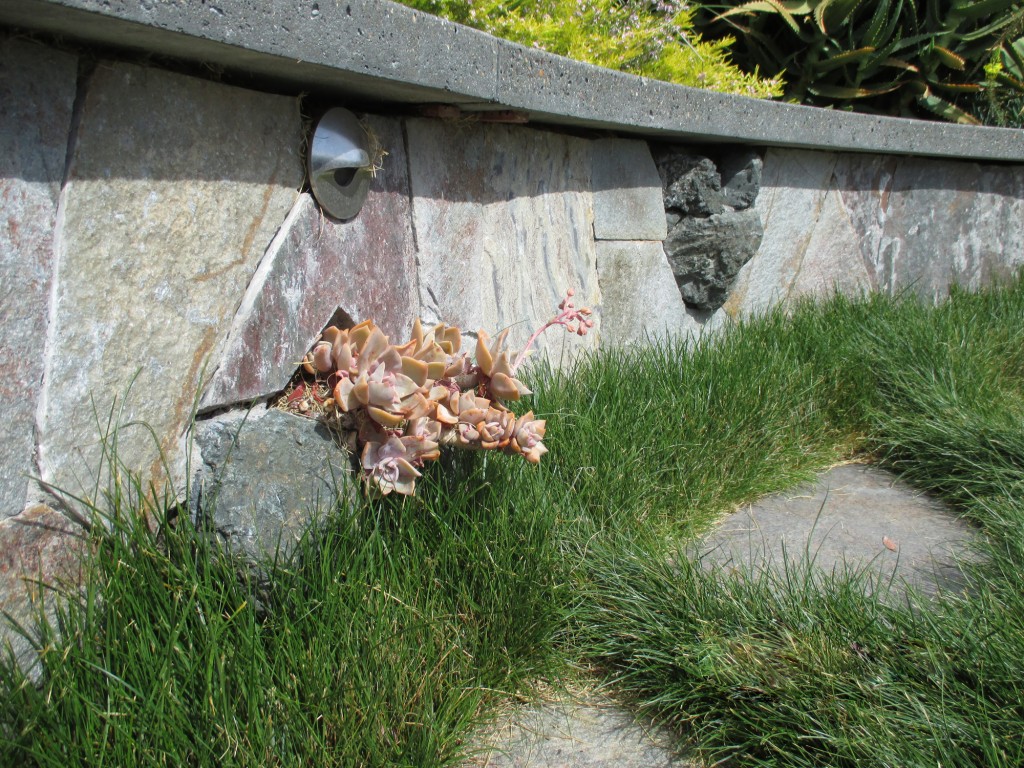 More tips
If you're looking for more bay-friendly gardening tips, visit a local nursery and ask about the native plants and sustainable gardening approaches that would work best for you. You can also check out our Bayside Living Guide, which has a lot of good information on creating a bay-friendly yard and garden.