With the start of the new school year just around the bend, it's an exciting time for teachers and students alike. Estuary Program staff are excited about the school year, too. Education and outreach have always been an essential part of our mission, and our staff members work routinely with students and other interested groups to teach them about our bay and watershed.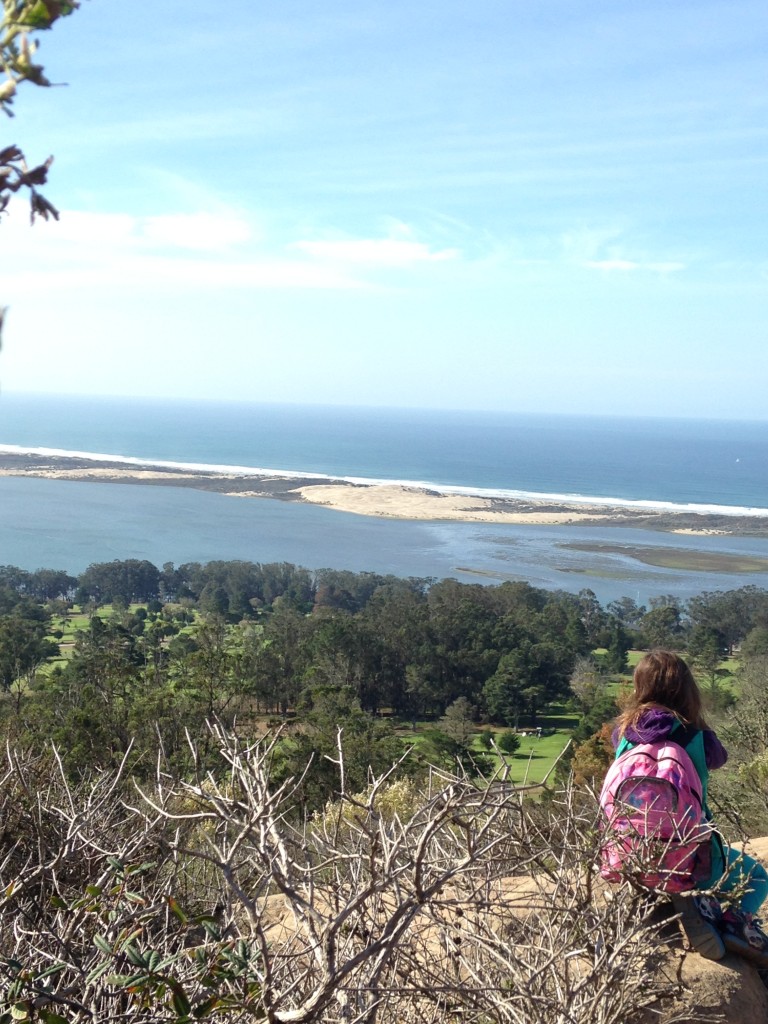 Recently, we have worked with a wide range of interested parties including college students from both Cal Poly and UCSB who are studying science, a group of girl scouts who traveled across the county to see our watershed, kindergarteners and fifth graders at local Baywood Elementary, and campers at the Morro Bay Kids' Camp and the Delphinus School of Natural History.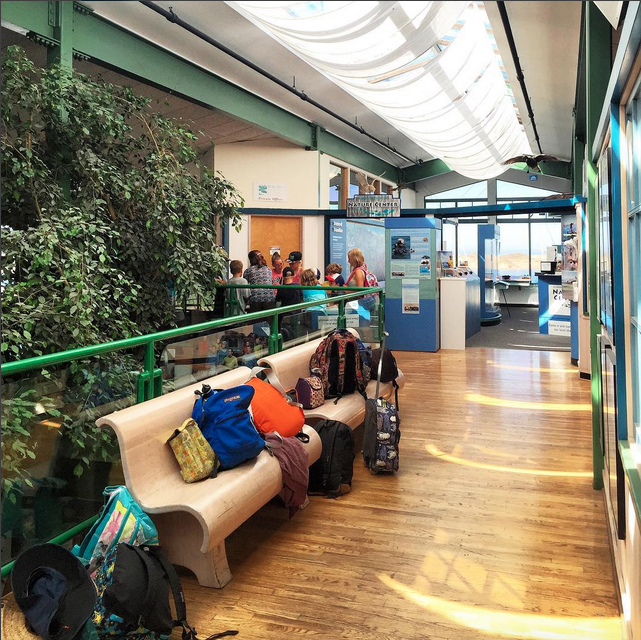 We love having the opportunity to meet with students of any age—kids through adults.
Some of the educational opportunities we offer involve getting out in the field. We lead short walk-and-talk hikes up Black Hill to give people a bird's eye view of our watershed. This allows them to see some of our conservation and restoration projects and how they fit into the landscape, while gaining a new perspective on the geology of the watershed and estuary.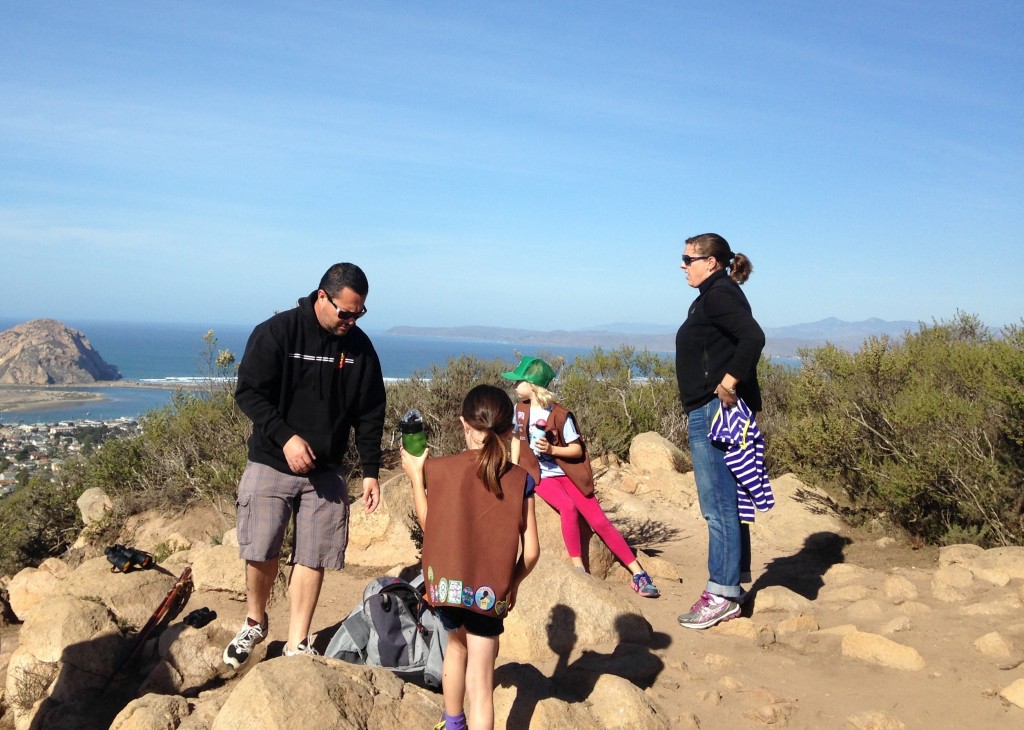 Leading walks through Morro Bay State Park's salt marsh lets us explore the special habitats and creatures there. We also love to bring groups through the beautiful Elfin Forest, to White's Point, and along the harbor and waterfront areas of Morro Bay.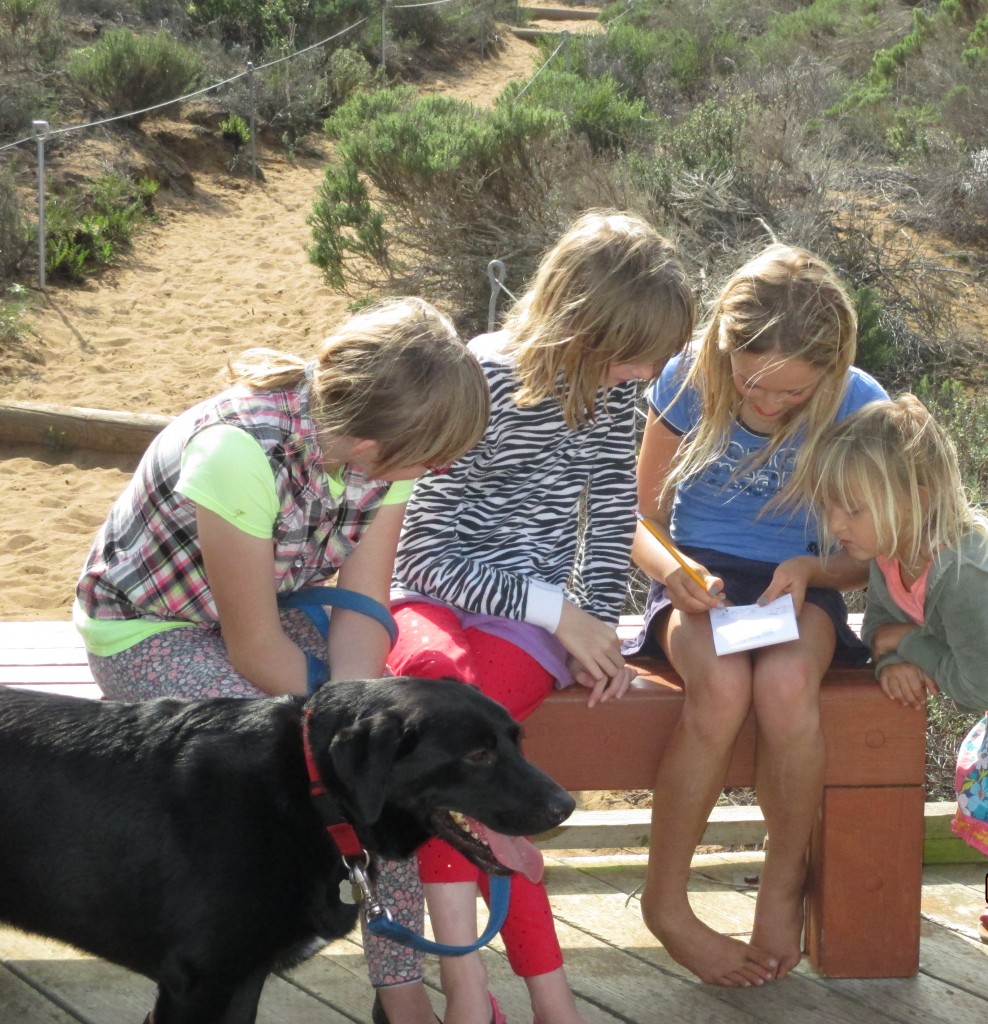 We can also bring the estuary into classrooms with our portable watershed model. This model allows us to teach students what a watershed and estuary are, and helps them understand how and why it's important to keep trash, bacteria, and other pollutants from entering our bay.
If you know a group of students or community members who would be interested in learning about the estuary, either in the field or in the classroom, please get in touch. Just give us a call at 805-772-3834.
If you want to start learning more about the estuary right away, come to the Elfin Forest this Saturday and join us for an educational talk and a trip along the boardwalk.