After a long and fulfilling career as a geriatric nurse practitioner, Charlotte Kelly and her husband settled on the beautiful Central Coast of California two years ago. An avid rower, birder, and fisherwoman, Charlotte loves water.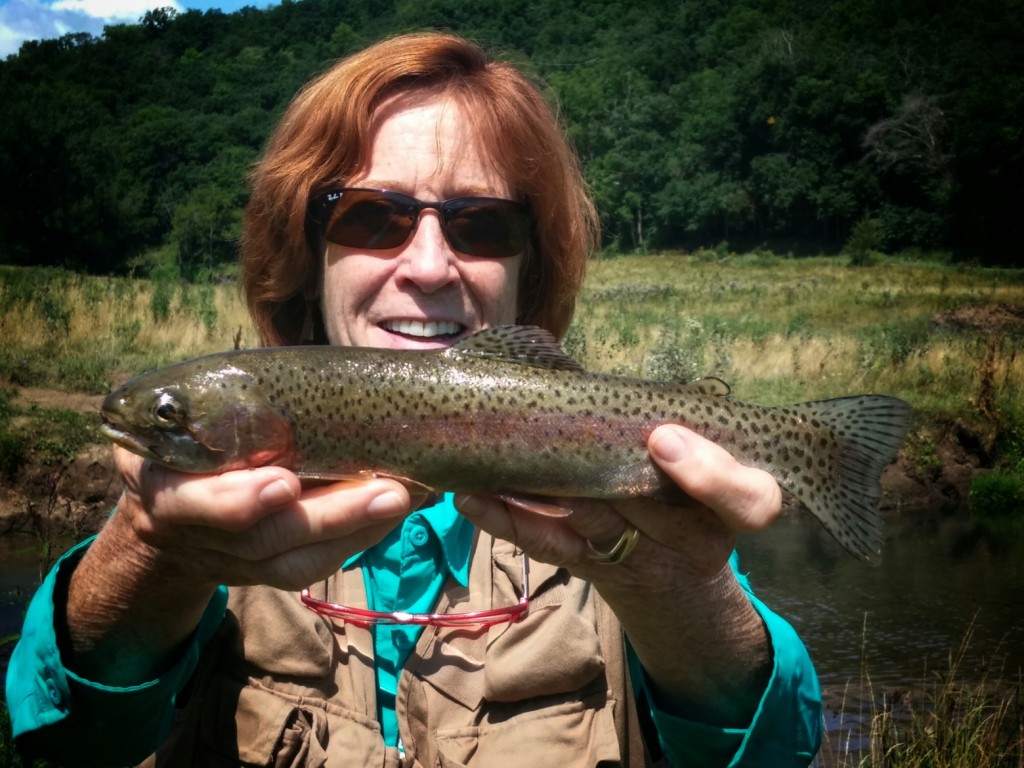 She decided to volunteer with the Estuary Program last spring, after hearing our Executive Director, Adrienne Harris, describe the different volunteer opportunities we offer.
Volunteers at the Estuary Program take to the creeks and bay to collect different types of environmental data. We use this data and share it with our partners to determine if the bay and creeks are healthy enough to support different uses such as swimming, shellfish harvesting, and spawning habitat for the endangered native steelhead.
Our bacteria monitoring volunteers sample the creeks and bay monthly. They process these samples in the lab, incubate them overnight, and then return the next day to interpret the results. They are testing for bacteria that indicate the presence of fecal contamination from warm-blooded animals. If high levels of these indicator bacteria are present, then the waters may be unsafe for certain activities like swimming or harvesting shellfish.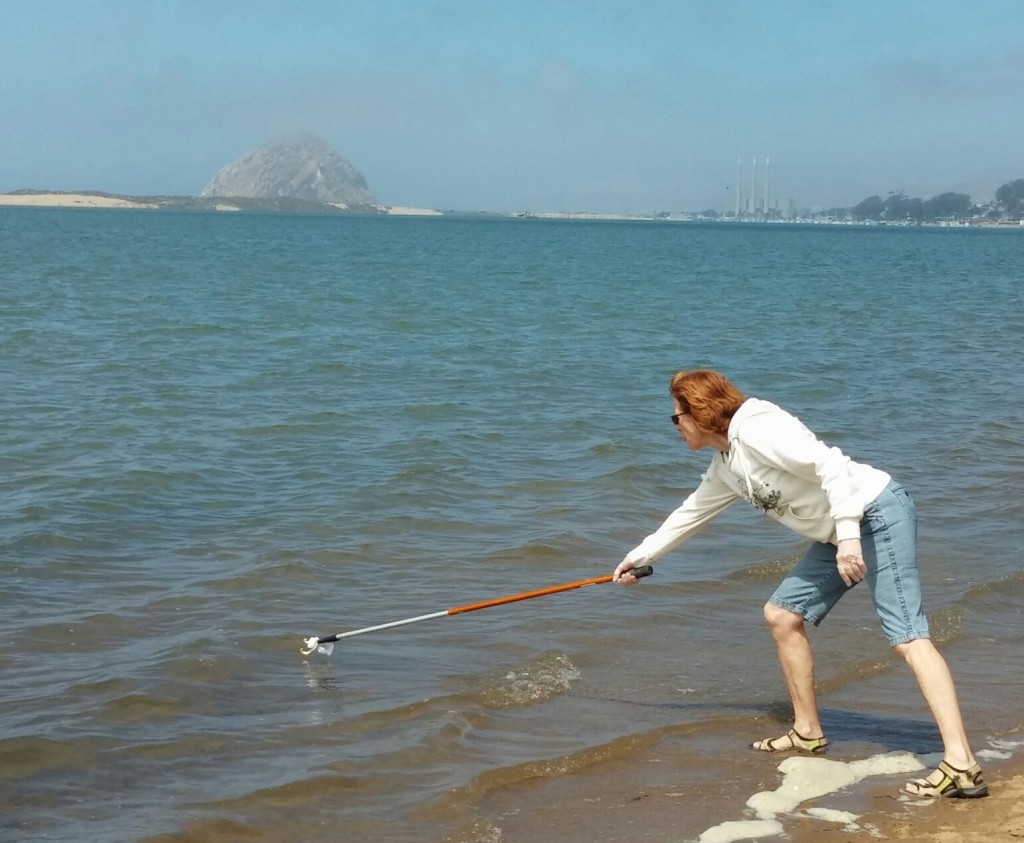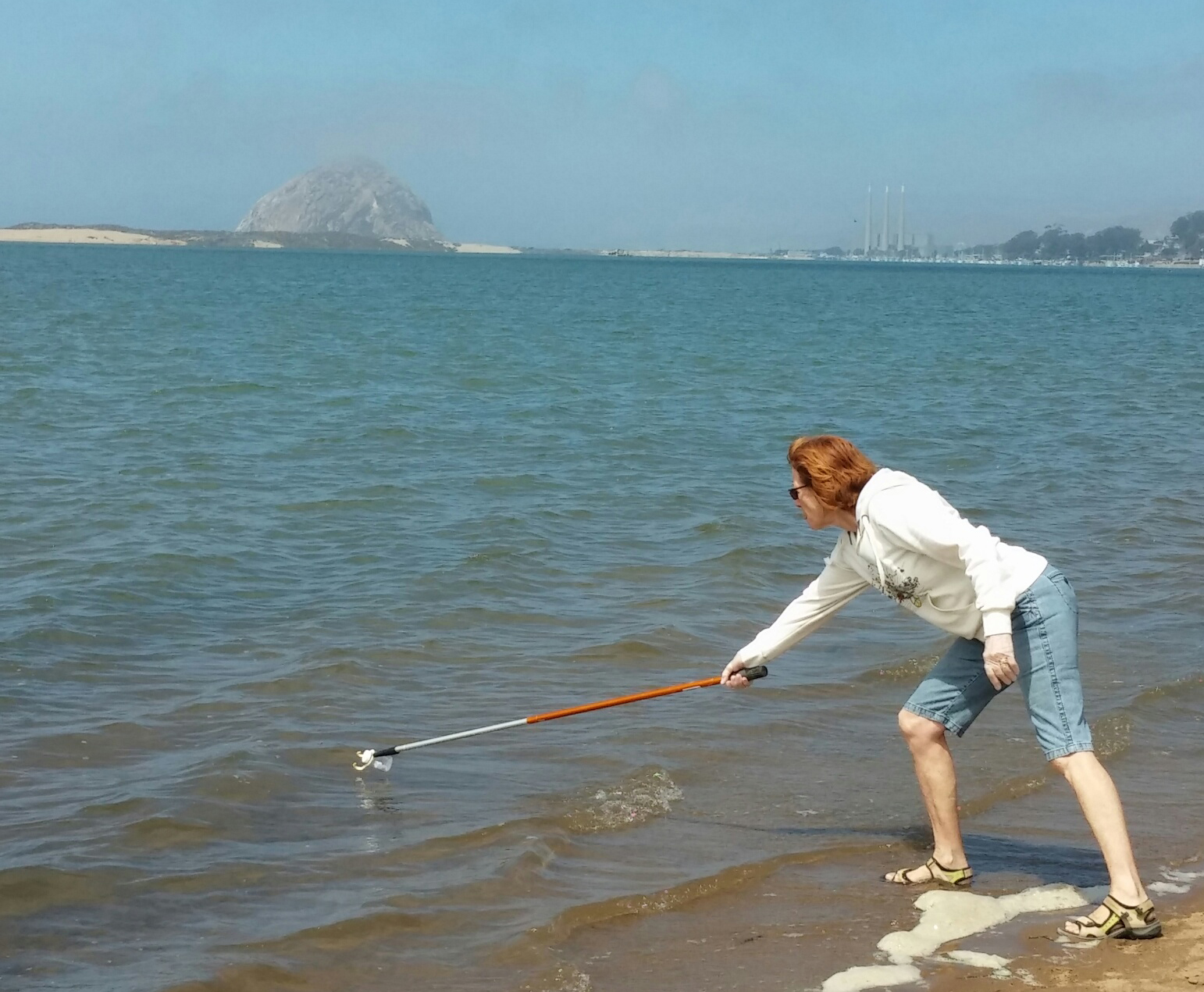 Bacteria monitoring requires a special type of volunteer: someone who's interested both in being outdoors and in detail-oriented labwork. When Adrienne described this type of volunteer, Charlotte's ears perked up. Her love of the outdoors and being on the bay are what drew her to this area, while her career in the healthcare field made her a good fit for working in the lab. It was a great match for her skills and interests.
Charlotte has been with us for eight months now. As she says:
I just love what I'm doing for the Estuary Program. I fell into the best spot. As a 'newbie' moving to the area from Iowa, volunteering with the Estuary Program has given me an opportunity to get involved with my community. I love being outdoors, but I also like doing something that means something.
So what else do Estuary Program volunteers do? Dennis Krueger has been working as a creek water-quality monitoring volunteer since 2007. These folks head out in teams of two to creek sites throughout the Morro Bay watershed. Armed with test kits and meters, they collect data about the creeks, including oxygen levels, pH, temperature, nitrates, and water flow. This data tells us whether the creek can support fish, bugs, and other aquatic life.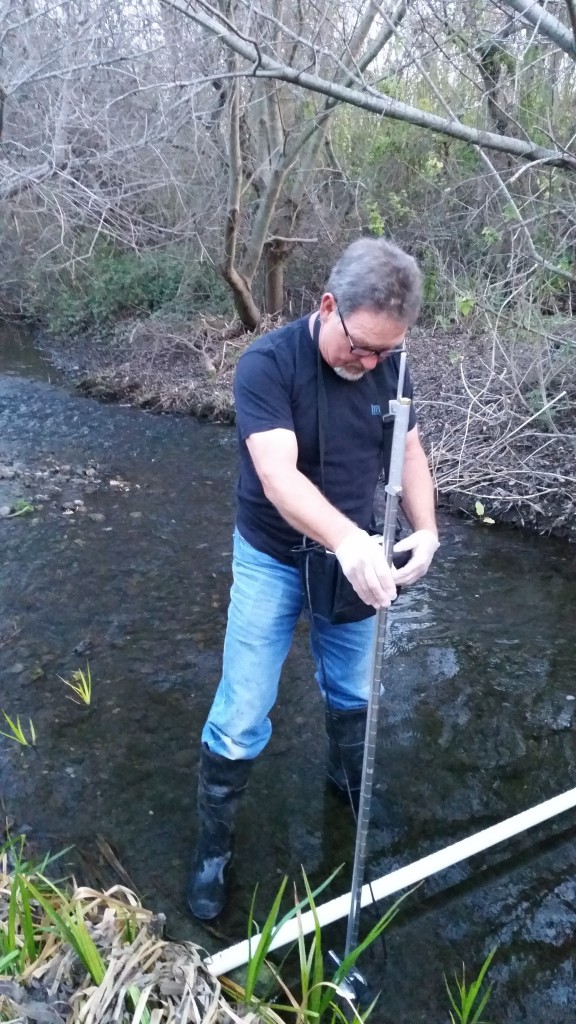 Dennis owns and operates Kayak Horizons, a kayak rental business in Morro Bay. He was initially interested in volunteering for the Estuary Program because customers would ask him questions like, "How's the bay doing?" His involvement with the Estuary Program has given him insight into the challenges facing our natural environment as well as efforts by organizations like ours to address these challenges.
Dennis finds himself looking forward to monitoring each month. He likes to see how the creek has changed since his last visit and what wildlife is there. He describes water-quality monitoring as a perfect fit, as it gets him outdoors and provides an opportunity for him to learn more about water quality issues.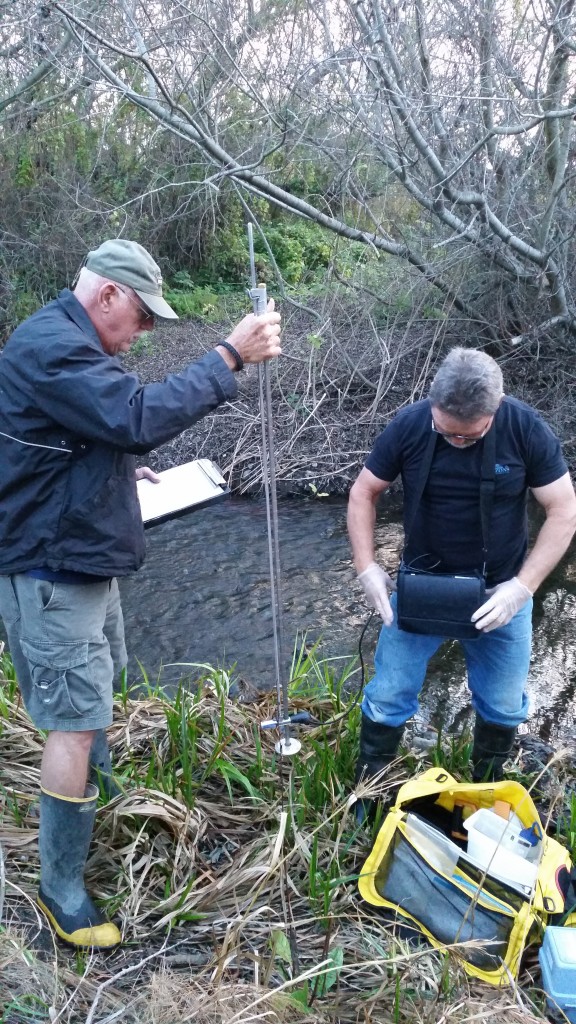 The Estuary Program's success depends on the efforts of volunteers like Charlotte and Dennis. No one knows this better than Monitoring Program Manager Ann Kitajima. As she says, "The goals of the Estuary Program are to protect, restore, educate, and understand. Monitoring is important because the data our volunteers collect supports each of these goals. Our program gives volunteers an opportunity to explore and learn more about this wonderful place where we live, which, in turn, makes them strong stewards for our waters."
Click here to learn more about volunteer opportunities with the Estuary Program.