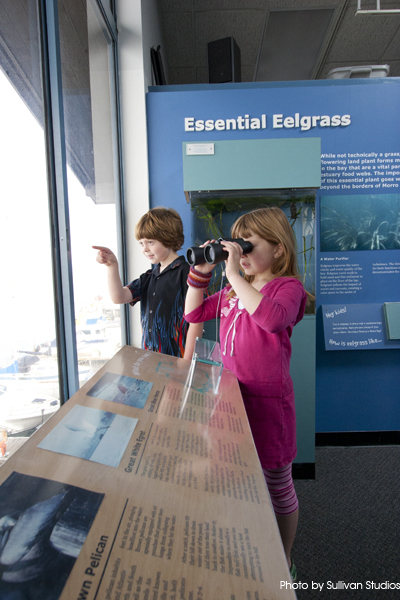 The Estuary Nature Center invites visitors to experience the beauty of the estuary and learn about protecting its sensitive habitats and wildlife. At the Nature Center, you can view aquariums of steelhead trout and eelgrass, and learn about the threats they face.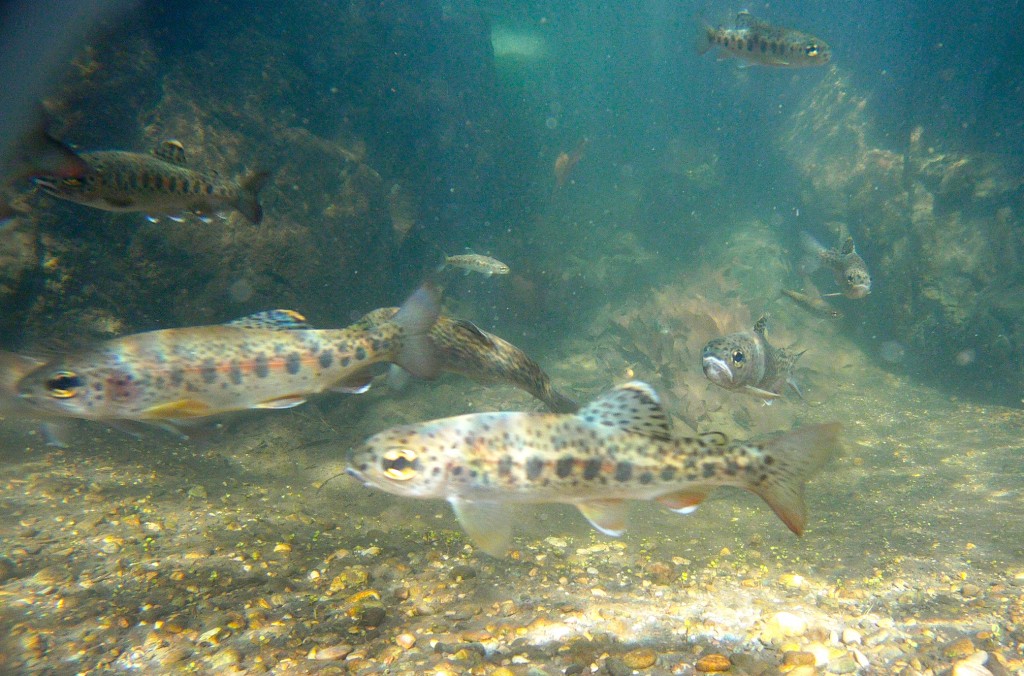 You'll see 3-D images of the estuary, learn about the watershed that supplies it with freshwater, and much more. Visitors can also enjoy the spectacular view and take advantage of the center's binoculars to do some wildlife watching.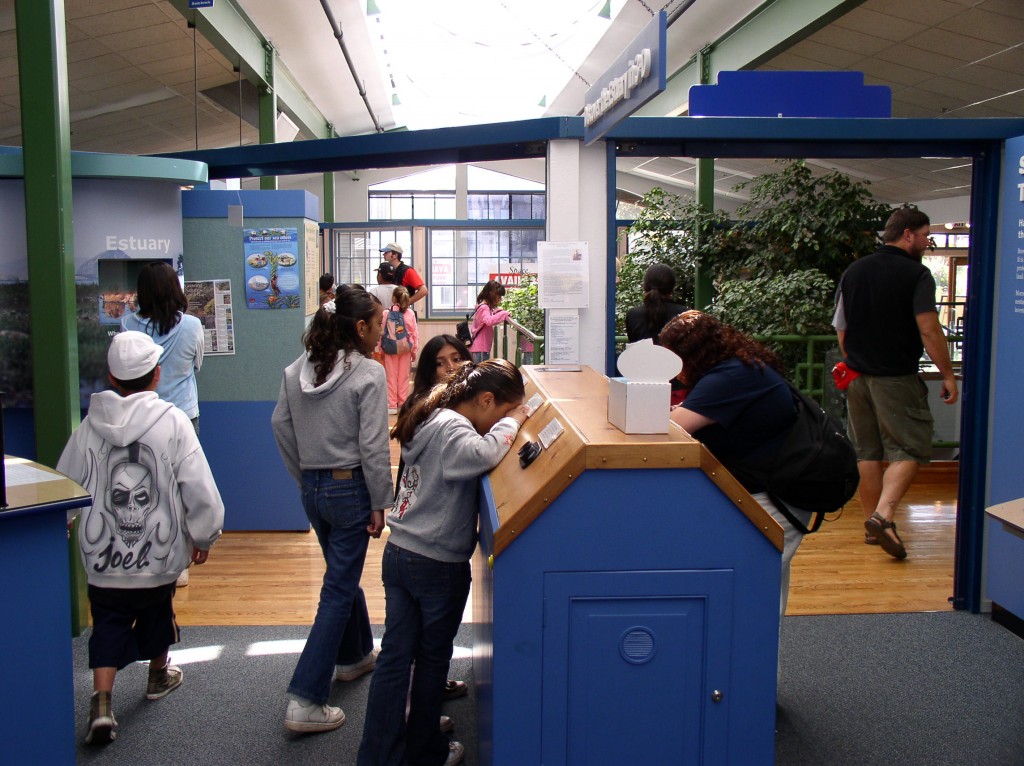 To enhance visitors' Nature Center experience, the Estuary Program is excited to continue our Nature Center Docent Program, which began with a pilot effort last summer. Nature Center docents help visitors understand and enjoy the estuary and its habitats, creatures, and unique processes. Docents also increase awareness of important environmental issues facing the estuary and promote stewardship of this precious resource. They enjoy answering questions, explaining exhibits, and providing hands-on activities to visitors.
We hope to have docents in the Nature Center Thursday through Sunday during the summer months (June through August), and we are looking for new people to fill the open slots. Participating in the Docent Program is an excellent opportunity to volunteer for the estuary in a casual, engaging atmosphere with a reasonable time commitment and limited physical activity. The time commitment for the position is one two-hour shift about once per week.  The Estuary Program works to be flexible for docents and can accommodate a variety of schedules.
You can visit the Nature Center anytime between 10:00 a.m. and 6:00 p.m. daily. It is located upstairs in the Marina Square Building, on the corner of Marina and Embarcadero in Morro Bay, across the hall from the Estuary Program's main office. If you stop by, please pop in and say hello!