Summer is the season of barbecues, and—whether you're having a few friends over to grill out back, or meeting a big group at the beach—there are some steps you can take to make your get-together friendlier for the bay.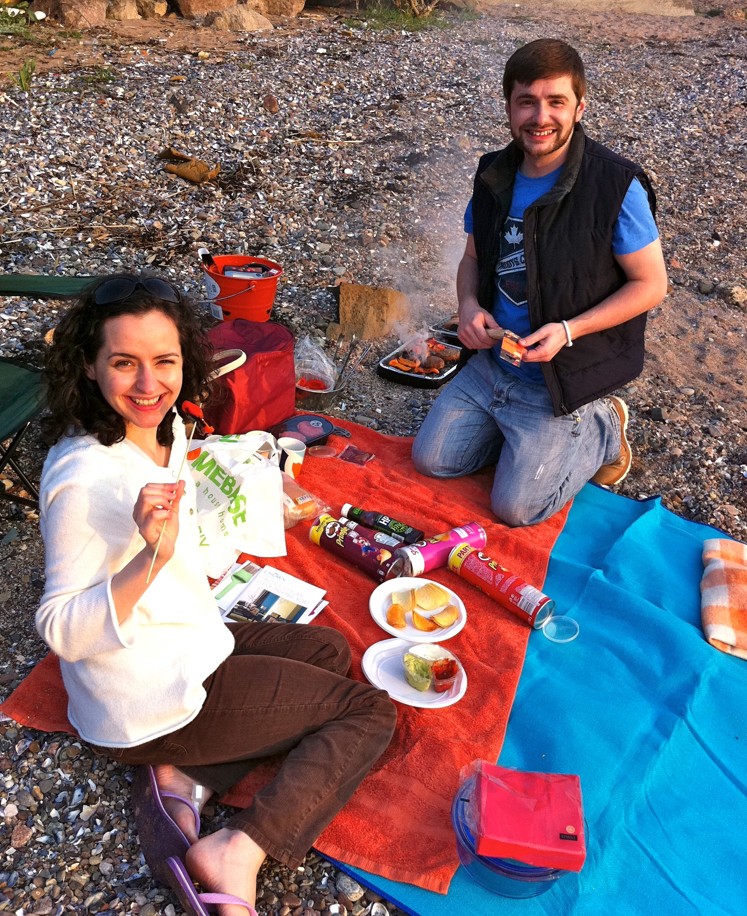 Reduce waste
Reducing solid waste is good for the estuary, since all manmade debris that ends up in the estuary originates on land.
Choose reusable silverware, dishes, and cups. Instead of purchasing plastic or paper, use dishes and silverware from home, or ask your guests to bring their own. Reusable dishes will stay where you put them, as opposed to paper or plastic alternatives that can blow away down the street and end up in the bay.
Recycle your aluminum foil. Just rinse off the aluminum foil you've used for storing food items or cooking, and put it in the recycle bin. Aluminum is infinitely recyclable, meaning that it can be recycled repeatedly without new materials being introduced and without the material degrading.
Set up a recycling bin next to your trashcan. Have you ever been to a get-together where you have no choice but to throw out your drink container, or put it on a counter? Many guests who would normally recycle will toss bottles in the trash to avoid making more work for their host. So, if you'll be offering bottled or canned beverages, make recycling easy by placing a clearly-labeled bin in plain view. Your guests will be happy, and you won't have to dig through the trash.
Clean up before you head out
Once the fun is done, make sure to double-check the area to be sure you've left everything as you found it.
Dispose of charcoal responsibly. Instead of leaving behind ash, pour water over charcoal briquettes as soon as you're done grilling, and wait for them to cool completely. Then, sweep or shovel out the ashes, and throw them away. This is a much better option than leaving the ashes to blow out of the grill.
If you pack it in, pack it out. This rule applies whether you're backpacking or hosting a barbecue at a city park. Trash, and even lost items—Frisbees, badminton shuttles, forgotten flip-flops—can end up in the bay and cause real harm to marine life. So, scan the ground and make sure you haven't left anything behind.
Did you invite any pooches to the party? If so, make sure you've cleaned up all dog waste with a Mutt Mitt or two. This will reduce harmful bacteria levels in the bay, making sure our waters stay clean for recreational activities—like a post barbecue swim.