We have the privilege of working with many volunteers who dedicate their time, exercise their expertise, and focus their energy on helping the Estuary Program.
These volunteers fill essential roles. They are members of our governing board, they provide advice through our committees and working groups, they monitor the health of the bay and watershed, they stock our Mutt Mitt dispensers, and they act as docents in our Nature Center, among other roles.
Every fall, we hold a volunteer appreciation party to thank everyone for their contributions. We also recognize two volunteers who have gone over and above in their service to the Estuary Program. This year, we are pleased to honor George Trevelyan as our Community Volunteer of the Year, and Charles Payton as our Monitoring Volunteer of the Year.
George Trevelyan
Community Volunteer of the Year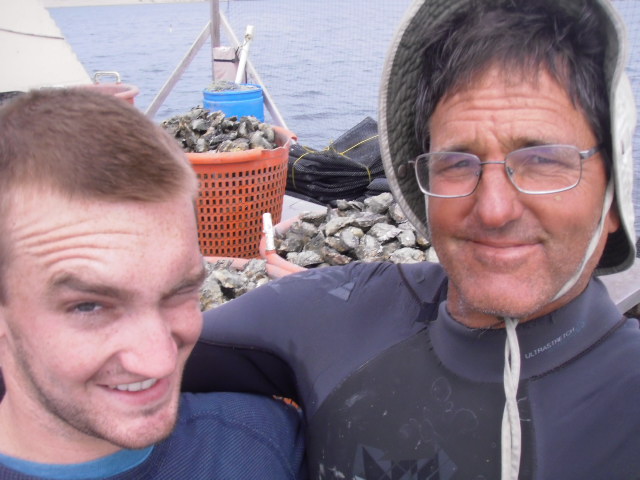 As the owner of Grassy Bar Oyster Company, George is well-known in Morro Bay. He loves the estuary, and is proud of the fact that our clean waters can support high-quality aquaculture on the Central Coast.
The ocean has always been an important part of George's life, from growing up on the beach and surfing, through earning a doctorate in Marine Biology, to growing and harvesting oysters in Morro Bay.
George has helped the Estuary Program with many different facets of our work. He has appeared in two of our educational video projects—one that highlights aquaculture in the bay, and one in which he tells his own Bay Story. He is also an active Mutt Mitts volunteer, stocking bags so that dog owners can easily pick up after their pets and keep harmful bacteria out of the bay. Grassy Bar Oyster Company even sponsors a Mitt Mitts dispenser.
Watch George discuss his love of the bay, oysters, and his work with the Estuary Program in this Bay Story video.
Lucky paddlers who venture near the Grassy Bar Oyster Company farm and meet George are always welcomed warmly. No matter how busy he is, he often stops to talk with passersby, educating them about oysters' role as filter feeders, their need for clean water, and how we can all be good neighbors to this beautiful bay.
We are lucky to work with this natural teacher who is so generous with his time and his deep understanding of bay. Thank you, George!
Charles Payton
Monitoring Volunteer of the Year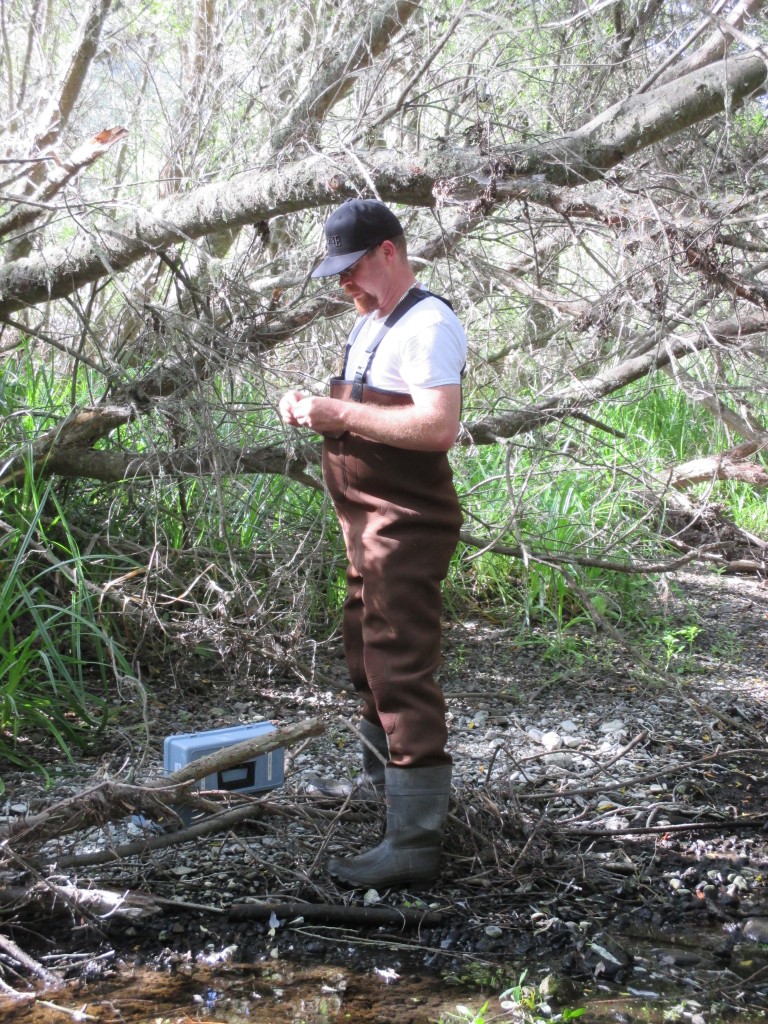 Charles has long had a passion for big water and fish. He grew up in central Idaho, and has childhood memories of watching the salmon run on the local rivers. He spent time in Humboldt, Sacramento, and Mojave before he landed here on the Central Coast.
Charles' volunteer experience began with a desire to educate himself. He has long had an interest in environmental issues and fish restoration. He was curious about how environmental data was collected and what it meant. In his words, "To really change something, you need to participate," so he found the Estuary Program and its volunteer monitoring program in 2013.
Since then, he's conducted monthly creek water quality monitoring and participated in our spring bioassessment monitoring, which involves collecting bugs and habitat data from local creeks.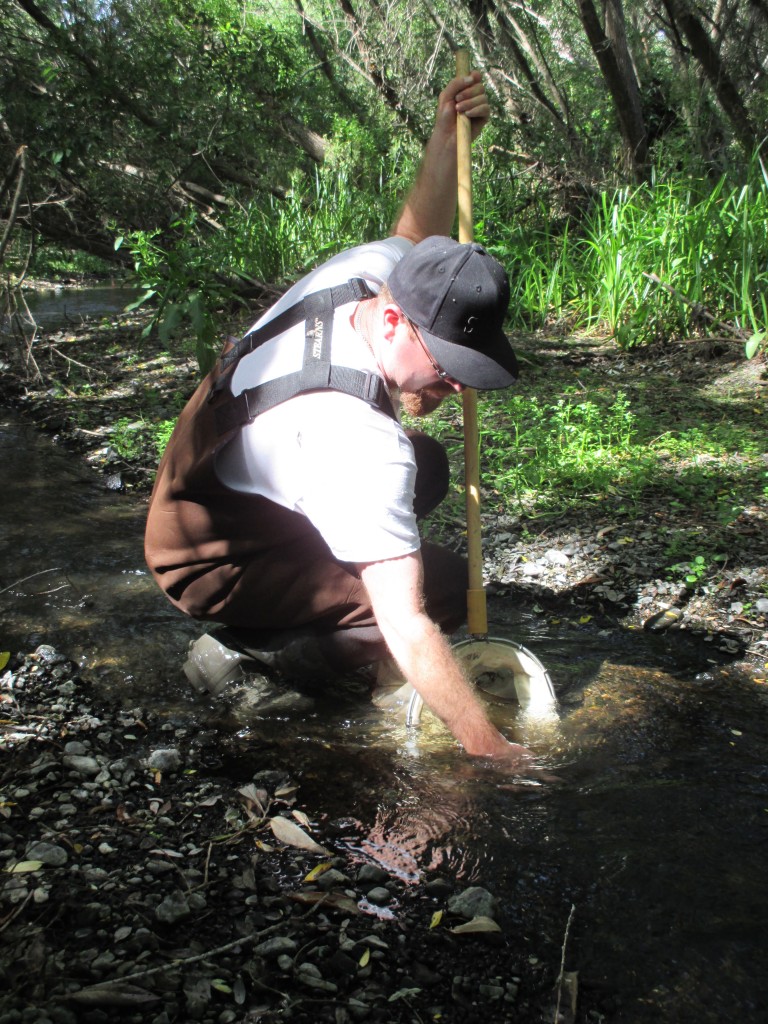 You can always count on Charles to be here for his volunteer shift. He makes time for this work despite his long commute and very busy schedule. And, while he is on duty, he conducts his work precisely. His data is always carefully considered and recorded, and he asks questions about creek conditions and assessment methods to make sure that he's doing everything is just right. We couldn't do our work without accurate data from committed volunteers like Charles.
What Charles enjoys most about volunteering for the Estuary Program is being outside and "getting to play scientist." He says he misses the big rivers and greenery up in the northwest. But for now, the Central Coast is a pretty good place to be, and we feel privileged to have him as part of our dedicated volunteer corps. Thank you, Charles!
---
Thank you to all of our volunteers who help us protect and restore the Morro Bay estuary!
If you would like to volunteer with us, please visit our Volunteer page to see what opportunities we offer.