It can be hard to find family-friendly hikes, but we're lucky to have quite a few to choose from around Morro Bay. Here are a few that allow you to enjoy views of the estuary with your holiday guests!
Marina Peninsula Trail
This accessible boardwalk trail is only .5 miles long, and it begins close to the parking lot at the Morro Bay State Park Marina. It winds through a variety of habitats, and offers views of the Morros, the salt marsh, the mud flats, the sandspit, the estuary, and Morro Rock.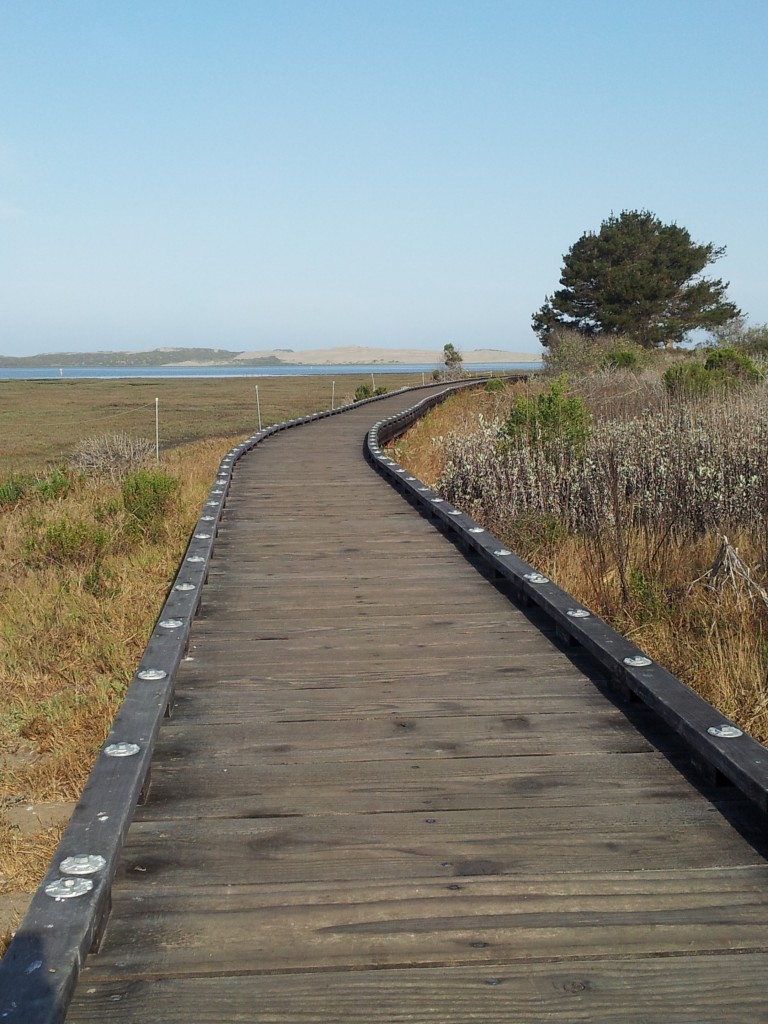 Your view will be different depending on whether the tide is in or out, so you may want to check the tides and visit it more than once! The Central Coast State Parks Association is offering a docent-led walk along this trail on Tuesday, December 29, at 2 p.m. This is a great way to learn about the specialized plants and animals that live in this area.
Black Hill
The hike up Black Hill, one of the Nine Sisters, is a local favorite. It offers a birds' eye view of the estuary and the watershed, and you can choose whether to do a longer hike of about 3 miles round-trip, or a shorter version of only .6 miles.
For the shorter hike, drive up past the golf course, and park at the Black Hill Trailhead. Follow the dirt path uphill until you reach the boulder-studded top. Whether it's foggy or clear, it's a beautiful view.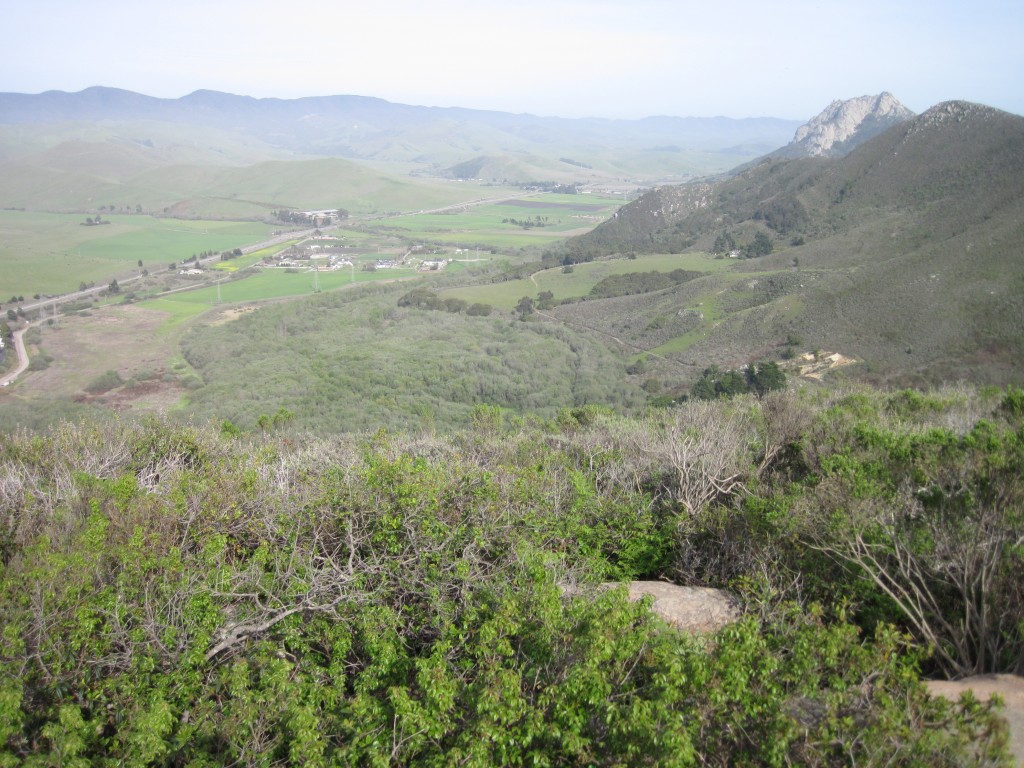 Looking inland, you'll see several of the creeks that empty into the estuary. Volunteers from our monitoring program visit sites along these creeks to test water quality and bacteria levels monthly, whenever water is flowing there.
Elfin Forest
The Elfin Forest gets its name from the miniature California Live Oaks that have been growing here for centuries. An accessible, 1-mile boardwalk trail takes you through this beautiful forest, and shows you many of the different habitat types native to this region. It also gives you a great view of the estuary!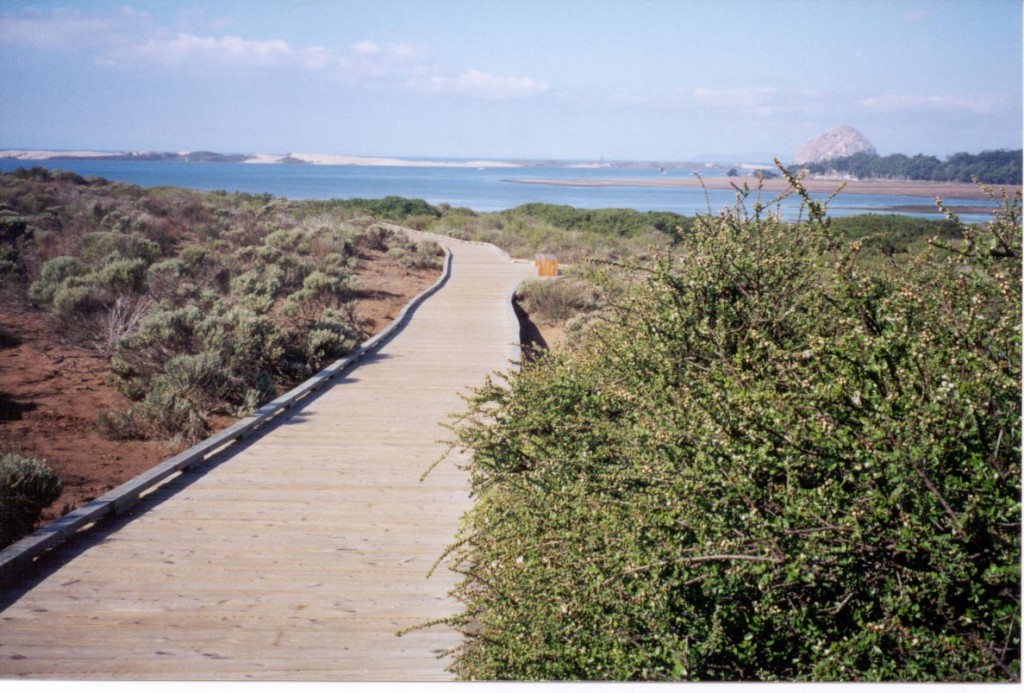 SWAP (Small Wilderness Areas Preservation) maintains the forest, and offers some docent–led walks and talks on the third Saturday of each month. You can see what's coming up next, or to find driving directions, visit SWAP's El Moro Elfin Forest website.