The Morro Bay estuary and the lands that drain into it are very special places. They provide sustenance, shelter, and other necessities for many diverse lifeforms. The tiny invertebrates clinging to rocks in the creeks, crabs hunting for food in the eelgrass beds, pelicans diving down into the bay, and harbor seals that search for fish below the waves all depend on the bay and watershed. These areas also provide ample opportunities for people to fulfill their need to connect with the land and the water in their free time.
We were struck by the variety of ways that people can enjoy the bay and watershed on our opening weekend of State of the Bay events. Here are some photographs that show these different pursuits.
Wildlife tracking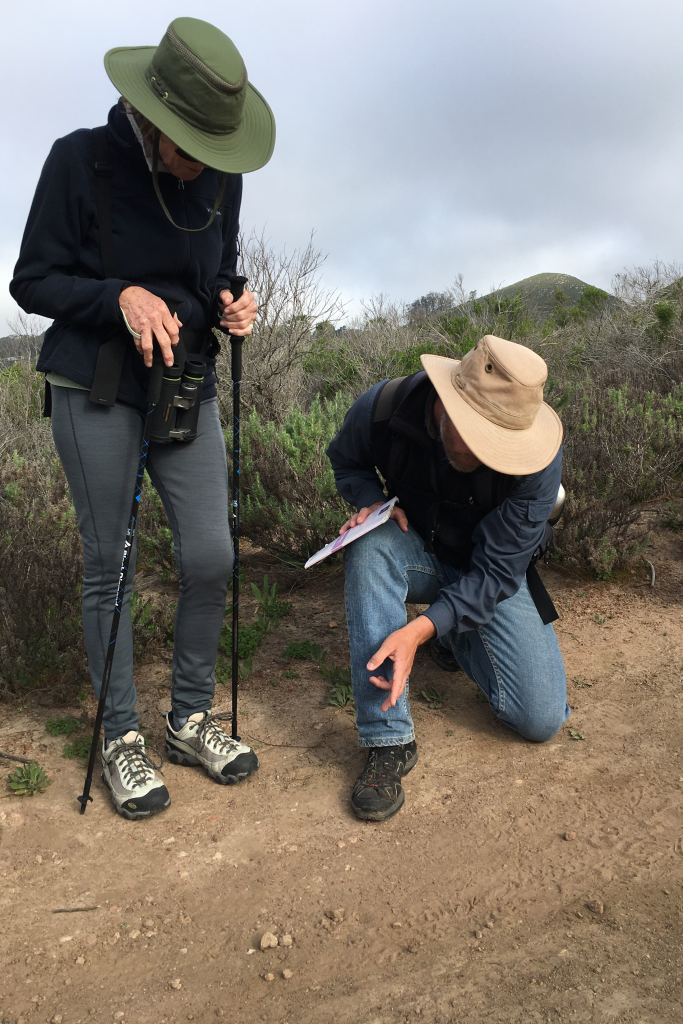 Where many people see scratches in the dirt, local naturalist Evan Albright sees a story. In this hike up Cerro Cabrillo in the upper reaches of Morro Bay State Park, he identified the tracks of a cotton tail rabbit crossing the trail, a mouse headed into the brush, and both coyote and lizard scat. Evan lead this hike as part of our month-long series of State of the Bay events, helping you explore our estuary and watershed through science. You can also find Evan leading hikes for ECOSLO, and running adventure-based programs for kids at SLO Wanders.
Wildflower gazing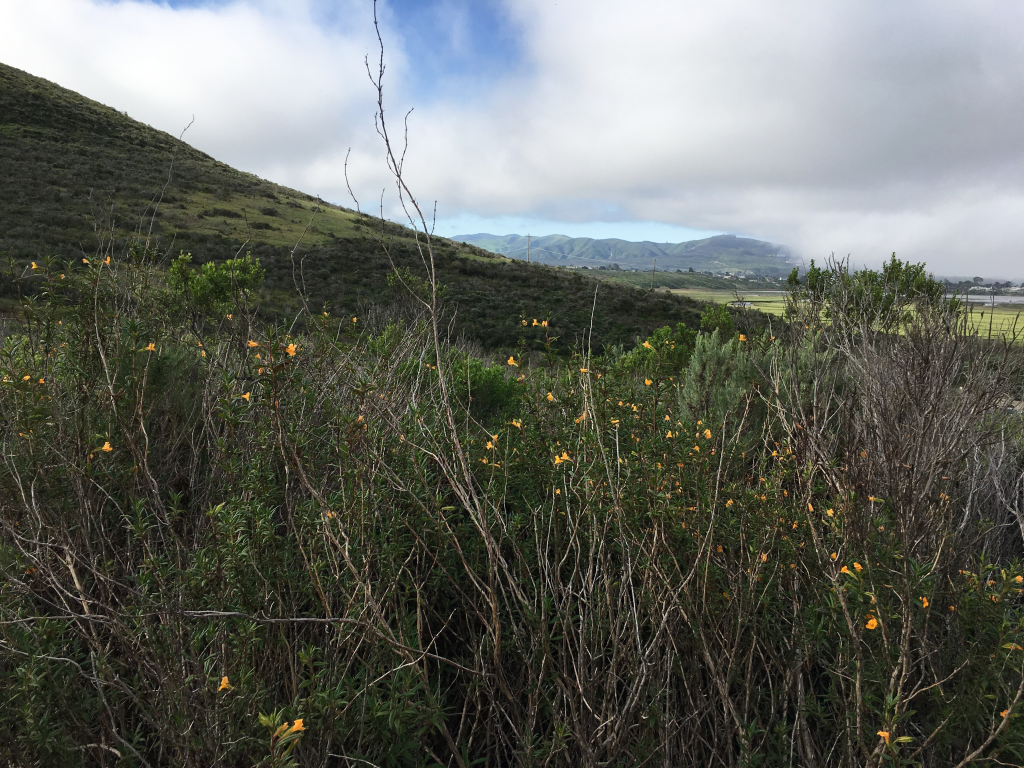 The Carizzo Plain National Monument is amazing, but there are a variety of beautiful wildflowers right in our backyard. These sticky monkey flowers are in bloom now along the path up to Tiki Rock in Morro Bay State Park.
Rock climbing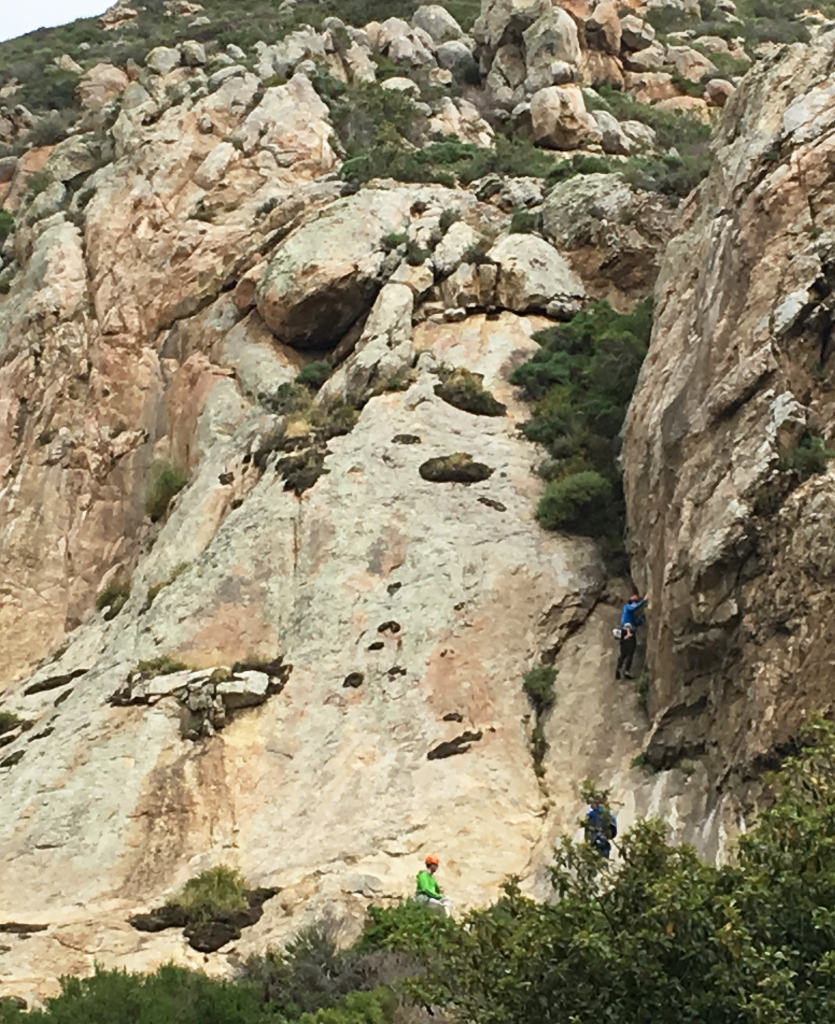 How many climbers can you spot? This popular rock climbing area within the Morro Bay watershed attracts novices and experience climbers alike. You can't beat the view.
Coming together for science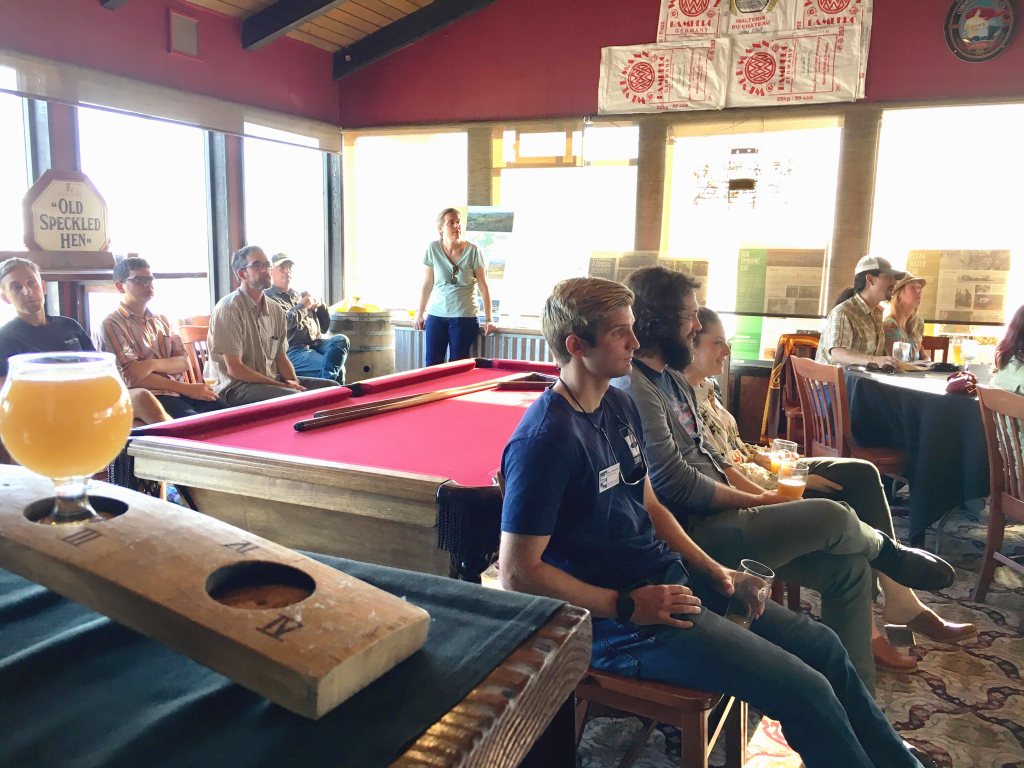 We were so excited to see old friends and meet new people at our Clean Water Talk & Beer Launch at the Libertine Pub in Morro Bay on April 1. Coming together to discuss new research on the health of the bay makes us all better stewards of this incredible place.
If you weren't able to make it to our first round of events, don't worry. We've got events scheduled all month long. Visit MBNEP.org/state-of-the-bay to see the full calendar and to read the report.
You can also support the Estuary Program by buying a pint of the Libertine's new Morro Bay Gose, a traditional German salted beer refreshed with local citrus, seawater, and seaweed. It's delicious. During the month of April, Libertine will donate $1 for each pint of the Morro Bay Gose you purchase at the Morro Bay Pub location.
---
#ExploreOurEstuary