The Estuary Program does a lot of boots-on-the-ground conservation, restoration, research, and monitoring work. Our staff members visit classrooms to help students learn how to be good stewards of the bay, and we reach out to locals and visitors alike through our Estuary Nature Center. No matter what we accomplish, we know that there is always more work to be done. We are lucky that so many other local organizations and individuals have great ideas for projects to benefit the bay, its wildlife, and the people who know and love this special place.
Because of this, we fund a wide variety of work through our Community Grants program. In order to be considered, these projects must engage the community, create public awareness of issues affecting the bay, and align with the Estuary Program's goals for protecting and restoring the estuary and the lands that surround it. Grant seekers can request up to $5,000 for their project.
We accept applications every fall and spring. This year's fall deadline is Friday, September 1, so you still have time to apply. Check out the past projects below for inspiration, and contact the Estuary Program in order to discuss your idea with our staff before applying.
SeaLife Stewards Kayak Docent Program
$3,260 awarded to the Central Coast State Parks Association
SeaLife Stewards is a kayak docent program modeled on the successful Team OCEAN program in Monterey Bay. SeaLife Stewards docents are California State Parks volunteers who go out on the water during the busy summer months to act as roving interpreters, engaging paddlers and others out enjoying the bay with information about the incredible animals that live in Morro Bay. Docents also help people understand how to protect sensitive marine mammals and birds by keeping a safe distance away from them, so that they can continue to thrive in the bay's waters.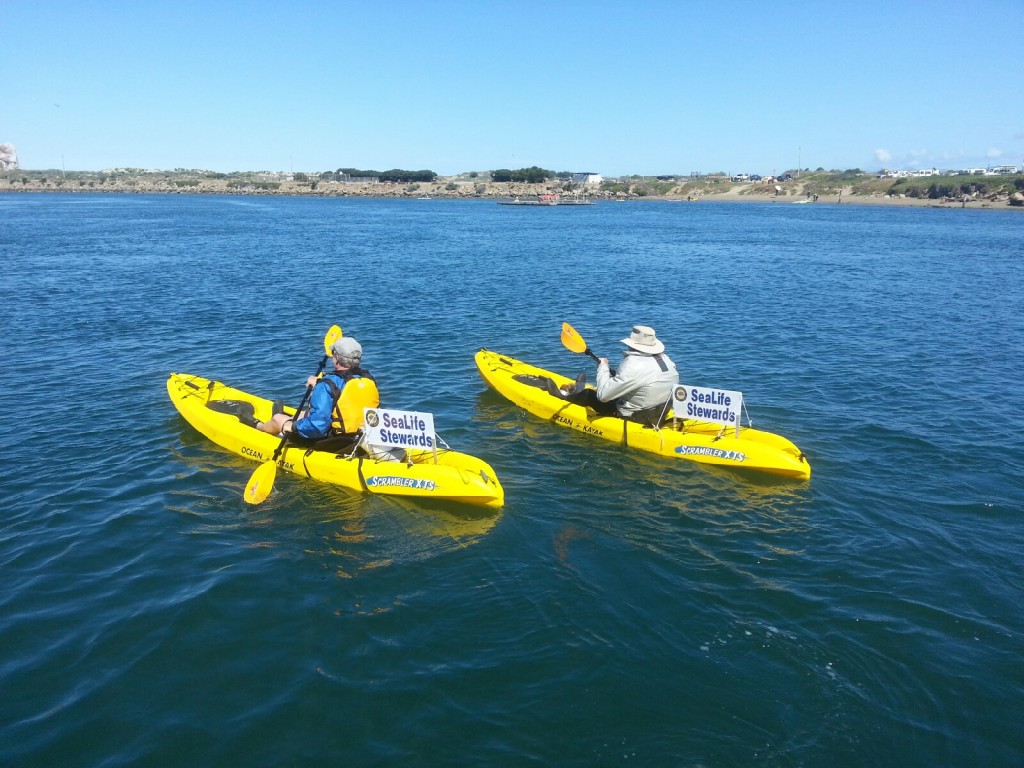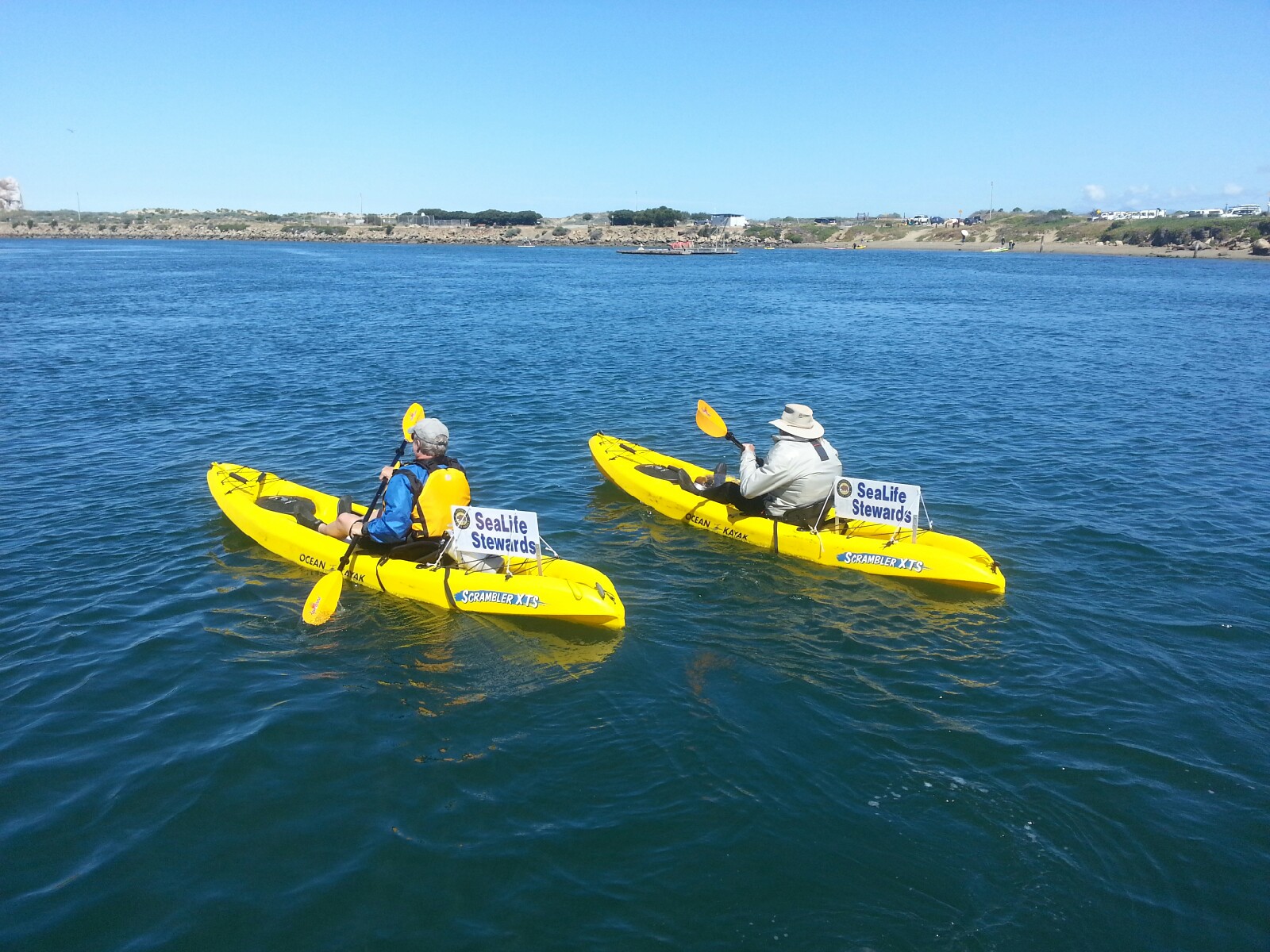 When they aren't talking with paddlers, SeaLife Stewards docents are acting as citizen scientists. They note the location of marine mammals in the bay and jot down information about the recreational activities happening around them. The collected data will inform their future education efforts to reduce wildlife disturbances and share valuable information about the bay's fascinating wildlife and habitats.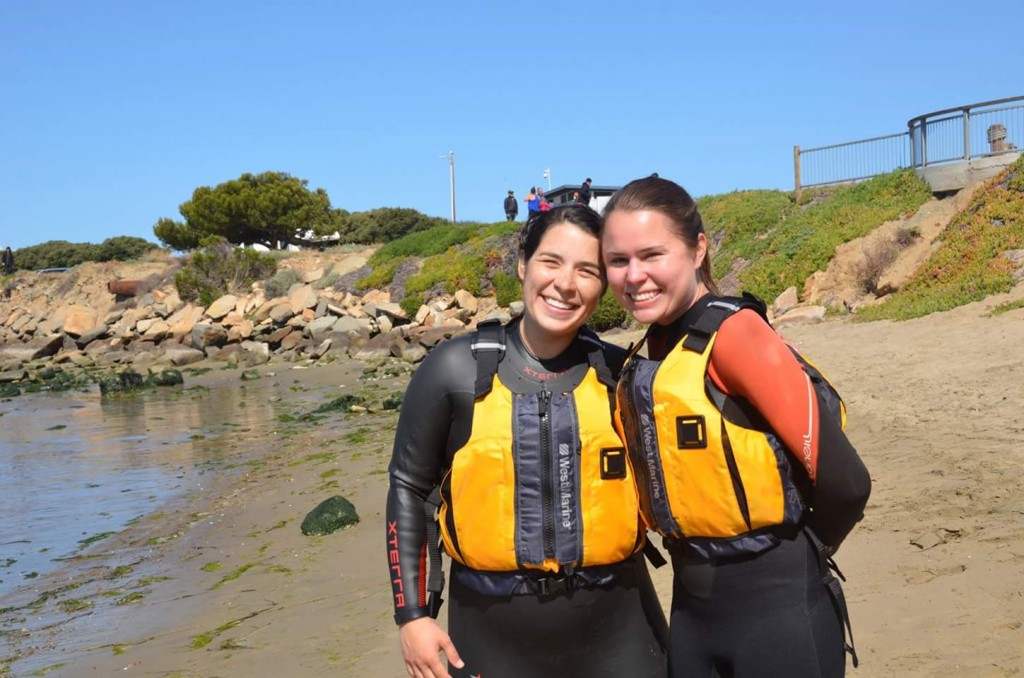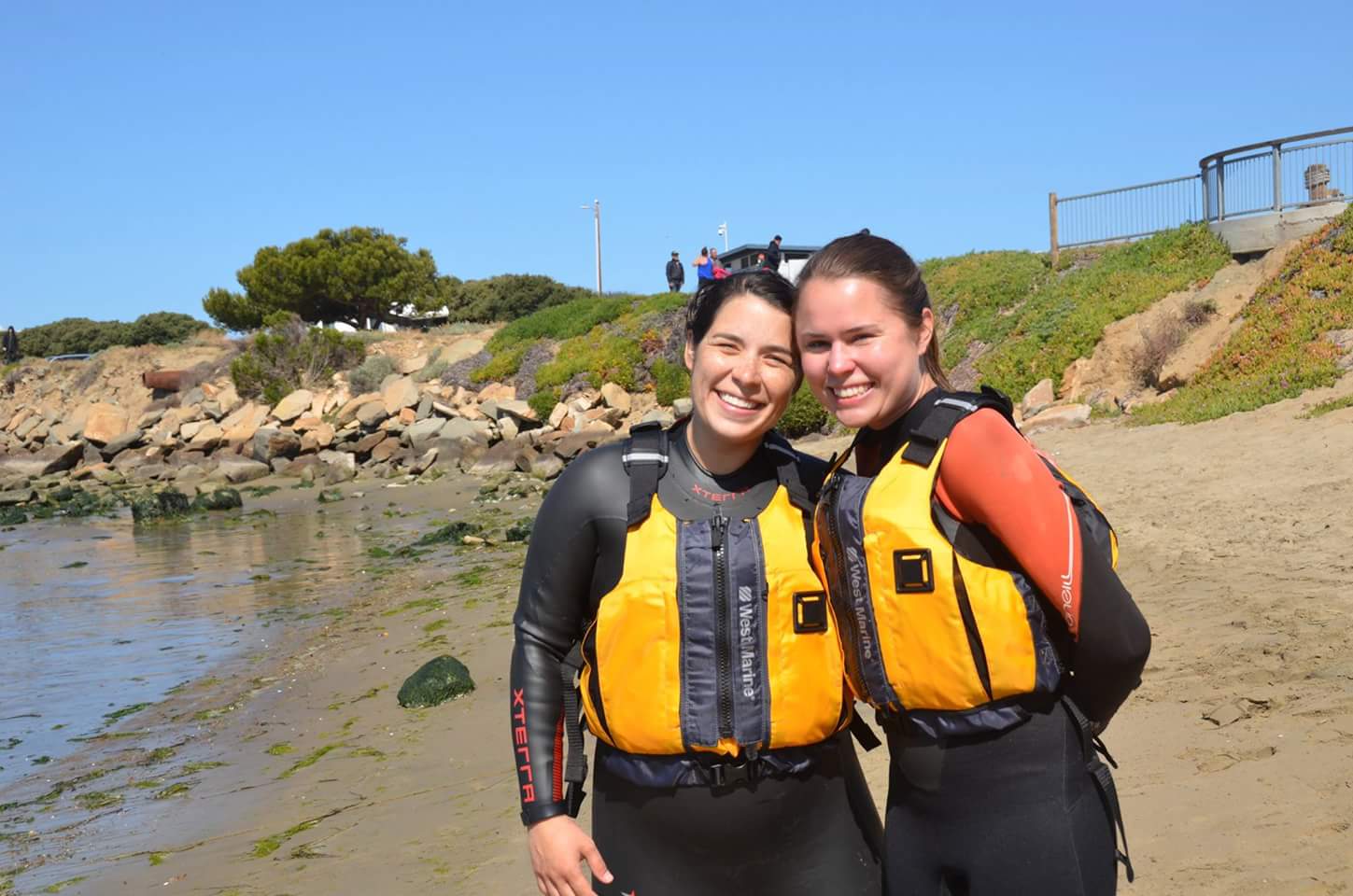 This grant provided essential equipment to get the program up and running, including kayaks, paddles, storage racks, and more. During SeaLife Stewards' first season, 25 volunteers reached out to 1,042 people recreating on the water and 842 people on land. The program is currently in its second season; we look forward to their continued work for bay.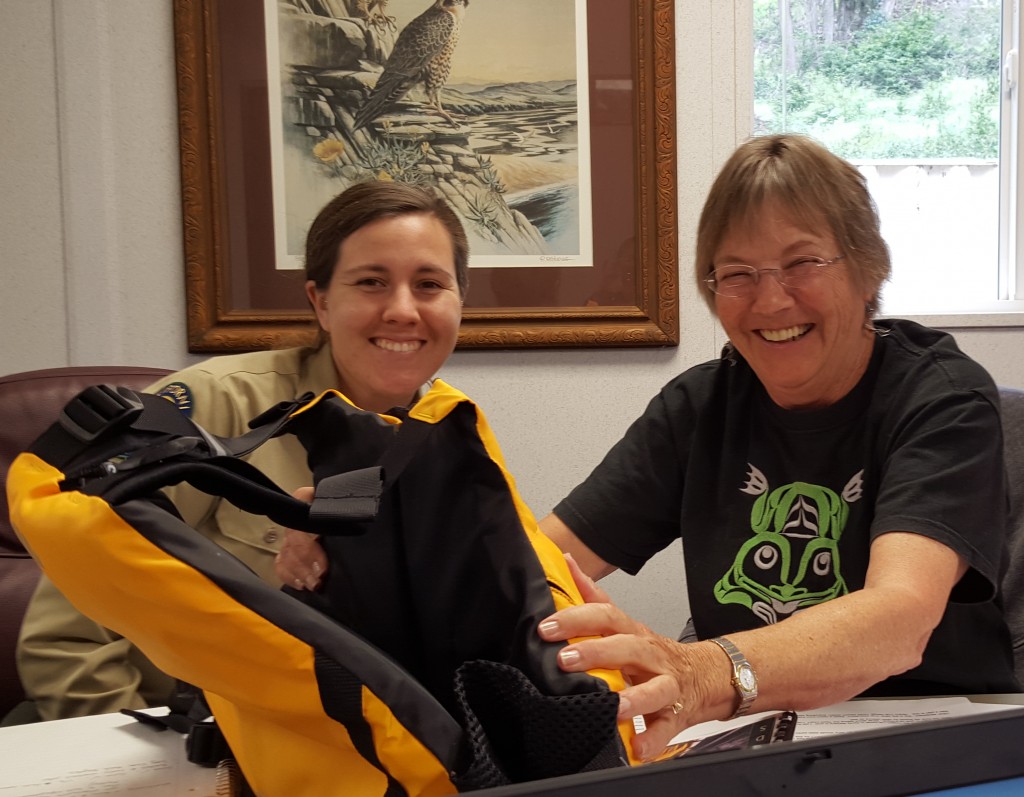 Of Marshes and Morros Short Documentary Film
$5,000 awarded to Local Filmmaker Simo Nylander
Simo Nylander sought funding for this project in order to tell the story of the many concerned individuals who came together to protect Morro Bay, leading to its recognition as both a state and national estuary of significance. As he says, the goal of the film is to, "inform and engage citizens so that they become participating stewards of the estuary and watershed. Morro Bay is a natural treasure we can't afford to lose." Of Marshes and Morros won the award for Best Documentary Short at the San Luis Obispo International Film Festival. The film also received a grant from PG&E and other funds from local donors.
Watch the trailer for the film below and learn more at marshesandmorros.com.
Rainwater Harvesting Demonstration at Centennial Parkway
$5,000 Awarded to Morro Bay in Bloom
Rainwater harvesting is doubly good for the estuary—it keeps rainwater from flowing directly into the bay, and stores it for use during dry periods. Morro Bay in Bloom's rainwater catchment system is located in busy Centennial Parkway. Unlike larger, commercial or agricultural rainwater catchment projects, this smaller-scale system shows locals and visitors the kind of collection system that they could install at home.
For every inch of rain that falls in a day, the tank collects about 800 gallons of water. The stored water is used to irrigate the park, keeping its drought-tolerant plants green throughout the year.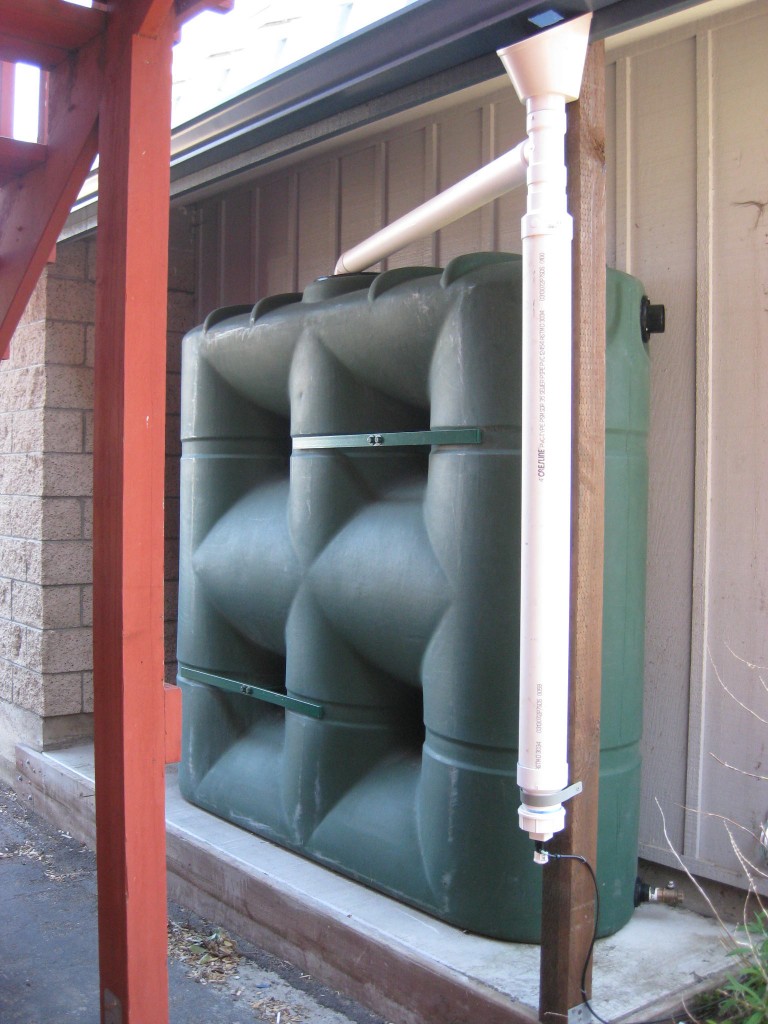 Learn more about the Community Grant program and find the application materials here.
---