A great way to experience the beauty and biological diversity of the Morro Bay estuary is by putting on your boots and heading out on one of our many local trails.
In honor of National Take a Hike Day, we're bringing you suggestions for three local favorites in the watershed. Happy hiking!
Montaña de Oro to the Morro Bay Sandspit
Choose-your-length beach and dune hike
There is nowhere in Morro Bay that sparks the imagination more than the sandspit. Physically, it divides the Morro Bay estuary from larger Estero Bay and the Pacific Ocean. Depending on who you talk with, the sandspit is also a figurative divider between the day-to-day world and a wilder, more beautiful one.
As Rick Algert, former Morro Bay Harbor Master, puts it, going to the sandspit is, "like a trip to the islands. It seems like you set foot on that sandspit and you're in a place where, it feels like, no one has been before. Amazed at the beauty of this place."
To enjoy the sandspit's other-worldly beauty for yourself, drive to Montaña de Oro and follow the signs to Sandspit Beach. From there, you can park your car and hike as little or as much as you like. A trip from one end of the sandspit to the other and back runs about 9 miles.
Along the way, you'll get a whole new perspective on the bay from the top of some of the taller dunes. Make sure to check out both the estuary side of the sandspit as well as the ocean side. Keep an eye out for osprey circling, pelicans diving, and many shorebirds searching for food beneath the sand.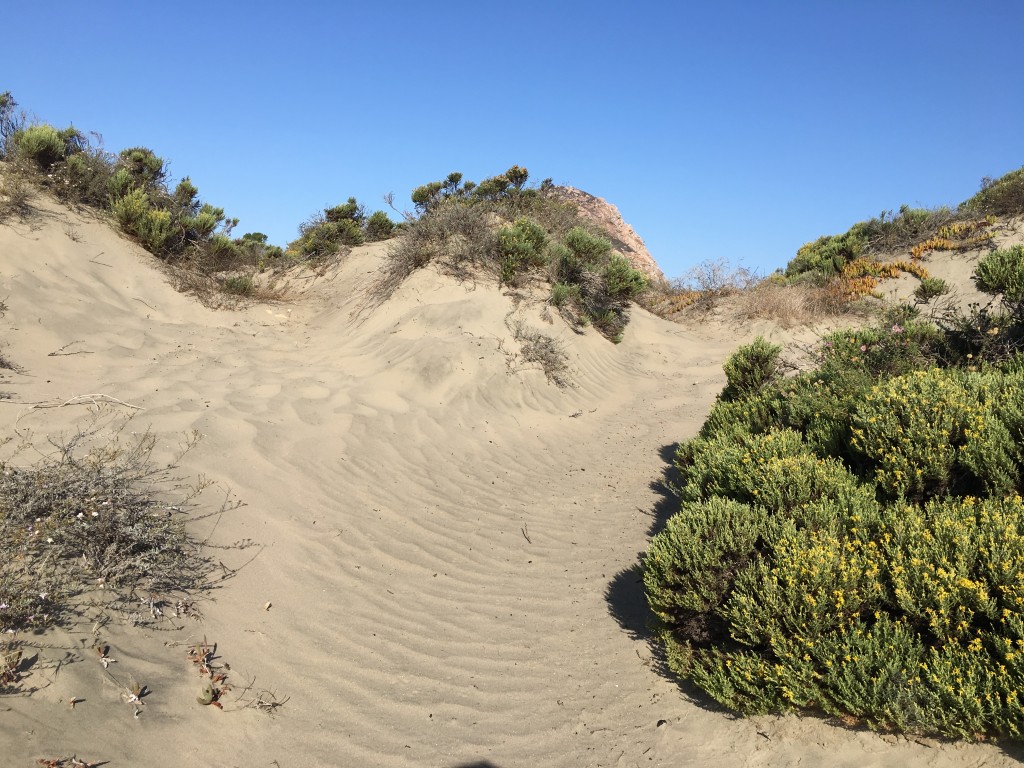 You'll also find beautiful shells, rocks, and the bones of birds and marine life. Please take as many photographs as you like, but make sure to give all wildlife the space it needs and leave all plants and other natural treasures where in place for the next dune-trekking adventurers to delight in.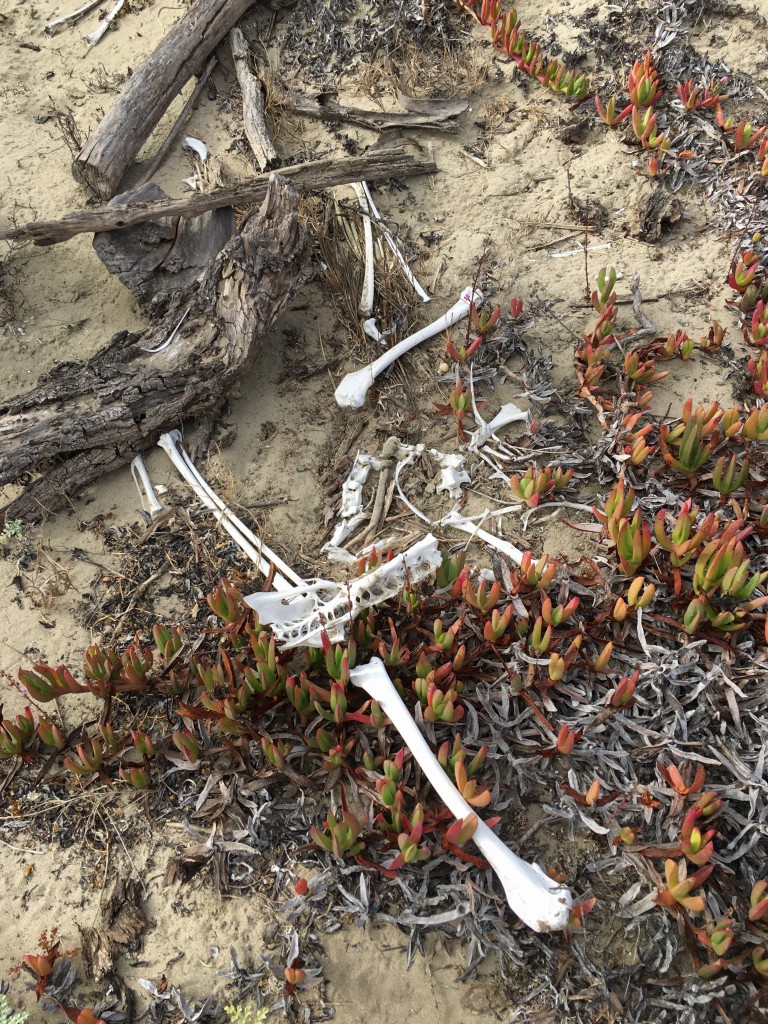 Morro Coast Audubon Society's East Sweet Springs
Easy, breezy, stroll
The Sweet Springs Nature Preserve, situated along the marshy edge of the bay in Los Osos, is a great place to visit. Come for an afternoon walk with unobstructed views of the bay and excellent bird watching. Visit at dusk, and you can see bats zip by overhead while you watch a colorful sunset from a bench along the pathway or on a viewing platform.
The preserve has been owned and managed by the Morro Coast Audubon Society since 1989. On November 12, Audubon held a grand opening for their just-finished East Sweet Springs expansion project. This section of the preserve offers new dirt trails, a beautiful boardwalk, and a large elevated viewing platform complete with a bird blind.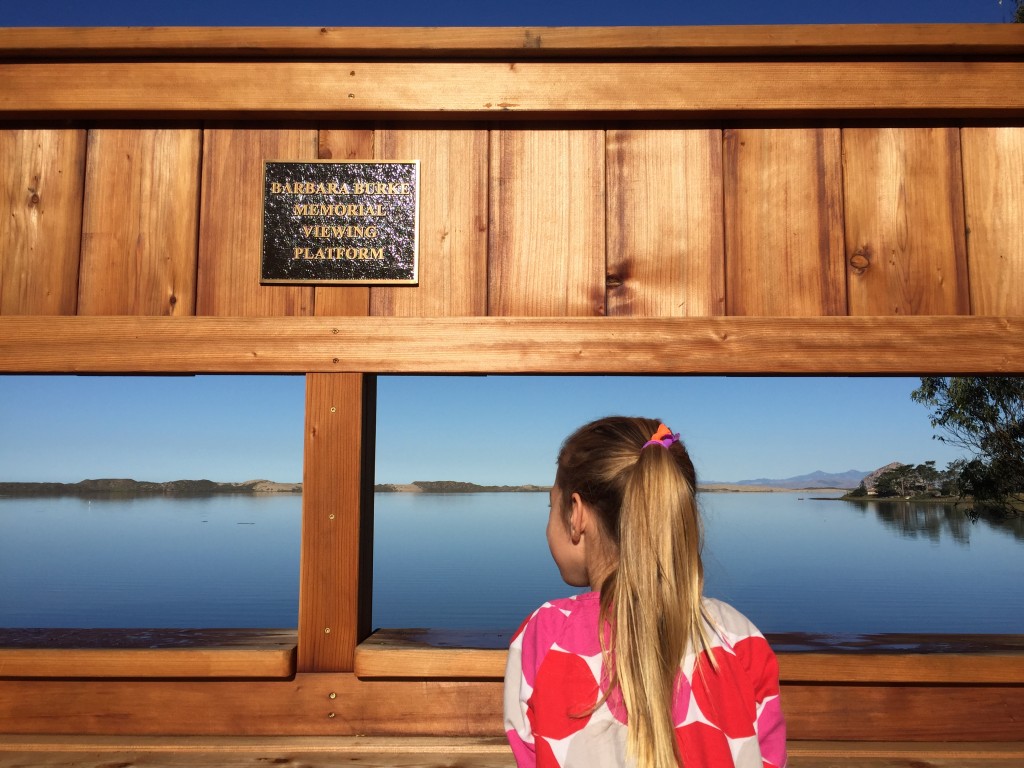 Consider photographing any birds you see and adding them to the Morro Bay National Estuary Program's Biodiversity project on iNaturalist.
Broderson Peak Lookout Trail in Morro Dunes Ecological Reserve
Sandy, dog-friendly, neighborhood climb
This 2.6 mile lollipop-loop starts at the end of Broderson Avenue in Los Osos. It brings you up over ancient sand dunes covered in sage and other vegetation, and ends at an overlook where you can catch your breath along with a panoramic view. On a clear day, you'll see Morro Bay and Morro Rock, the Elfin Forest, and Montaña de Oro's Hazard and Valencia Peaks.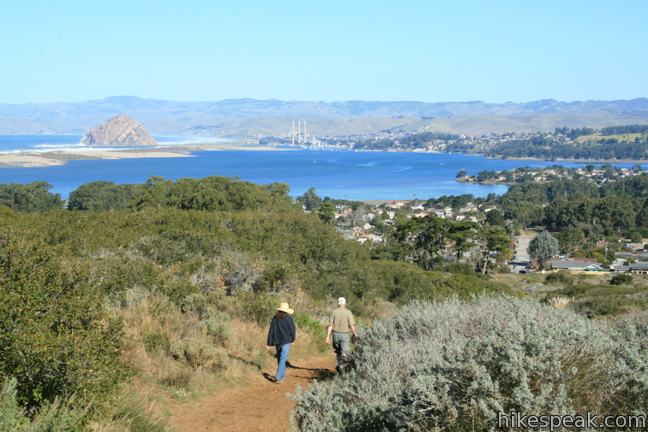 Dogs are welcome on this trail, so please make sure to bring your dog waste bags to pick up after your pet. If you happen to forget your bag, grab one from the dispenser at the head of the trail. (This dispenser is sponsored by the County of San Luis Obispo and stocked by Estuary Program Mutts for the Bay volunteers.)
---