You may have seen these folks taking flow measurements in SLO Creek or monitoring eelgrass in Morro Bay. Corpsmembers of the Watershed Stewards Program (WSP) work throughout California to improve watershed health and preserve fish habitat. WSP is a special program of the California Conservation Corps, in partnership with AmeriCorps. The Estuary Program had the chance to chat with WSP recruiter and Program Coordinator Jason Lopiccolo to learn more about the program and its impact on communities throughout California.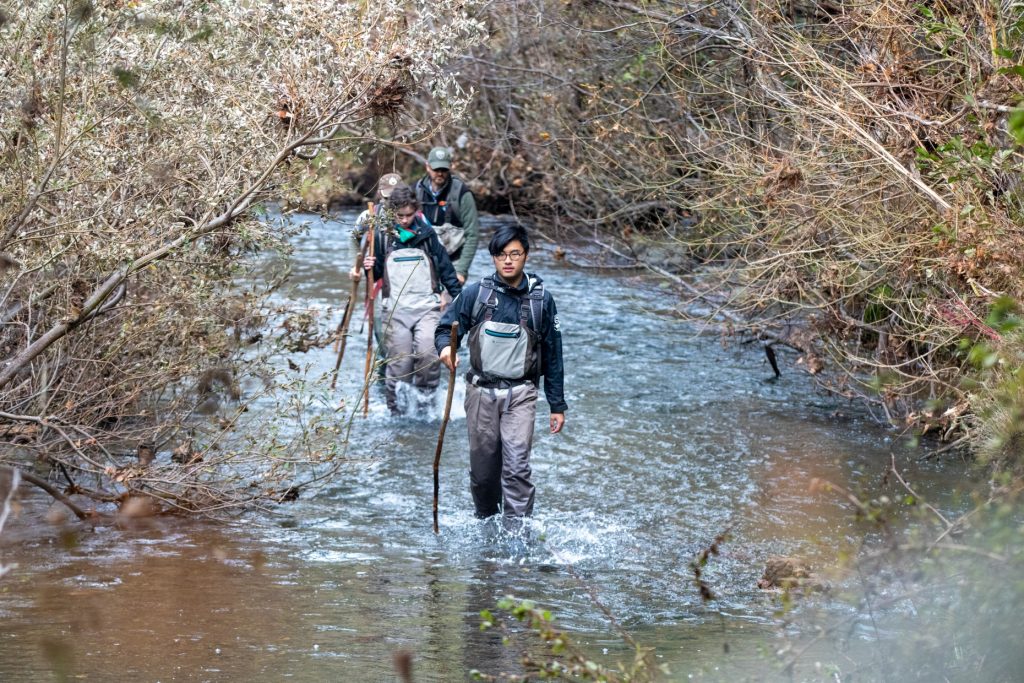 The Mission of WSP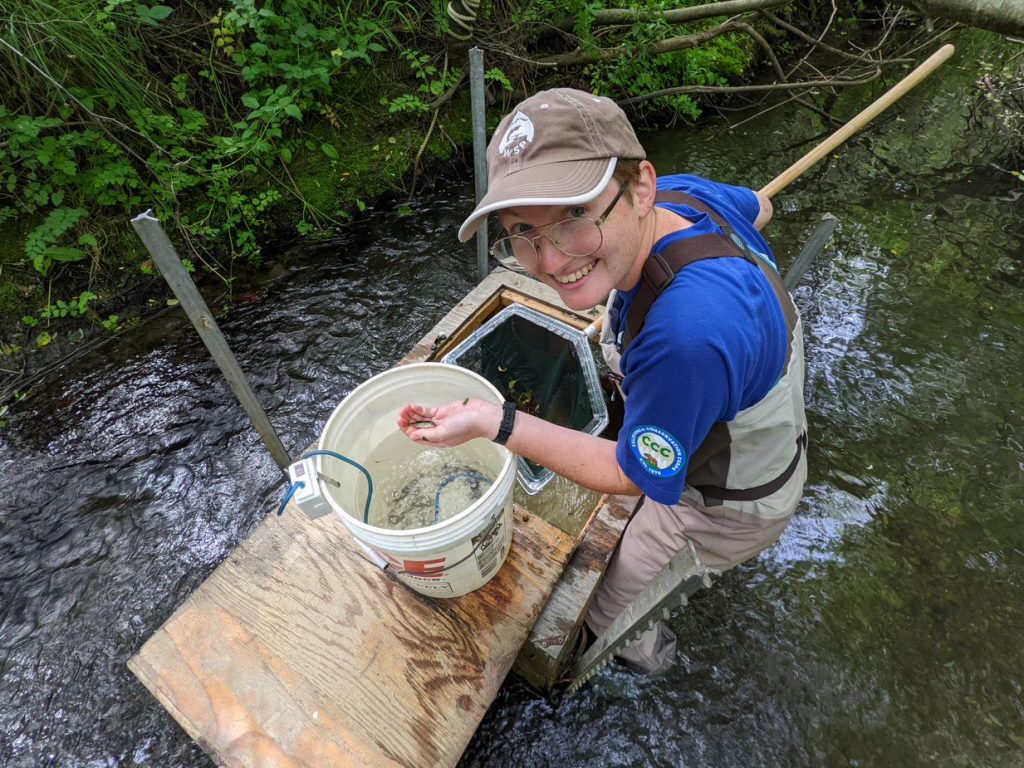 WSP is a professional development program for young scientists beginning their natural resource and environmental careers. Corpsmembers are between the ages of 18 and 32 and conduct service for 10.5 months, with monthly stipends. Since it was established in 1994, the Watershed Stewards Program has helped over 1,300 Corpsmembers get their start in watershed and fisheries science careers.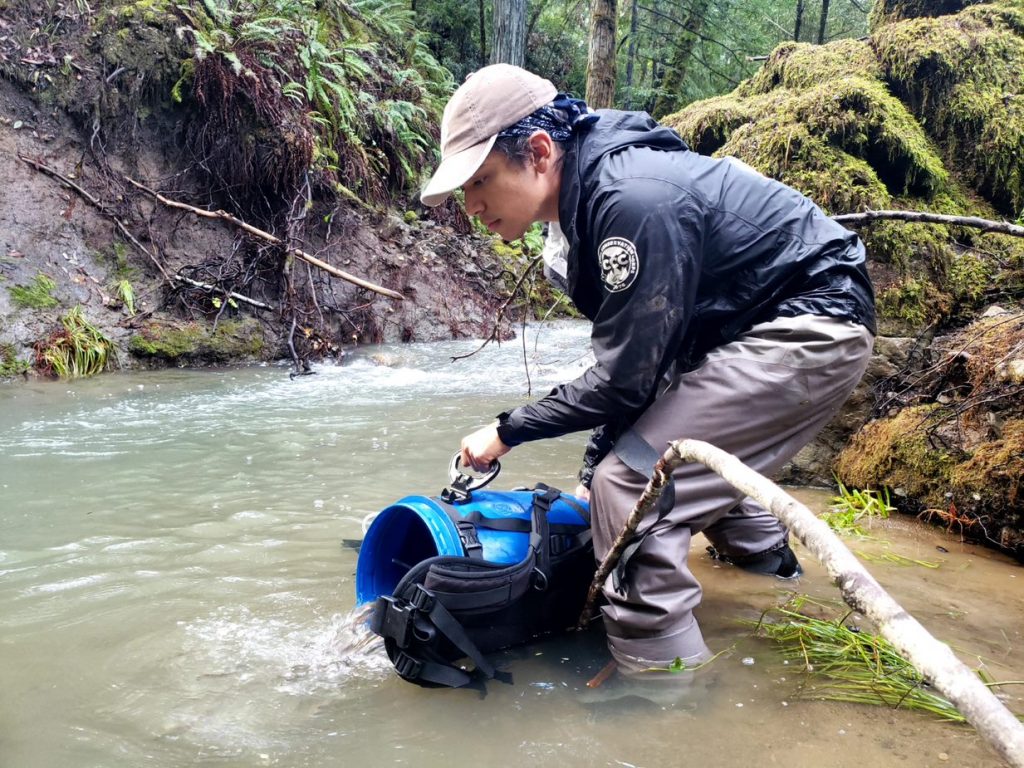 WSP offers Corpsmembers the opportunity to serve at various environmental organizations throughout California. Corpsmembers are matched up with a Placement Site where they have direct mentorship from scientists as they gain experience in watershed data collection and analysis, fisheries surveys, watershed restoration, and other scientific skills. The geographic range of Corpsmember Placement Sites spans as far north as Klamath and Yreka, and as far south as Topanga in the Santa Monica Mountains and Santa Barbara.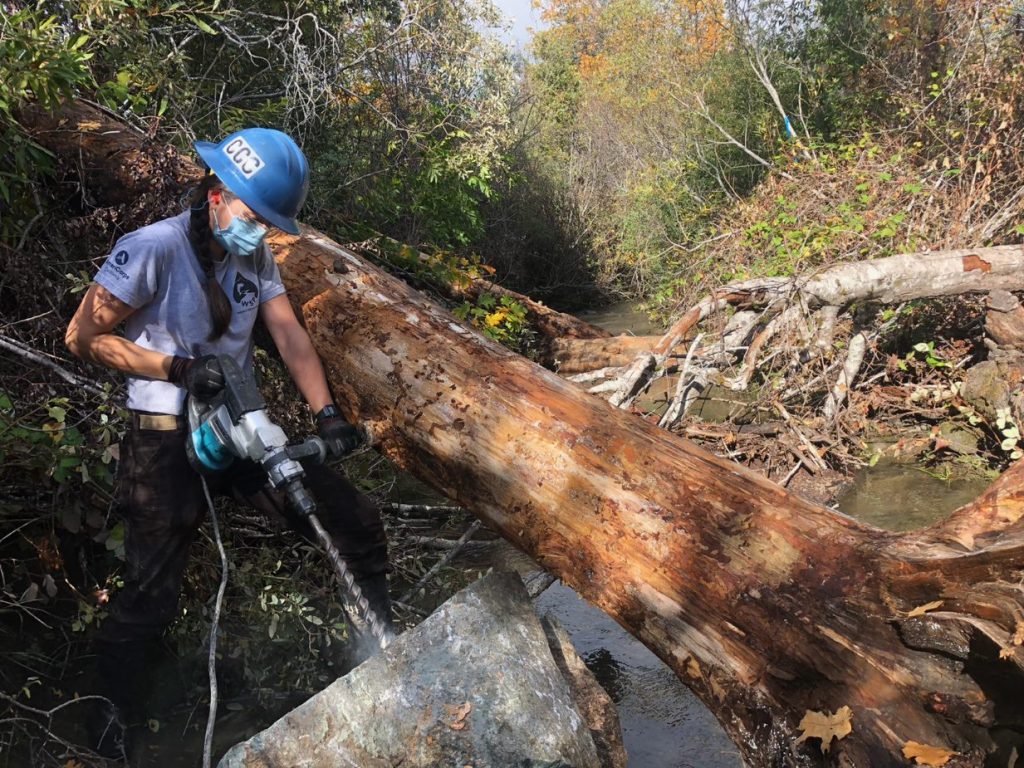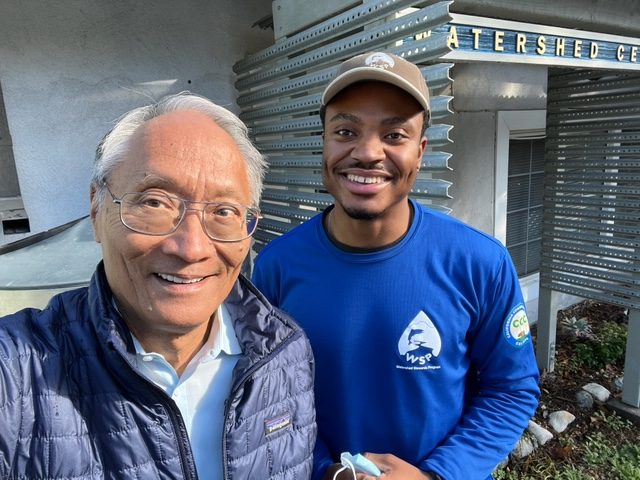 Sharing the science through community engagement
A big part of the WSP mission is to directly reach community members. All Corpsmembers teach watershed education curriculum in local schools, and each member is responsible for planning and organizing a restoration event for volunteers. Over the past 28 years, WSP has developed more than 1,900 volunteer events, engaged over 28,000 community volunteers, and conducted outreach to over 320,000 community members in California.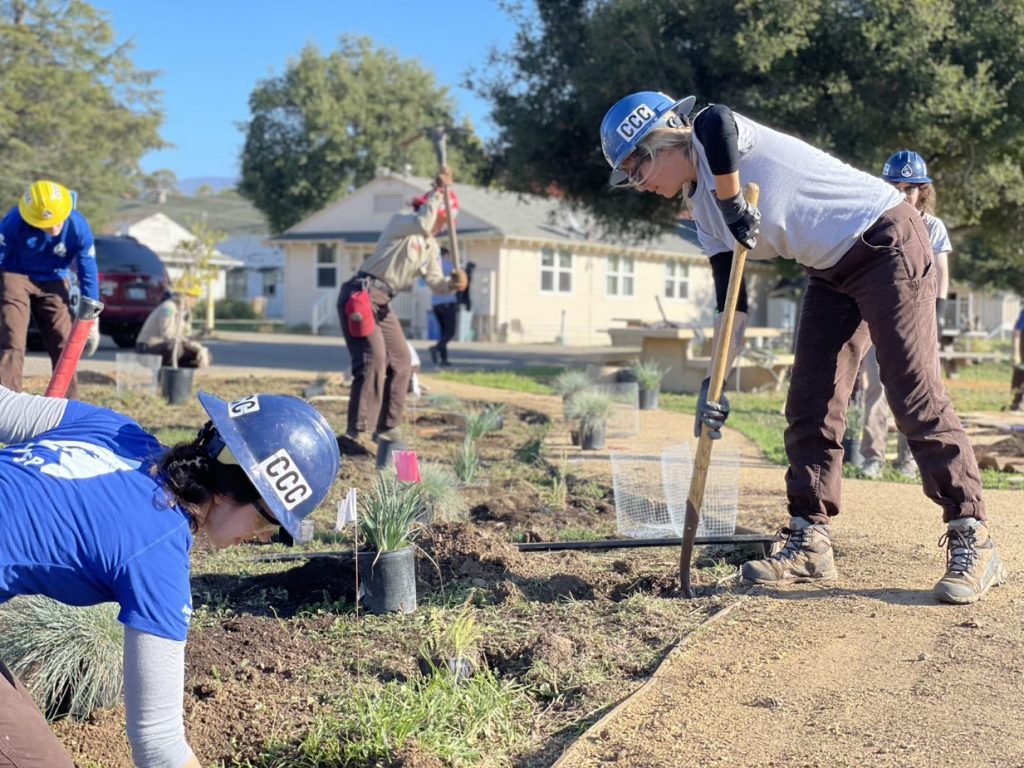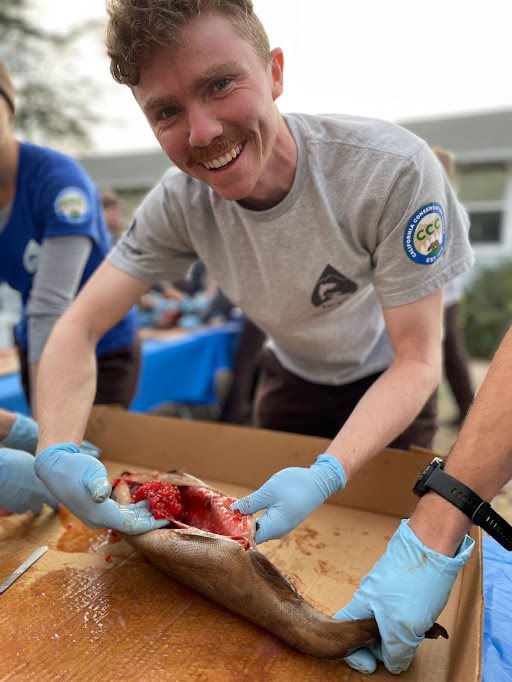 WSP in San Luis Obispo County
WSP came to the San Luis Obispo region in 2011 and has partnered with many agencies here over the last 11 years! The Estuary Program co-hosts the San Luis Obispo Steelhead Initiative Placement Site, along with Creek Lands Conservation, the California Conservation Corps, the City of San Luis Obispo, and historically with the California Department of Fish and Wildlife.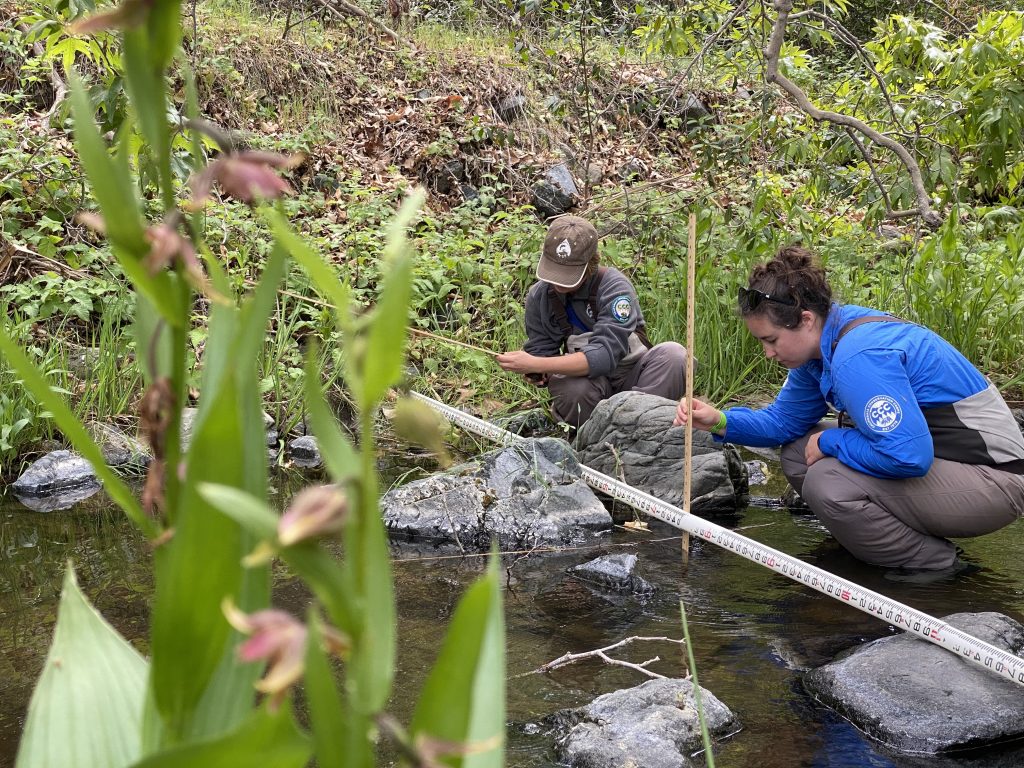 WSP Corpsmembers work in the Morro Bay watershed to collect valuable data about steelhead populations, conduct creek restoration, and interface with the community at outreach events.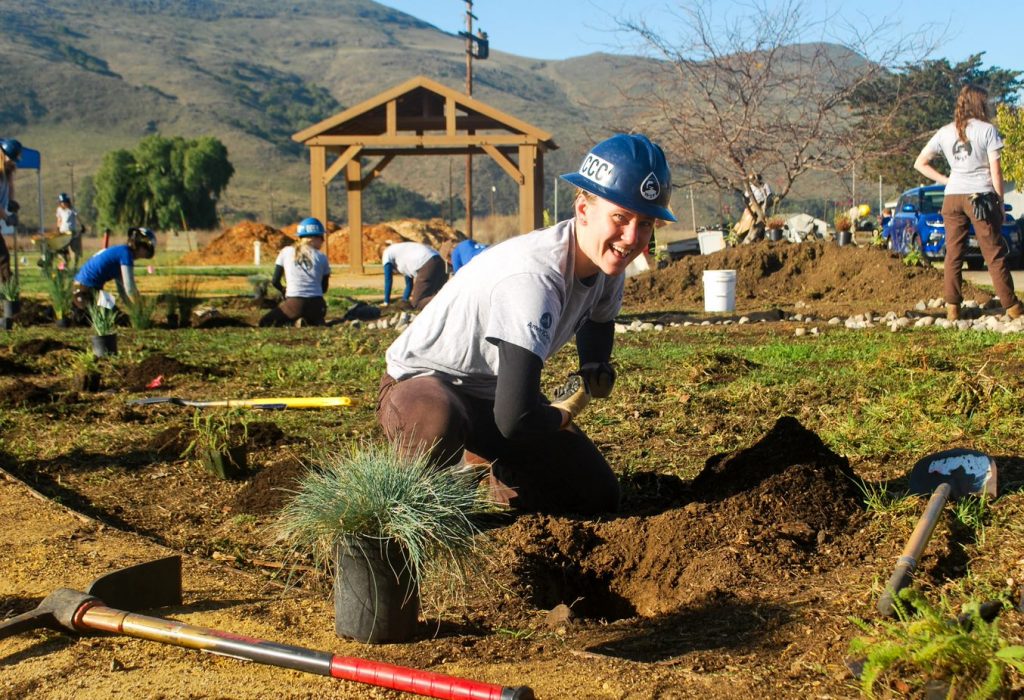 Opportunities in the Morro Bay and San Luis Obispo area
There are WSP opportunities in the SLO area. The SLO Steelhead initiative is seeking Corpsmembers to work on projects with several local organizations, including the Estuary Program, to help restore Steelhead populations. The California Department of Fish and Wildlife is seeking Corpsmembers to assist with fisheries work throughout the County. The program is also seeking Team Leaders, who provide support to other Corpsmembers and gain nonprofit management experience.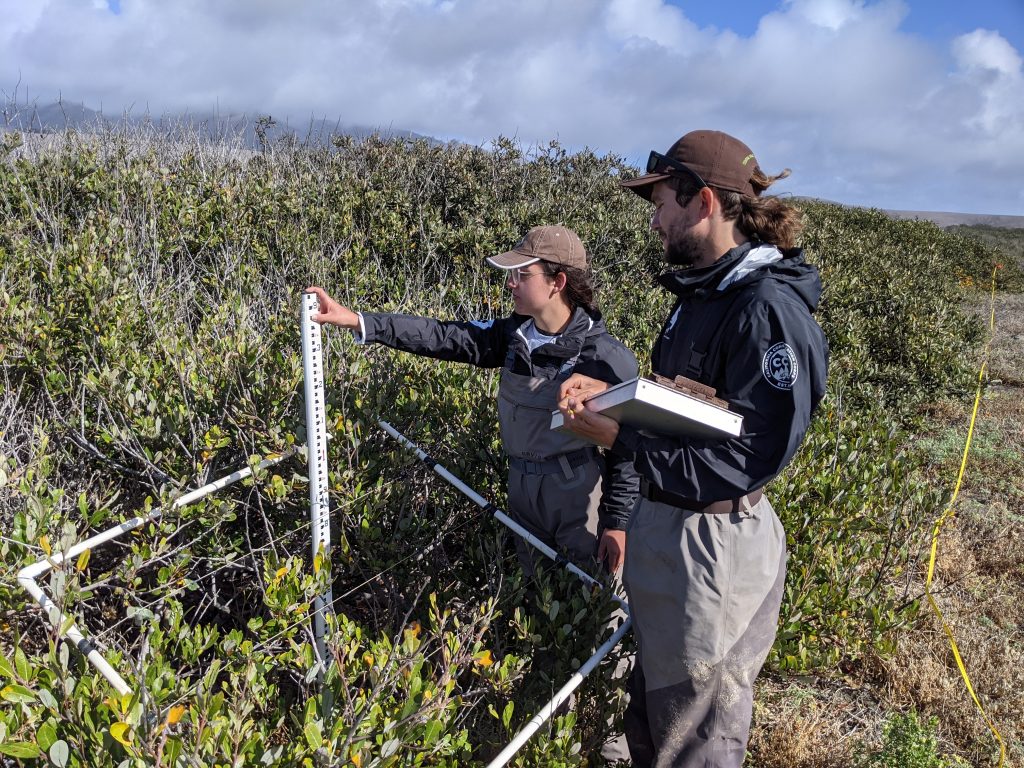 Join the Watershed Stewards Program!
Becoming a Corpsmember in WSP is an excellent opportunity to jump-start your career in the natural resources field. If you or someone you know could be a good fit, visit the Watershed Stewards Program website, including information about applying to the program. 
WSP expects to have forty Corpsmembers and four Team Leader positions throughout California for the next term that begins in October. Applications are due on August 31. For any additional questions, contact wsp.recruiter@ccc.ca.gov. 
---
Help us protect and restore the Morro Bay estuary!
Thank you for helping our beautiful, bountiful, and biodiverse bay.