In October 2021, Nick joined the Estuary Program team as a Monitoring Coordinator. We chatted with Nick about what led him to the Estuary Program, the projects he has been working on, and to learn a bit more about him!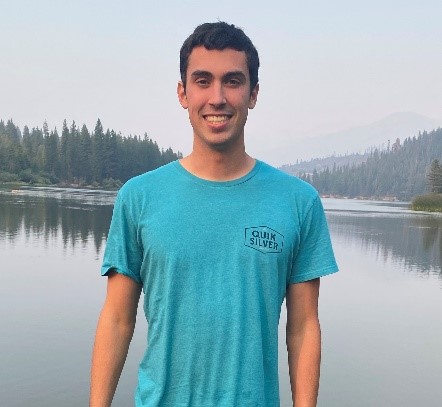 Nick's Projects at the Estuary Program
I've been working on coordinating volunteers for our bay monitoring efforts. I led the spring Bed Condition eelgrass monitoring, which we just finished. I help with water quality monitoring, bioassessment surveys, and other fieldwork in the creeks. I also conduct analysis and contribute to reports on bay health, creek health, eelgrass, and our triennial the State of the Bay report card.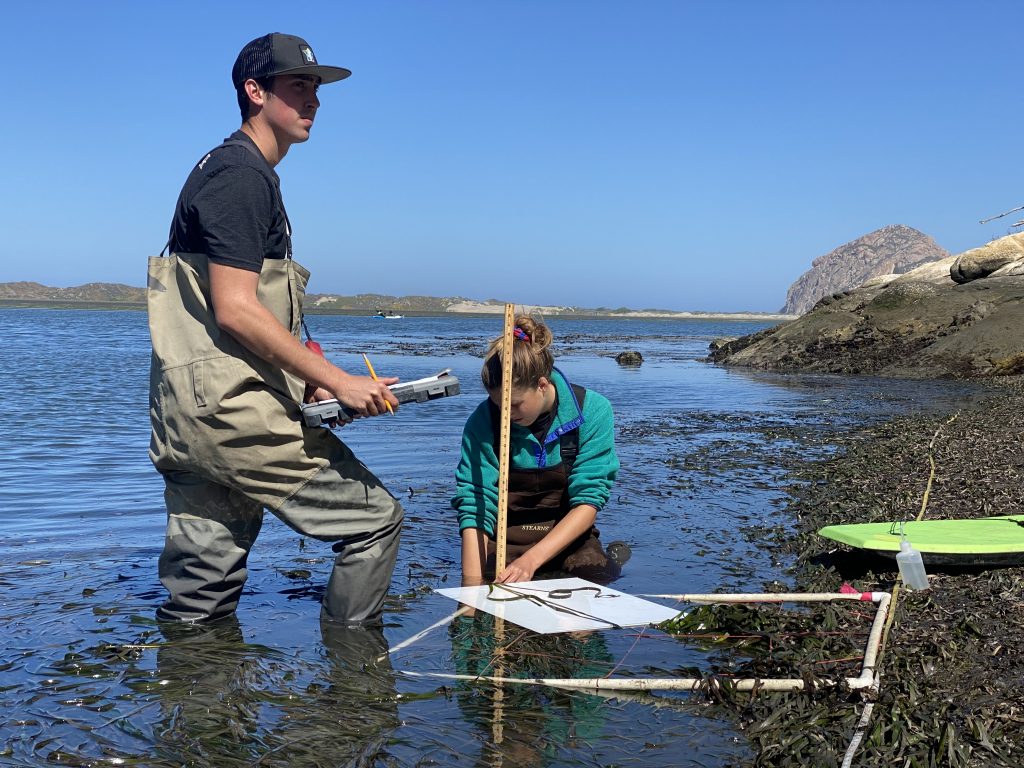 What led Nick to the Estuary Program
Going to Cal Poly SLO as a Marine Sciences major was the biggest factor that helped prepare me for this position. While at Cal Poly, I worked as a research assistant in two research labs: one studying phytoplankton and another focused on rockfish populations. At Poly I also minored in Statistics and Environmental Studies, which helped prepare me for analytical work and introduced me to the basics of environmental law and policy.
I am a San Luis Obispo County local, so I was already familiar with Morro Bay, but these research positions enhanced my appreciation and fascination for this area even more.
Past Research and Experience
Rockfish lab work and Marine Protected Areas
In the rockfish lab at Cal Poly, we collaborated with members of the local angler community to collect population data on commercial passenger fishing vessels via hook-and-line sampling. This project exposed me to a wide variety of perspectives regarding the regulations placed on the fishing community, while also highlighting the importance of Marine Protected Areas and the benefits they provide for our local fisheries.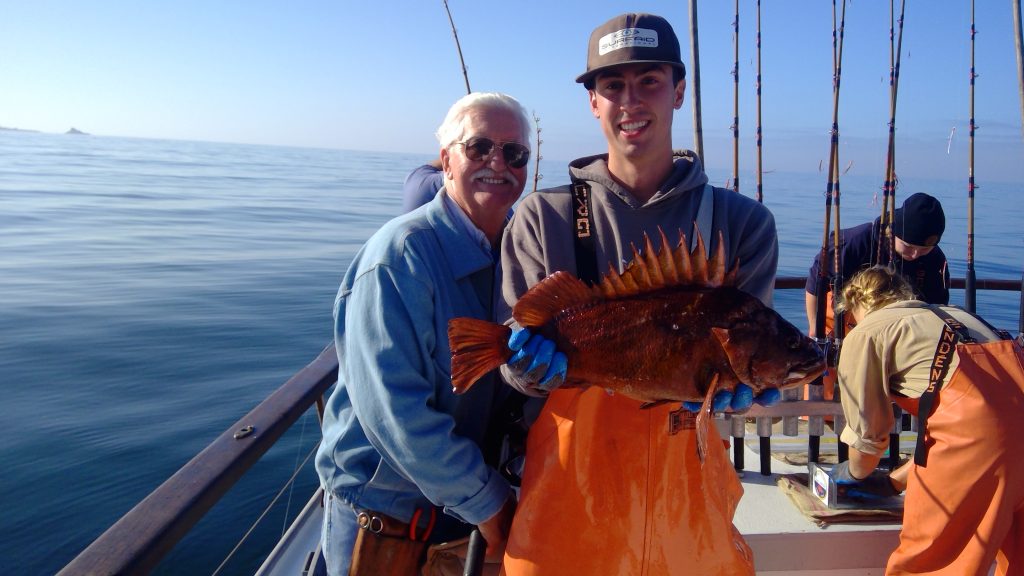 Working on phytoplankton research
In the phytoplankton lab, I worked on my senior project, which involved comparing the plankton communities in Morro Bay to those in San Luis Obispo Bay, where the Cal Poly Pier is located. While the preliminary results were used for my senior project, this effort is ongoing, and I still collect weekly phytoplankton samples here in Morro Bay for this Cal Poly research effort.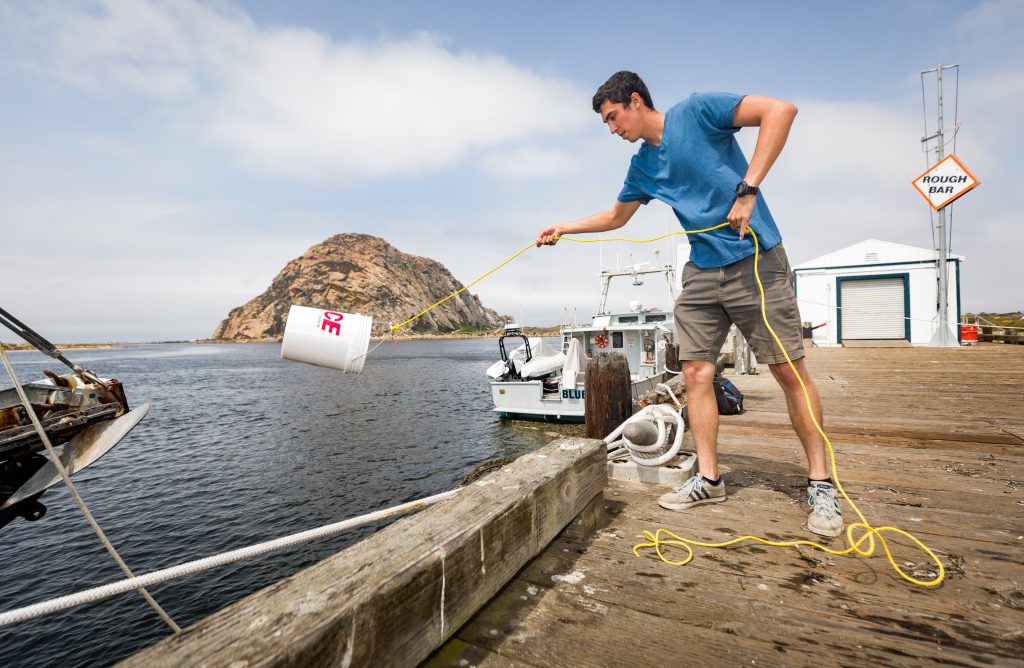 Nick's highlights working at the Estuary Program
Getting to use the analytical skills I learned in school has been a major highlight. I think this goes for many people, but I only use a fraction of what I learned in school during my day-to-day life, so it's always nice when things end up being useful down the road. I also really enjoy the work here at the Estuary Program, especially the fieldwork and teamwork aspect that comes with it. 
What Nick loves about Morro Bay
If I had to choose my favorite thing about Morro Bay, I'd have to go with the waterfront along the Embarcadero. There is so much going on along this small stretch of road, but I feel like it truly exemplifies the spirit of Morro Bay. There is a constant buzz of energy as boats come and go, rockfish and oysters are unloaded and distributed to restaurants, and local adventurers kayak and paddleboard across the bay to the Sandspit. Even though everyone is going about their own tasks, they are all connected in their appreciation of the estuary, and are showing it in their own ways.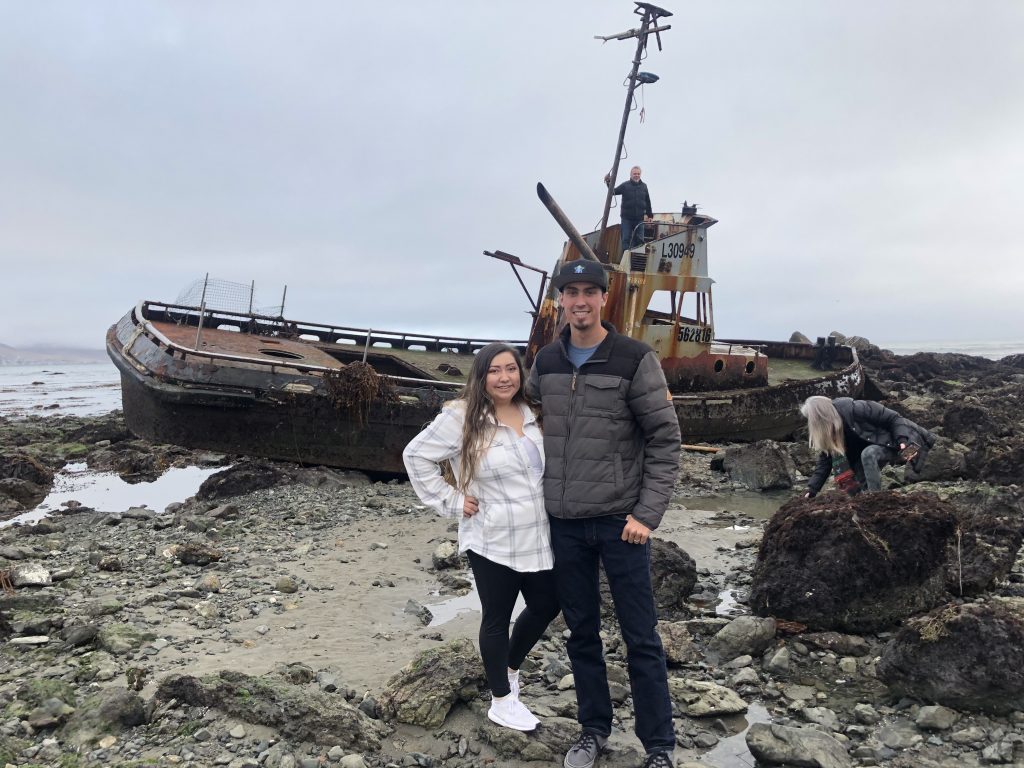 Nick's hobbies
Hands down, my favorite hobby is surfing. I also enjoy trail running and mountain biking. I recently married in November and am living in Arroyo Grande with my wife, Alyssa. Long term, I would like to get a Master's degree, but I don't have many plans beyond that at the moment! 
---
Subscribe to our weekly blog to have posts like this delivered to your inbox each week.  
Help us protect and restore the Morro Bay estuary! 
Thank you for helping our beautiful, bountiful, biodiverse bay.