The Estuary Program works to protect and restore Morro Bay for people and wildlife. Protecting water quality is central to this mission. Small everyday actions by those who live, work, and play here can make a big difference in safeguarding this area that we love. If you've ever wondered how you could help, look no further than your four-legged canine friends.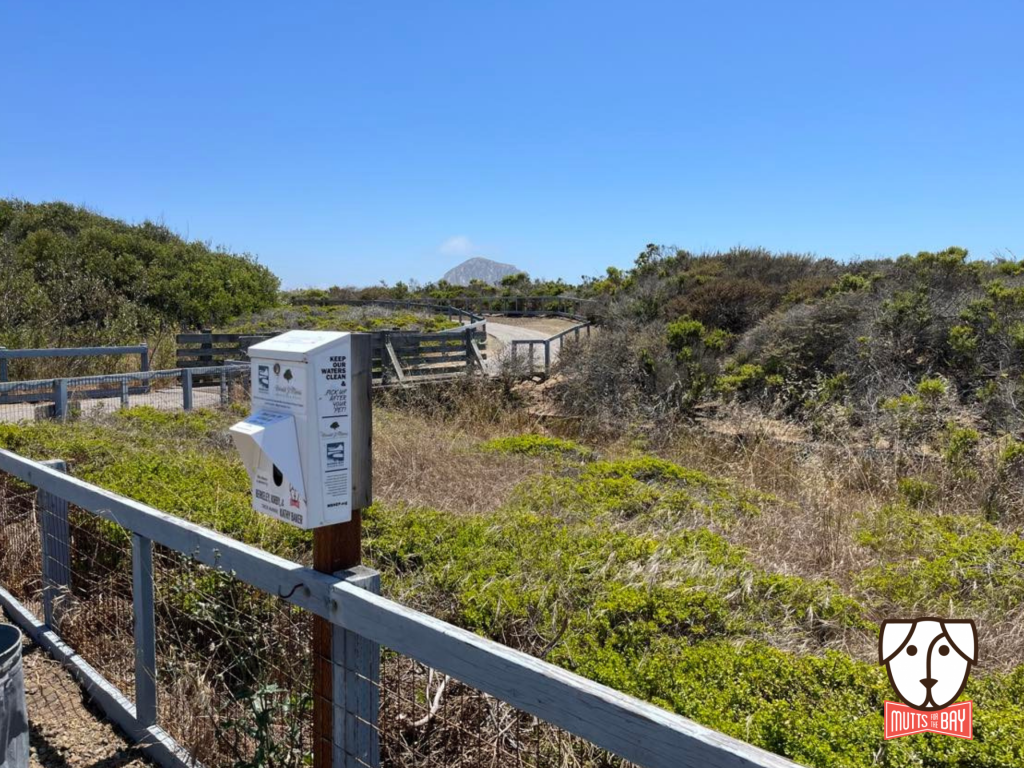 The scoop on dog poop
There are an estimated 5,500 dogs that live in Morro Bay and Los Osos. Those dogs produce approximately 19,000 pounds of dog poop every week. When this waste is left on the ground, it can take up to one year to break down and produces nearly twice as much bacteria as human waste. This bacteria can wash into the bay, which negatively impacts water quality.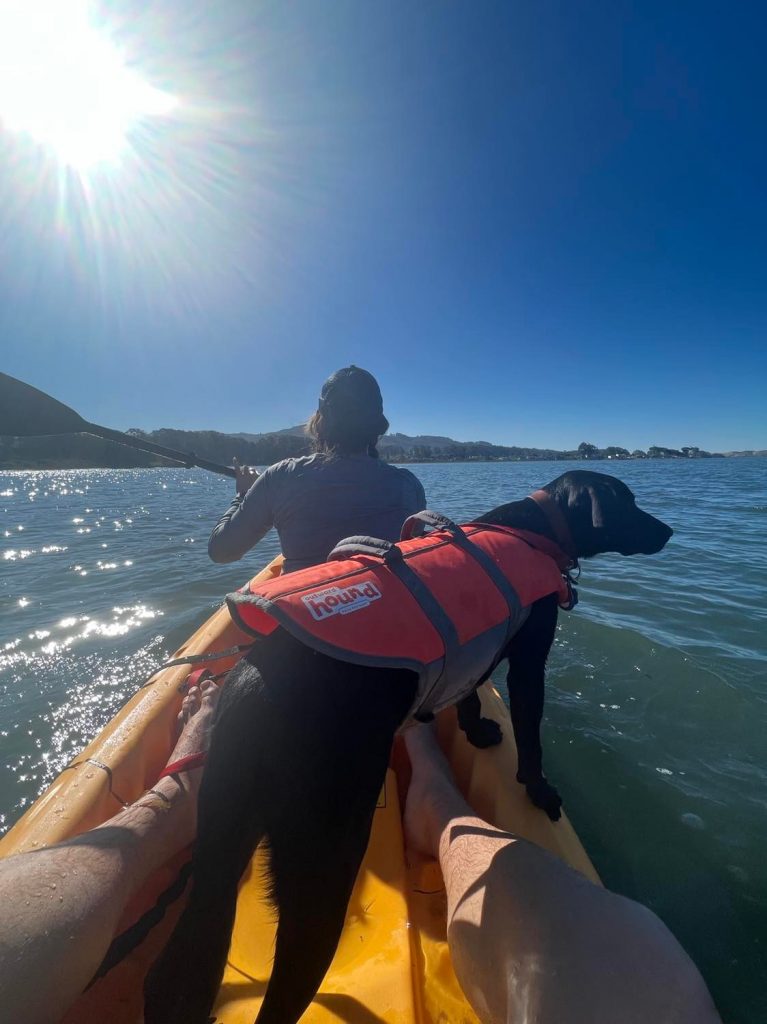 The Mutts for the Bay Program
You may have seen Mutts for the Bay dog waste bag dispensers scattered throughout Morro Bay and Los Osos. We have 34 dispensers that we maintain and stock every week with the help of dedicated volunteers. You can find dispensers on the Embarcadero, in Morro Bay parks, at the Del Mar dog park, and at various trails.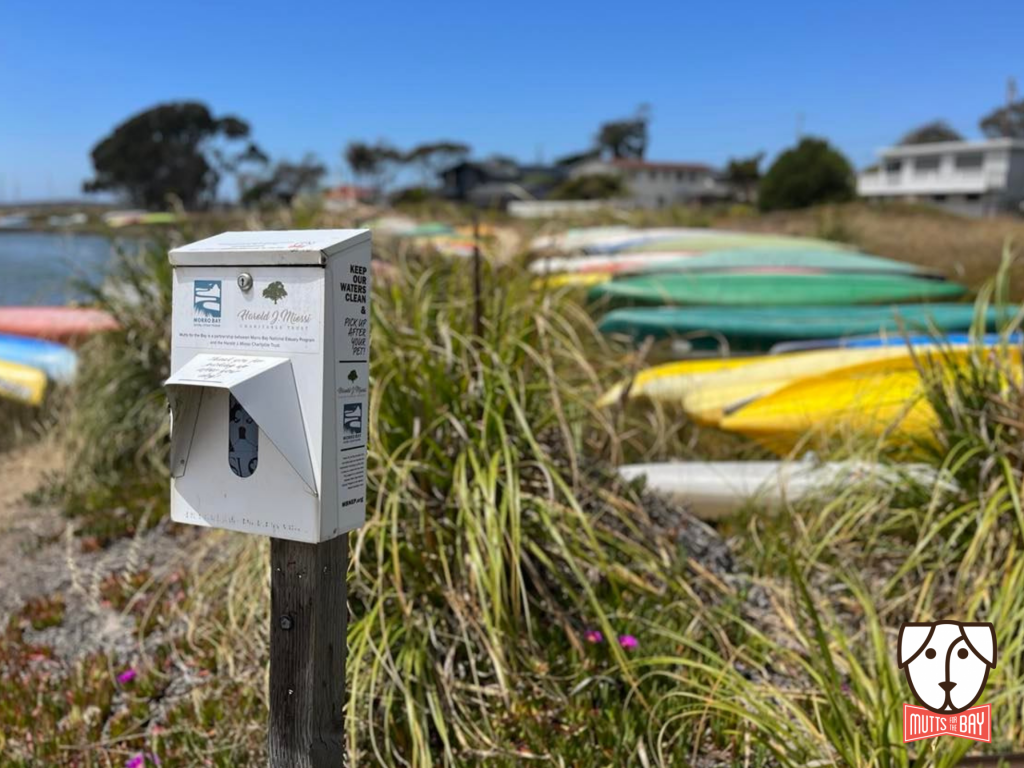 Connecting with the community
The Mutts for the Bay Program strives to make it easy for you to pick up after your dog and to be a good steward of our community and environment. The communities of Morro Bay and Los Osos have always been an integral part of this program, whether through volunteering to stock dispensers or providing financial support for dispensers and bags.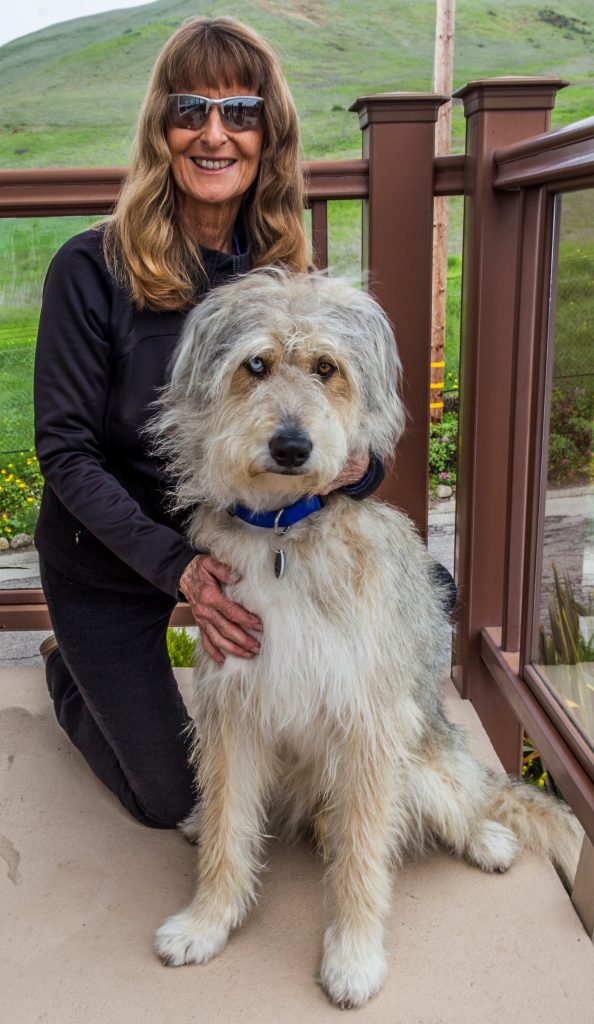 Diane, one of our longest-standing volunteers, has been giving her time to the program since 2000 before it was a part of the Estuary Program. She says, "Dogs have always been a big part of my life. A long time ago I moved to Morro Bay and wanted to be a part of the community that was always my dream place to live. I wanted to volunteer for these dispensers to help the community and environment. I was just so thankful to live here. It has been my passion ever since." 
An expanding network of dispensers
You can use this map to locate dispensers near your favorite walks and hikes. We've installed four new dispensers in the last few years, with more planned in the years to come!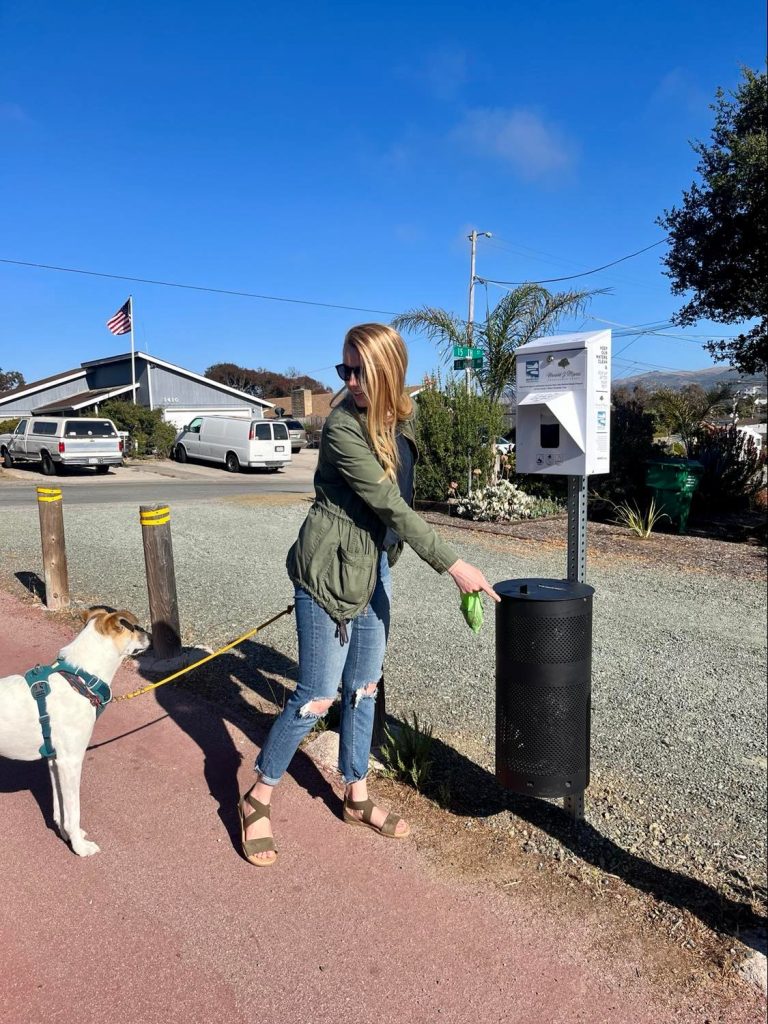 What you can do
Pick up after your dog every time! Even if it is in your yard, it is important to pick up the waste before the bacteria can get into our waterways and eventually into the bay. So next time you pass one of our dispensers on your walk, grab a bag, pick up after your dog, and bring it home to dispose of in the trash.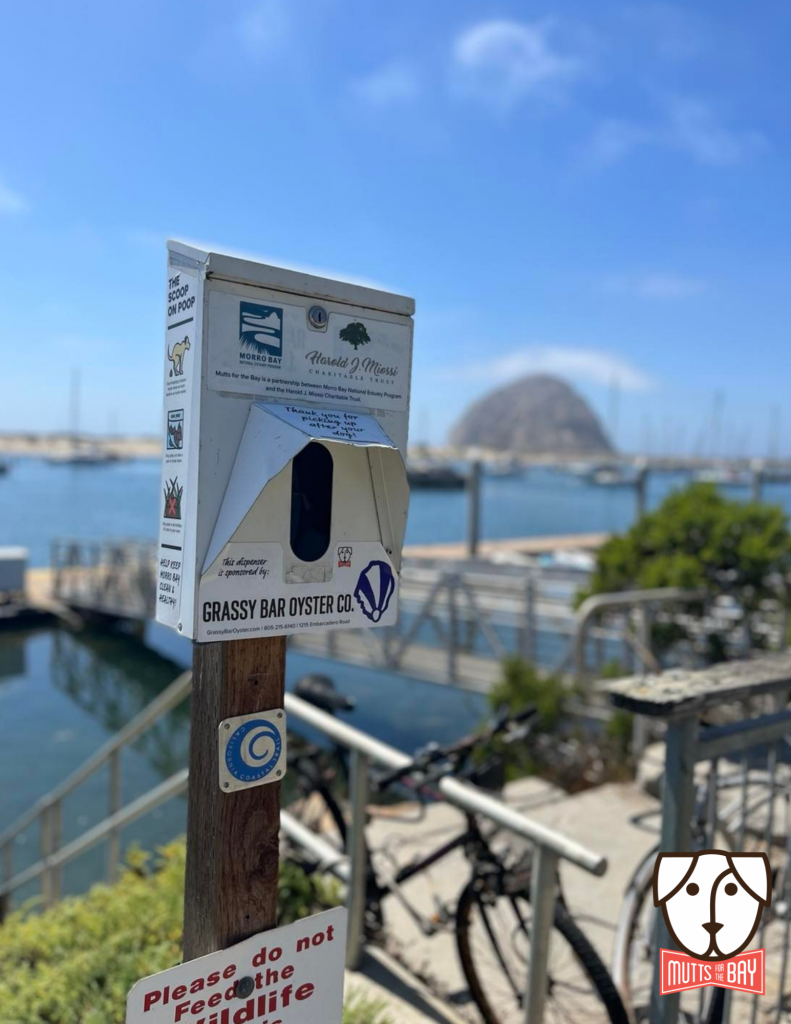 If you're interested in sponsoring a dispenser, complete this form and we will contact you when we have dispensers open for sponsorship. You can also support the program by donating to the Estuary Program and adding "Mutts for the Bay" in the notes.  
---
Thank you to the Harold J. Miossi Charitable Trust
This program is supported in part by grants from the Harold J. Miossi Charitable Trust. Since 2019, we have received $49,256 in funding from the Miossi Trust for the Mutts for the Bay Program. The Miossi Trust has also pledged an additional three years of donations in the amount of $51,924, for a cumulative total of $101,180. The Trust has funded the purchase of dispensers and bags as well as an expansion of education and outreach efforts on the importance of picking up after your dog to protect water quality.
We are grateful for the generous support of the Miossi Trust and community members as well as our dedicated volunteers. The program would not be possible without your hard work and generosity.
---
Help us protect and restore the Morro Bay estuary! 
Thank you for helping our beautiful, bountiful, biodiverse bay!