We recently introduced you to the Watershed Stewards Program (WSP) and their work in our watershed and throughout California. As the current WSP Corpsmembers are finishing their year of service this month, the Estuary Program talked to the San Luis Obispo Steelhead Initiative (SLO Steelhead Initiative) Corpsmembers Hannah and Raine, who have been working with us for the past year.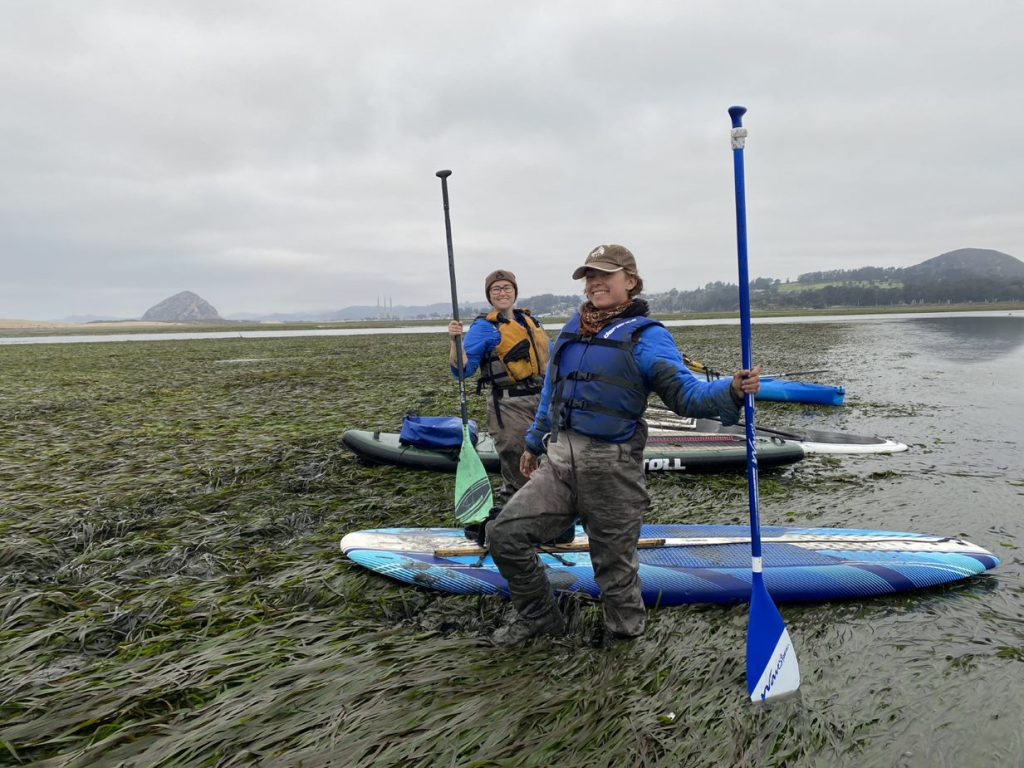 The San Luis Obispo Steelhead Initiative
For the 2021 to 2022 term, the SLO Steelhead Initiative was a collaboration of the Estuary Program, the City of San Luis Obispo, Creek Lands Conservation, the California Conservation Corps (CCC), and the California Department of Fish and Wildlife (CDFW). The SLO Steelhead Initiative was formed to pool resources between local organizations to bring WSP members to the area to monitor and restore habitat for steelhead and other aquatic life in San Luis Obispo County.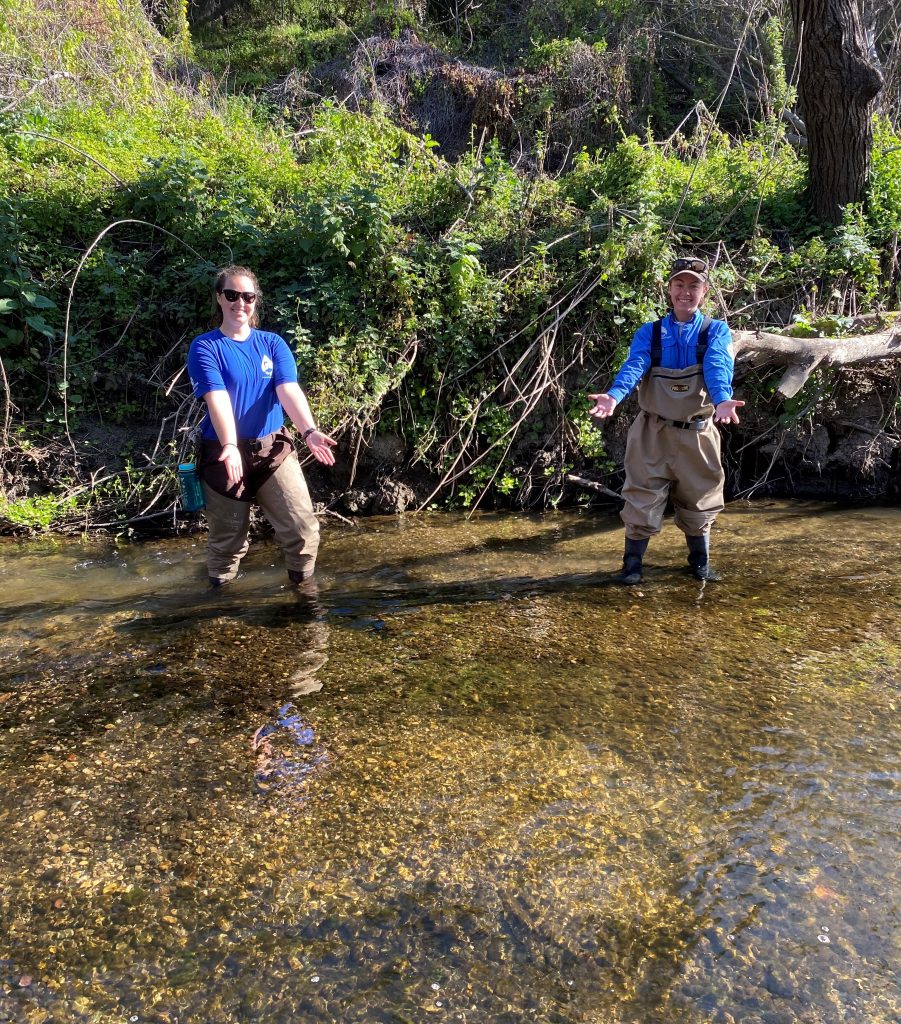 Our Corpsmembers
Meet Hannah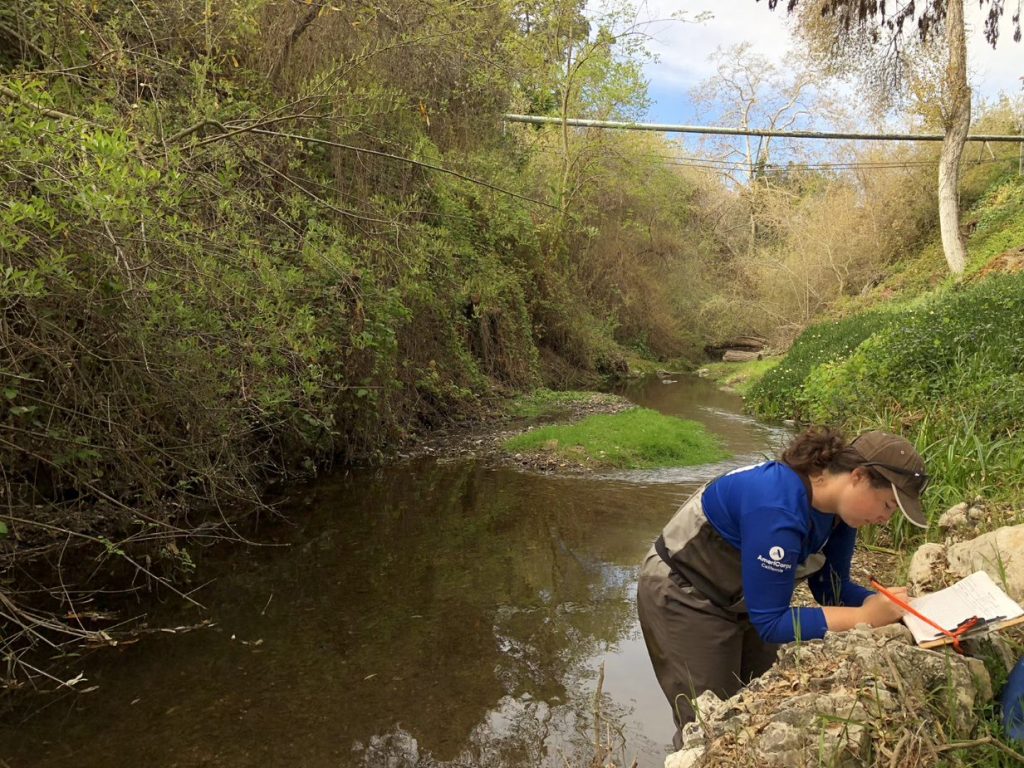 Hannah came to SLO to study biology and ecology at Cal Poly. She worked on projects with CDFW related to abalone and marine invertebrate fisheries on the California Coast. A desire to learn more about freshwater fisheries and the interaction of freshwater and saltwater ecosystems led Hannah to join WSP.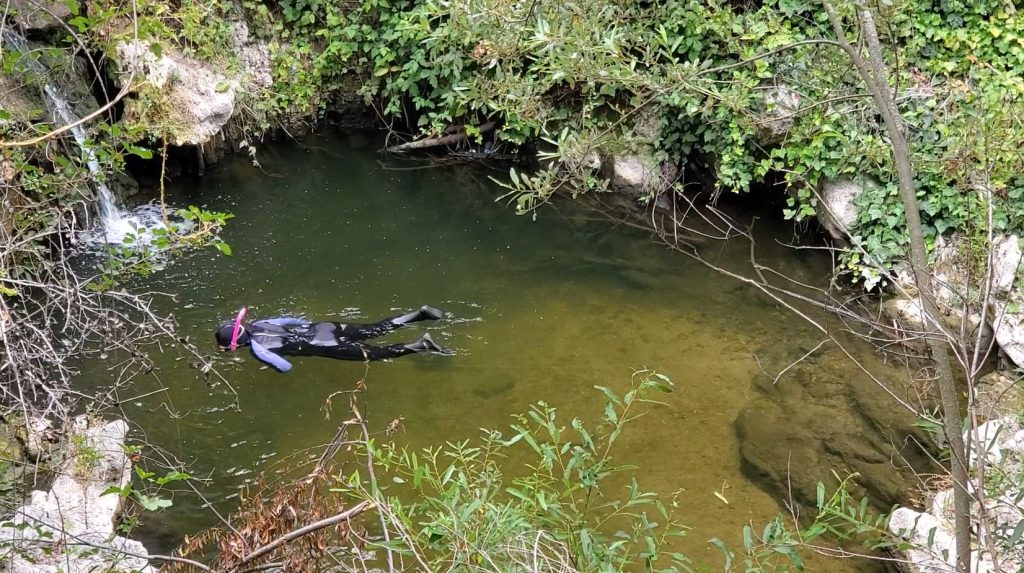 As Hannah reflected on the year of service, she said, "I have really enjoyed the fieldwork and teaching opportunities. Gathering eelgrass data has been especially memorable because I was a volunteer with Sea Otter Savvy during college and learned how important eelgrass is to the Morro Bay estuary. It felt great to give back to the estuary. I loved conducting spawner surveys in Arroyo Grande Creek. Steelhead and rainbow trout are so important to these creek systems and seeing evidence of their presence during a drought was special. I was surprised by how much joy I found in the teaching opportunities available to me at WSP. Interacting with the next generation has been very rewarding. There are so many young people who care for the environment, and their passion and curiosity are infectious!"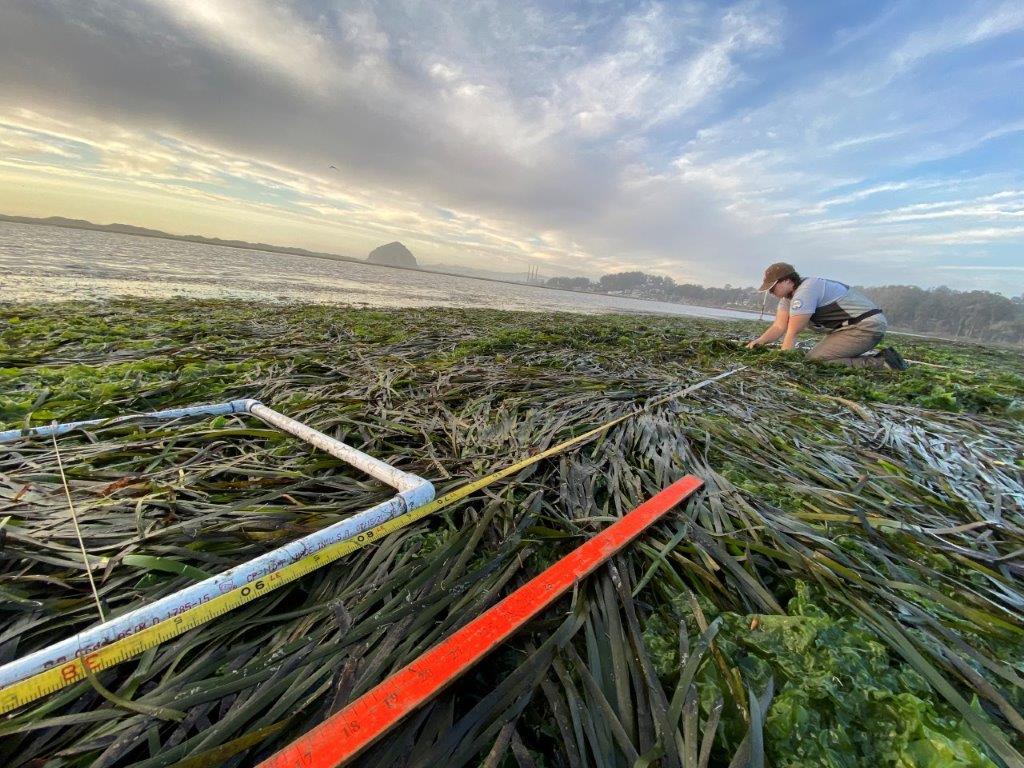 Hannah's next big adventure involves moving to Seattle to pursue fisheries opportunities and attend graduate school.  
Meet Raine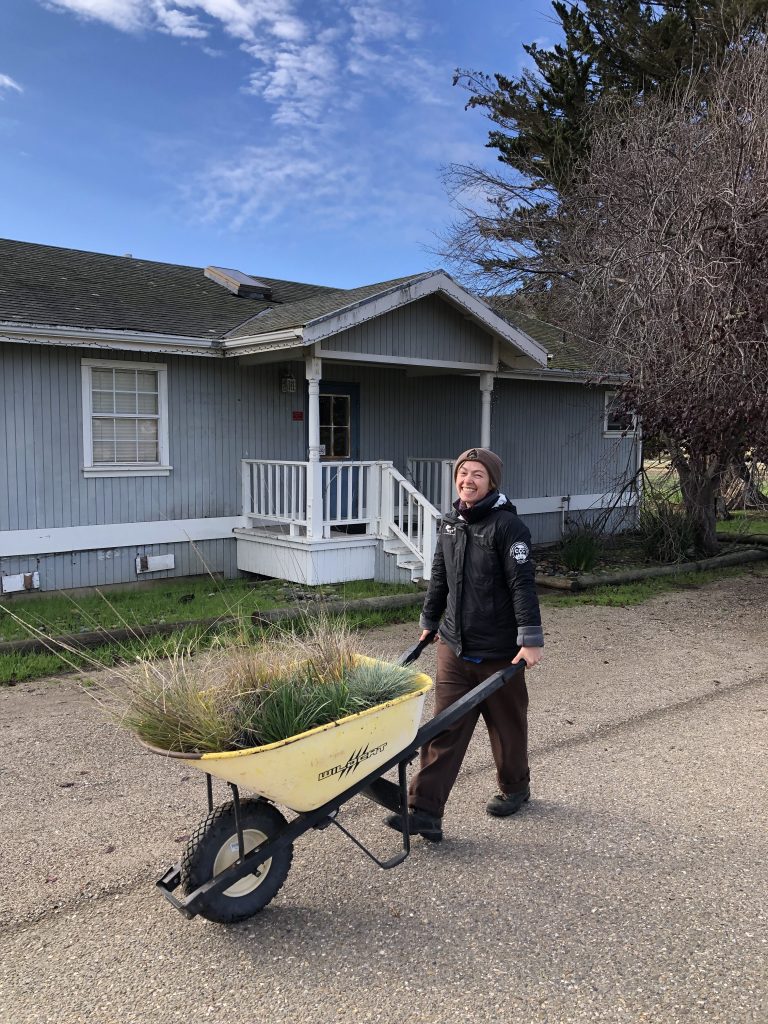 Raine grew up by the old-growth oak trees of Atascadero. The SLO County local joined the CCC in 2019 at the Los Padres center. Work on the Chorro Creek Ecological Reserve (CCER) Floodplain Restoration project inspired Raine to join the Los Padres Fisheries program at the CCC and to eventually join WSP. Raine said, "I hadn't received strong environmental education growing up, and I didn't have any particular interest in science or fisheries" until their work with the CCC and WSP.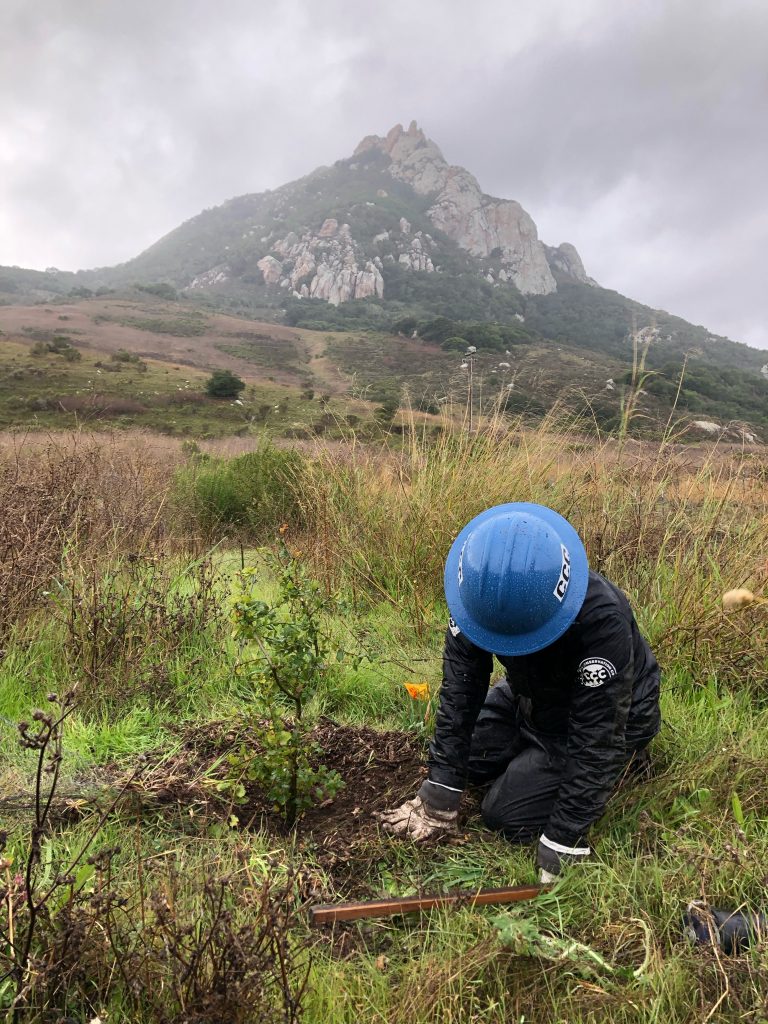 Raine shares that "a highlight of my service with WSP has been getting to help the Estuary Program with fieldwork. Despite growing up just 20 minutes from Morro Bay, I rarely got to visit the coast as a young person. When we helped the Estuary Program with eelgrass monitoring in the estuary, I got to use a paddleboard and a kayak for the first time in my life."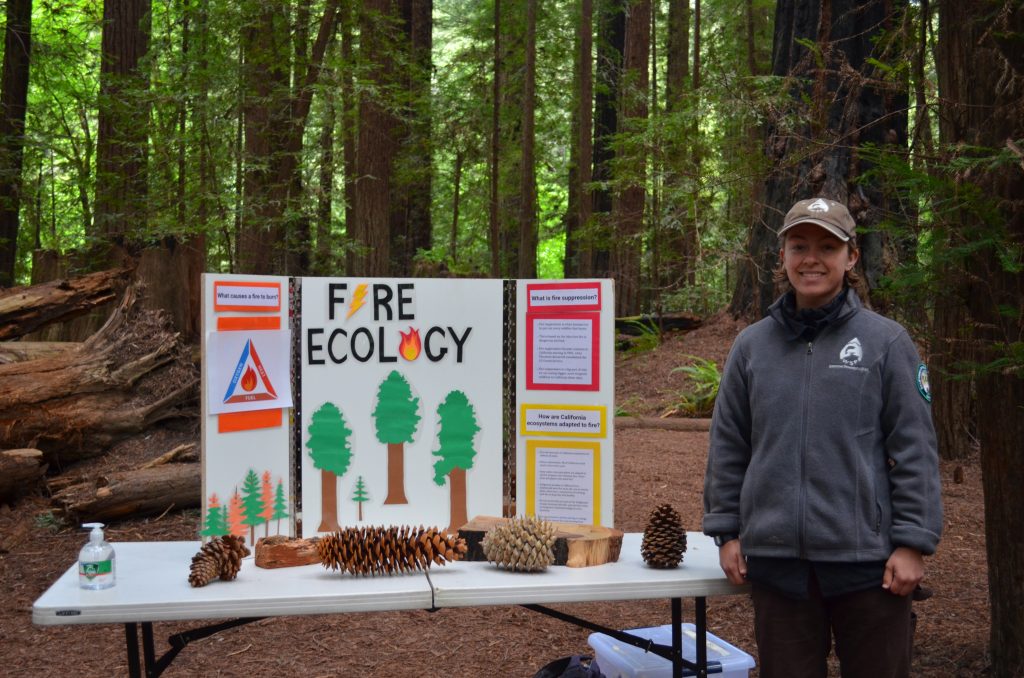 Looking back on the year and what's ahead for them, Raine said, "My term of service with WSP has given me so many new experiences that I might never have had otherwise. I learned that I love working with young people and after WSP I'd like to pursue work that involves environmental education, gardening, and watershed restoration." 
The future of WSP in San Luis Obispo County
The search is on for the WSP Corpsmembers for the 2022 to 2023 service year! The selection process is wrapping up, and the term will start in October with training for the new Corpsmembers. The SLO Steelhead Initiative is expecting to have two Corpsmembers support our monitoring and restoration efforts in the upcoming year, and CDFW is expecting two Corpsmembers to support their fisheries work throughout the county. 
---
Help us protect and restore the Morro Bay estuary! 
Thank you for helping our beautiful, bountiful, biodiverse bay!