Morro Bay National Estuary Program Staff and volunteers have been busy on the ground verifying locations of California seablite (Suaeda californica) based on past surveys and maps. If you've visited Morro Bay and walked the length of the Embarcadero, you've probably brushed up against this rare plant.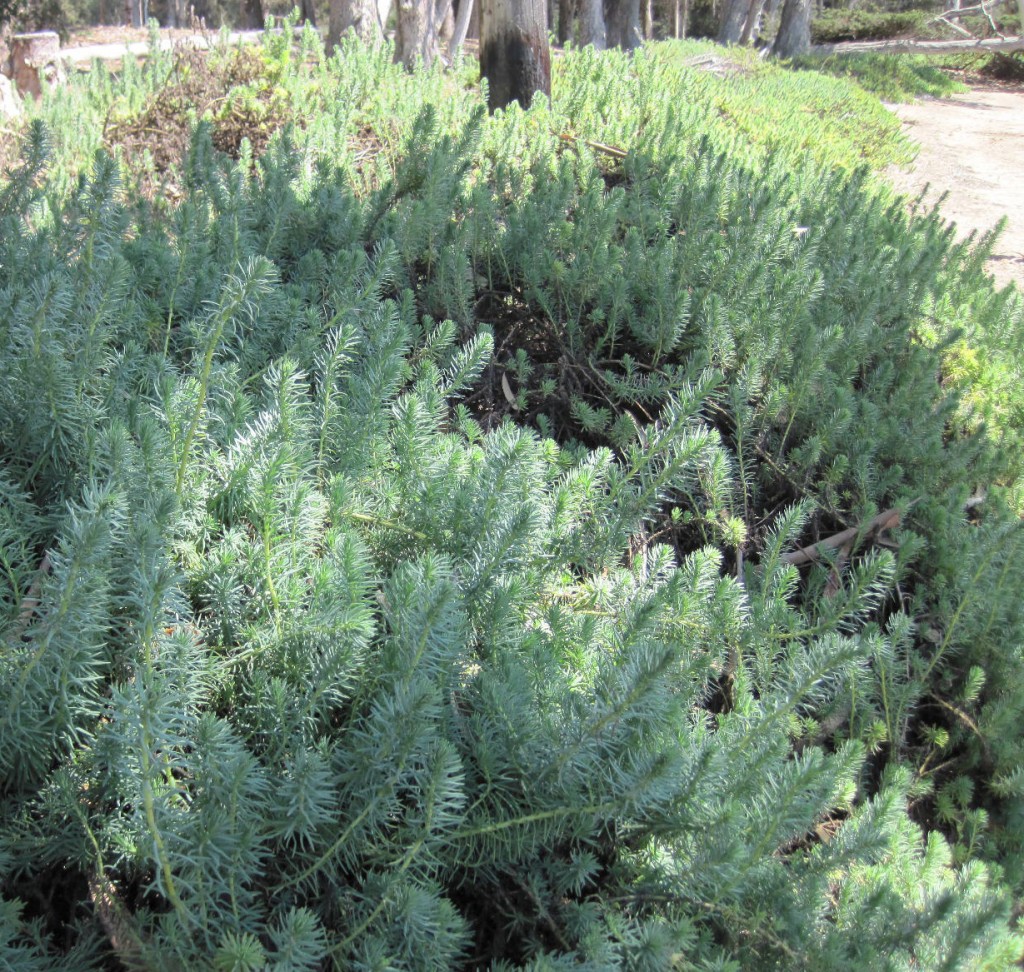 California seablite is federally protected as an endangered species. It prefers to grow in some of the intertidal zone habitat that we have in Morro Bay. (Intertidal zones are under water at high tide and above water at low tide.) Eelgrass also used to occupy much of the intertidal area within the bay. Researchers from San Francisco State University have been studying the interaction between eelgrass wrack, the disconnected and floating pieces of eelgrass that wash ashore and dry out, and California seablite. Eelgrass wrack may provide California seablite with the nutrients it needs to thrive.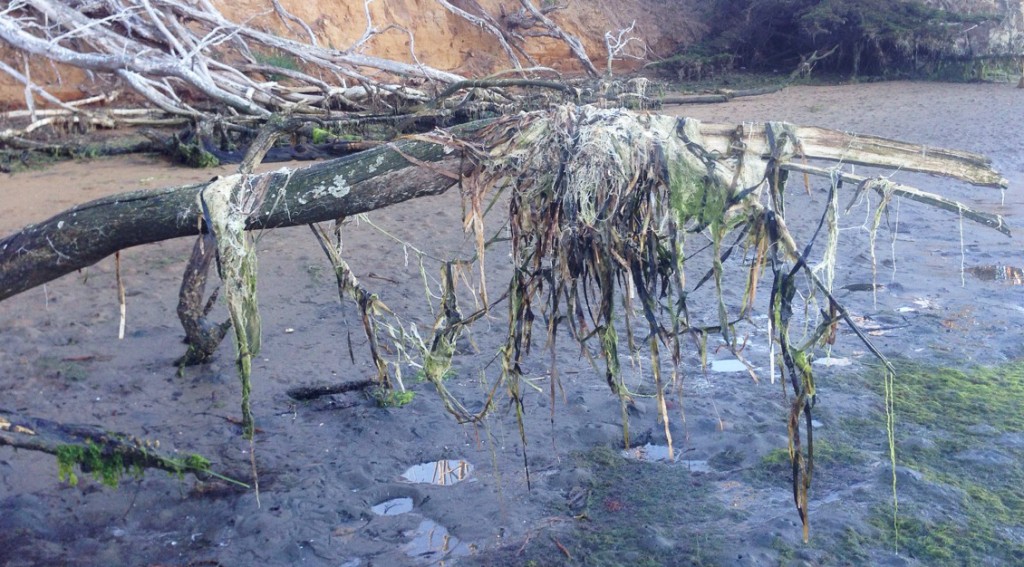 In Morro Bay, there could be connections made between loss of eelgrass and the condition of California seablite. With less eelgrass within the bay, less eelgrass wrack will be available to provide California seablite with the nutrients it needs. Therefore, healthy eelgrass beds could also help sustain a thriving California seablite distribution within Morro Bay.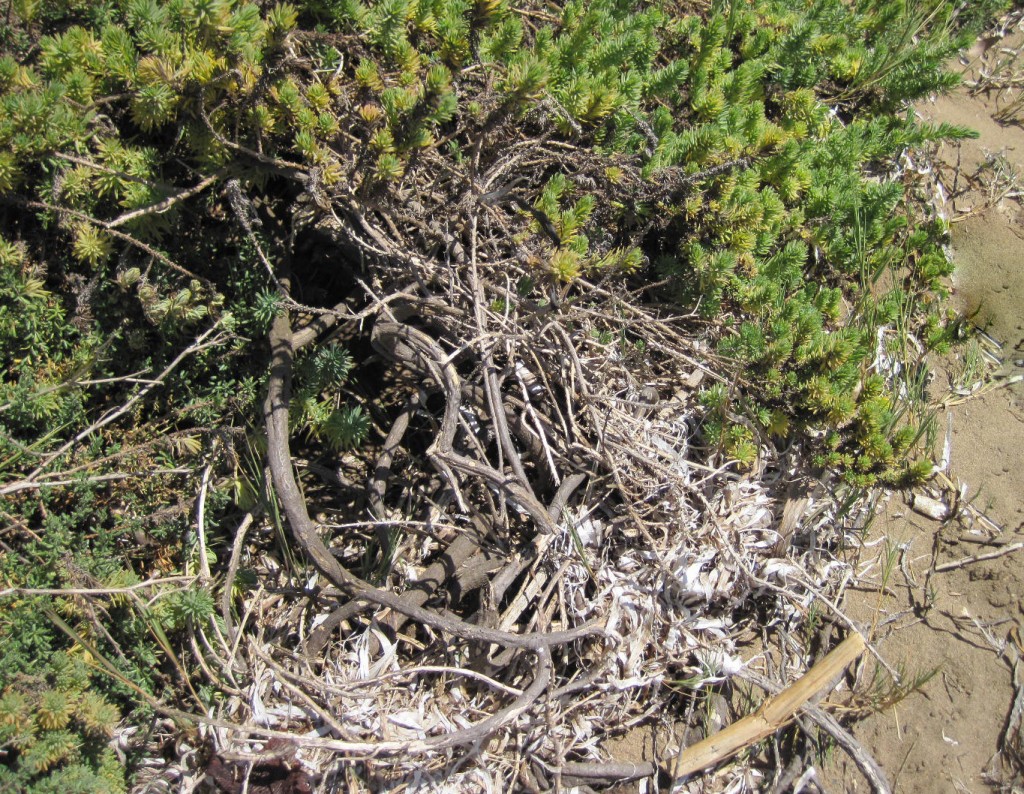 Our preliminary work focused on determining the current distribution of California seablite. This baseline information will provide researchers with the information they need to start looking at the interaction between eelgrass, its decline in Morro Bay, and the connection this has to the rare California seablite.
You can do your part by familiarizing yourself with California seablite and leaving eelgrass wrack in its place. Actions like removing litter, picking up after your pet, and being aware as you walk along trails and the beach will all benefit our bay and estuary, as well as the important species that live within it.