This spring, sophomore students at Morro Bay High School were asked to answer an important question, "How can we get young people to care about our local endangered species?"
It's an important question and a difficult task. To tackle it, they first had to learn about local species. So, they invited guest speakers in to teach them about twelve different species that are or have been under protection, including peregrine falcons and sea otters.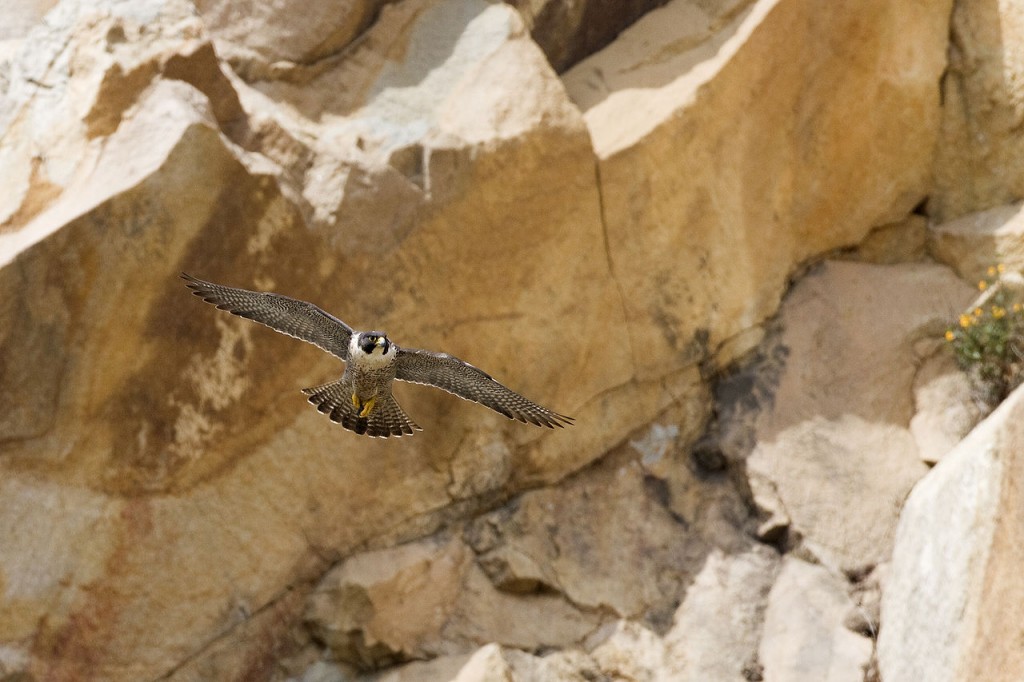 The students and their teachers decided that the best way to reach kids was through stories. So, while they studied these twelve species in their science classes, they dug into storytelling and narrative techniques in their English classes. Students then split into small teams and picked one of the species to focus on. Using the knowledge they'd gained, they set out to write stories that would engage 4th grade students in the plight of their chosen species.
Once the stories were finished, Advanced Placement (AP) English students revised them, and Spanish students created Spanish language versions. Some students even volunteered to illustrate the stories, giving them a true storybook look.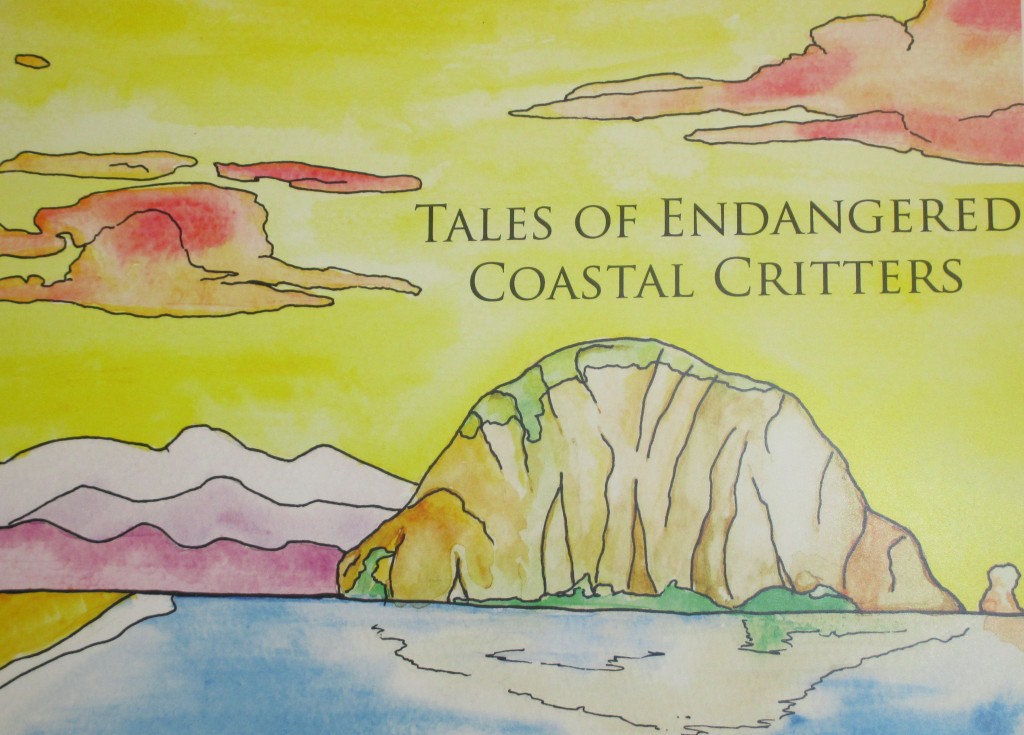 At many schools, this is where the project would end. The students would turn in their projects, the teachers would grade them, and that would be it. Not at Morro Bay High School. Teachers Danny Fahy (tenth grade English) and Debbie Zolnoski (AP English) were inspired to bring this project out into the world.
They compiled the students' stories, printed the complete volume, and worked with students to debut the book last week. Students showed it off at a school-wide showcase, and the AP English students traveled to Baywood Elementary School to read the stories to fourth graders.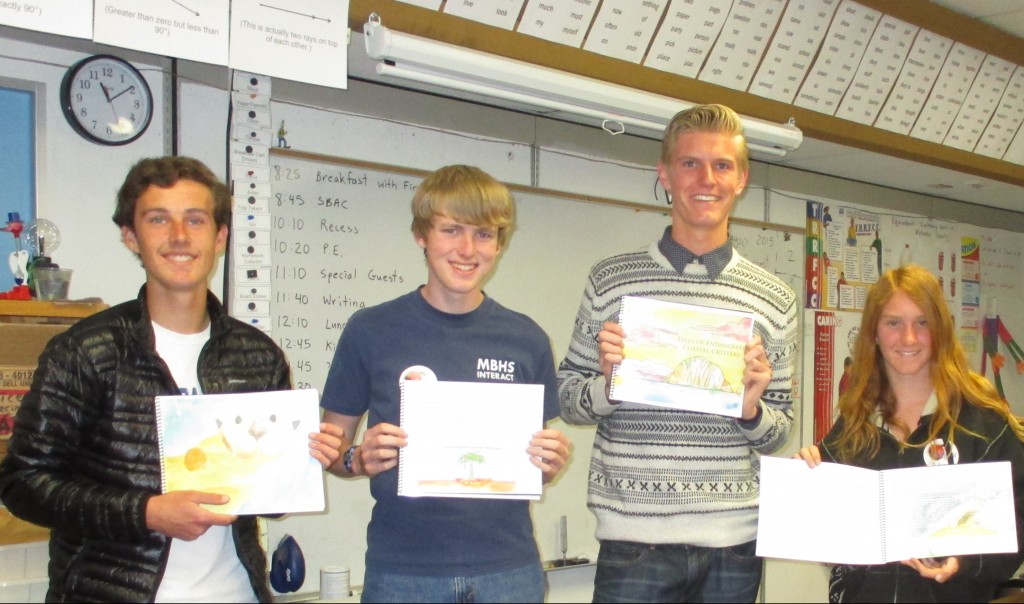 Watching these high schoolers in action was impressive. They came into the room a bit nervous, not sure where to sit, or how to hold the book up so that the class could see. But, once they launched in to the first story, they were fully in the groove. They read with emotion about Stanley the Sea Otter whose family had been lost to poachers. They introduced the younger kids to Sam the Sea Palm who was stolen from the estuary and placed in a saltwater aquarium by a little boy, who then learns about sea palms and becomes a voice for endangered species in his small town.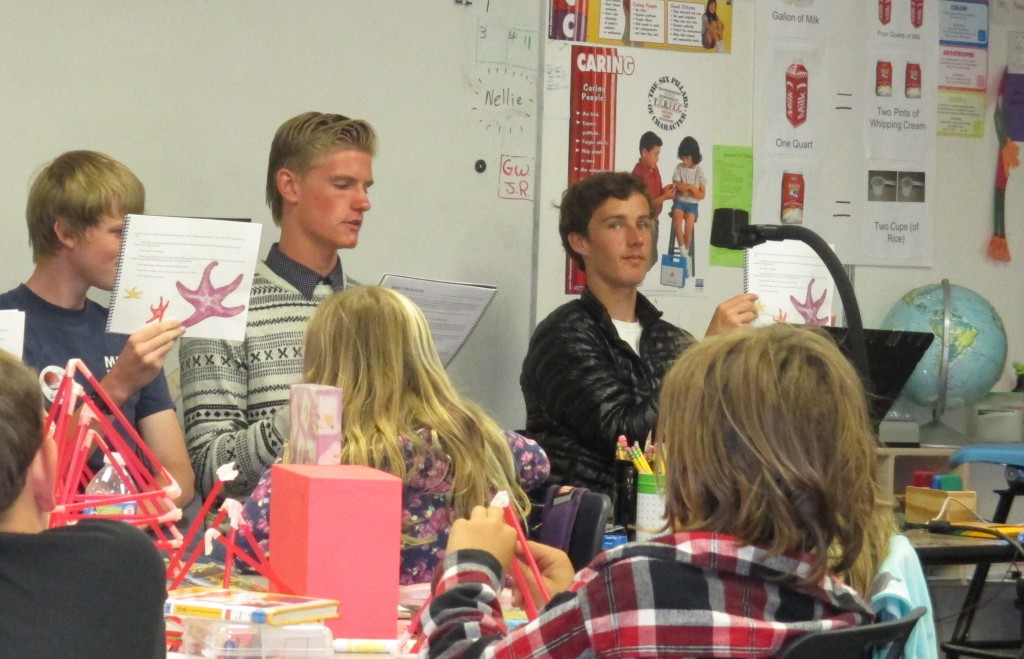 The fourth graders listened intently. They looked satisfied when Peter the Brown Pelican was saved after eating a dinner of trash. They gasped when Petunia the Snowy Plover's eggs were stolen by a wayward crow. In short, they cared. They cared how the stories turned out, and they cared about the species depicted in them.
The Estuary Program staff tips our hats to the students and teachers who worked hard to reach out and inspire the younger children of Morro Bay to protect and restore this wonderful place.