National Estuaries Week starts next Saturday, September 19, and ends on September 26. It's a chance to celebrate and to focus on taking care of all of the places around the country where freshwater meets the sea.
The Morro Bay National Estuary Program is excited to start this special week with a bang by hosting two cleanup sites on the Morro Bay sandspit for International Coastal Cleanup Day. Last year, our volunteer team filled 4 trash bags and collected 48 pounds of debris from these same sites.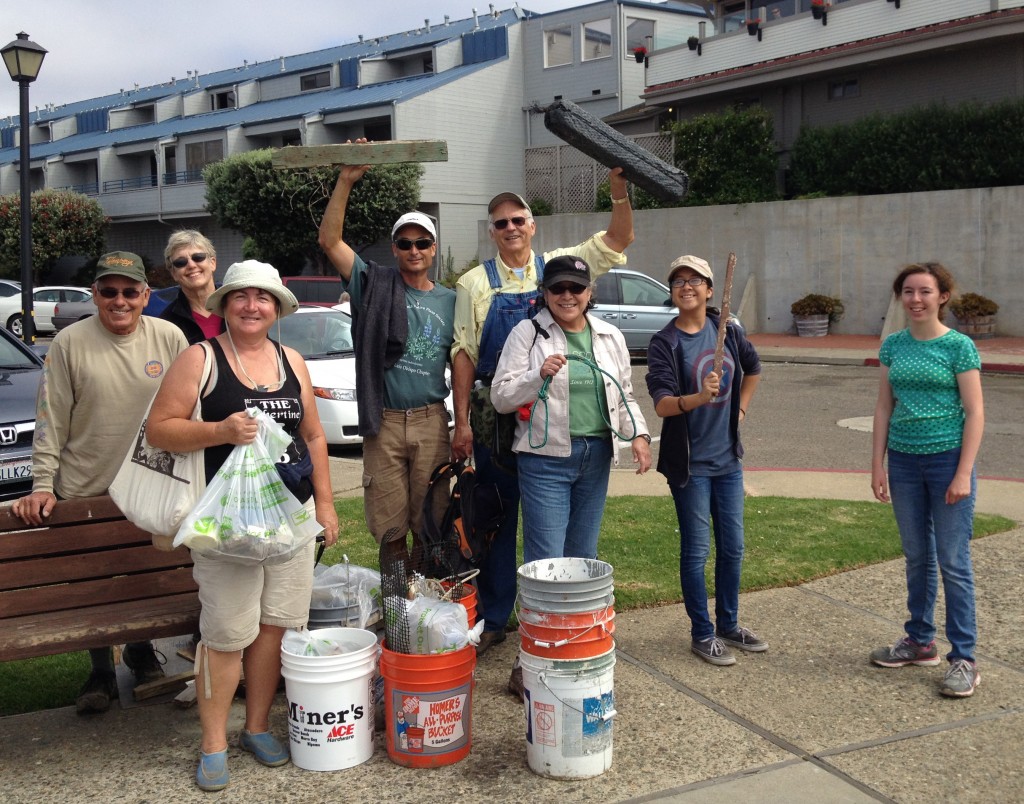 Statewide, the California Coastal Commission reports that "nearly 67,000 volunteers removed more than 1,190,000 pounds of trash and recyclables from California's beaches, lakes, and waterways" during last year's cleanup. That is a huge accomplishment, and we're proud to be part of that effort again this year. We'll keep you posted on our results.
Volunteers are still needed for sites in the Morro Bay watershed, including Baywood Pier/Paradise Point, so please sign up today.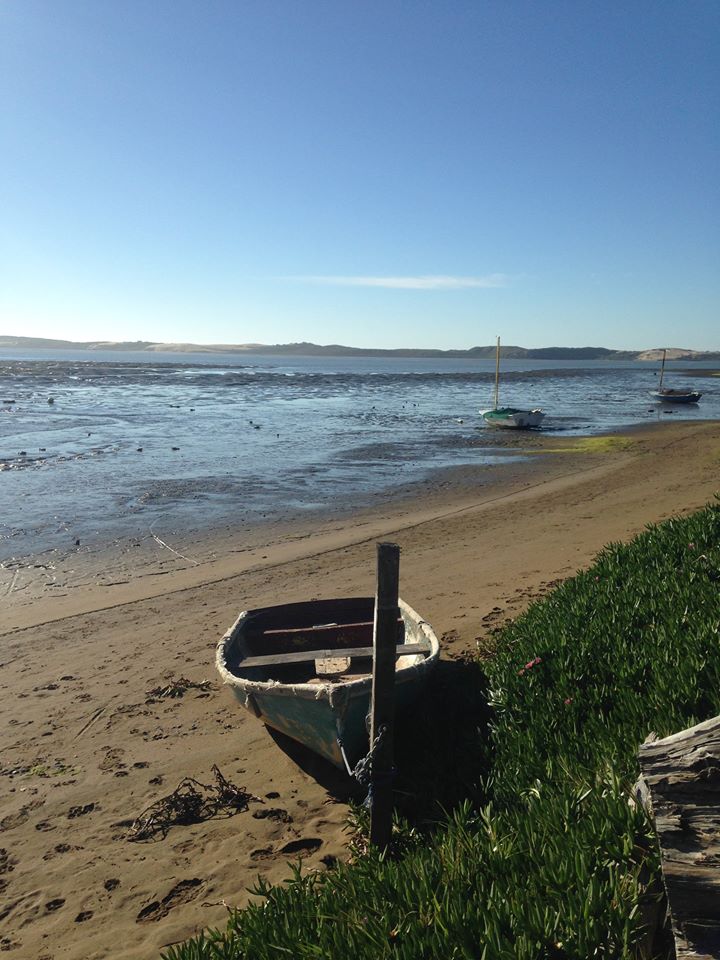 Throughout National Estuaries Week, we encourage you to get out in the watershed and Give a Day for the Bay by completing your own bay-friendly service activity. This might mean grabbing a mutt mitt and cleaning up dog waste from your neighborhood park, clearing invasive plants from your yard, or picking up litter along your favorite walking route.
Local resident Heather Lucio has committed to picking up trash at Windy Cove, a spot she loves, through 2016. As she says, "I carry a plastic bag and small tongs with me wherever I go because I pick up trash everywhere!"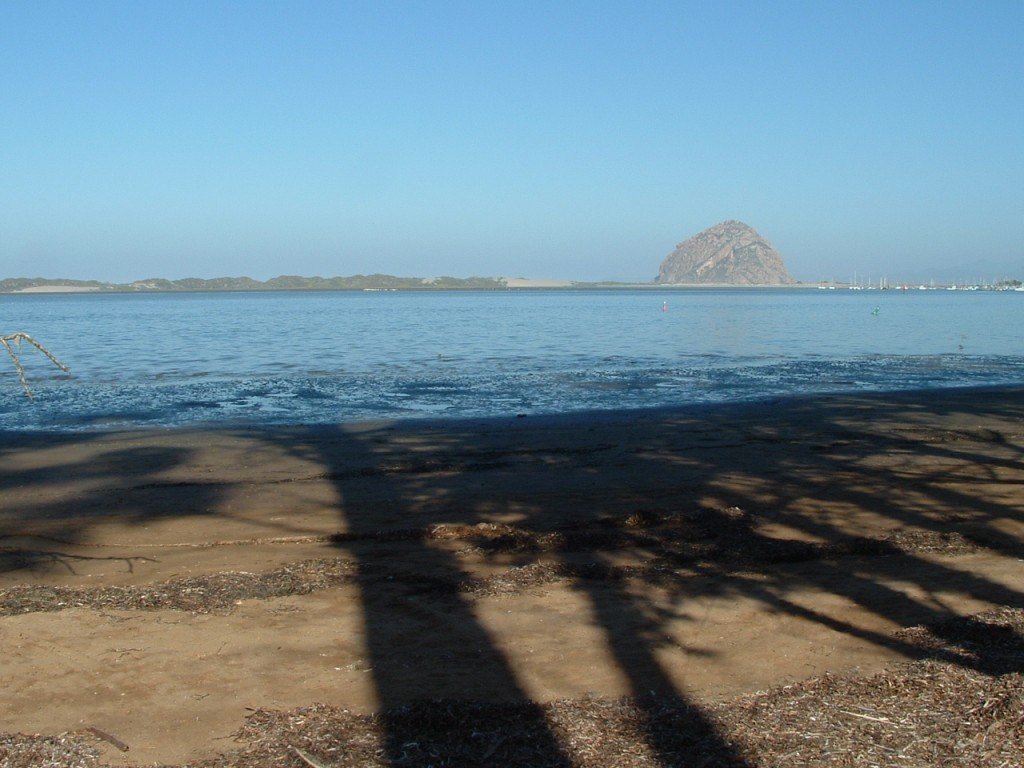 Dot Rygh and other members of the Morro Bay Yacht Club Fun Float Group sponsor an all-members cleanup for the Morro Bay Yacht club several times a year and have a lot of fun doing it. They recently completed a cleanup on the sandspit and were pleased to find less trash than in previous years.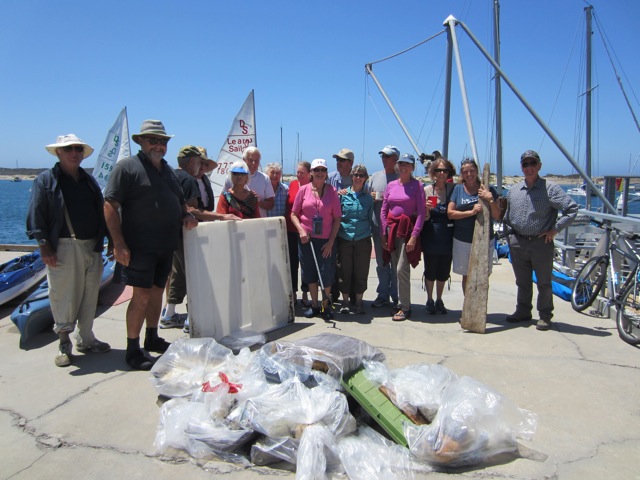 Thanks to Heather, Dot and the Fun Floaters, and the many others who are committed to keeping the estuary clean and healthy, we're looking forward to a meaningful National Estuaries Week.
We're also anticipating our 20th anniversary party, which will cap off the week on Saturday, September 26, from 12 to 3 p.m. We'll hope to see you there as we celebrate the Estuary Program's founders, supporters, community members, and all those wonderful people who have guided us through 20 years of protecting and restoring Morro Bay.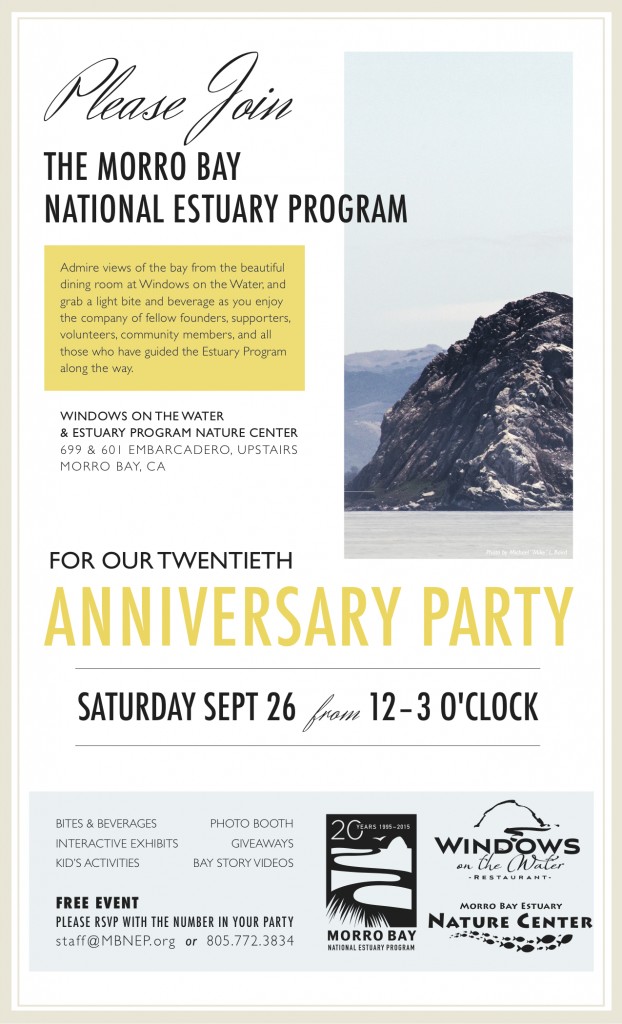 ---
If you give a day for the bay, please share your pictures and stories! We'd love to see how you're helping the estuary. You can post a picture of you and/or your crew along with a description of the volunteer work you did to your own Facebook, Twitter, or Instagram account. Please use #celebratethecoast and #giveadayforthebay, and tag us if you post on your own! We're @MorroBayNEP on Twitter and Instagram.