The octopus is a creature that captures our imaginations. It has been doing so for thousands of years across many different cultures. Octopi were a common motif on pottery in ancient Greece and beyond.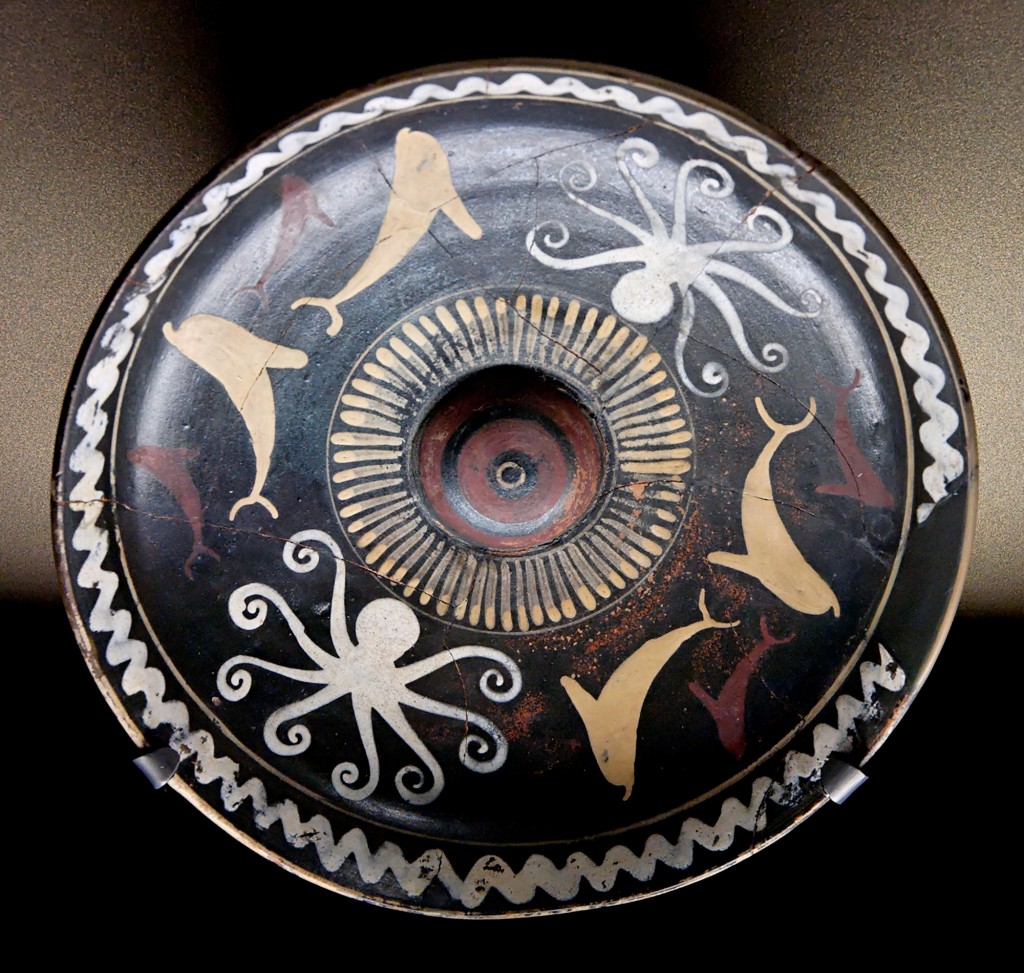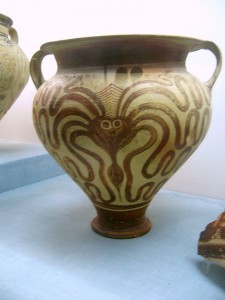 Octopi also made appearances in other historical art pieces, such as this woodcut from 18th Century Japan.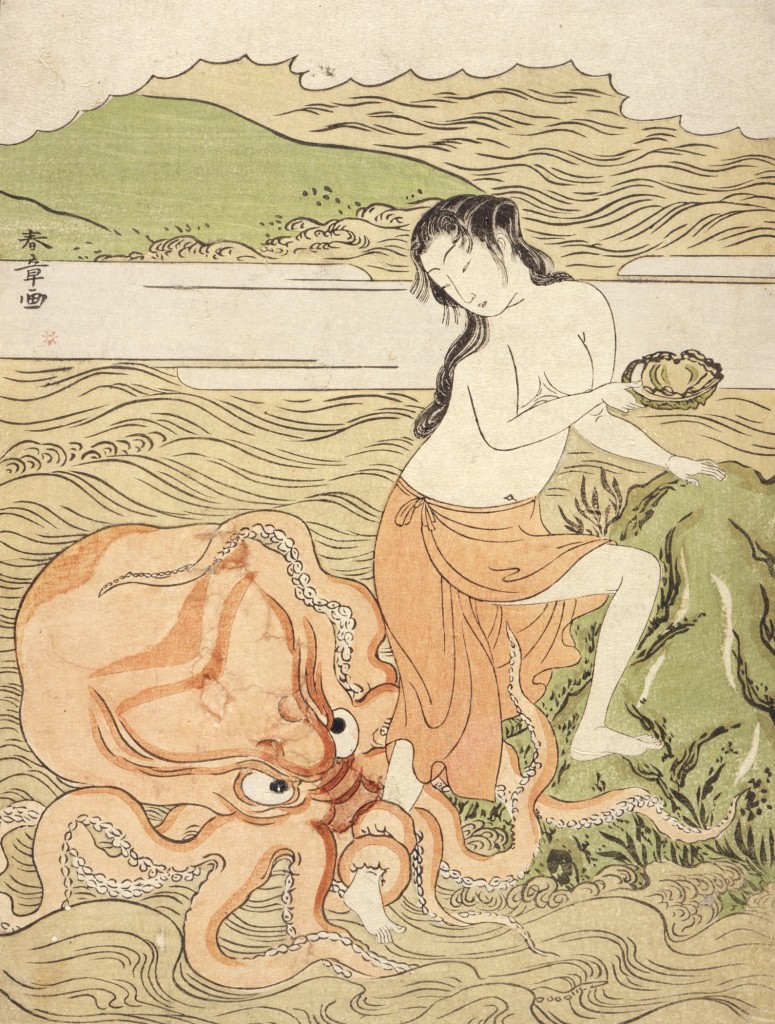 More recently, the octopus made an animated splash in the film Finding Dory, where seven-tentacled Hank becomes quite the hero. Hank is based on the mimic octopus, which can change its shape and behavior to mimic other marine animals in order to avoid predators. (No wonder these creatures have inspired artists for centuries!)
While the mimic octopus is native to South East Asia, Morro Bay is home to the California two-spot octopus (Octopus bimaculoides).
These cephalopods can be found from central California to northern Baja California. They can grow up to three feet long, including the length of their body and tentacles. They have two spots on either side of their head that may look like eyes to approaching predators, making the octopus seem like it's always on the lookout.
The two-spot octopus feeds on snails, clams, crabs, and small fish. Once they have caught prey with their sharp beak, they secrete a toxin into it through their salivary gland.
The two-spot octopus lives only a couple of years. The male dies shortly after mating, but the females fertilize the sperm their mate has deposited in their body cavity before brooding over the eggs for two to four months. They do not feed during this process, and they die right around the time that the eggs hatch.
In the time-lapse video below, you can watch a female octopus tend to her eggs as they develop and hatch.
This week is Cephalopod Week, which makes it a great time to learn more about octopi and their cephalopod cousins including squid, nautiluses, and cuttlefish.
Check out Science Friday for a variety of videos and articles to satisfy your curiosity. It won't disappoint. (We're not squidding.)
---