July Fourth Weekend is always busy on the Central Coast. Morro Bay and Los Osos are no exception. People come here for the beautiful views, the mild temperatures, the chance to enjoy the water and see abundant wildlife. Morro Bay's sunsets even light up the sky like a natural kind of firework.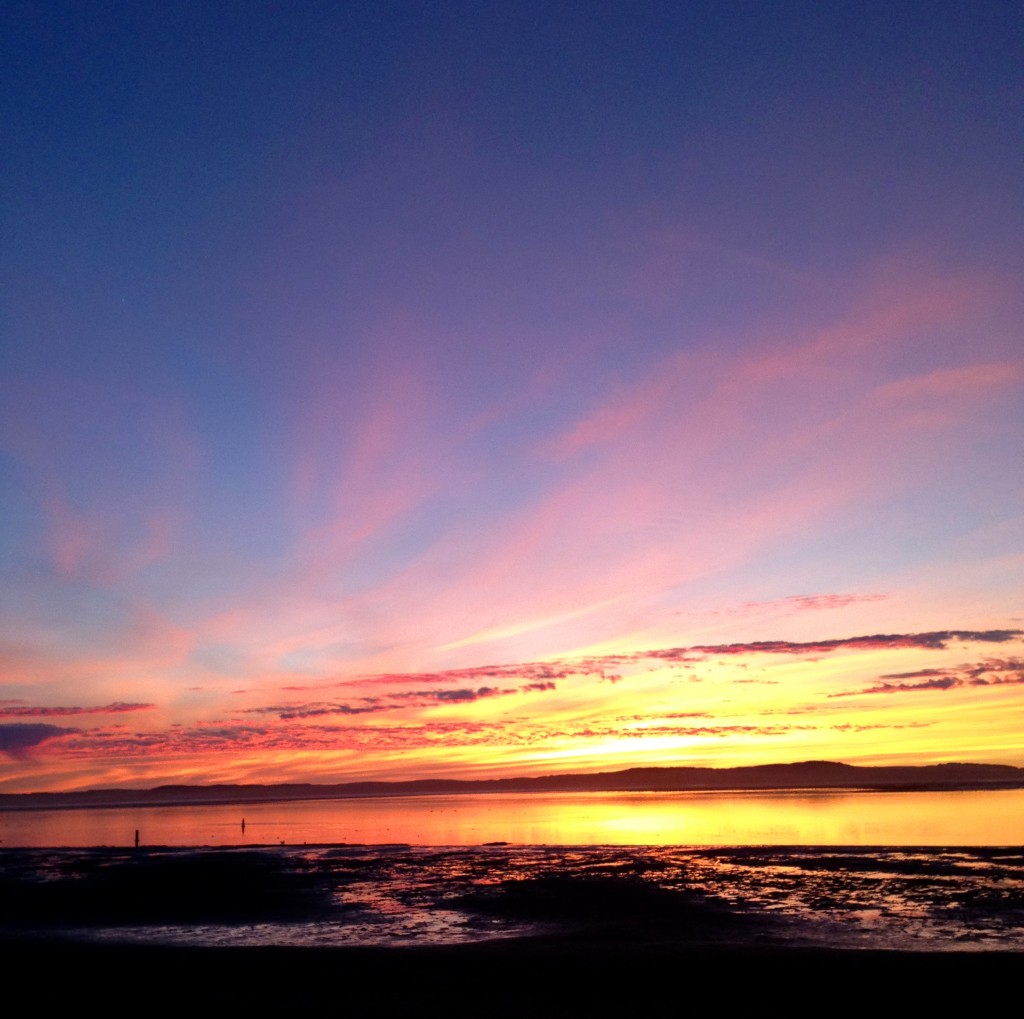 Whatever your plans are for this weekend or the coming holiday week, we have two activities that you can easily participate in to help the bay and liven up your day.
Bioblitz Snapshot Cal Coast
Through Sunday, July 2
This fun citizen science project asks people up and down the California Coast to use the free iNaturalist app to document the amazing range of life in our area. The app is simple to use. It allows you to upload photographs of any plant or animal you see. They'll show up on a map exactly where you saw them. You can identify the species if you know it, or leave it blank if not. Someone else will likely see your photograph on the map and identify it for you.
Morro Bay National Estuary Program staff and volunteers recently joined California State Parks staff in this bioblitz effort. We met at the Marina Peninsula Trail at low tide, so that we could document species living along the water's edge or in the intertidal zone more easily. In only an hour and a half, our seven-person group documented over sixty species in this small area.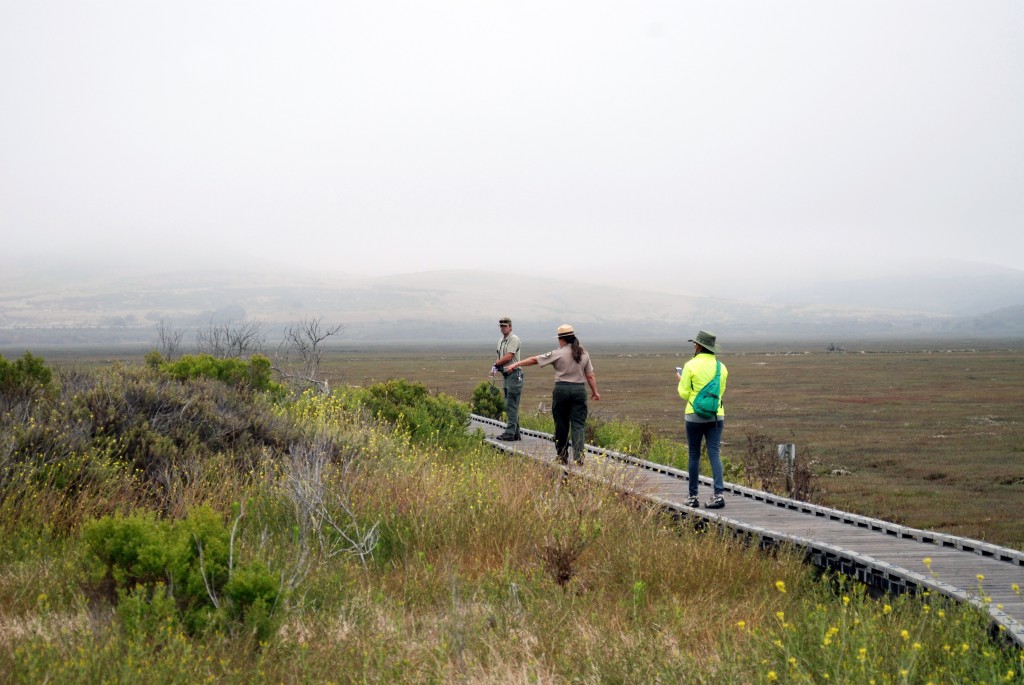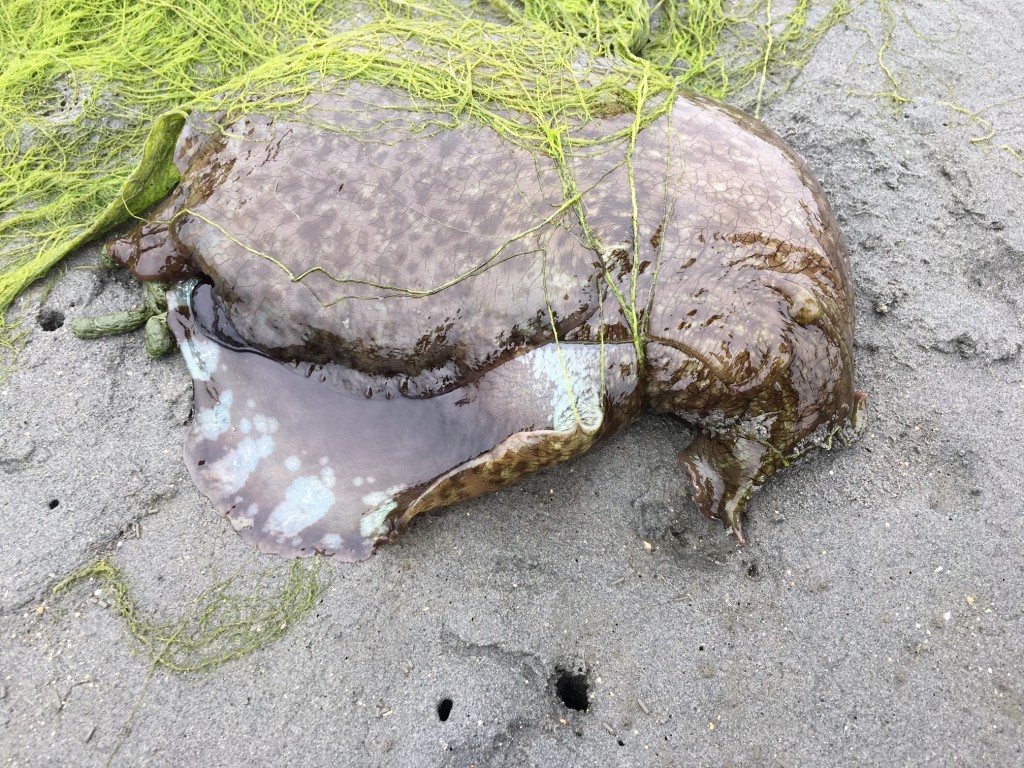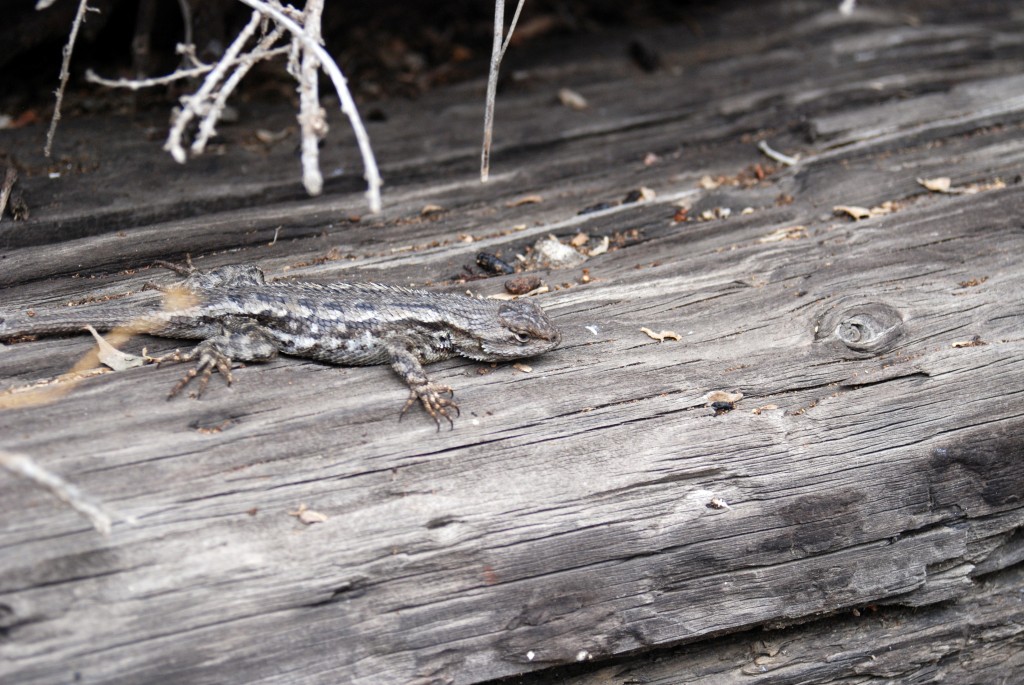 See this helpful tutorial from iNaturalist to get started on your bioblitz. Remember to add your observations to the Morro Bay Estuary Biodiversity project and a local Cal Coast Bioblitz project, too.
Pick Up the Picnic
Through Sunday, July 9
If you are planning to visit the beach or a seaside park between now and Sunday, July 9, the Estuary Program asks you to spend a few minutes cleaning up whatever spot you are visiting. If each of us focuses on a small area, we can make a big difference together. That's the philosophy behind our Pick Up the Picnic campaign.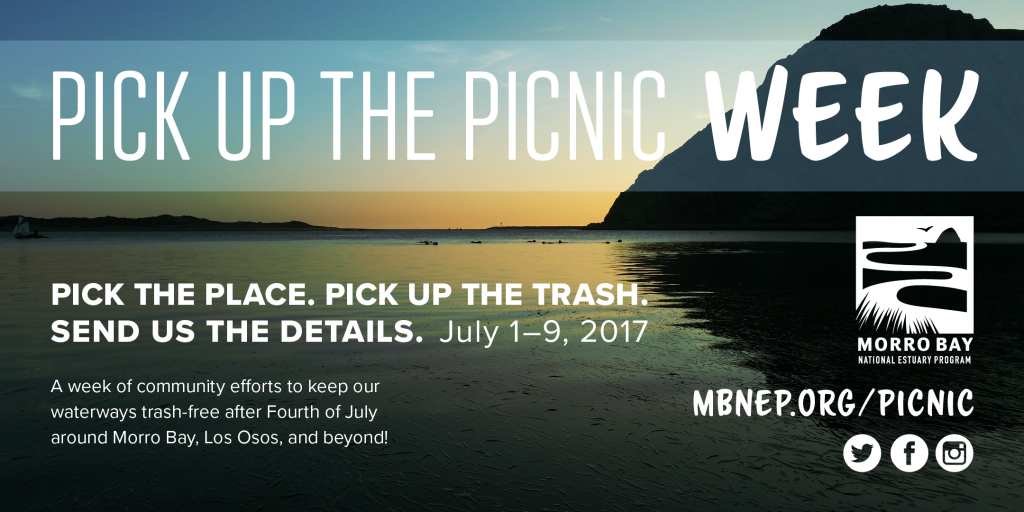 You pick the time and place, pick up and dispose of the trash, and send us a little info about what you found there. The easiest way to do this is to use our  Pick Up the Picnic online data sheet. We'll use the details you send to help us understand what items are getting left behind the most often, so that we can help people get them to the trashcan more easily in the future.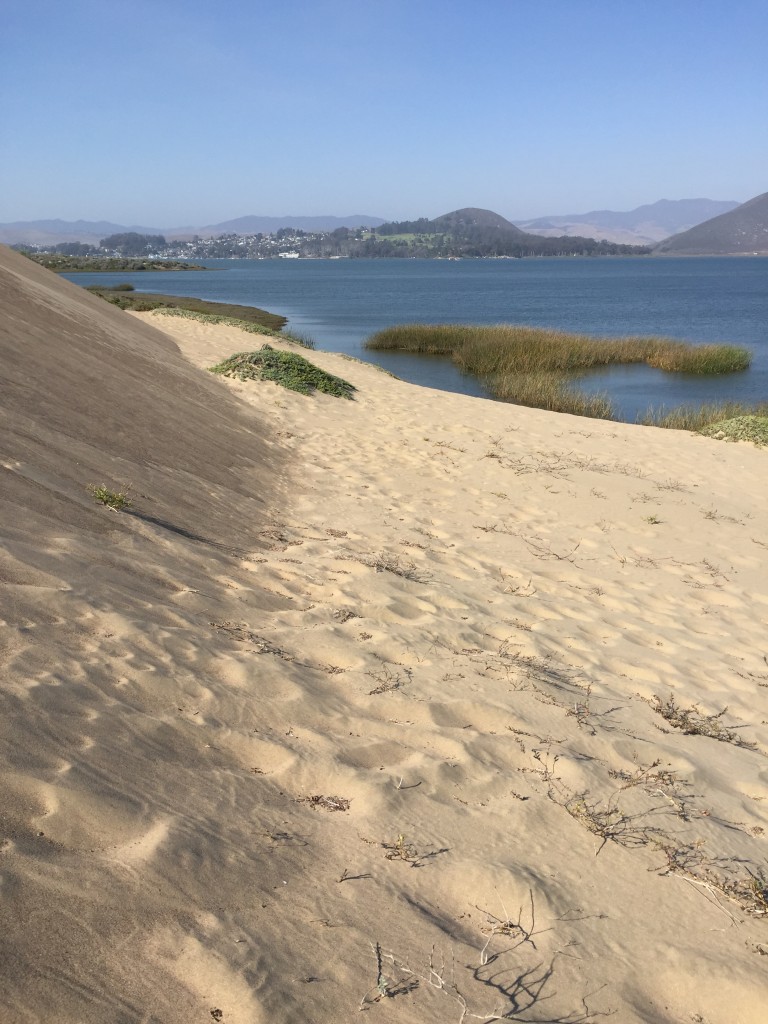 If you'd like to participate, please feel free to stop by the Estuary Program office on the Embarcadero to pick up supplies. We have disposable gloves, bags for trash and recycling, printed data sheets and pencils for you to use. (Please call ahead for hours.)
---