Our 2017 Accomplishments blog series highlights some of the Estuary Program's work during the past calendar year.
Community Projects for 2017
Twice per year, the Estuary Program reviews proposals for community projects that benefit the Morro Bay estuary and watershed. Each successful application must address at least one of the goals of our management plan. Past community projects have addressed a wide range of issues, including bay-friendly and fire-safe gardening, rainwater harvesting, and estuarine-science education.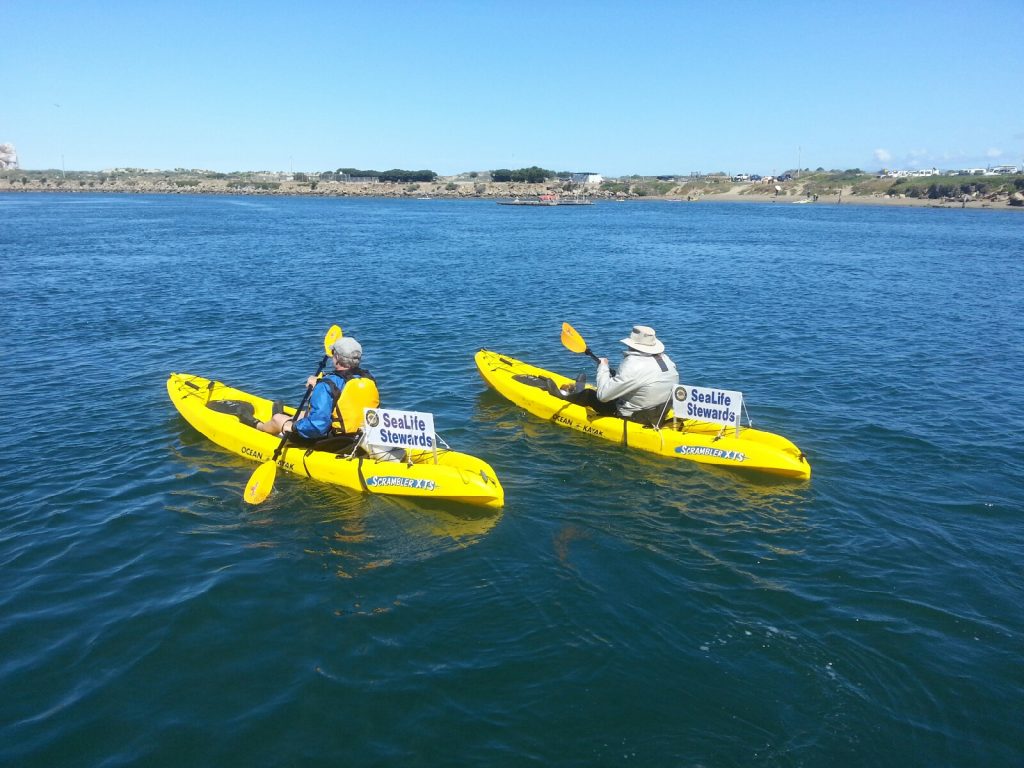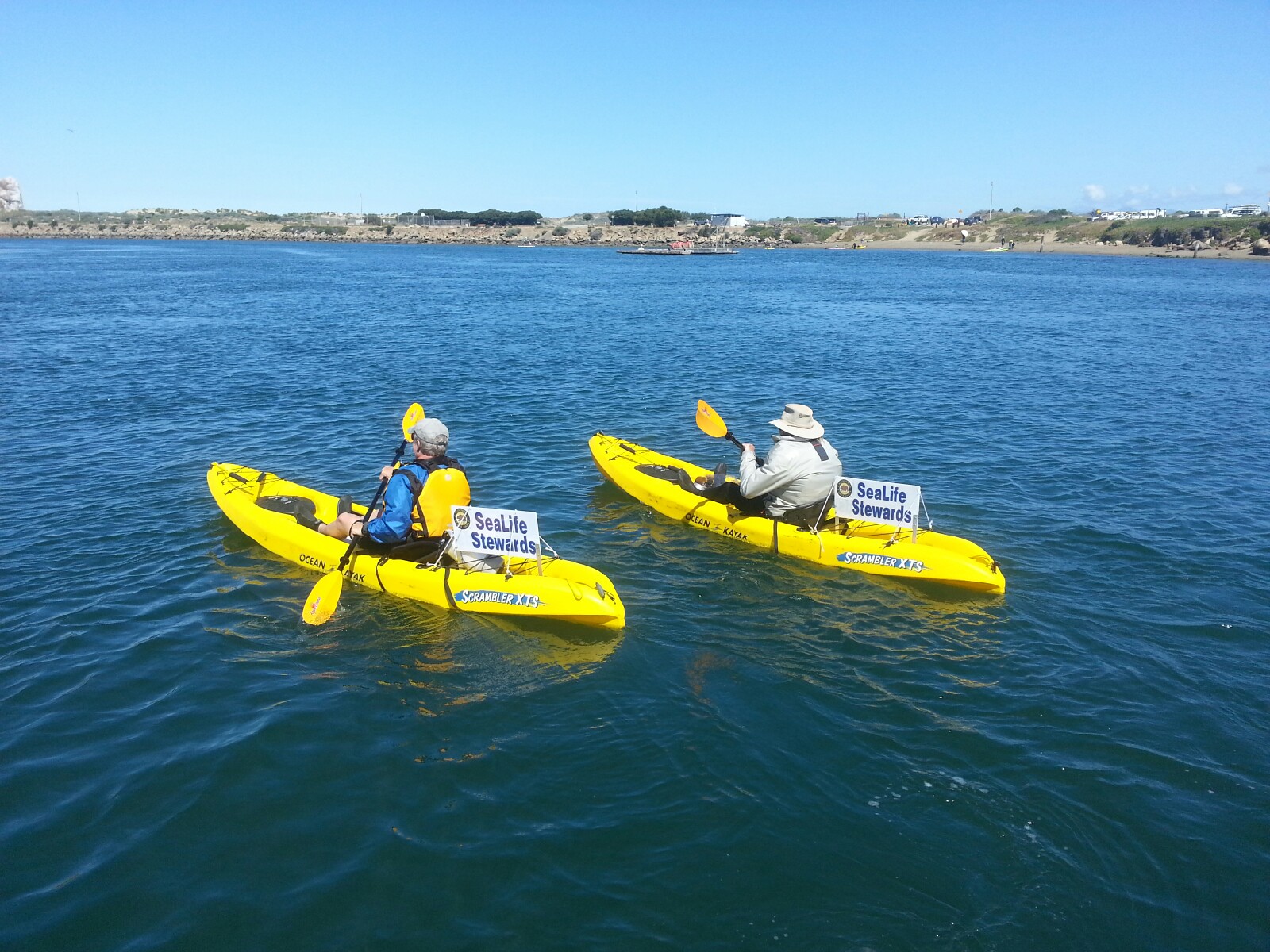 All incoming applications must first pass a staff review before moving on to our advisory work groups, committees, and the Bay Foundation Board for consideration. Successful projects receive a maximum of $5,000. In 2017, we were pleased to provide funding for two projects through this program.
$3,500 awarded for snowy plover stewardship signs
Morro Bay's sandspit is a successful breeding site for western snowy plovers, a protected shorebird that nests among the dunes. Far more western snowy plover chicks tend to hatch from this site than from any other nesting site in the area.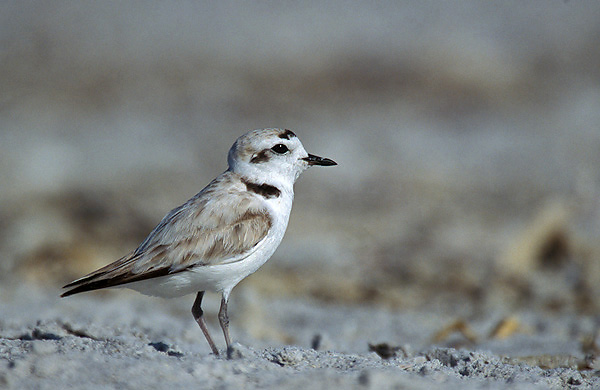 This project allowed California State Parks to produce and place new signs on the sandspit to help manage these fragile snowy plover nesting areas. The new signs are made from a very strong material that should last for many years without becoming brittle and breaking from exposure to the elements. This is a boon for wildlife in and around the estuary because it reduces the amount of potential plastic waste that could end up in the water.
$5,000 awarded for the production Of Marshes and Morros film production
One of the most lauded community projects that the Estuary Program has funded, the documentary short Of Marshes and Morros tells the story of the grassroots effort to protect and restore Morro Bay. It shares the key issues that faced the bay in the past, as well as the concerns that the Estuary Program and our partners are working to address today.
People have enjoyed the film in a variety of local venues—from classrooms, to churches, to community centers. It also gained an international audience through film festivals as far abroad as Russia. Of Marshes and Morros won Best Documentary Short at both the San Luis Obispo International Film Festival and the Los Angeles Independent Film Festival, where it also took home the Best Cinematography award.
Filmmaker Simo Nylander and NPR host Tom Wilmer worked together to create this film. They hope that telling this story will inspire more people to "become participating stewards of the estuary and watershed." You can watch the film here and see what inspiration comes your way.
Other funders for the project included PG&E as well as private donors and the filmmakers themselves. We are proud to have been part of this project.
Apply for community project funding
Do you have an idea for a great community project? Find all of the details and application information on our website. After you review the materials there, please get in touch with Estuary Program staff before you send in your materials to make sure that your project would be a good fit.
The next application deadline is Friday, March 2, 2018 at 4 p.m. We look forward to hearing your ideas!
---
Subscribe to our weekly blog

 to have stories like these delivered to your inbox each week.