The El Moro Elfin Forest is full of surprises. Although it lies just on the edge of a neighborhood, near a school, and close to busy South Bay Boulevard, it feels a world apart. The winding boardwalk path brings you to lookout points high above the estuary and salt marsh and then pulls you deep under the cover of pygmy live oaks in Rose's Grove. And, though the preserve covers only 90 acres, it boasts eight distinct habitat types. (You can read about some of these distinct plant communities in our Native Plant blog series.) Each season brings new blossoms that support bees, hummingbirds, and other pollinators. (You can expect to see buck brush and fushiaflowered gooseberry among other flowering plants this winter.) Wetter months lead to falling leaves and mushrooms poking up from the forest floor.
The photographs below show just a few of the beautiful things the Elfin Forest has to offer.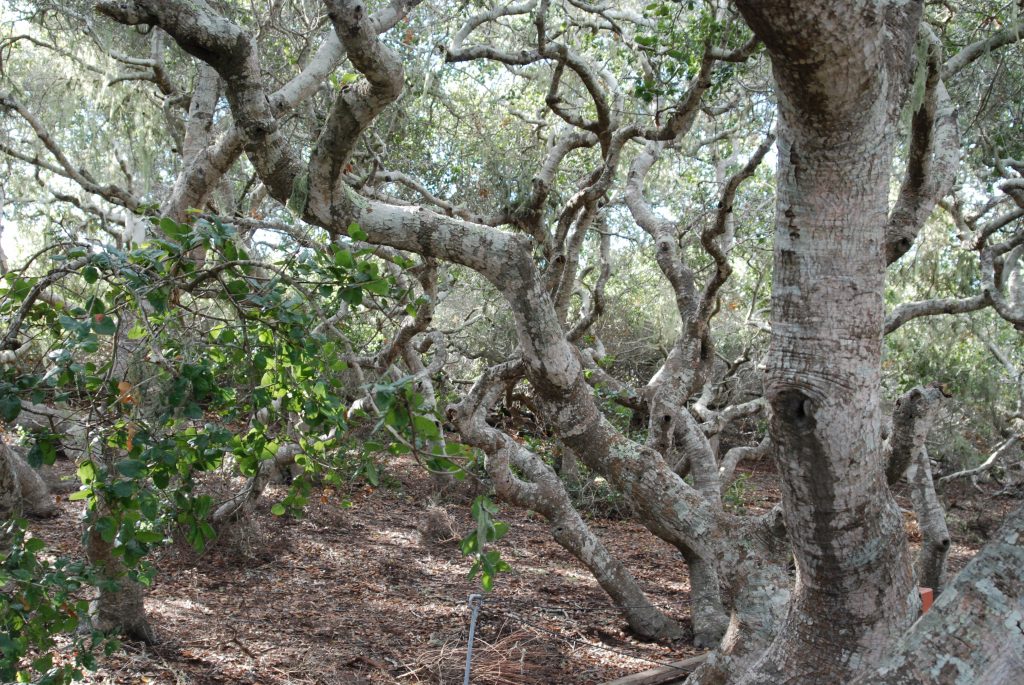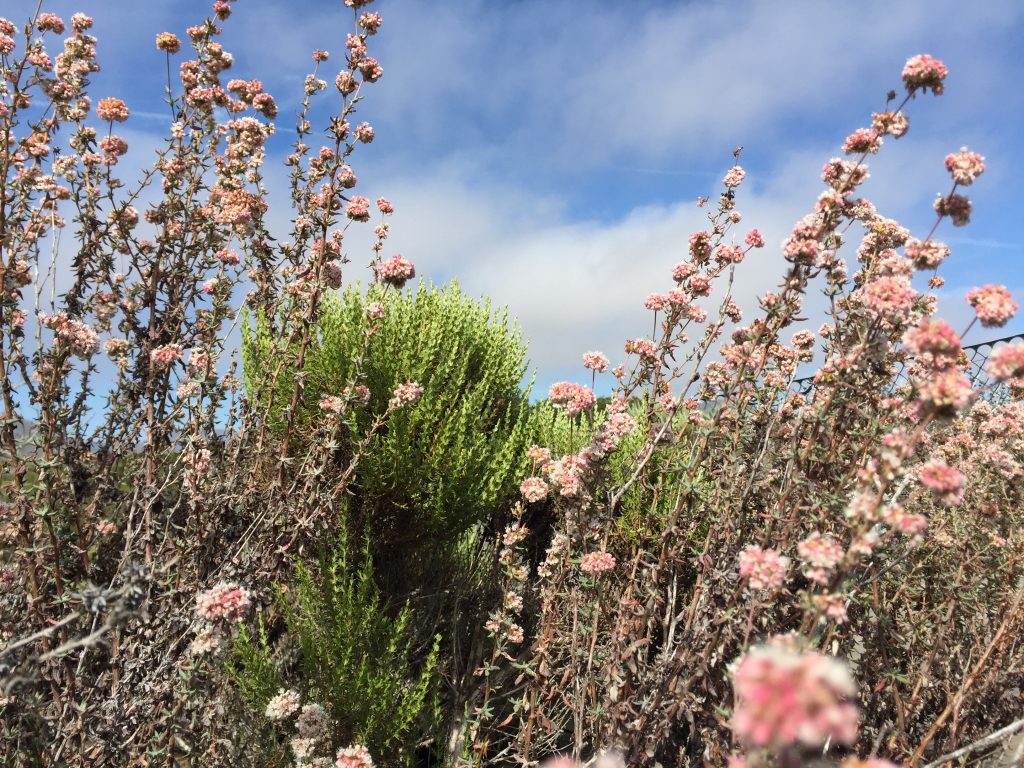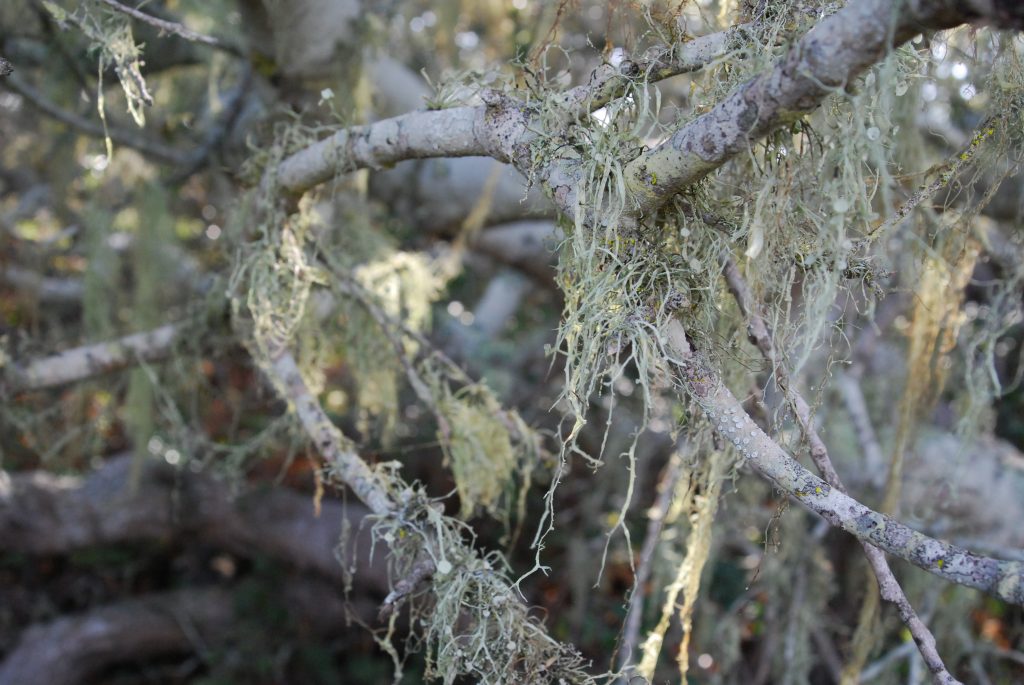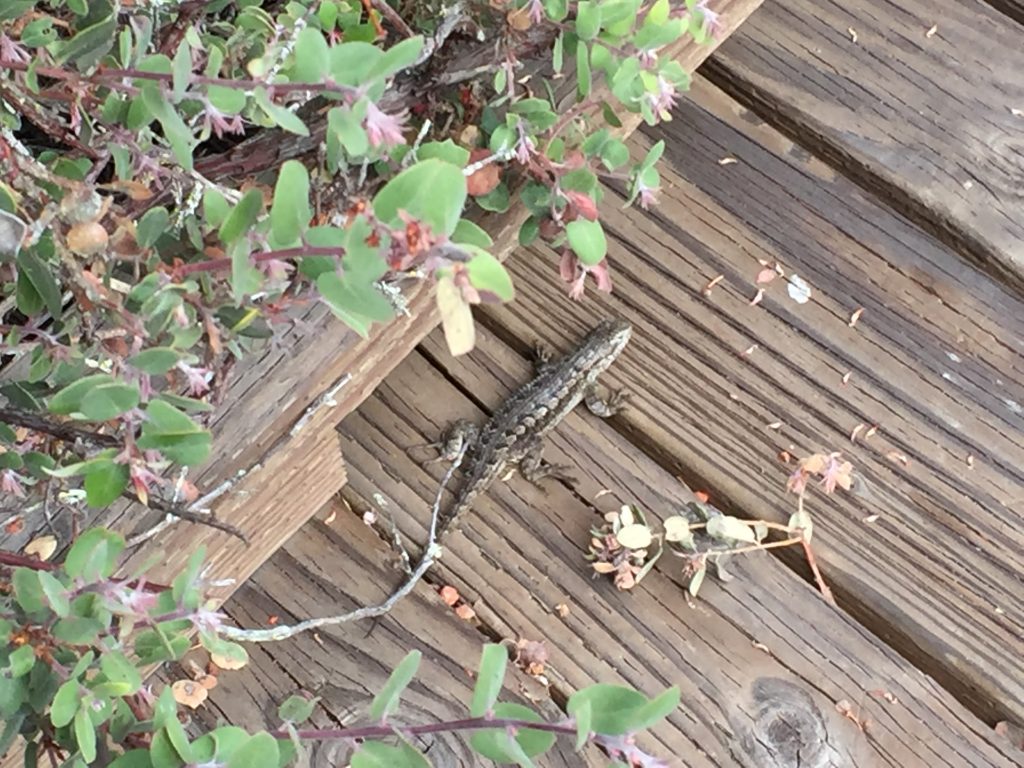 Learn more about the El Moro Elfin Forest
Find

a map of the different plant communities

in the Elfin Forest.
Visit the forest during one of their

Third Saturday walks

. These informative walk-and-talk sessions let you start your morning off with a leisurely stroll and some new information. On December 15, Estuary Program Restoration Projects Manager Carolyn Geraghty will lead a walk that focuses on the estuary and the state of its eelgrass beds. On January 19, join Barbara Renshaw and Jeff Reifel for a walk-and-talk focused on native plants with some stops for sketching along the way.
---
Help us protect and restore the Morro Bay estuary!
Thank you for your support!