The highest tides of the year are on their way. These tides, commonly called King Tides, often encroach on infrastructure along California's coast. They submerge stairways to the beach, overwhelm boardwalks, surge into storm-drain systems, flood roads, and even crash against the windows of waterfront buildings.
Read on to see what causes these tides, how they affect Morro Bay, why they matter, and what you can do to help. (Read all the way through to find info on our Morro Bay King Tides Photo Contest.)
What causes King Tides
These exceptionally high tides occur each winter when:
Earth is at its closest to the sun (i.e. at

perihelion

),
the moon is at its closest to the earth (i.e. at

perigee

), and
all three bodies are aligned, producing either a full or new moon.
Because these tides occur when the moon is at perigee, the more technical name for them is perigean-spring tides. The infographic below, from NOAA Ocean Service, illustrates the conditions that combine to create these extra-high tides.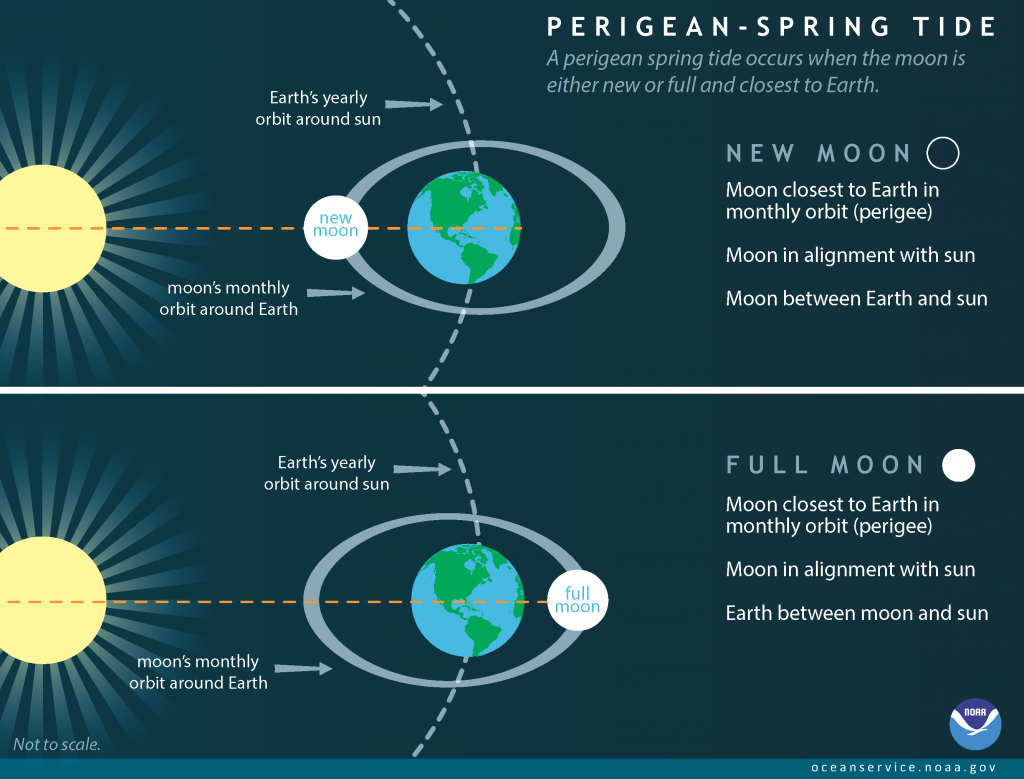 In this position, the sun exerts an extra gravitational pull that causes the ocean bulge to increase further. Watch the video below to see this process in action.
To learn more about tidal cycles and why they exist, visit NOAA.
What King Tides Look Like in Morro Bay
In Morro Bay, King Tides can rise to almost seven feet high. The following photographs from the winter of 2017–2018 show what these high tides look like in Morro Bay.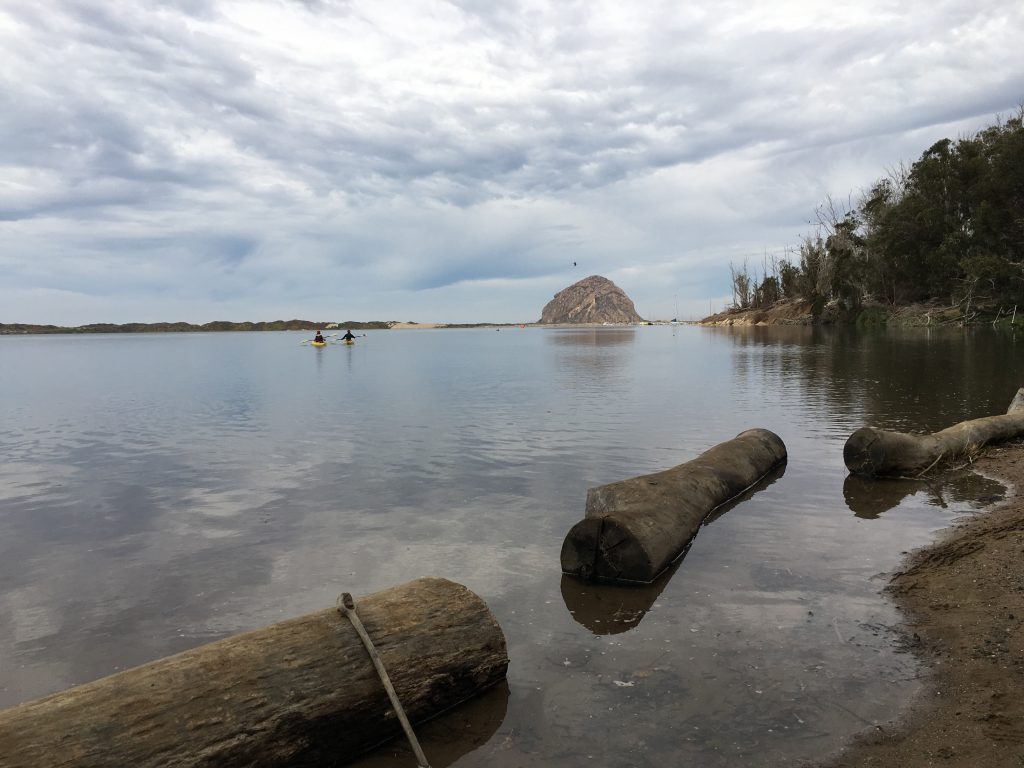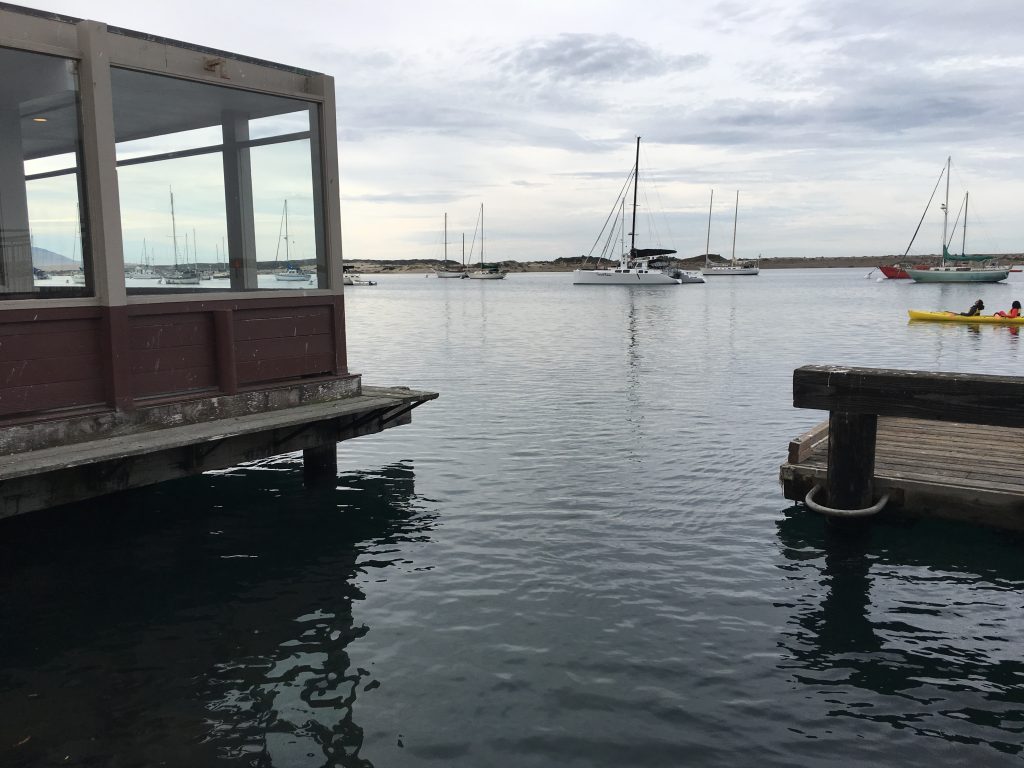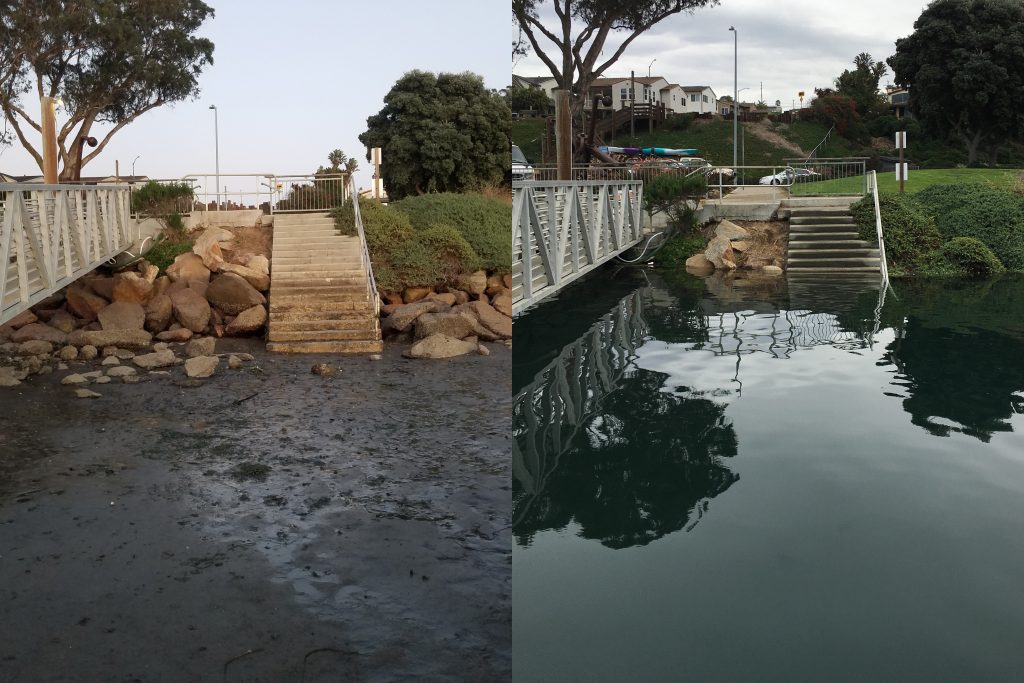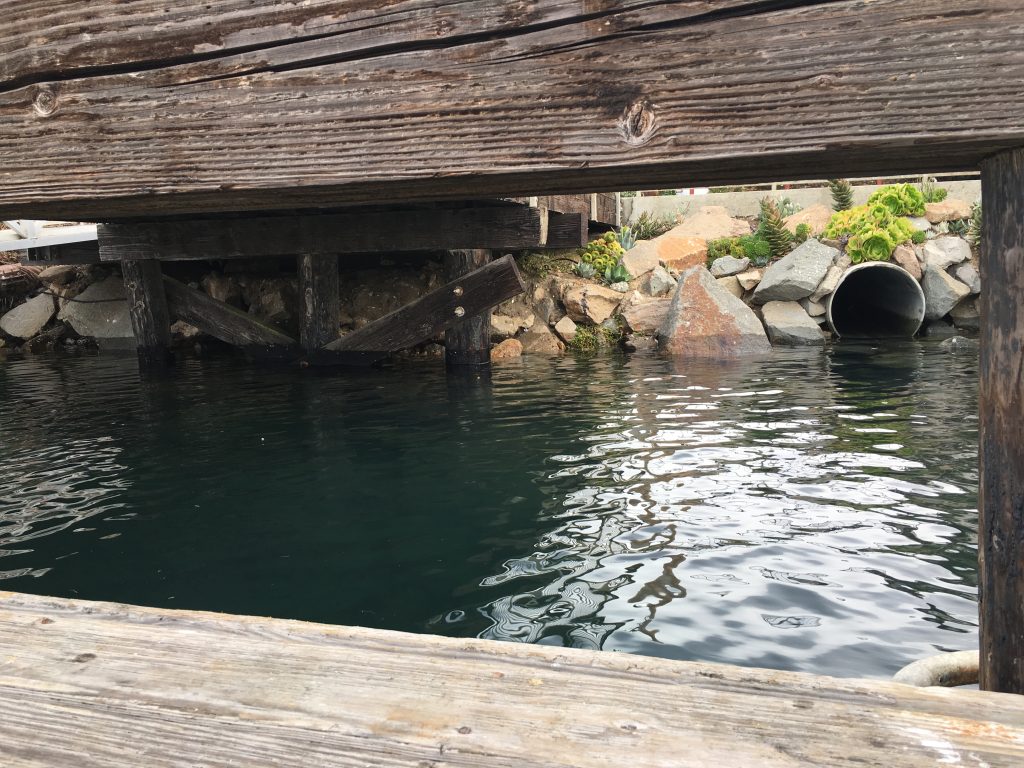 King tides preview sea level rise
While nearly seven-foot-high tides are extraordinary for Morro Bay today, sea level rise might make them the average high tides of future decades. The global sea level has been rising at a rate of .14 inches per year since the 1990s. The Intergovernmental Panel on Climate Change predicts that this rate will increase and that the global sea level will rise between 11 and 38 inches by the year 2100. That is high enough to inundate many cities along the east coast.
This interactive map in our Virtual Nature Center shows how sea level rise might affect the Morro Bay estuary as well as the infrastructure and residential areas around it. For a more in-depth look, read our Climate Vulnerability Assessment.
California King Tides Project photos inform scientists and policy makers
To help researchers and policy makers evaluate potential impacts to California's coastline as the sea level continues to rise, contribute to the California King Tides project. It is easy to participate. Just pick one of the days below, find a safe place to view the tides, and snap a picture during the morning high tide.
Date
High Tide
Height
Low Tide
Height
December 22, 2018
9:04 AM
6.65 ft
4:24 PM
-1.39 ft
December 23, 2017
9:57 AM
6.69 ft
5:10 PM
-1.52 ft
January 20, 2019
8:49 AM
6.80 ft
4:10 PM
-1.65 ft
January 21,
2019
9:27 AM
6.83 ft
4:55 PM
-1.70 ft
Then, share your photos with the California King Tides Project and the Estuary Program!
Important details
Please turn on location services for your camera before taking your photos. This ensures that researchers can see exactly where the image is from. To double-check or change this setting on an iPhone go to Settings > Privacy > Location Services > Camera. On Android devices, go to Settings > Location.
Fill out the California King Tides Project's submission form to upload each photograph you want to submit.
Enter our Morro Bay King Tides Photo Contest
We want to make sure that the Morro Bay estuary is represented in the King Tides image database, so we're holding a contest for the best King Tides photos taken in the watershed this winter.
What you win
The winner will have their photographs posted on the Estuary Program's website and social media channels. They will also receive a Morro Bay Estuary Octopus mug.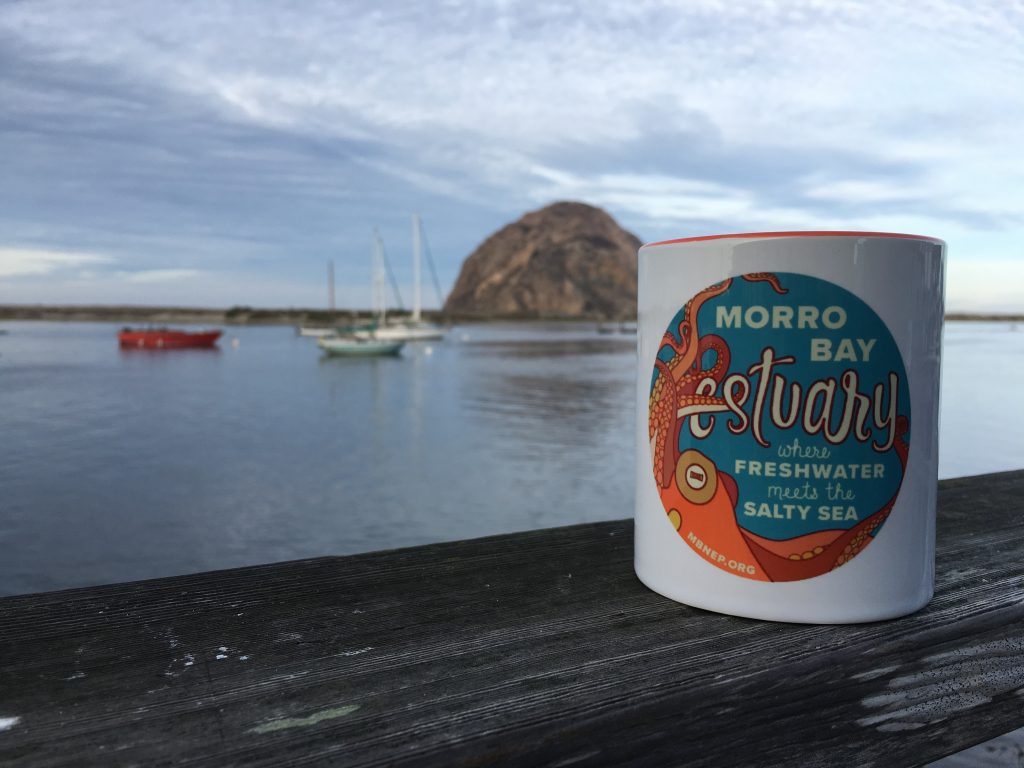 To enter the Morro Bay King Tides Photo Contest, follow these steps:
Submit your photos to the California King Tides Project using their upload form.
 Share the photographs you submitted with us no later than 11:59 p.m. on January 23, 2019 in one of these ways:

 Post them to our Facebook page: https://www.facebook.com/mbestuary with the hashtag #MBKingTidesContest.
Post them to Instagram or tweet them. Tag us @MorroBayNEP and use hashtag #MBKingTidesContest.
Email the images to us at staff at mbnep dot org with the subject line "Morro Bay King Tides Contest"
The winner will be announced on January 31.
We look forward to seeing your photographs soon!
---
Help protect and restore the Morro Bay estuary
Thank you for your support!