Our choices, both big and small, affect the estuary
At the Estuary Program, we work toward the health of the Morro Bay estuary for the benefit of people and wildlife every day. We complete big projects that have a correspondingly large impact, like our rural road restoration project that is projected to keep more than 12,200 tons of sediment from entering the estuary through 2027.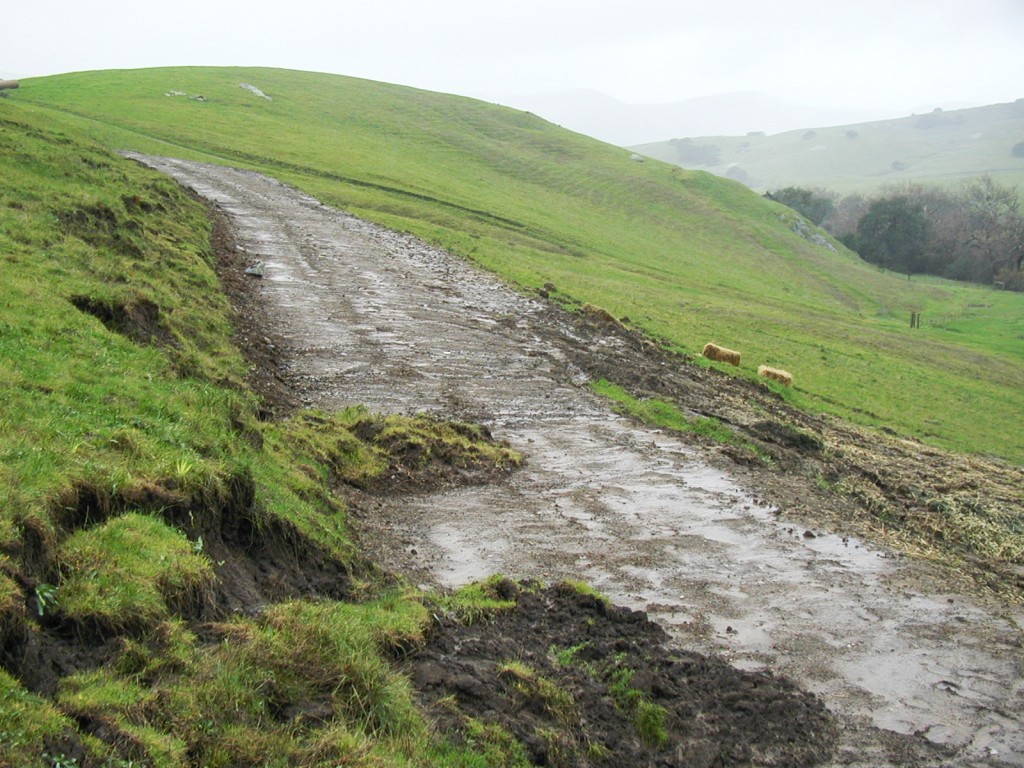 We also make small day-to-day decisions, like choosing to stay on established trails when we conduct fieldwork or hike on our own, rather than cutting new ones. We don't usually announce those small choices, but maybe we should.
Though the impact of each small choice is minimal on its own, those impacts build up over the course of a month, a year, or a lifetime. (For more information about the impacts of off-trail hiking over time, read this detailed study completed by the National Forest Service.)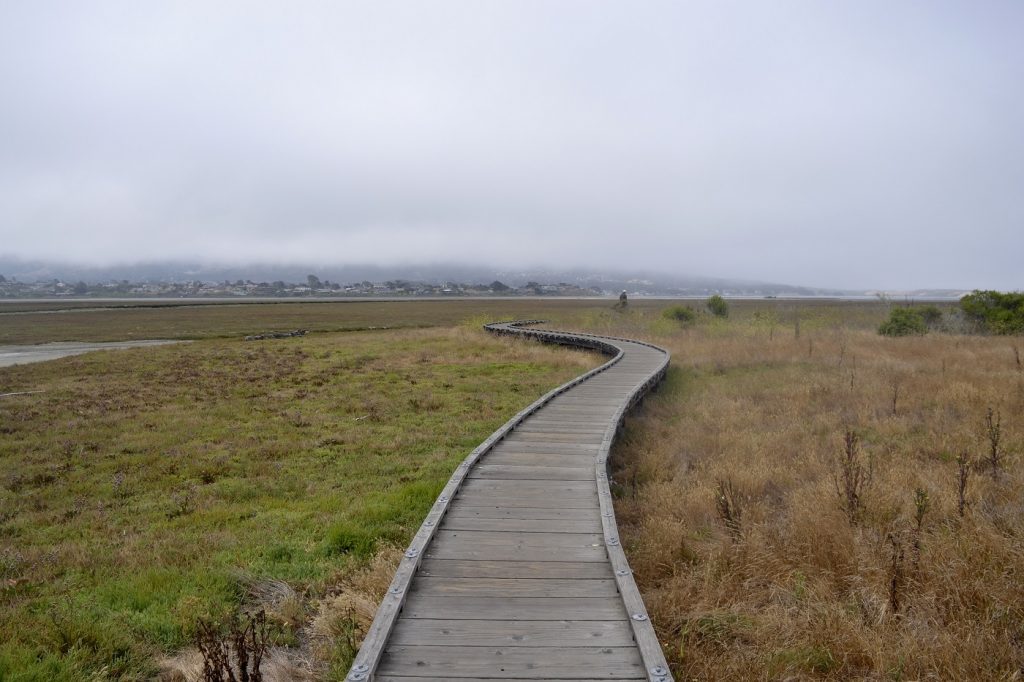 Earth Day provides an annual opportunity for us to take stock of both the big and small choices we make and the impacts they have. It asks us to consider changing paths, choosing a road that leads to a better outcome for more people and wildlife worldwide. This year's Earth Day theme, Protect Our Species, asks us to focus on preserving the wide variety of lifeforms on the planet (often called biodiversity) in spite of the challenges presented by climate change.
Biodiversity and climate change in Morro Bay
There are many species to protect in and around the Morro Bay estuary. Our Atlas of Sensitive Species of the Morro Bay Area shares details about 95 native species that live here and are threatened, endangered, or have special status in California. The list includes:
47 bird species
17 plant species
15 mammal species
5 lichen species
5 invertebrate species
3 reptile species
2 fish species
1 amphibian species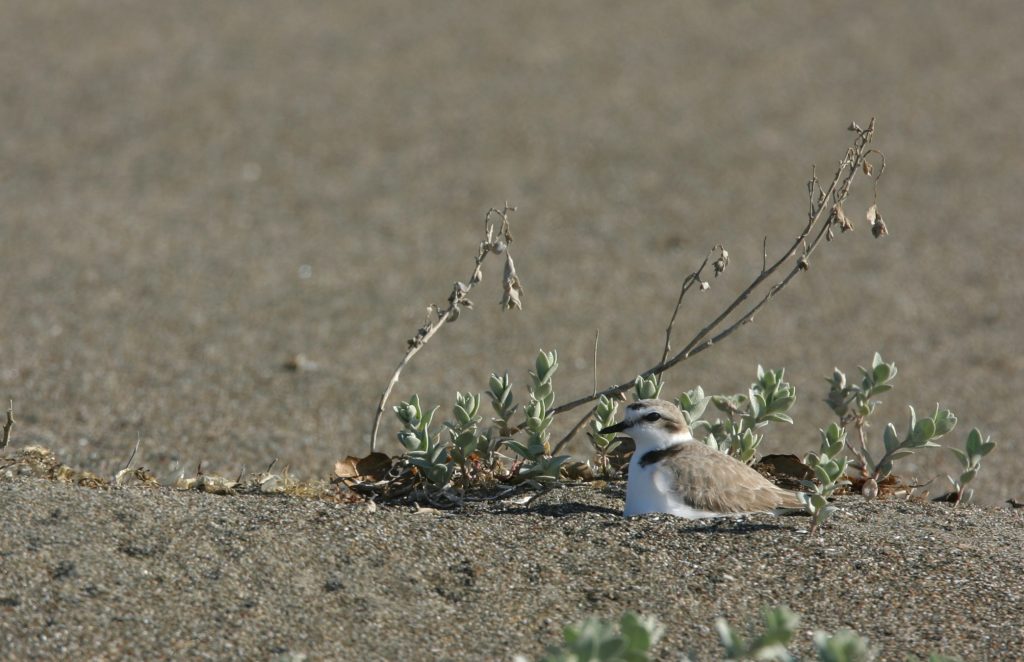 Hundreds more native species are currently thriving in and around Morro Bay. Unfortunately, climate change threatens both species that are currently struggling and species that are doing well today.
How climate change could impact local biodiversity
The 2018 California Climate Change Assessment found that, if greenhouse gas emissions remain at the current level, between 45% and 56% of the natural vegetation in California will be stressed by 2100. This damage to native plant communities would negatively impact the birds, mammals, reptiles, fish, and other species that depend on native vegetation to survive.
The National Audubon Society's Climate Report found that 314 bird species across the United States are threatened by the effects that climate change will have on their habitats. Audubon's list of impacted birds that spend time in California runs to 51 species and includes birds often seen on the estuary, like the double-crested cormorant.
As temperatures rise, only 21% of the double-crested cormorant's summer habitat is predicted to remain stable by 2080. Their remaining summer range will shift far north, into boreal forests. Scientists do not know whether double-crested cormorants will be able to adapt to these changes, or how quickly they could do so.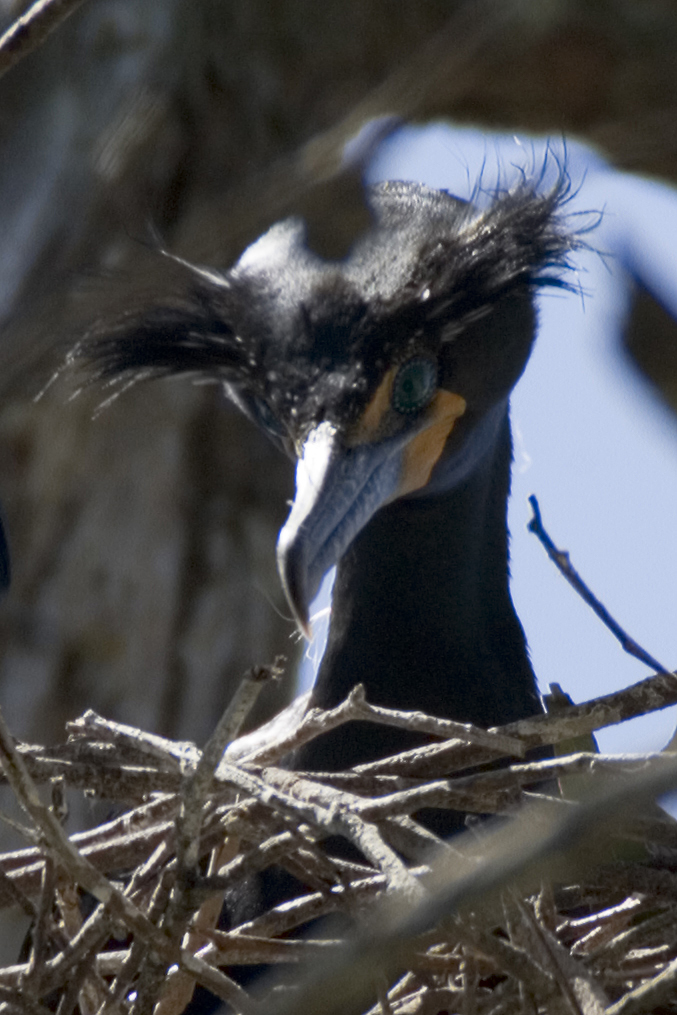 How Morro Bay and other estuaries help
One bright spot on the climate-change horizon is that the Morro Bay estuary and other estuaries worldwide have the power to reduce the amount of carbon in the atmosphere. Seagrasses, like eelgrass, and salt-marsh plants, like pickle weed and salt grass, require carbon dioxide in order to live. They take that carbon dioxide out of the air and capture it in their roots (or rhizomes) and in the sediment beneath them. This process of removing carbon dioxide from the air is called carbon sequestration.
Seagrass is especially good at sequestering carbon. The Commission for Environmental Cooperation's 2016 publication on North America's blue carbon reports that, though seagrass meadows account for only 0.2% of the area of the ocean's surface, they store an estimated 20% of all carbon stored in marine environments. (Carbon stored in marine environments is often called blue carbon.)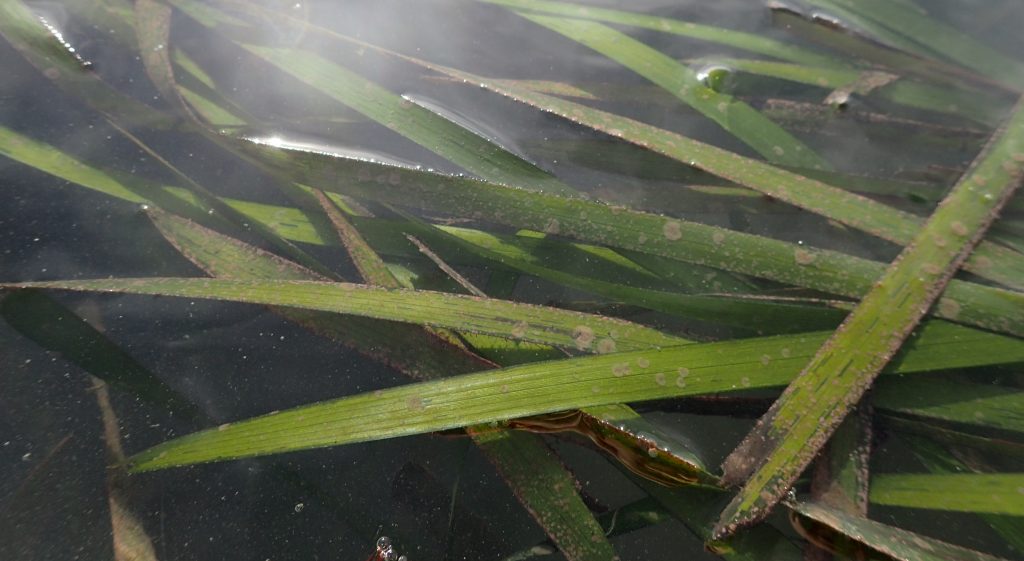 The more salt marshes and seagrasses we have worldwide, the more carbon dioxide we can remove from the air in order to slow down or reduce the effects of climate change, which is good for wildlife. This is part of the reason why it's so important for us to continue working to restore Morro Bay's eelgrass beds.
Restore America's Estuaries and EarthCorps created the following video, which explores the restoration of the Snohomish estuary in Washington State and explains how important estuaries are in the fight to reduce greenhouse gas emissions.
How you can help
If you're reading this blog, you're likely familiar with suggestions for reducing your carbon footprint and practicing at least some of them. Thank you!
This Earth Day, we encourage you to keep up the good work and to consider taking up one more action to preserve biodiversity or reduce carbon levels in the atmosphere. Here are two options for taking action that accomplish both goals, just like estuaries do.
Plant native plants. All plants need carbon dioxide to live, whether they're on land or under the water. Planting a native garden helps capture carbon and encourages biodiversity by supporting native wildlife. Choose

plants that attract bumblebees

or other pollinators, giving them a place to feed in your neighborhood. Even if you don't have room for an in-ground garden, pick up pots at a yard sale or second-hand store and place them near your door, patio, or porch. (This Sunday, April 21, visit

Greenspace Cambria's Earth Day celebration

 for the

launch of their 3,000 Trees Initiative to see how you cold become a steward for 100 saplings

.)
Volunteer with the Estuary Program. Visit our

Volunteer page

and fill out our new volunteer-interest form (updated in January 2019). Volunteering to transplant eelgrass in the late winter and early spring checks both boxes. Some of our volunteer monitoring activities, like our

annual spring bioassessment survey

, also focus on the health of plant communities and the diversity of wildlife.
And, because every day should be Earth Day, we also invite you to participate in ECOSLO's second annual Seas to Trees Day on Saturday, May 4. This day of service offers eight different activities for volunteers to take on, including our own Pick up and Paddle cleanup at Tidelands Park in Morro Bay. Visit the Seas to Trees event page for more information and sign up for a volunteer activity today.
---
Subscribe to our weekly blog to have posts like this delivered to your inbox each week.
Help us protect and restore the Morro Bay estuary!
Thank you for helping our beautiful, bountiful, biodiverse bay!