Fieldwork season is in full swing now for us here at the Morro Bay National Estuary Program, and we have been busy hiking around the creeks and estuary to continue monitoring our local watershed. In April and May, we monitored eelgrass and conducted bioassessment monitoring to help us see how healthy our creeks are.
Eelgrass monitoring
Eelgrass monitoring continues as usual when the tides are low enough to let us collect data. This past month, there was a good window spanning multiple days where we were able to monitor for a couple hours each day to check on eelgrass beds located throughout the bay. Despite some sneaky tides that did not fully cooperate as expected, we were able to complete our monitoring at three different eelgrass beds in the bay.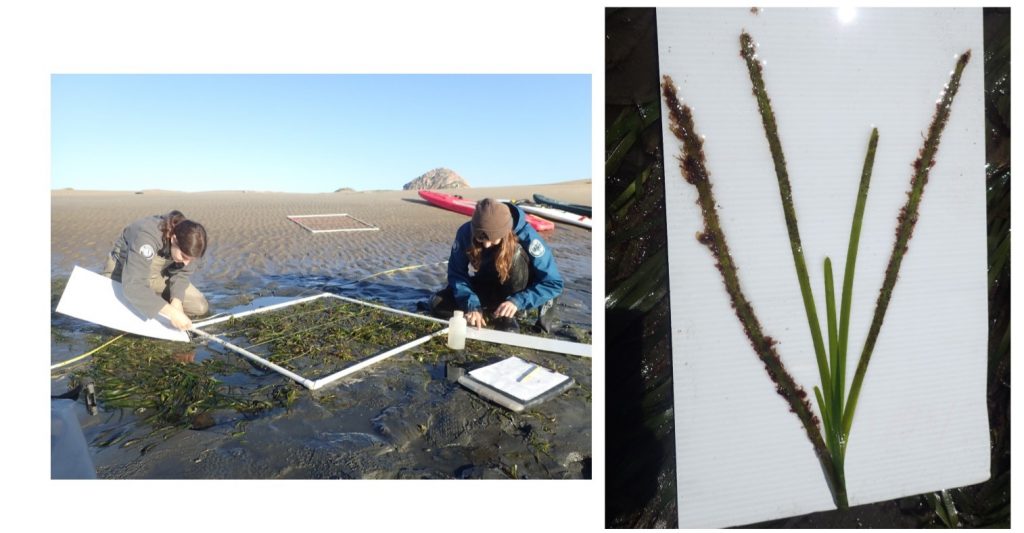 Bioassessment Monitoring
Spring means it is bioassessment season, and we have been very busy conducting full creek surveys throughout the watershed. These surveys measure the overall health of the creek by looking not just at the water quality, but at the creek system as a whole. To learn more about these bioassessment surveys, check out these blog posts.
This year, twenty-four volunteers helped us complete ten surveys in the watershed. Our surveys spanned Chorro Creek and its tributaries, as well as Los Osos Creek. A big thank you to all the volunteers who helped complete these surveys—this would not have been possible without you!

We collect macroinvertebrates at eleven different locations in the creek, and then send these samples to a lab for sorting, identification, and counting.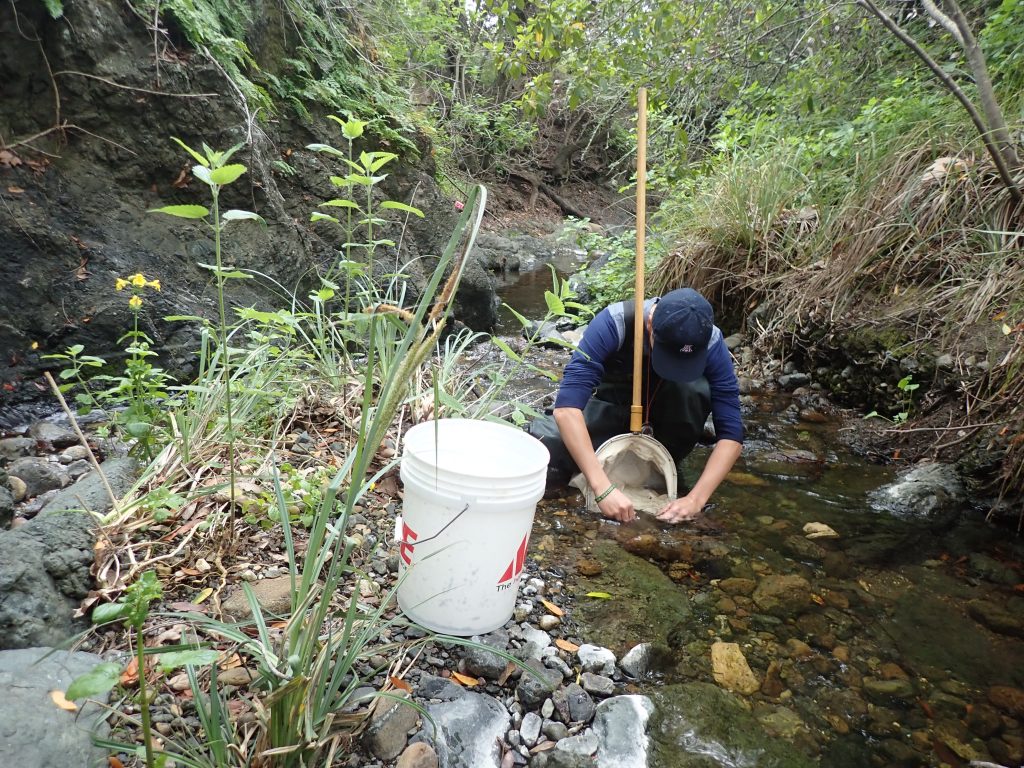 Certain macroinvertebrates are more sensitive to pollution than others; if we see healthy levels of these sensitive bugs, we know the overall water quality in that part of the creek is good. On the other side of the spectrum, if we see low overall numbers of macroinvertebrates or find mostly species that are less sensitive to pollution, creek health might be compromised. To see how creeks in our watershed looked least year, check out the report on our website.
Enjoy some photos from our surveys!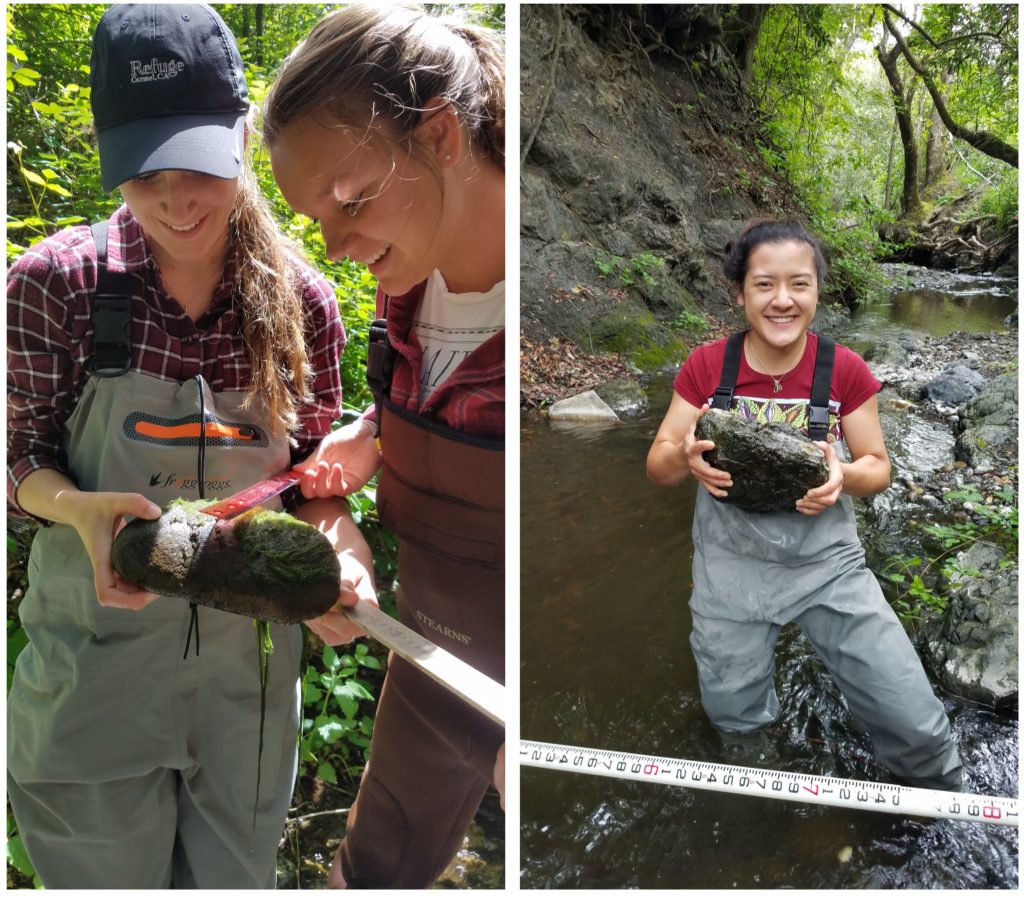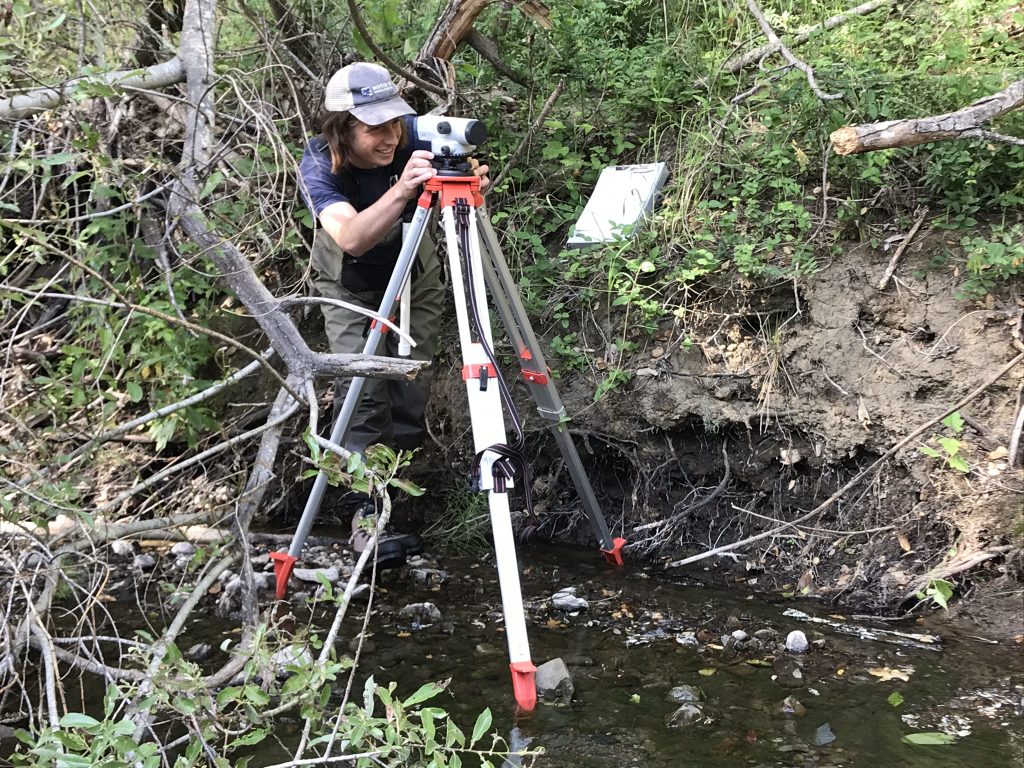 Weather and rainfall
Luckily the weather cooperated well with our monitoring efforts, even though the rain decided it wasn't quite done yet for the month. In total, we received 1.75″ during the month of May, as measured by the station on Canet Road located along Highway 1 towards Morro Bay. This brings the total rainfall for the water year to 28.1″ at the same station.
As spring shifts into summer, so do our fieldwork plans. We are very excited to have finished up our bioassessment surveys, and are now looking forward to continuing our eelgrass monitoring throughout the bay. If you missed it in our last field updates blog post, we replanted eelgrass throughout the estuary and it's time now to check in on it. We'll let you know what we find out in the next month or two.
---
Subscribe to our weekly blog to have posts like this delivered to your inbox each week.
Help us protect and restore the Morro Bay estuary!
Thank you for helping our beautiful, bountiful, biodiverse bay!