With summer in full swing, field staff at the Morro Bay National Estuary Program have greatly appreciated the long days. As always, we have been busy out in the field, collecting data from the watershed. Here are some of the things we've been up to recently.
Creeks
Our ongoing monitoring effort of the two subwatersheds, Chorro Creek and Los Osos Creek, that drain into Morro Bay allow long term trends to be established and we can see if current conditions vary from historical patterns.
Chorro Creek is the main creek in our watershed, draining about 60% of the total land area. We have monitoring sites along the length of Chorro Creek, as well as locations on each of the five tributaries. Between our staff and wonderful volunteers, we monitor each location at least once a month.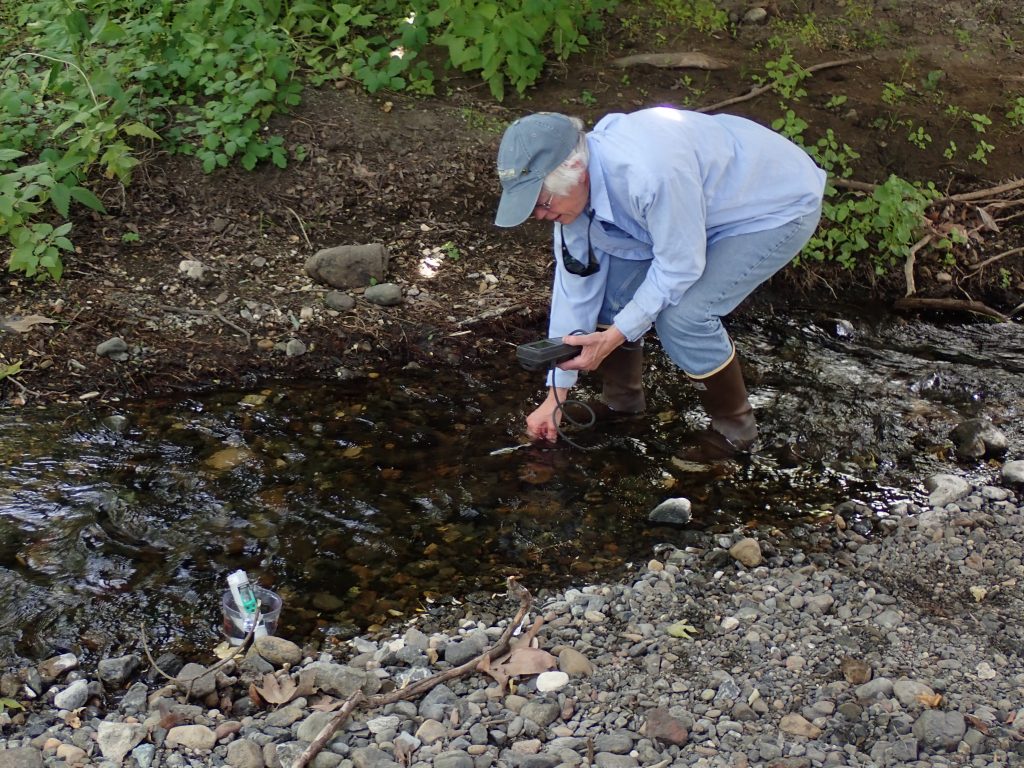 Each time we monitor water quality at a site, we collect data that includes: water temperature, dissolved oxygen, pH, conductivity, turbidity, phosphate levels, and stream flow to assess the quality of the stream.
Over the past two months, we have spotted numerous juvenile trout in the Chorro Creek watershed, which is always an exciting sight!  On one visit to Pennington Creek, a tributary to Chorro Creek that flows into Chorro Creek near Cuesta College, our field tech saw about a dozen trout swimming in a deep pool.
Restoration
Between 2014 and 2016, the Estuary Program partnered with Cal Poly, Camp San Luis Obispo, and the U.S. Forest Service to repair and stabilize road sites that were bringing sediment into the watershed. Working together, we repaired a total of 11.4 miles of road. It is estimated that 1,225 tons of sediment erosion will be prevented annually for the next decade due to this project.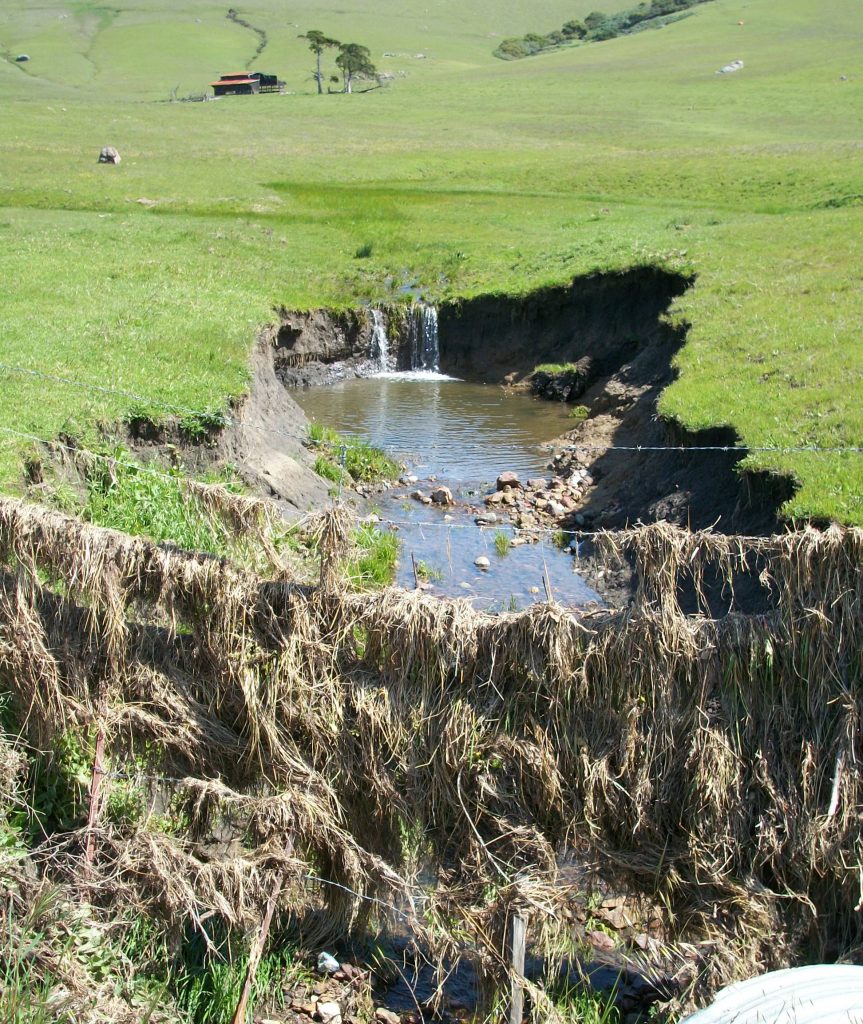 In controlling erosion, it is important to follow the general principle of: slow it, spread it, sink it. By following this outline, you can greatly reduce the potential for water to carry sediment into the creeks and on into the estuary.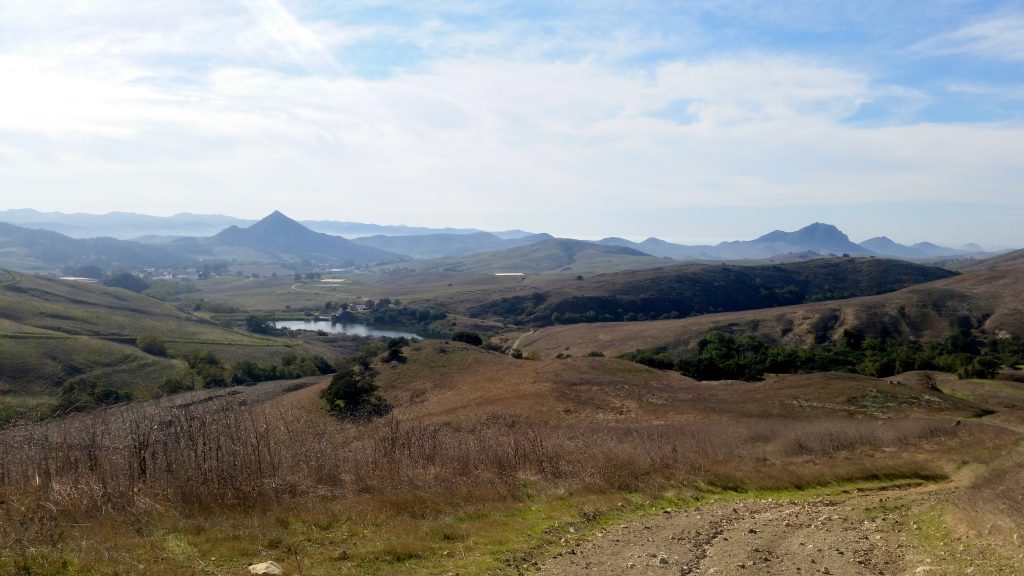 As part of this project, the Estuary Program goes out to monitor these sites to make sure the road repairs and changes are working properly, and find any problems so we know where to come back and do maintenance as needed. The first stop for this monitoring included roads located high up on Camp SLO property.
A guide took us up to the retrofitted roads so we could take photos to compare with those from previous years. At one of the spots where we stopped, it was possible to see the headwaters of Chorro Creek, as it came from a spring up near the top of Cuesta Ridge.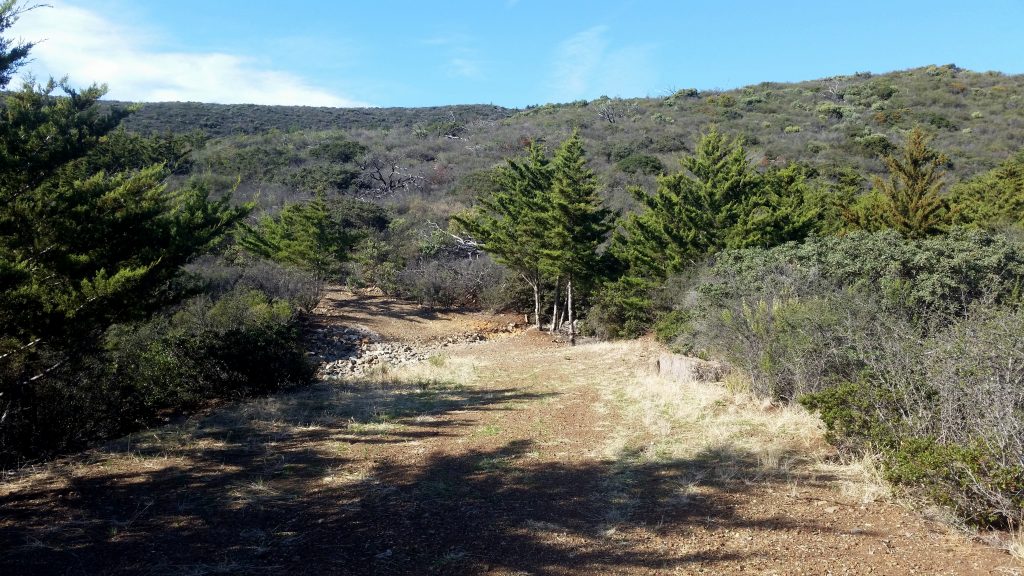 Eelgrass
Just like our creek monitoring, our eelgrass monitoring is constant as well. Each quarter, when the tides are at their lowest, we get out onto the bay to monitor eelgrass in different locations. Eelgrass is the foundation of a healthy marine ecosystem and, in recent years, the eelgrass in Morro Bay has drastically declined. For more information on eelgrass in the bay, check out our other eelgrass resources, including this recent article in the San Luis Obispo Tribune.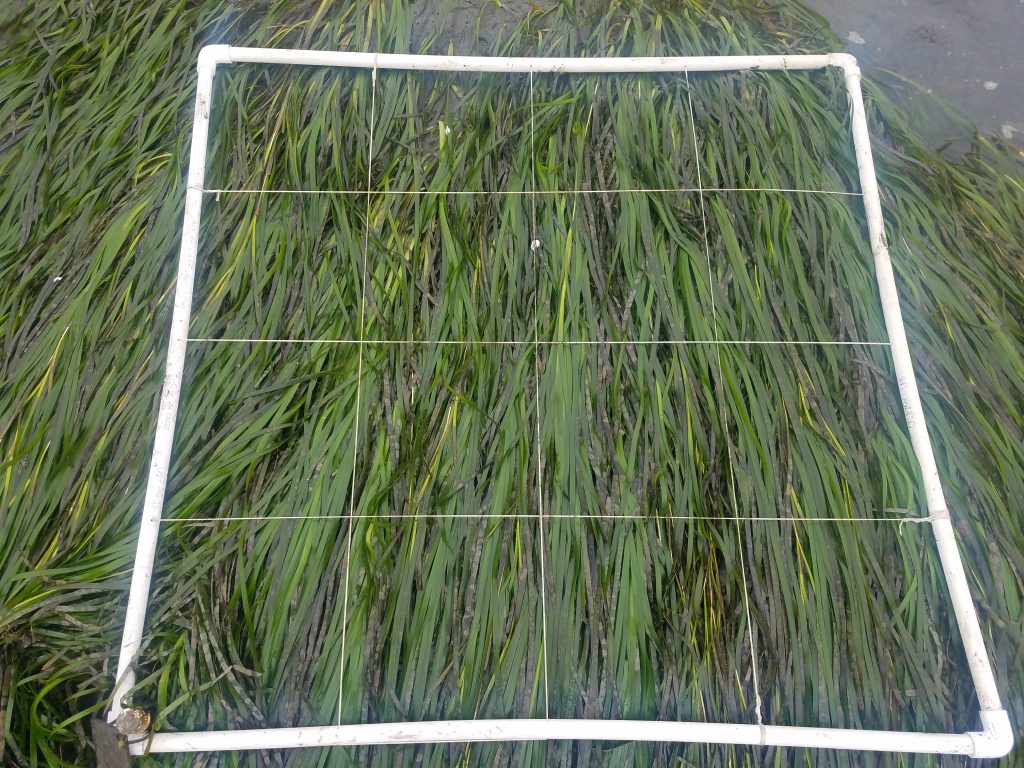 In July, we met up with our partners at Cal Poly to continue monitoring eelgrass throughout the bay, from beds near Morro Rock to all the way back near Cuesta Inlet.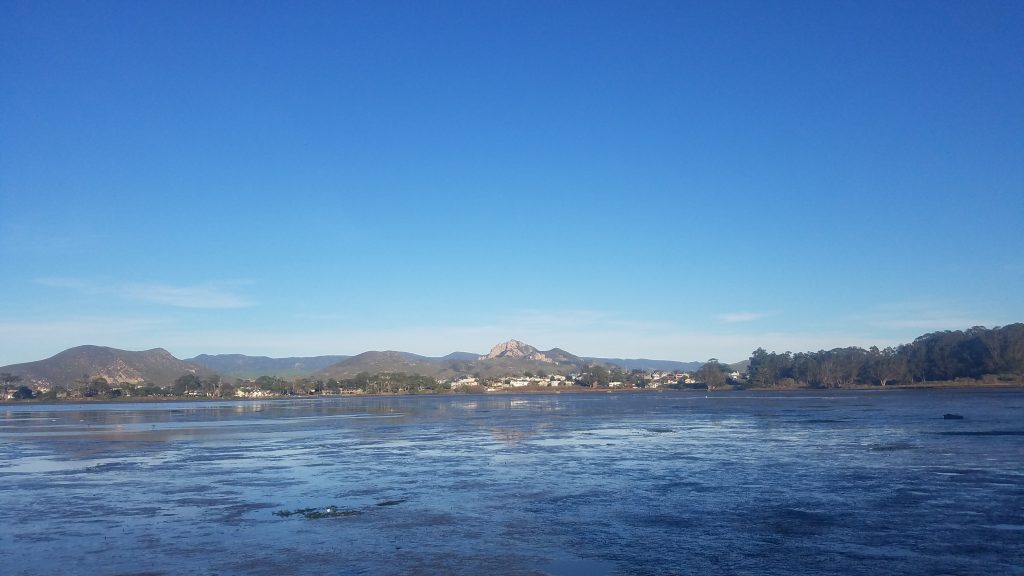 In the summer, the good, low tides are early in the morning. This means we are sometimes out watching the sunrise as we collect this valuable data. Not a bad way to start the day, listening to the birds and animals in the estuary get their day started.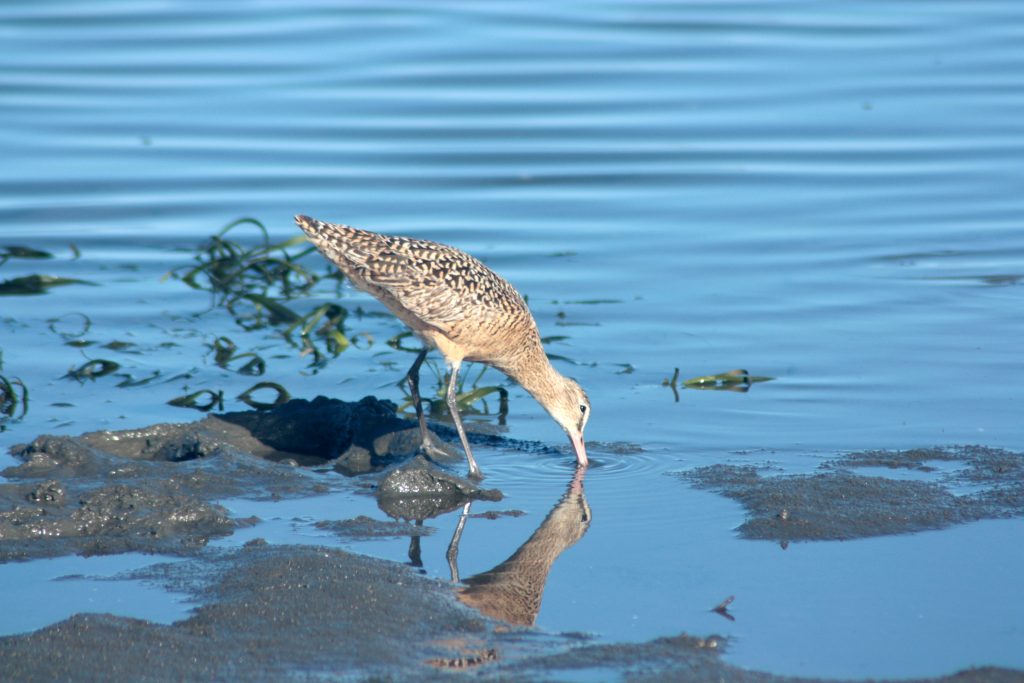 We hope you enjoyed hearing about our adventures outside of the office so far this summer. Between monitoring the creeks, the estuary, and the watershed as a whole, we have had a lot of fun getting outside and being busy. Stay tuned for another field updates blog post towards the end of summer, and keep enjoying the summer days while they are here. Cheers!
---
Help us protect and restore the Morro Bay estuary!
Thank you for helping our beautiful, bountiful, biodiverse bay!