Whether you've been counting down the days with your festive sweaters or hiding in a cave under a box, hoping to avoid the hustle and bustle, the holidays have arrived. Since we know you care about the health of Morro Bay and beyond, we're here to help you avoid the holiday season becoming a season of unintended wastefulness. That's right, 'tis the season to get environmental! Here are some simple ways to be more eco-friendly this year.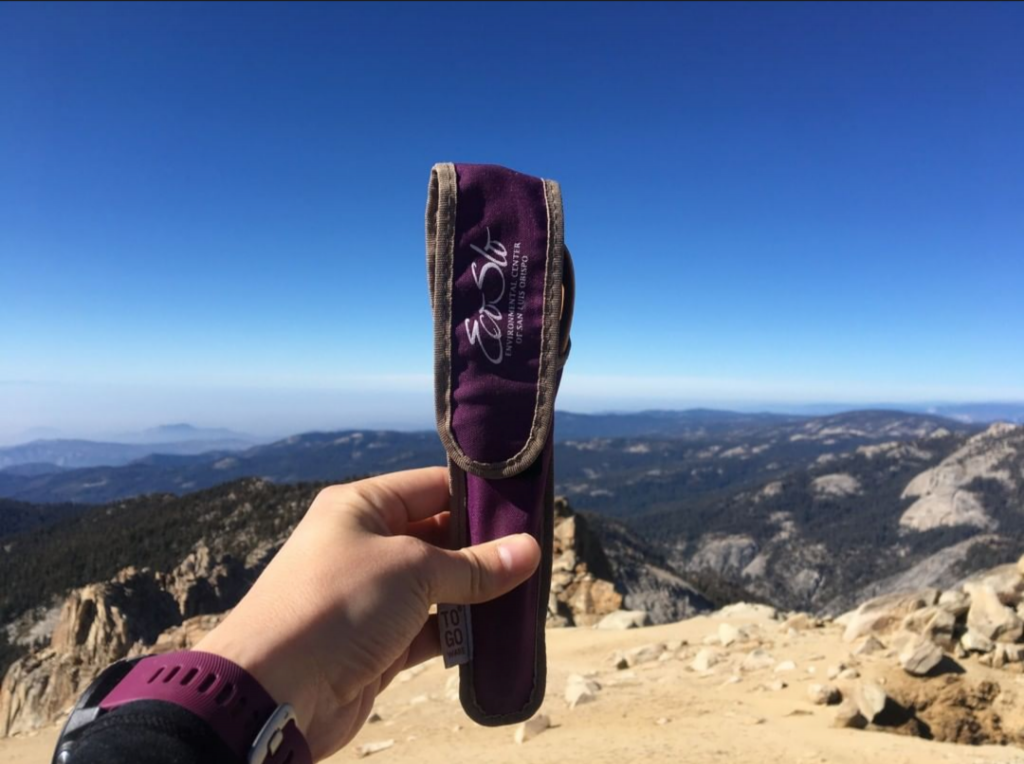 Gift giving
Want to get something really cool for your loved ones? Try picking up presents locally. Look up local artists and craftspeople, or visit collective art galleries or holiday fairs, to get unique gifts for the whole family!
Want to introduce friends and family members to some environmentally friendly options for everyday items? Buy them reusable straws, bottles, bags, and to-go utensils to guide their first steps towards  the three Rs: reduce, reuse, and recycle.
Trying to buy something for the person who has everything? Why not donate money to an environmental organization on their part? BAM! You just gave them a better environment. Now, what better gift is there? You could also pick up something for them from a local business like ESTERO, which donates 20% of its proceeds to local charities, including the Estuary Program.
Did your gift come in plastic packaging? It may not be recyclable, even if it has a triangular recycle symbol on it. Don't guess! Practicing "wishful recycling" can cause more harm than good; when a nonrecyclable item is added to a bin of otherwise recyclable items, it contaminates the batch. This can lead to the whole bin ending up in the trash, which causes a lot more waste than just throwing out the nonrecyclable item in the first place. Because recycling is tied up with international industry, recycling guidelines change more often than you might think. Now is a good time to check the Integrated Waste Management Authority (IWMA) website to make sure you're on the right track.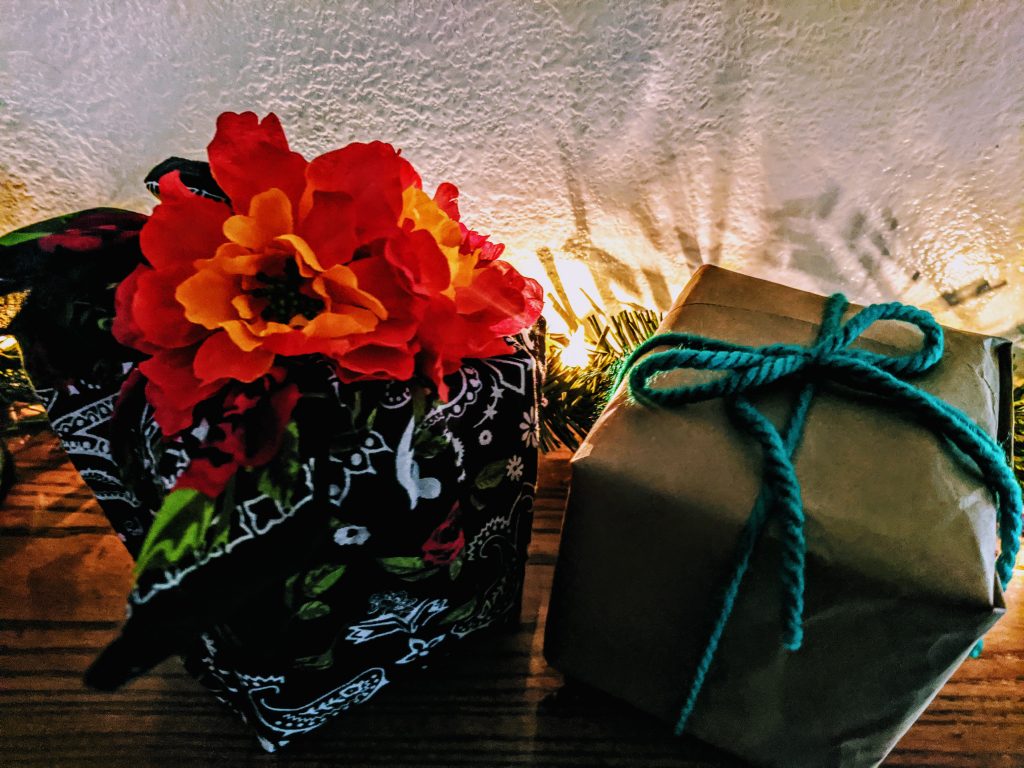 These two gifts were wrapped with love for the environment! One is wrapped with a bandanna topped with flower clips. The other is wrapped with packaging paper from a different gift and topped with left over yarn from a craft project. Can you think of there creative ways to wrap gifts with out creating more waste?
Wrapping for gifts
If you think about it, wrapping paper tends be single use. This year, try your best to use wrapping that can be recycled! Tissue and brown paper are an easy go-to since they both tend to be recyclable. You can also find wrapping paper made out of recycled content! If you're trying to cut down on waste, it's best to avoid wrapping and bows made out of plastic since they are not recyclable and they stay in our environment a lot longer.
Love bows on your gifts? Opt for fabric bows that can be used multiple times, or make bows from paper or twine made of natural materials such as cotton. Paper, cotton, and hemp can biodegrade, whereas plastic materials just become micro-plastics as they break down.Think of the cute turtles you could be helping with just one paper bow!
Don't like the idea of throwing anything away? You can also use knot wraps, which can be used again and again. Check them out here! They are essentially huge bandanas used for gift wrapping, and there are so many cool ways to wrap them around a gift. Check out these knot wrapping videos for some help and inspiration.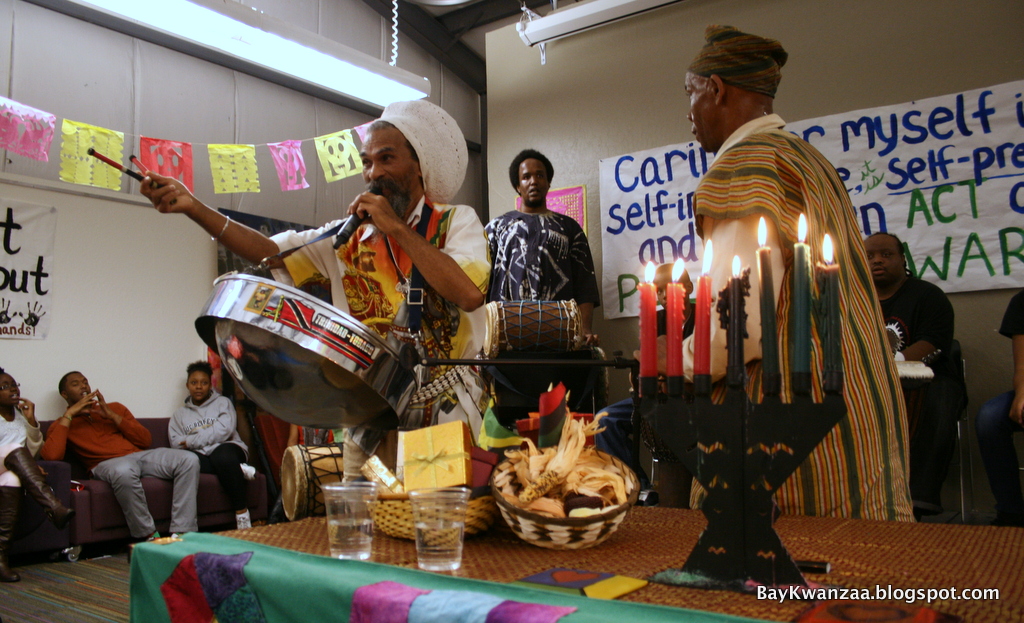 Decorations
One of the best parts of the holiday season is the decorations! Whether you make your house into a winter wonderland or decorate for a specific holiday, there are several ways to make sprucing up your home environmentally friendly:
Use the same decorations for as many years as possible;this alone reduces a lot of waste.
Maybe thekids have outgrown your singing snowman and the tablecloth for your holiday meal just isn't your style, but they're still in good condition. Don't throw them out; donate these decorations to a thrift store for others to enjoy.
Want more decorations? Go to an antique or thrift store first—you may be surprised at what you can (Plus, buying from second-hand stores meansless plastic packaging!)
If you choose to buy new,avoid single use decorations. This will help reduce the amount of waste you'll produce when the holidays are over.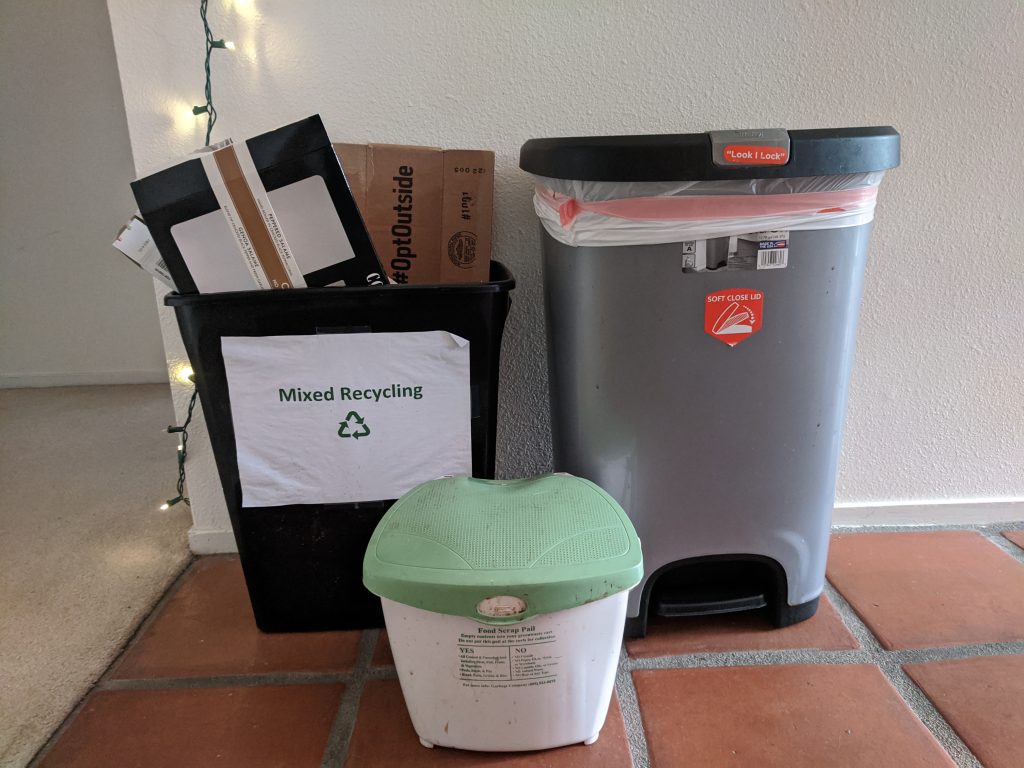 Green entertaining 
A perfect way to make any holiday get-together more eco-friendly is to have a compost and recycling bin accessible for your guests!  Don't know what items go where? If you live in San Luis Obispo County, check out IWMA's page,   print out their help guide, and place it on or near the bins. This way, your guest have a blast at the party and get some eco-cation. Get it…? Eco-cation like education, tee hee.
You can also offer finger foods so you can skip the plates and utensils entirely, or choose reusable options.
Eco-friendly solutions for specific holidays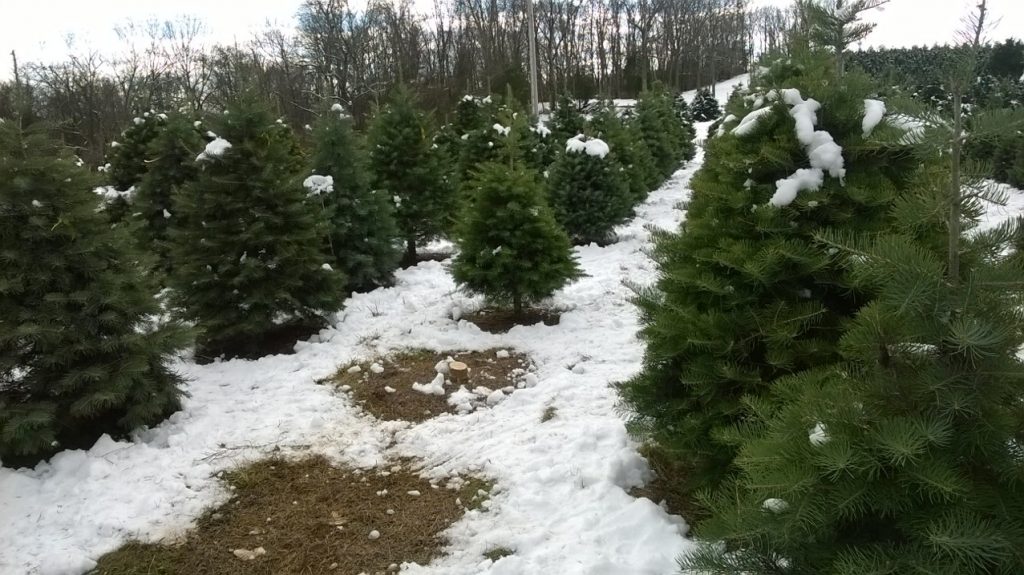 Christmas trees
Did you know that you have to use a plastic Christmas tree for 20 years to offset its carbon footprint? This might seem counter-intuitive, but it's more environmentally friendly to get a real Christmas tree.
I know, mind blown, right? But, think about it. On average, people use one plastic tree for seven years, and then they toss it out. The plastic from this tree stays in our environment for many years, since it doesn't biodegrade like organic materials do.
On the other hand, it takes seven years for a live tree to grow to a sellable size. During that time, it is absorbing carbon dioxide and putting oxygen out into the air, benefiting the environment and wildlife around it. A plastic tree that can't do that. One thing that can add to the carbon footprint of real trees, however, is the distances they travel to be sold. Many of the Christmas trees you'll find on the Central Coast have been grown out of state and trucked south. To minimize the negative effects of the carbon dioxide and other pollution created through the transportation process, try to buy your live trees as local as possible.
Another way to go about it is to chop your own tree down. You can help the health of overcrowded forests by chopping down smaller trees so that the more established trees have less competition. This can also help reduce the risk of wildfires. All you need to do is get a permit and follow Forest Service regulations! Maybe you could start a new Christmas tradition! Check out this webpage if you are interested.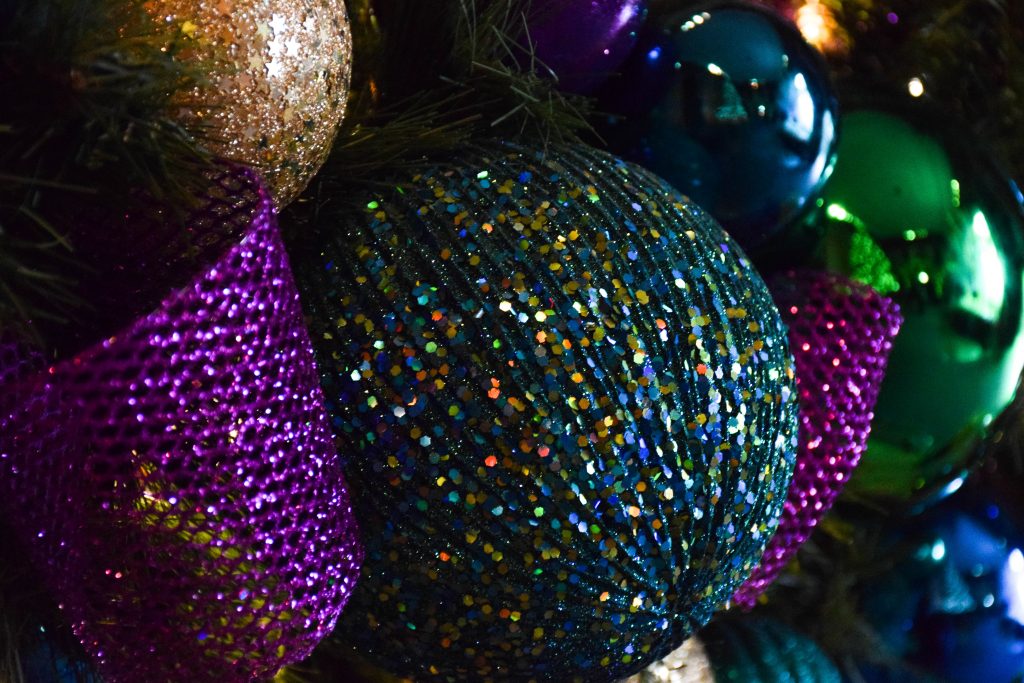 Ornaments
Some of the same tricks we suggested for decorations apply to ornaments. Before you buy new, make sure to check out your local thrift store. There might be cool vintage ornaments and you can get them for cheap without the plastic packaging! One point for you and one for the environment, score! If you use the same ornaments every year, you are on the right track! Luckily, some ornaments become family heirlooms and cause less waste because they are used for many years.
Are ornaments recyclable? For the most part, they are not. Ornaments made out of glass, fired clay, treated wood, and plastic are not recyclable. Only ornaments made out of untreated wood and paper are usually safe to recycle. Glass ornaments, because of their shapes and how thin they tend to be are not recyclable even though other glass items such as cups are.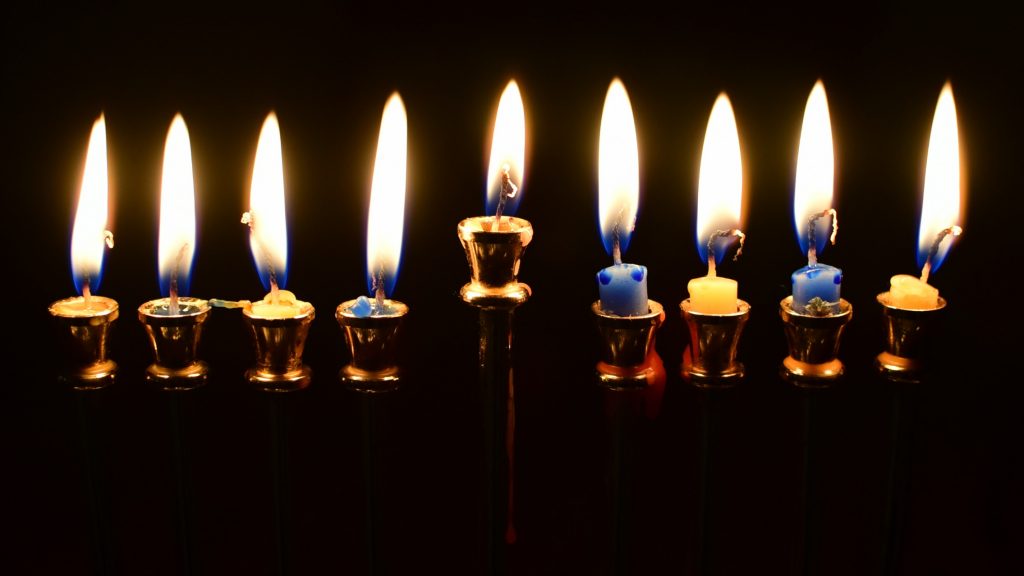 Menorahs and Kinaras
Some families hand their menorahs or kinaras down for generations, which is an environmentally friendly practice. However, if you are in the market for a new one, try to get one through an antique store, buy an upcycled or handmade one on Etsy.com, or ask if someone has an extra one to give to you!
Need to shine your menorah? Try using an eco-friendly alternative to silver polish, like baking soda.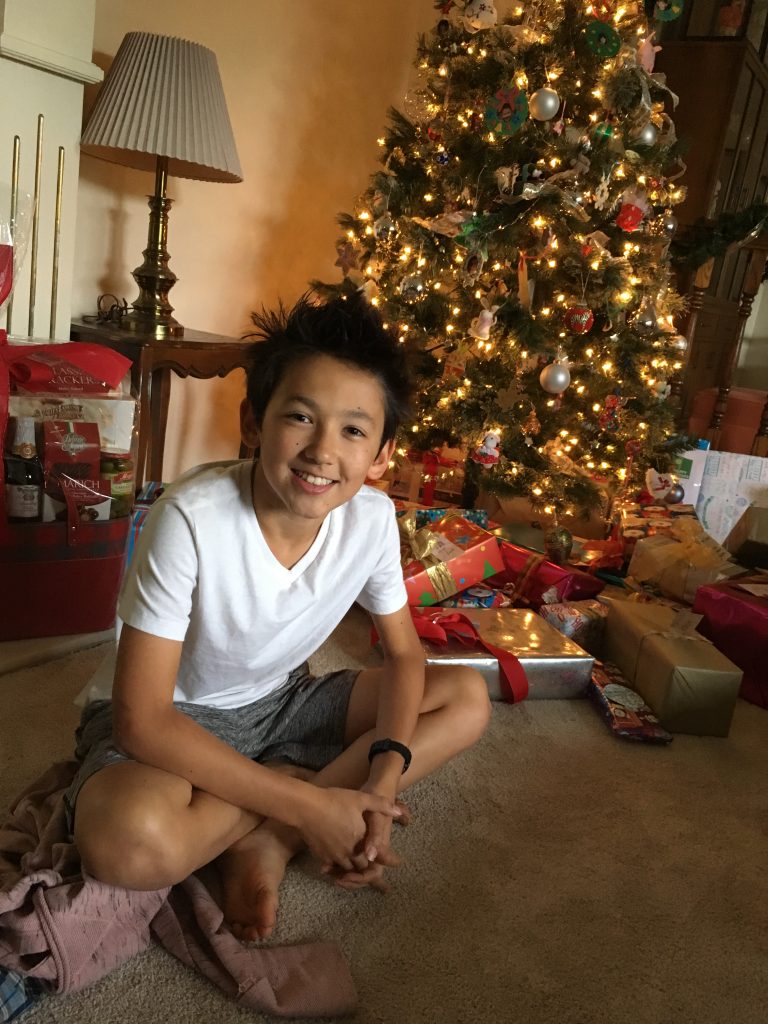 Happy Folidays!
Regardless of what holidays you celebrate, we hope this post has given you a few new ways to make this season an environmentally friendly one! Happy holidays, everyone!
Reminder: Remember that not all plastic is recyclable! Want to know what is recyclable? If you live in SLO County check out IWMA's website.:
Or, check our blog here: https://www.mbnep.org/tag/where-does-our-recycling-go/
Work cited:
"Eco-Friendly Hanukkah Traditions." Sustainable Baby Steps. Accessed December 18, 2019. http://www.sustainablebabysteps.com/hanukkah-traditions.html.
Eldorado – Forest Products Permits. Accessed December 18, 2019. https://www.fs.usda.gov/detail/eldorado/passes-permits/forestproducts/?cid=STELPRDB5253055.
Hageman, Markie. "Christmas Trees: The Sustainability of Real vs. Artificial." AGDAILY, December 11, 2019. https://www.agdaily.com/crops/christmas-trees-the-sustainability-of-real-vs-artificial/.
RecycleNation. "How to Recycle Christmas Trees and Ornaments." RecycleNation, December 29, 2014. https://recyclenation.com/2014/12/recycle-christmas-trees-ornaments/.
"What Can I Recycle in San Luis Obispo County?" SLO County IWMA, n.d. https://www.iwma.com/.