Towards the latter end of my high school years, I had a very precise vision of where my life was headed. I would finish all of my courses in the top percentile, leading me to my undergraduate studies at UC Santa Cruz, where I would pursue my Bachelor's degree, and later, my career in Marine Biology. I would be an active member of the farming community and make a life for myself along the Santa Cruz coast. As far as I was concerned, there was no other option.
Life, on the other hand, had different things in store for me.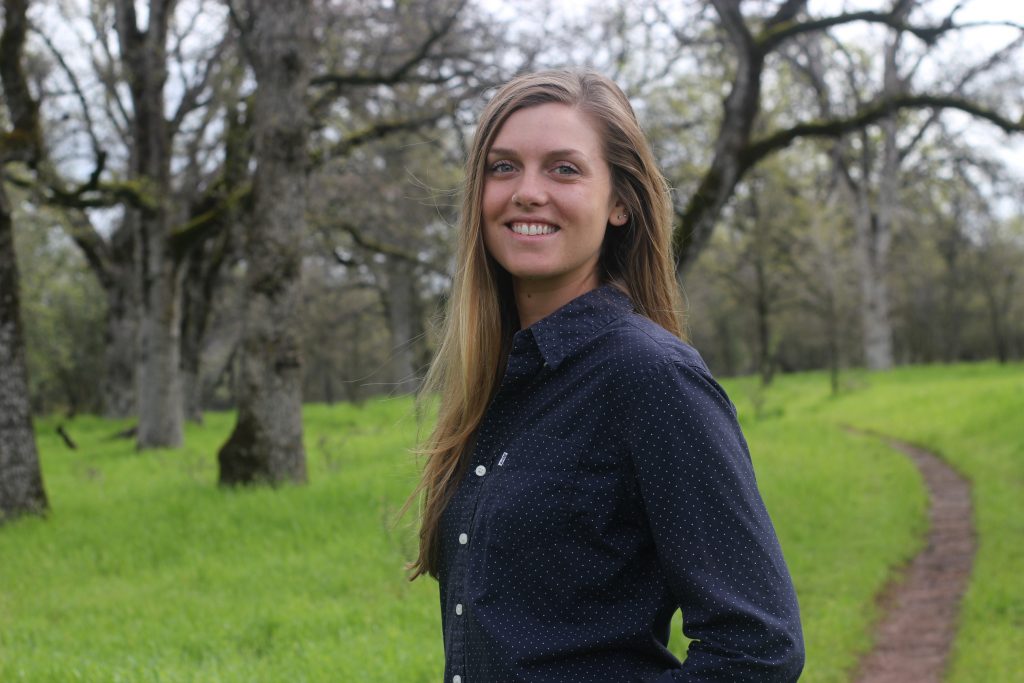 On August 17th 2012, I was informed that my admission from UC Santa Cruz had been rescinded. By this point, I had already turned down offers from UC San Diego, UC Davis, and Cal Poly. I had attended UCSC student orientation, found my dorm mate, and even enrolled in classes. My Wilderness Orientation backpacking trip with UCSC was three weeks away and I was four weeks from starting classes.
You may ask yourself, as I often did, "How on Earth could this have happened?" Most simply put: I had taken a college-level art class during high school for which UC Santa Cruz received transcripts two days late, due to a processing issue from the other institution. The head of admissions had rescinded my acceptance on the basis that I lied on my application. And that was that.
My mother became my own personal superhero through this process. For an entire week, we called daily, wrote emails and letters, and even drove down to Santa Cruz to speak with the head of admissions himself. But the university would not budge. No room for discussion. Re-apply next year as a freshman or come back in two years as a transfer.
I, naturally, was completely distraught. A year seemed like a life-time away and I had already declined all of my other offers. At that point, I had developed my personhood solely on the basis of academic excellence. If I didn't have school, what did I have?
A colleague of my mom's had suggested that I look into schools that offered rolling admissions, meaning that even if school had already started you could still apply. This left me with a limited number of options, none of which I was terribly excited about, but they were options nonetheless.
I applied to Sierra Nevada College on a Friday and moved to North Lake Tahoe on the following Monday to start classes. This Monday also happened to fall on my 18th birthday. It had been one week since I received the letter from UCSC.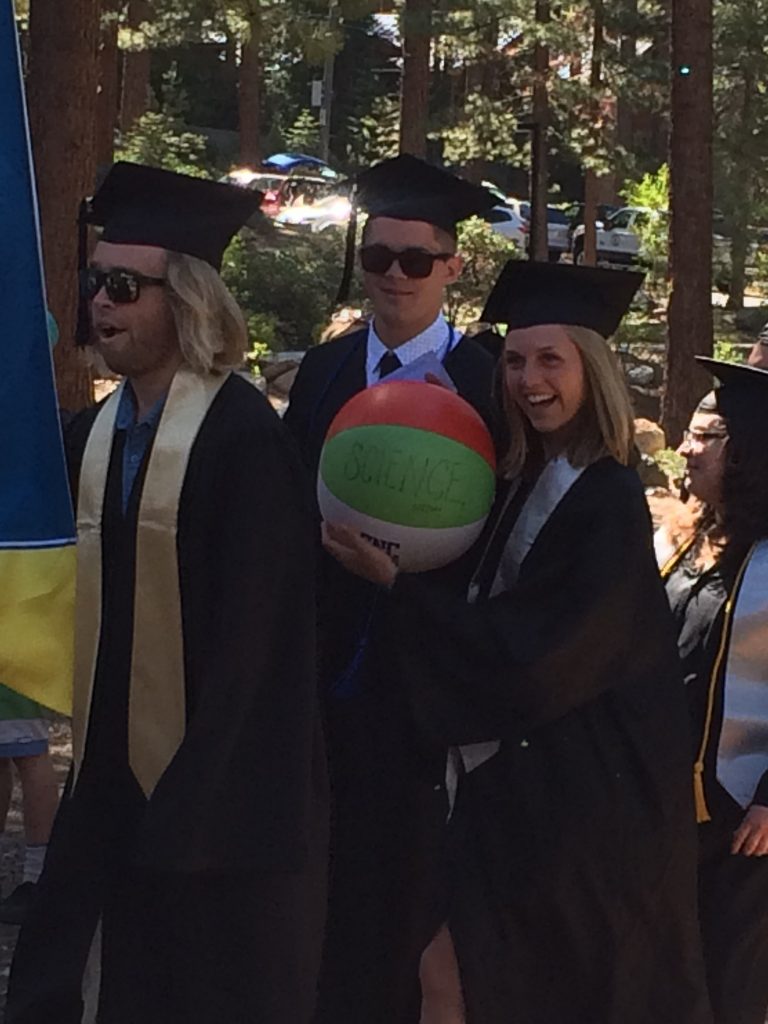 My mom left me in my new, foreign dorm room that day with an ice cream cake, telling me, "It's melting, go make friends."
I received my Bachelor of Science in Environmental Science and Ecology from Sierra Nevada College three and a half years later. I graduated with Magna Cum Laude honors and with a minor in Outdoor Adventure Leadership, walking the commencement stage with some of my life-long friends, a few of whom I met with my mother's melting ice cream cake.
To say that I learned a lot through this experience would be an understatement. I recreated who I was through this experience. I found that I was not defined by what school I went to, or what grade I got in a class. Rather, it was my life experiences and how I reacted to them that defined who I was. How I treated other people defined who I was.
Nearly all of the life-altering experiences I've had since have happened seemingly spontaneously and out of the blue. After I finished my degree, I found an off-the-wall job listed as a mountain biking guide on "The World's Most Dangerous Road" in Bolivia. Despite my parents' inherent concerns, I jumped on this opportunity and moved to La Paz within the following week, and stayed for nearly a year.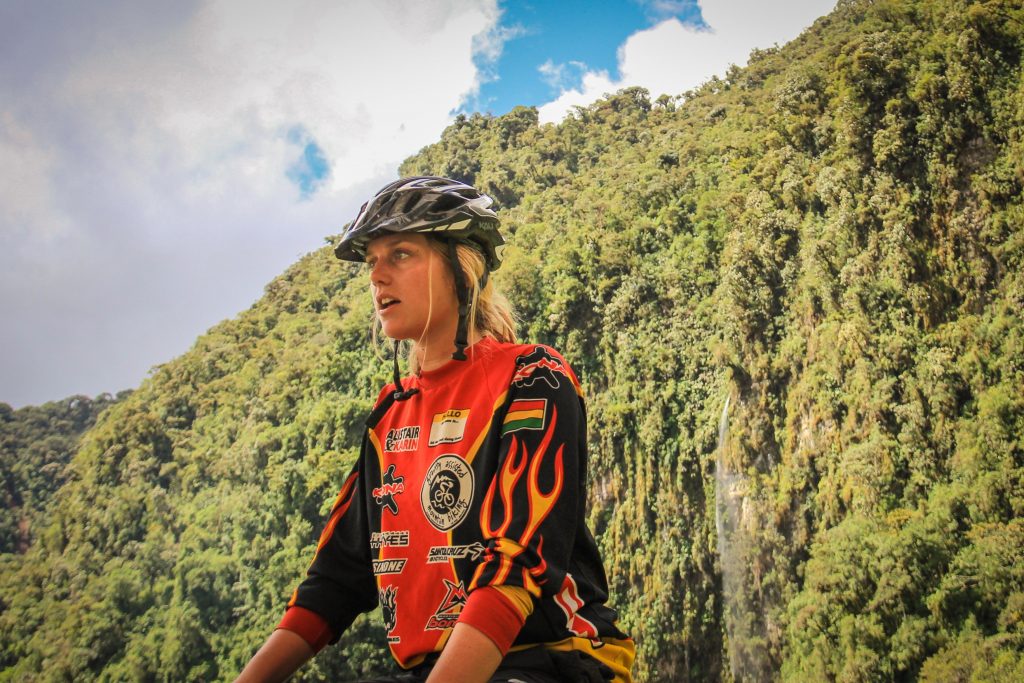 Since then, I've spent about two years under the AmeriCorps umbrella, working for environmental organizations at the federal, state, and non-profit level. I've feel so immensely lucky to have found AmeriCorps and highly suggest that pre- and post-college graduates look into their programs, no matter their field of interest.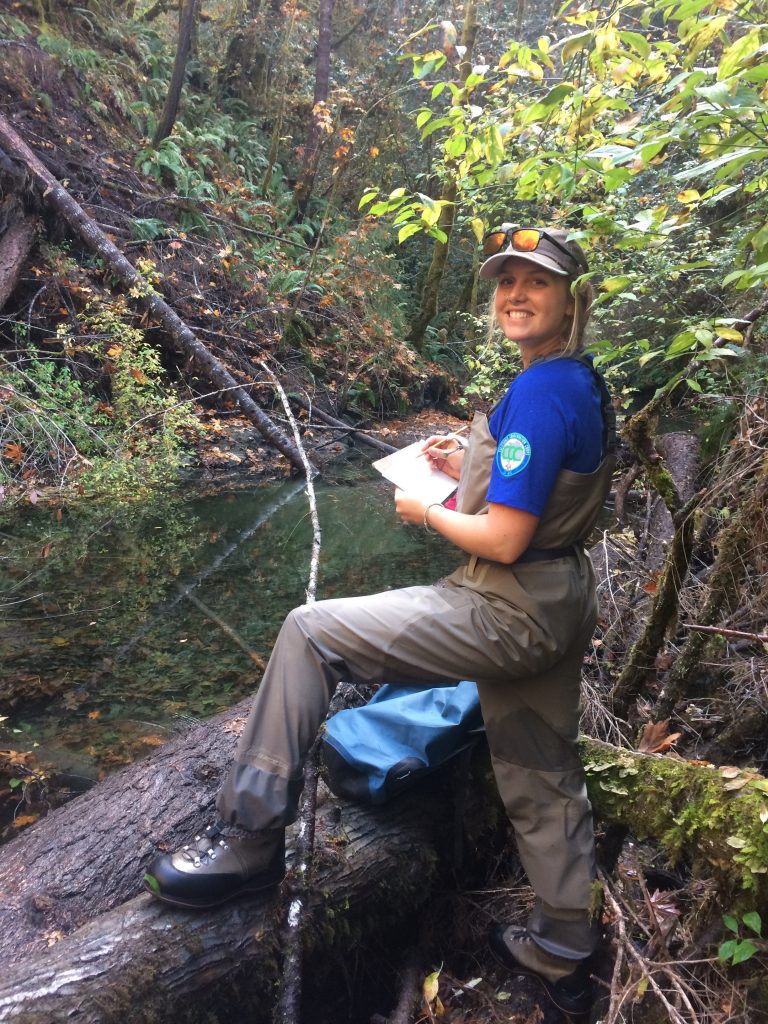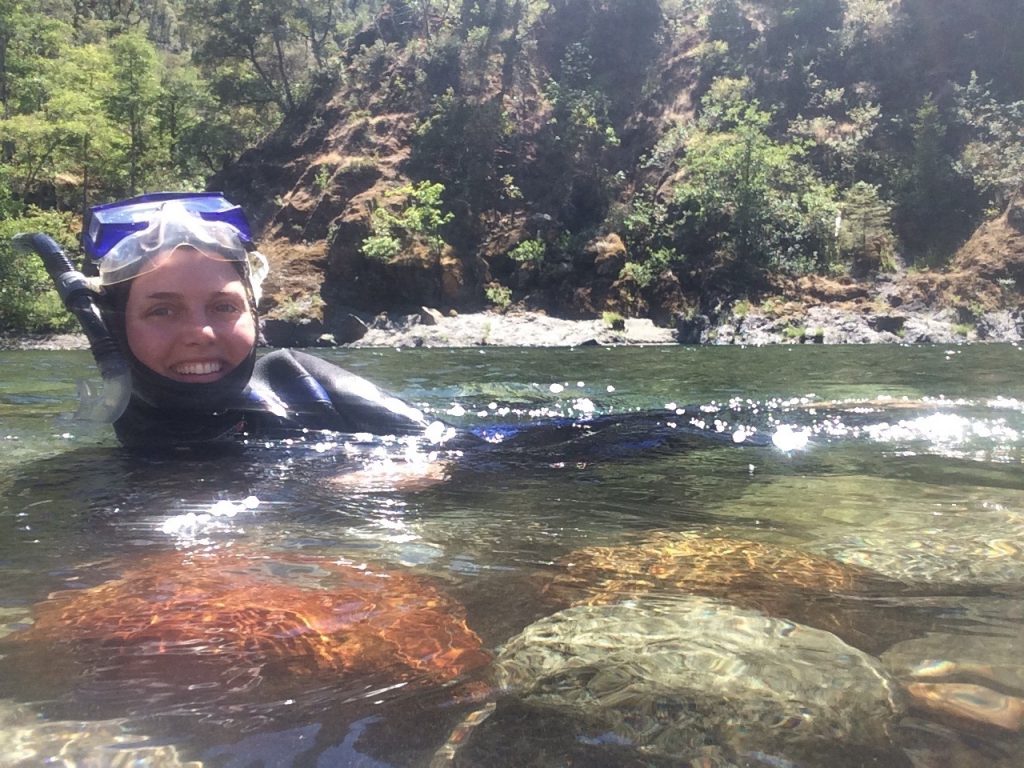 At the beginning of March 2020, I accepted a full-time position with the Morro Bay National Estuary Program, working as their Monitoring Coordinator. In many ways, this is my dream job. I get to be outside, doing work that not only has value, but also genuinely piques my interest. I'm working with both an amazing set of staff, as well as a motivated group of volunteers. I really couldn't be more excited to be where I am now.
And so, every bit of life experience, planned and unplanned, has proven itself to be worthwhile. Even the pieces of this journey that I never ever thought I'd relish in, I'm thankful for.
After all, isn't the journey the destination?
---
Subscribe to our weekly blog

 to have posts like this delivered to your inbox each week.
Help us protect and restore the Morro Bay estuary!
Thank you for helping our beautiful, bountiful, biodiverse bay!