The trail to Shark Inlet is a hidden gem, known among the locals for its accessibility to the dunes. It is a short family friendly stroll that has lots of beautiful vegetation along the way. Here is what you have to look forward to once this time passes and we're all able to get back out on the trail.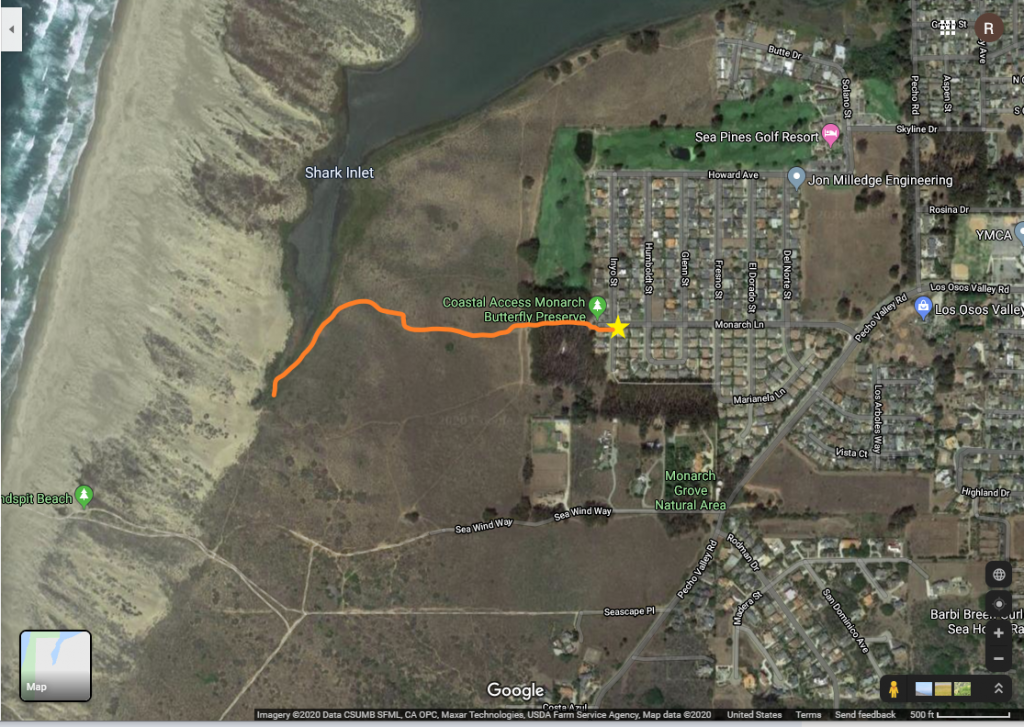 This trail is short, but lovely! Here is a map of the trail. 
Finding the trail head 
Pretend you are heading from San Luis Obispo toward Montana de Oro on Los Osos Valley Road, then turn right onto Monarch Lane. You'll take Monarch Lane until it ends and the trail-head is right there.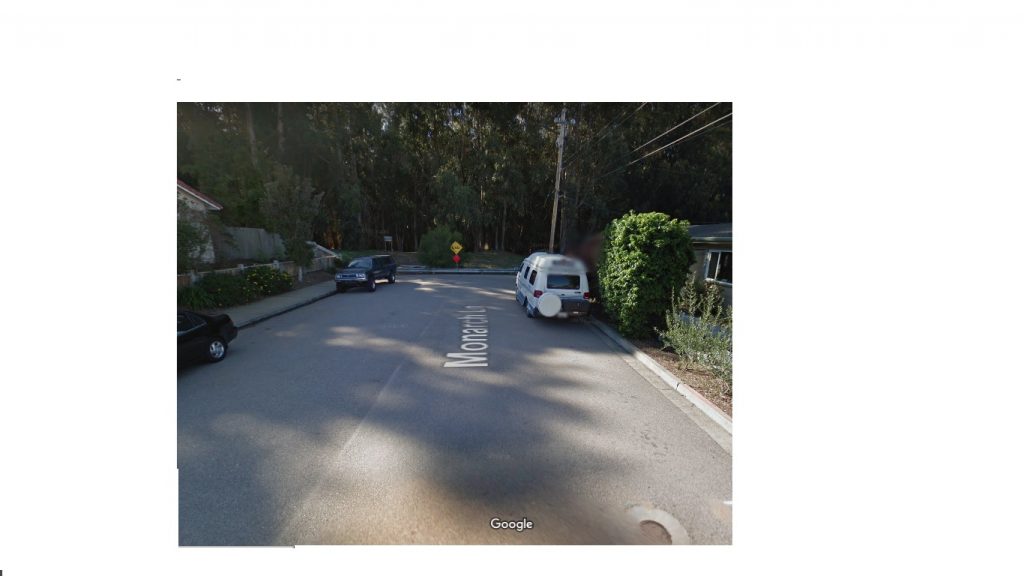 This is what the start of the trail looks like. Since this hike starts in a neighborhood, please be considerate of the residents and park legally, along the curb.  
From the trail-head, you will quickly approach a forest of eucalyptus trees; walk through it, and you will see the sandy dunes.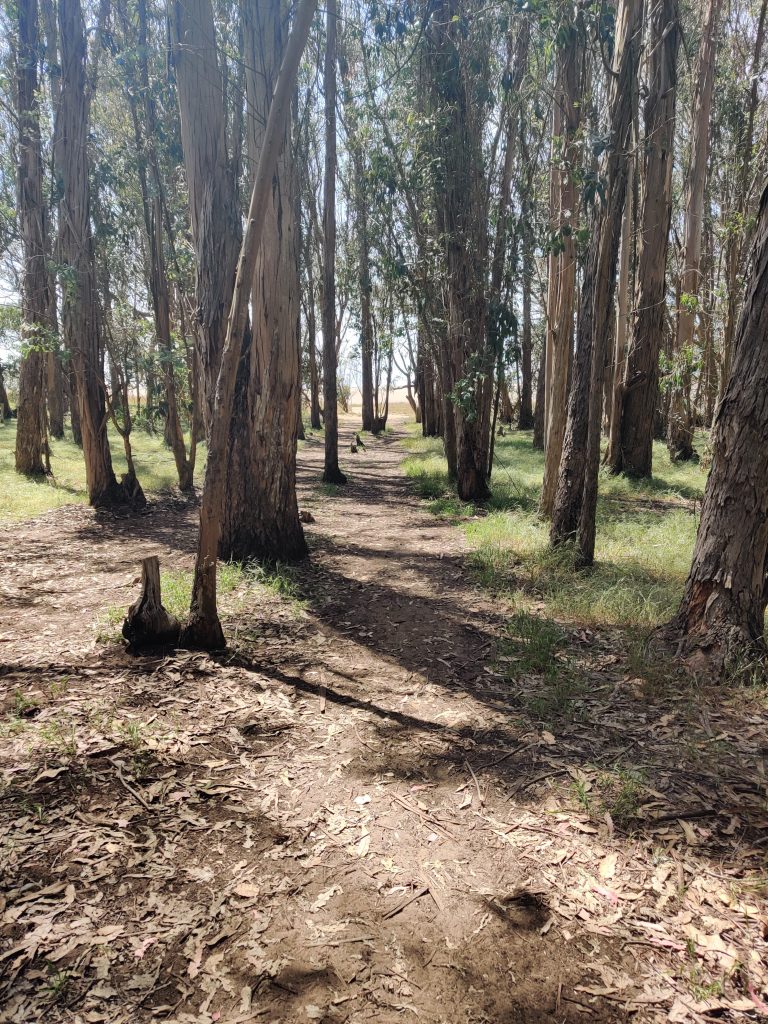 Did you know that eucalyptus trees are invasive? They were originally planted by Australians during the gold rush in hopes of using the wood for lumber. The wood in these newly planted trees, however, was not useful; it grew with twists and turns that made it impossible to use. This was a problem that centuries–old eucalyptus trees found in Australia did not have.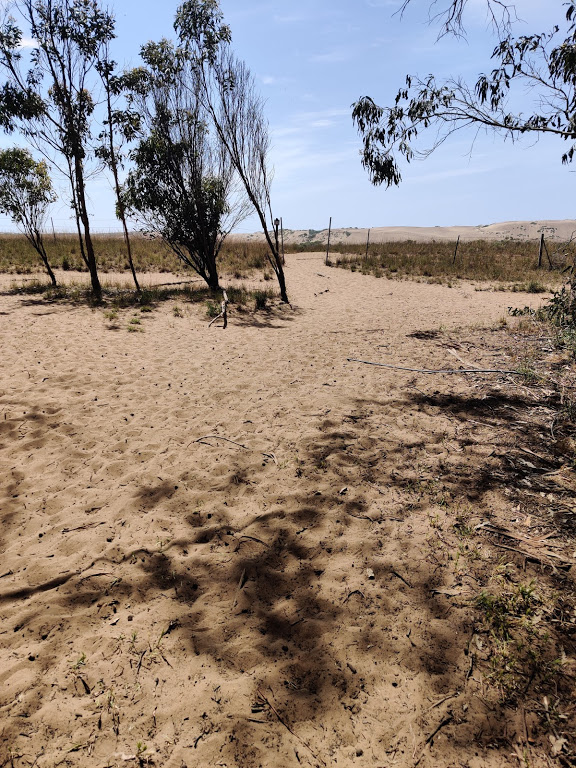 This is what it looks on the other side of the eucalyptus forest! At this point, no pets are allowed. 
This is the beginning of the rest of the journey. 
Trail Pictures!
Ah, what a beautiful day.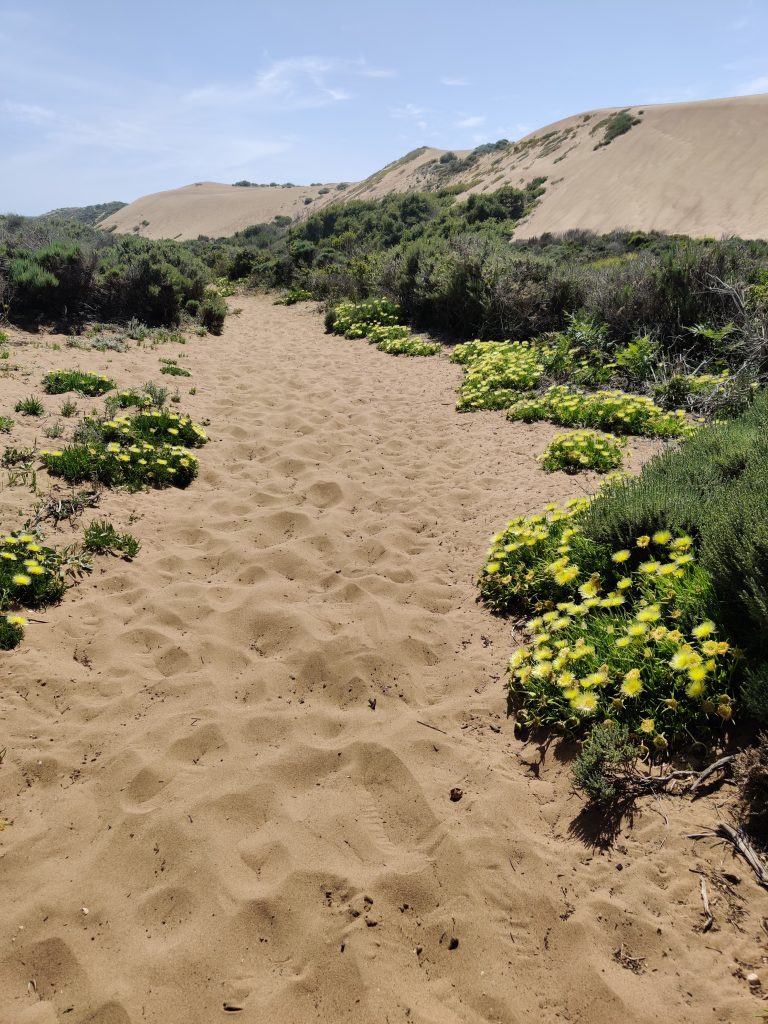 At one point you will be following the yellow flower road! This yellow flower is an ice plant, which is invasive to our area.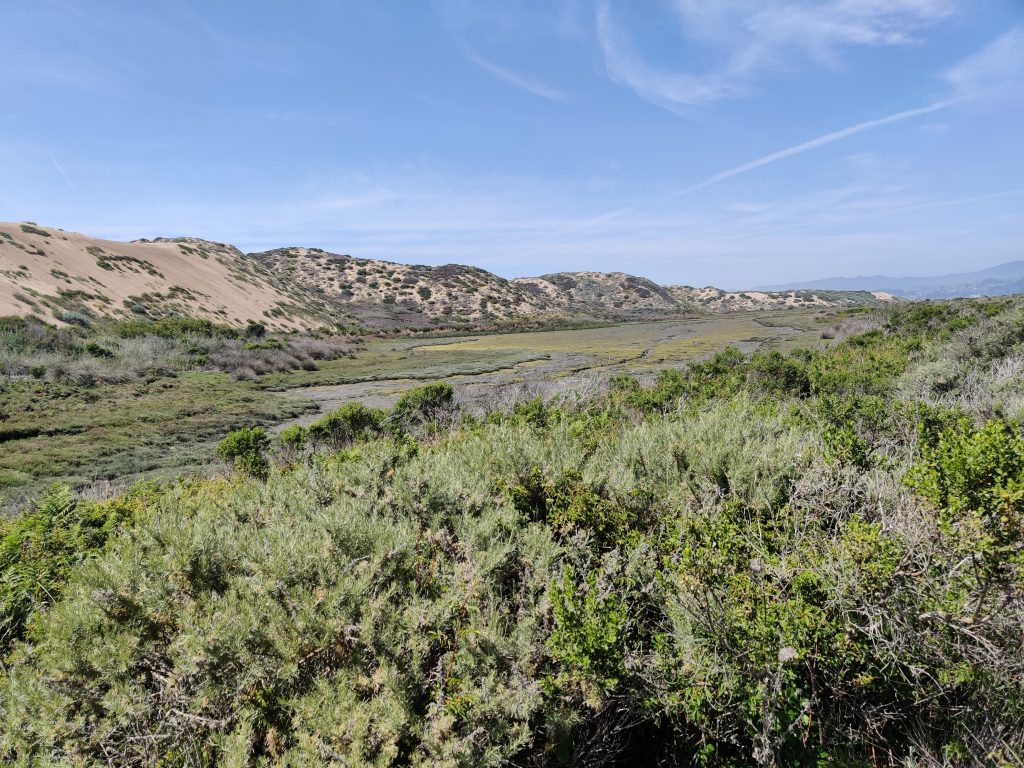 Here is the tip of Shark Inlet.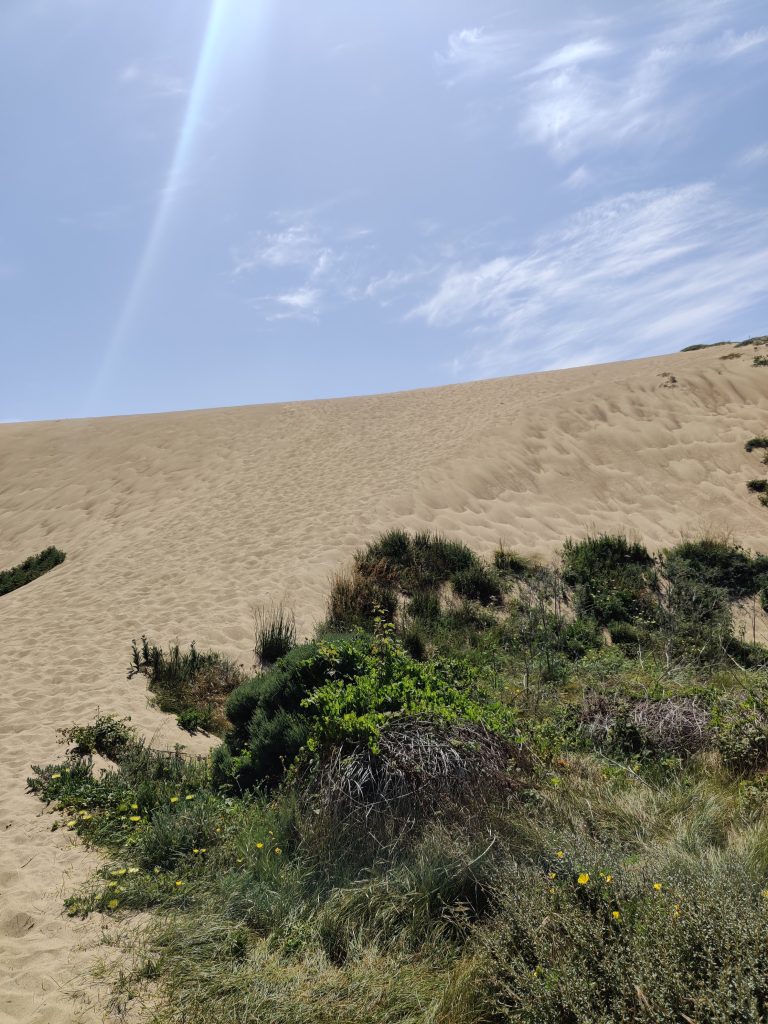 That's all folks! You have reached the end of the trail. Now go have fun on those sandy dunes! 
On the trail: I Spy 
This trail has loads of vegetation! Practice your plant identification skills from home and, when you're able to get back out on the trail, play a game of I Spy with yourself or your hiking companions. See who can identify the most plants! 
Want some help identifying native flowers from the Central Coast? Check out this book, Wildflowers of San Luis Obispo, California by David J. Keil, PH.D. 
Desert Sand Verbena (Abronia villosa)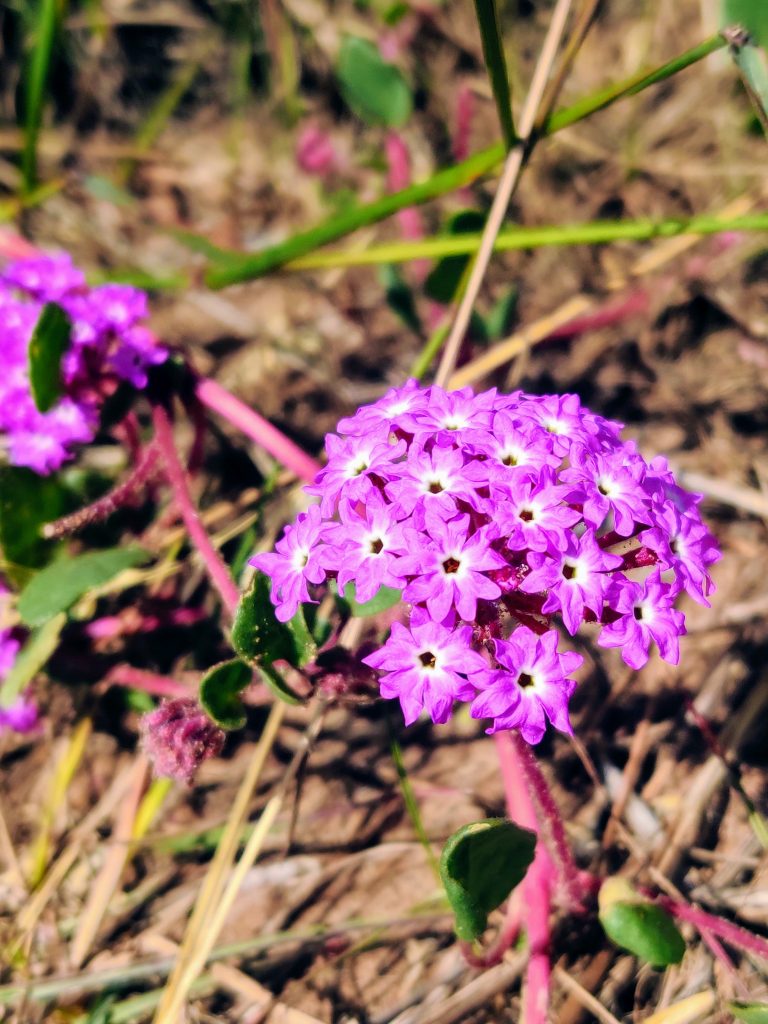 Small-Flowered Fiddleneck (Amsinckia menziesii)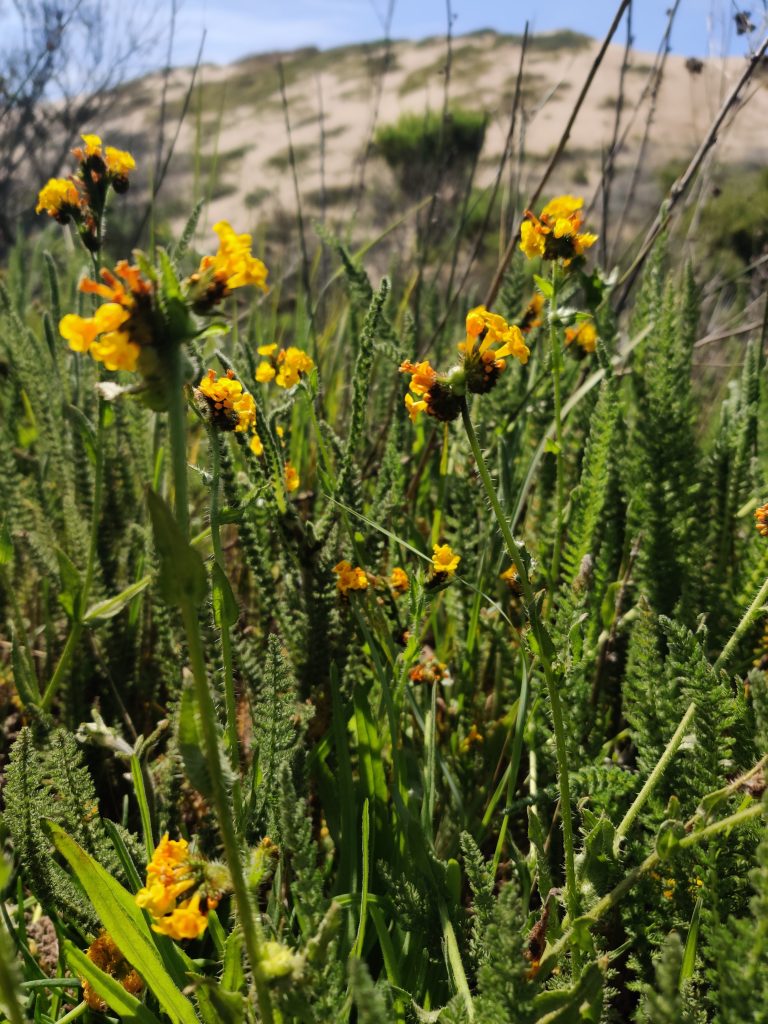 Lupine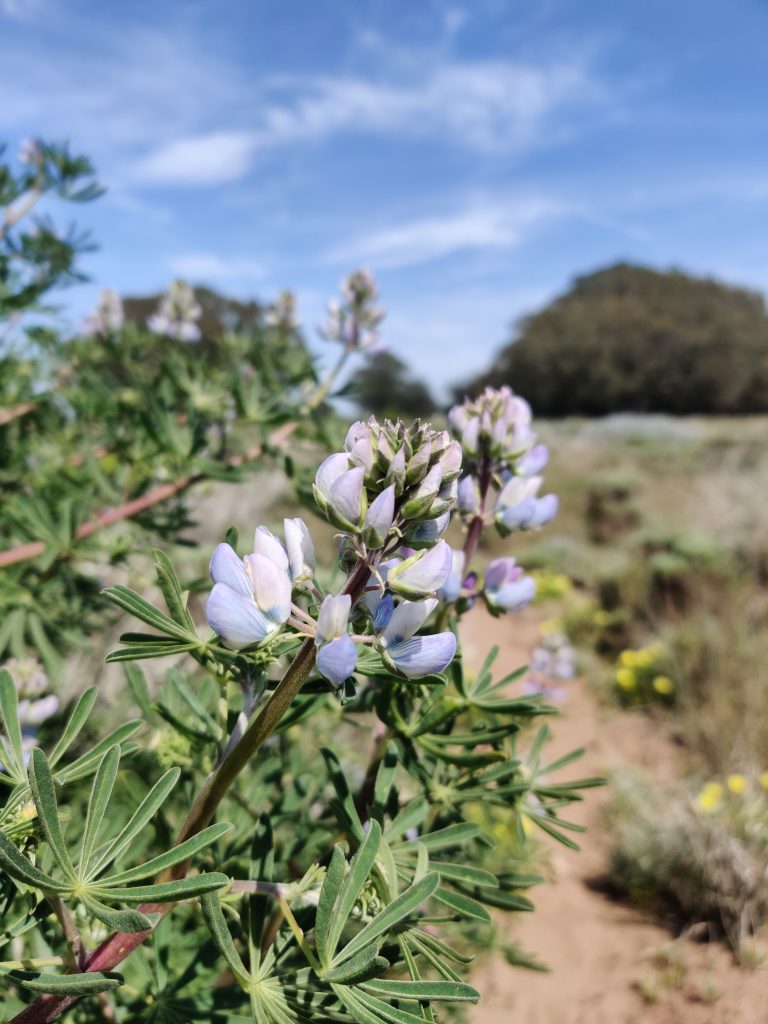 California Poppy (Eschscholzia californica)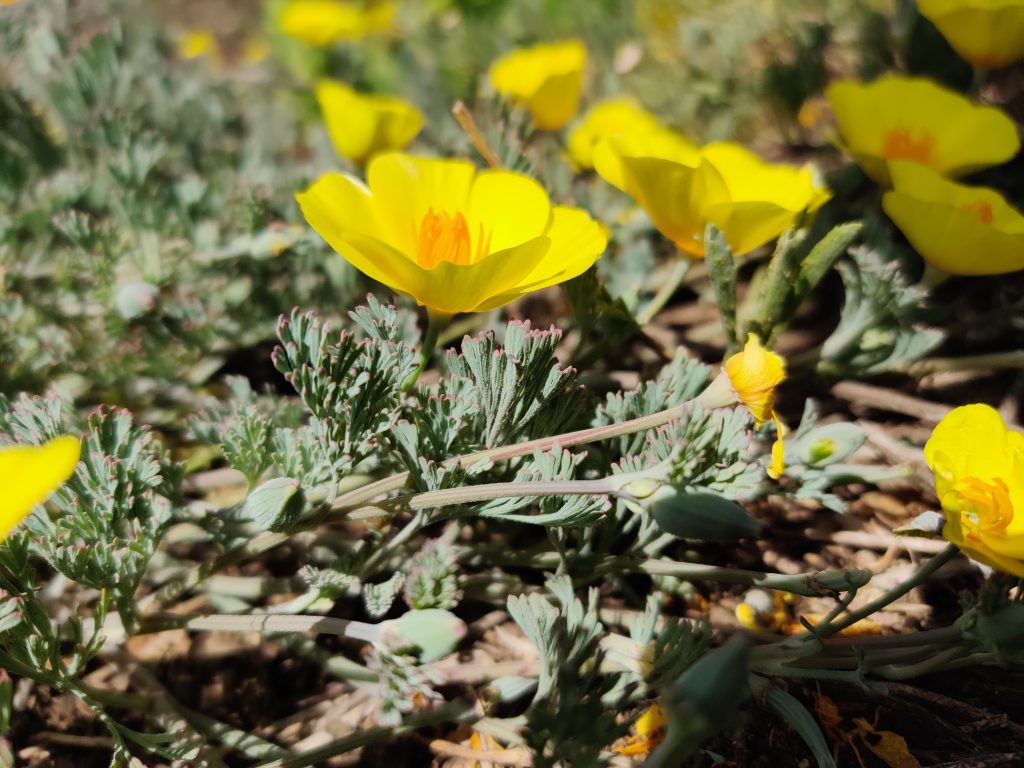 It looks a little different because of the its different environment, but it is still a California Poppy! 
Black Sage (Salvia mellifera)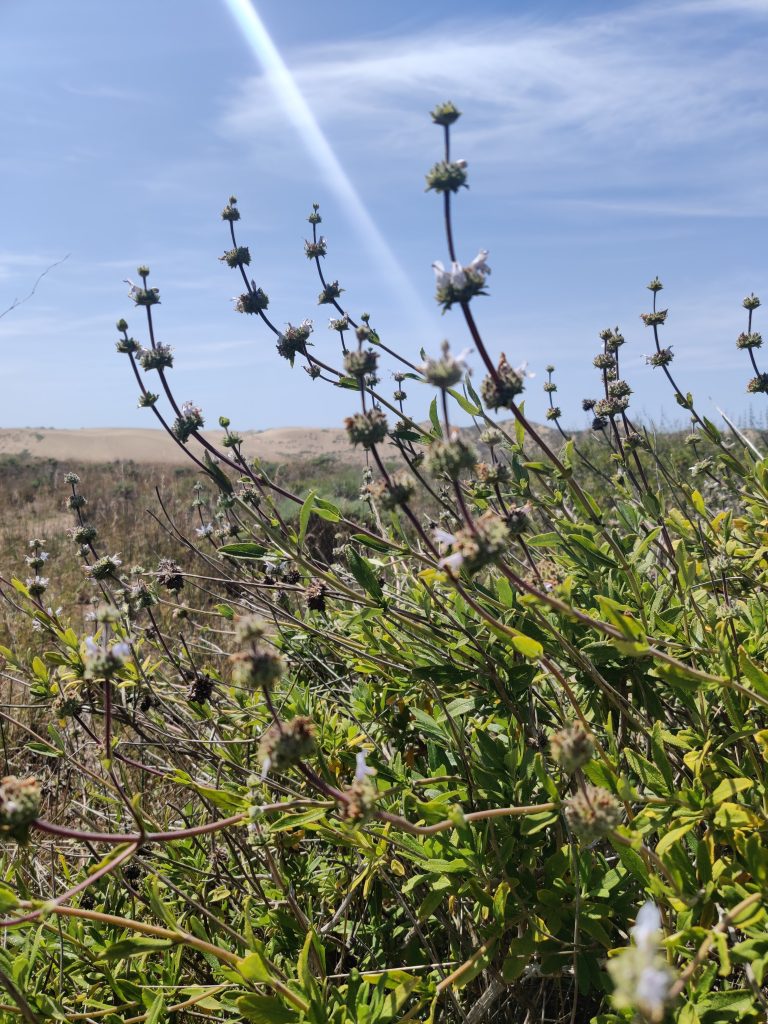 ---
---
Subscribe to our weekly blog to have posts like this delivered to your inbox each week.
Help us protect and restore the Morro Bay estuary!
Thank you for helping our beautiful, bountiful, biodiverse bay!
---
Work Cited
En.wikipedia.org. 2020. Eucalyptus. [online] Available at: <https://en.wikipedia.org/wiki/Eucalyptus> [Accessed 9 May 2020].
iNaturalist. 2020. Desert Sand Verbena (Abronia Villosa). [online] Available at: <https://www.inaturalist.org/taxa/50164-Abronia-villosa> [Accessed 9 May 2020].