This time of year, we typically find ourselves preparing for Creeks to Coast, the San Luis Obispo County version of the International Coastal Cleanup. We pick up supplies from our friends at ECOSLO, whose staff manage and coordinate the county-wide cleanup effort, get in touch with local boat captains to secure a ride for our volunteers over to the sandspit, and get ready for the big day. The photographs below are from the Creeks to Coast cleanup sites that the Estuary Program hosted last year.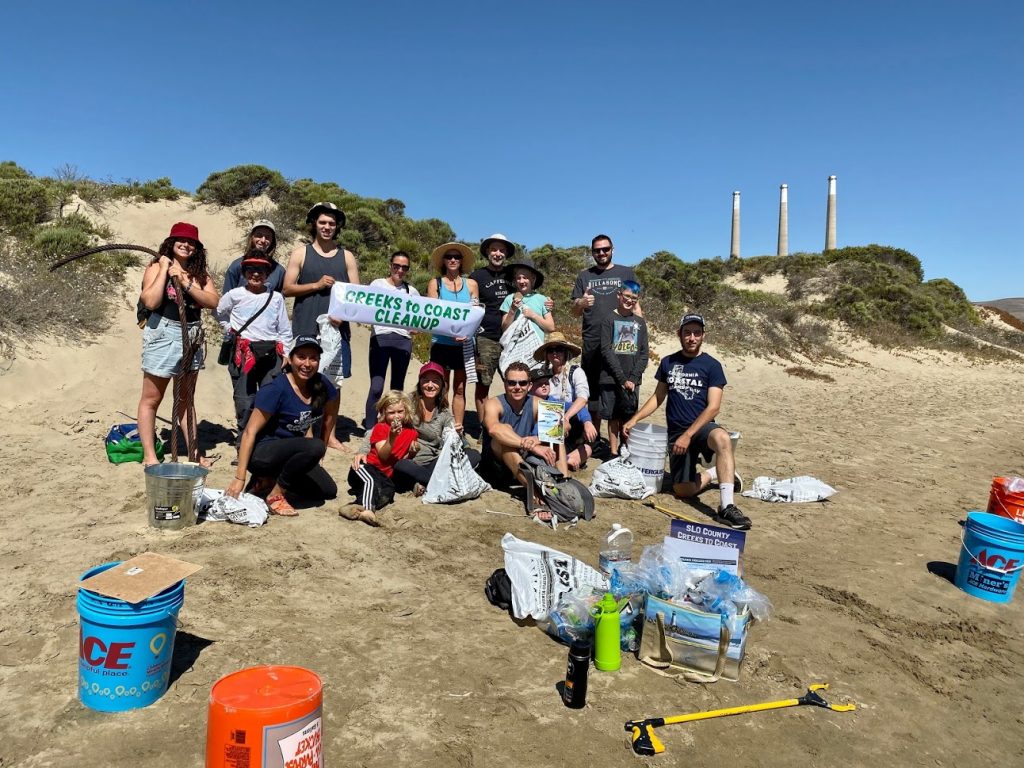 This year, the Creeks to Coast cleanup, like many yearly events, is adapting to the realities of the COVID-19 pandemic. Instead of gathering everyone together to pick up trash at specific sites, ECOSLO and the Estuary Program are asking you to stay safe and close to home. Instead of covering a large distance over the course of one morning, we're asking you to make picking up litter a habit, a daily or weekly happening that becomes routine. The next time you put on your mask and take the dog for a walk or bring the kids for a socially-distanced trip to the beach, collect the trash you find along the way and dispose of it properly. This simple habit can make a big difference for our wildlife and natural spaces.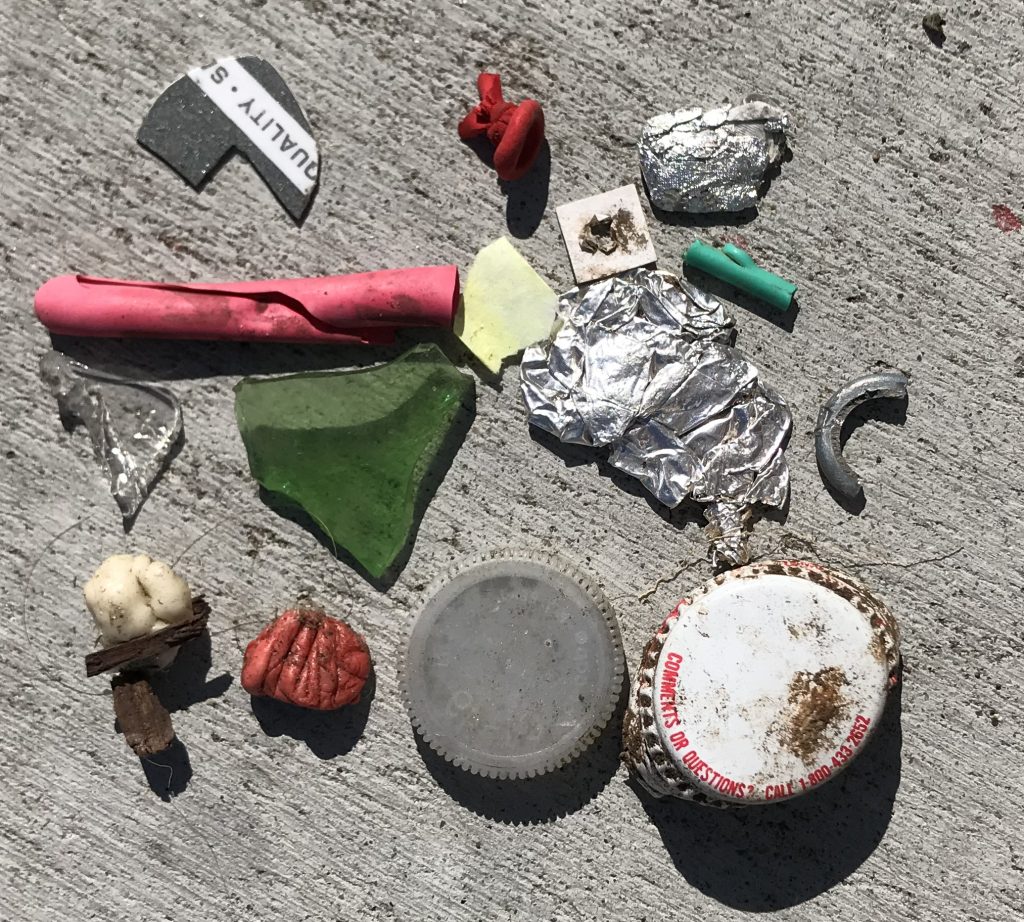 An important part of the Creeks to Coast cleanup is tracking the trash that you find. This data helps nonprofit organizations, scientists, and policy makers see what items are ending up on the ground in specific locations, so that they can find practical solutions to the problem. This year is no exception; we still need and want your data! So, we're asking you to download the Clean Swell app and use it to track any trash you collect and throw out between September 16 and 30. The app is really easy to use and, as opposed to paper data sheets that have to be hand-tallied and turned in, it's both paper-usage or COVID-precaution friendly. This video explains how the app works.
If you don't want to download the Clean Swell app, or if you're cleaning up before or after the Creeks to Coast cleanup window, please use the Estuary Program's trash tracker instead. We'll put your data to good use, sharing it with visitors through our Nature Center and using it to inform students of what items they can help ensure make it to the trash.
We hope that you'll put on your mask and gloves and help with this year's unique Creeks to Coast cleanup in a responsible, socially-distanced way. When you do, please take a picture of your good deed—either a "trashy selfie" or a picture of the trash you find—and tag us and ECOSLO when you post it to Facebook or Instagram.
---
Subscribe to our weekly blog to have posts like this delivered to your inbox each week.
Help us protect and restore the Morro Bay estuary!
Thank you for helping our beautiful, bountiful, biodiverse bay.