Our Beauty and Bounty of Morro Bay photo contest celebrates National Estuaries Week and recognizes the many benefits that estuaries provide. These places where freshwater rivers and streams meet the salty sea are home to myriad wildlife. They nurture juvenile fish, including commercial species. They provide us protection against both flood and drought. They also provide us with a chance to recreate and reconnect with nature. They give us beauty and solace, too.
We received so many beautiful photographs that showed every angle, mood, and aspect of the bay. It was very difficult to choose between them, but after much thought and discussion we present you with the winning photographs for the Beauty and Bounty of Morro Bay Photo Contest 2020.
(We loved these images so much, we couldn't rank them. Each winning photographer will receive an Estuary Octopus mug as their prize.)
Winning photographs
Glenn Fuss, "Late Afternoon Reflections"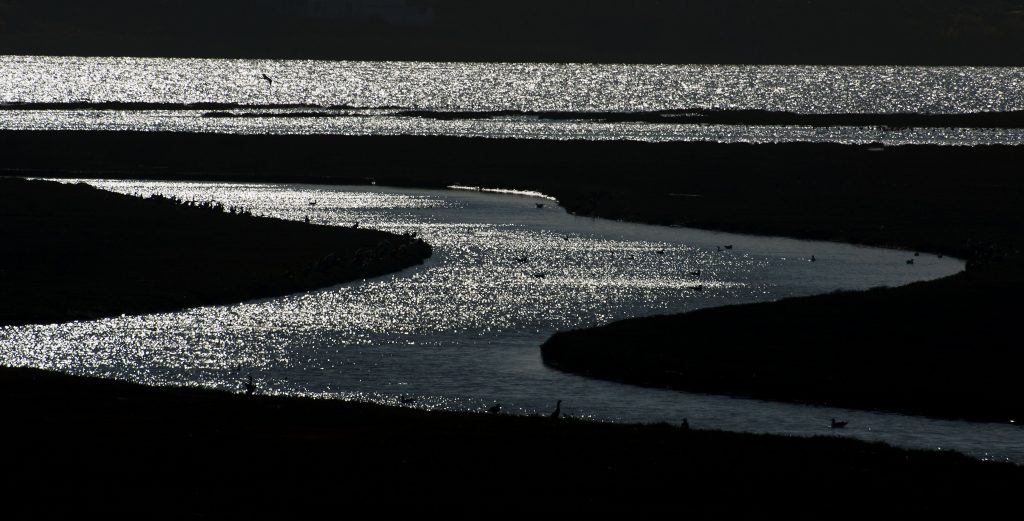 Glenn says this image,
"shows the spectacle and grandeur of the Estuary in the late afternoon sun, on a winter's day, at high tide. If you look closely, you can see a good number of birds attracted to the site for food, water, and rest–whether it's just a stop-over or they call the Estuary home."
Tony Salome, "Channel Banks"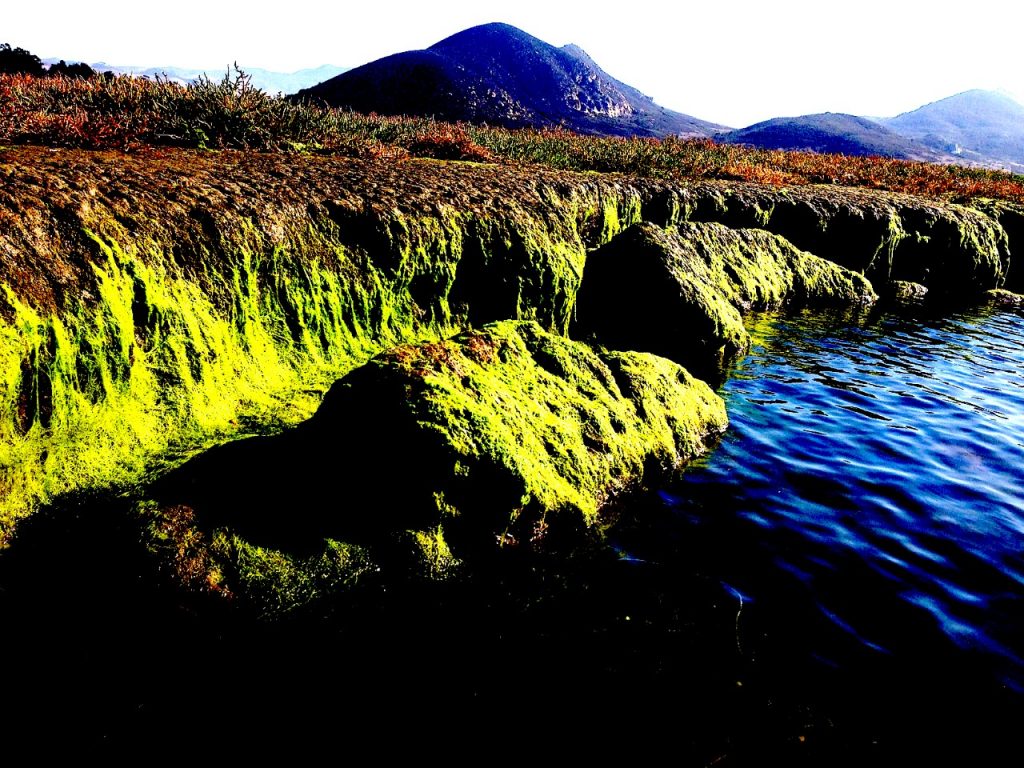 Tony says this photo was "taken from a kayak in a channel at high tide near the Marina Trail." It displays, the "[s]pectacular texture and colors of the estuary."
Mary L. Watt, "Bountiful Beauty"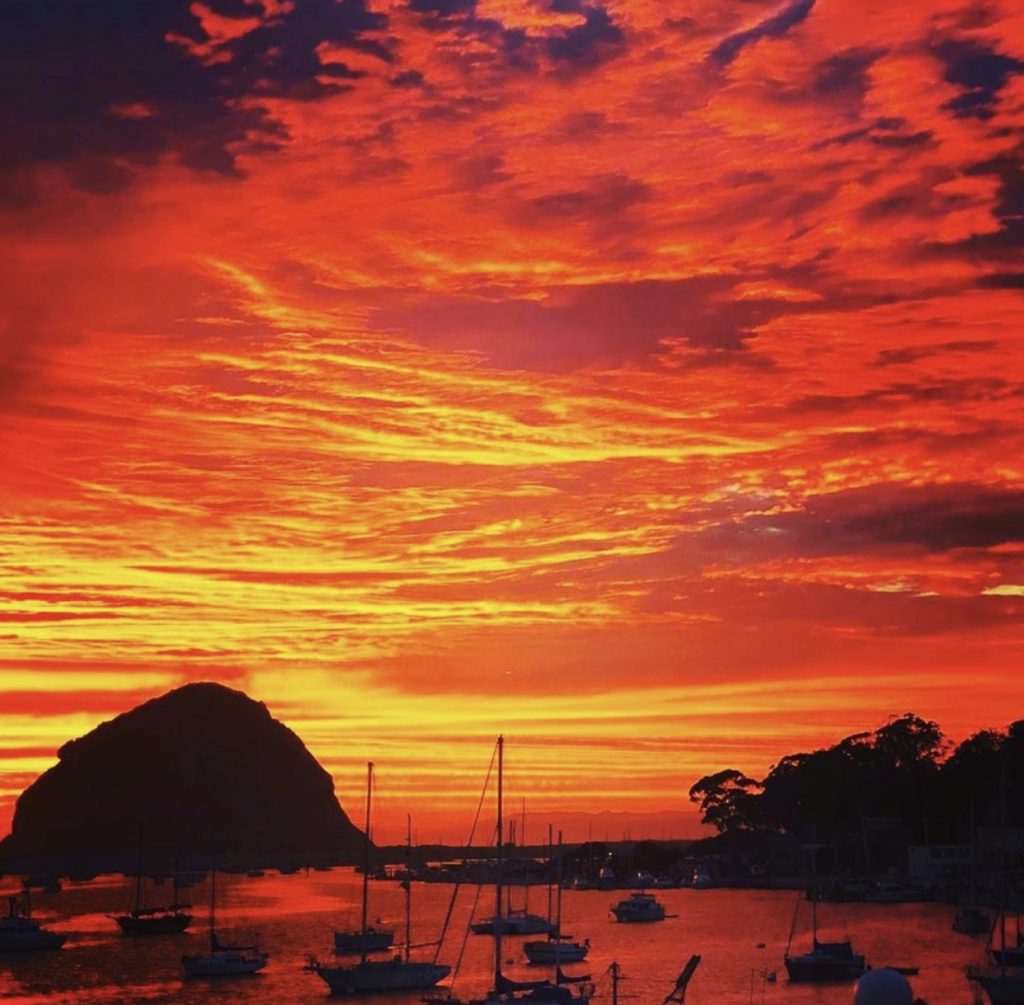 Mary says:
"For those who live along the edge of the Morro Bay Estuary we are blessed with sunsets that vary with the seasons and often amaze in a blaze of glory. As this particular sunset played itself out along this edge of the world, it seemed as if beauty and bounty were in competition as they expressed themselves in colors that changed with every moment.  The beauty of the sky, Morro Rock, the Pacific Ocean, the bounty of sail boats in their berths, fishing boats secured and waiting to head out for the next days catch.

This estuary draws you in and holds you tight. It ever changes, it is never the same. It is a place where heaven meets earth."
Robert Zwissler, "Sunrise in Baywood"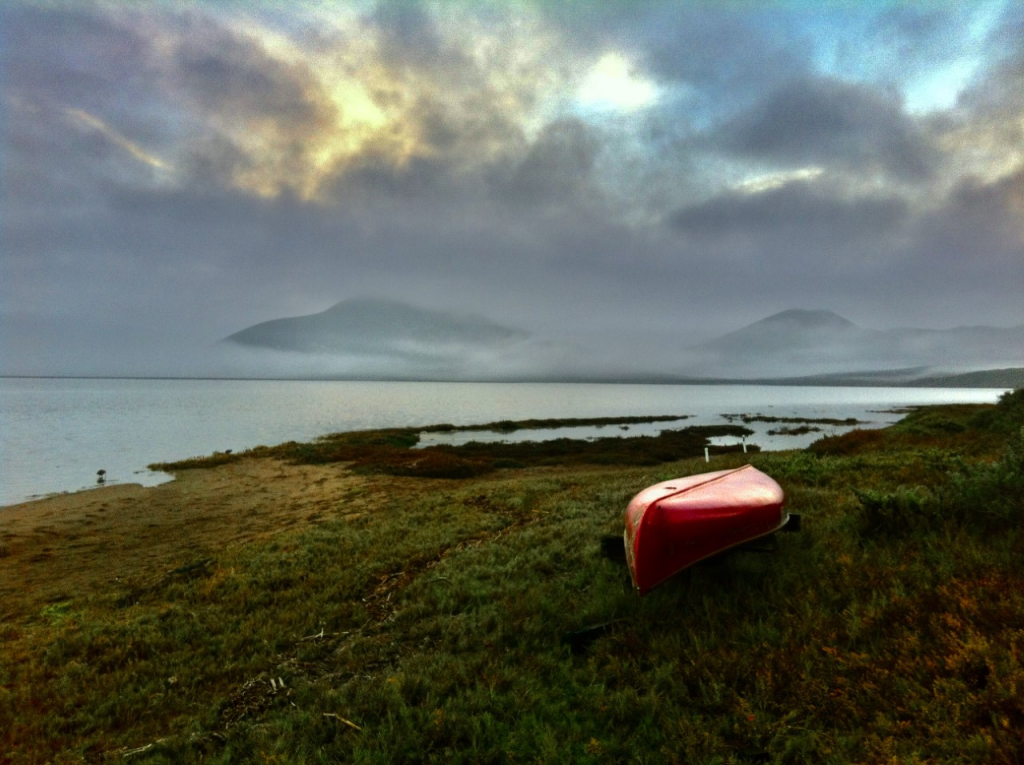 Bob says:
Sunrise in Baywood, Taken on the shoreline below Santa Lucia Ave in Baywood. 
For me, Morro Bay is an ever-changing intersection of land, sea, and sky. I have spent many hours paddling this canoe with my family to places all over the bay. This morning the combination of fog, blue sky, high tide, and the red canoe captured my imagination. The image takes me back to time spent on the water with family in a place that I love. This morning, the day is full of promise.
---
Subscribe to our weekly blog to have posts like this delivered to your inbox each week.
Help us protect and restore the Morro Bay estuary!
Thank you for helping our beautiful, bountiful, biodiverse bay.