New Water Year begins on October 1
Water Year 2022 begins Friday, October 1. A water year is a twelve-month period of time that begins October 1 of one calendar year and ends September 30 of the next. The reason that the water year differs from the calendar year is that, in many places, precipitation that falls as snow during the fall and winter creates a snow pack that doesn't melt until spring or summer. By setting the start of the water year on October 1, scientists can track precipitation from the time it falls as snow in the mountains to the time it melts and feeds creeks and reservoirs all within the same water year.
In honor of the start of the new water year, we're sharing a blog post by our Monitoring Coordinator, Makenzie O'Connor, that combines tarantulas, math, and precipitation. Enjoy!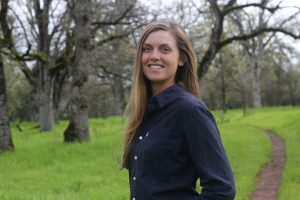 Tarantula Math: Where folklore meets meteorology
As someone relatively new to the Central Coast, I was entirely perplexed and intrigued when I was introduced to the concept of "Tarantula Math." The phrase itself was exciting—partially because I never anticipated that "tarantula" and "math" would be in the same sentence, and partially because I couldn't help but envision these furry, intelligent arachnids solving complex calculus equations.
For those unfamiliar with "tarantula math," this is the assumption that rain should follow tarantula sightings within three to six weeks, according to long-time residents.
Shortly after learning about the "tarantula math" concept, I saw my first desert tarantula while on a bike ride near Poly Canyon. To my dismay, this one was not in an argyle sweater and tortoise shell glasses like I had envisioned. Rather, this furry beast seemed to be wandering, with no distinct direction in mind, lightly treading through the dry grass.
This video shows the tarantula I spotted during a bike ride near Poly Canyon in late September.
Does rain follow tarantula sightings?
Does this mean rain should follow within three to six weeks? To my knowledge, no real scientific evidence suggests this timeline to be accurate, nor does science confirm the assumption that tarantulas have predictive power over weather systems. That being said, it's been observed by locals, folklore, and by tarantula enthusiast forums that tarantula mating behavior has some kind of correlation with forthcoming rain.
Some attribute this to mere timing and coincidence, while others suggest that tarantulas can actually sense changes in barometric pressure. Even some of the more invested "tarantula math-ers" have tracked tarantula sightings over many years and have found "surprising accuracy" when correlating this data to rainfall timing.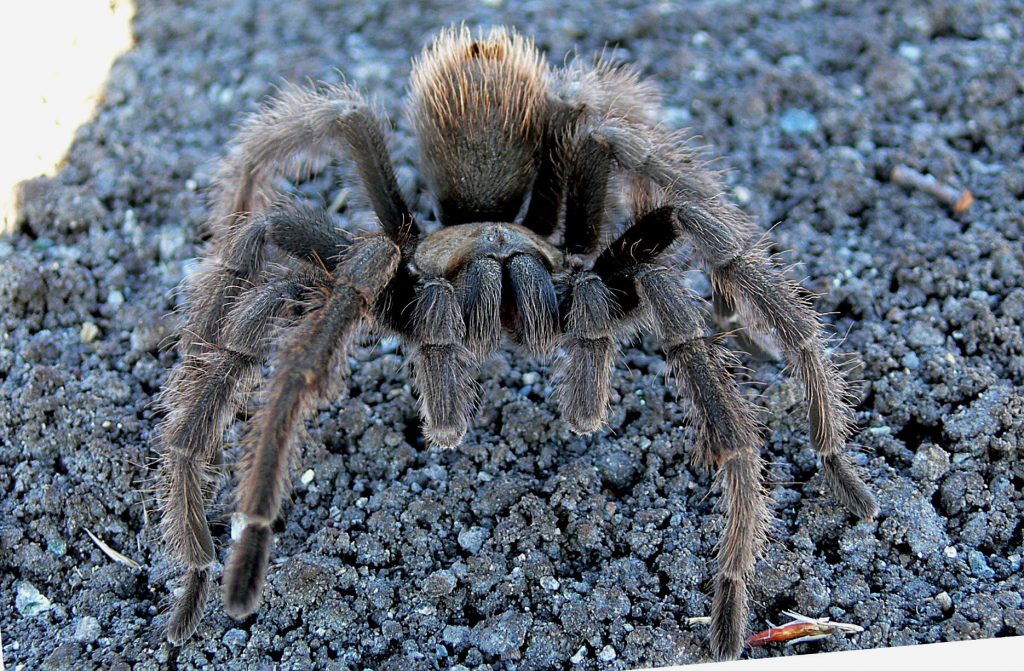 Why tarantulas are on the move
If you do encounter a tarantula, as I did, Ron Ruppert, the Cuesta College Biology Division chair, says that it is most likely a male, in search for a mate.
 Watch this video interview with Ron Ruppert.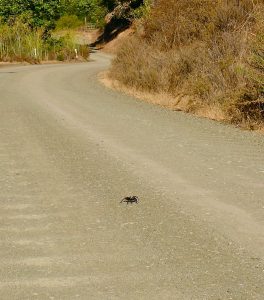 While typically underground-dwelling species, male tarantulas leave their burrows during mating season, looking high and low for a female to mate with. When they find one that "smells" just right, they tap on the female's burrow. If she's willing, she'll leave the burrow to mate. Or, if she's hungry, she may just eat the male too.
Whether you're an avid "tarantula math" analyst or a skeptic, it's always exciting to observe these remarkable eight legged individuals and perhaps even cross paths with them as they begin to embark on their journey towards procreation.
More information on tarantulas
---
Help protect and restore the Morro Bay estuary
Thank you for your support!