Eelgrass Monitoring Season
Our annual fall eelgrass monitoring process is underway, contributing new data to our efforts to track the health of this valuable natural resource. During the low tide window in early November, the Estuary Program teamed up with several members of the Watershed Stewards Program to visit specific sites in eelgrass beds across the bay and measure the density of eelgrass shoots. By visiting the same sites each year, we can see how the eelgrass beds change over time.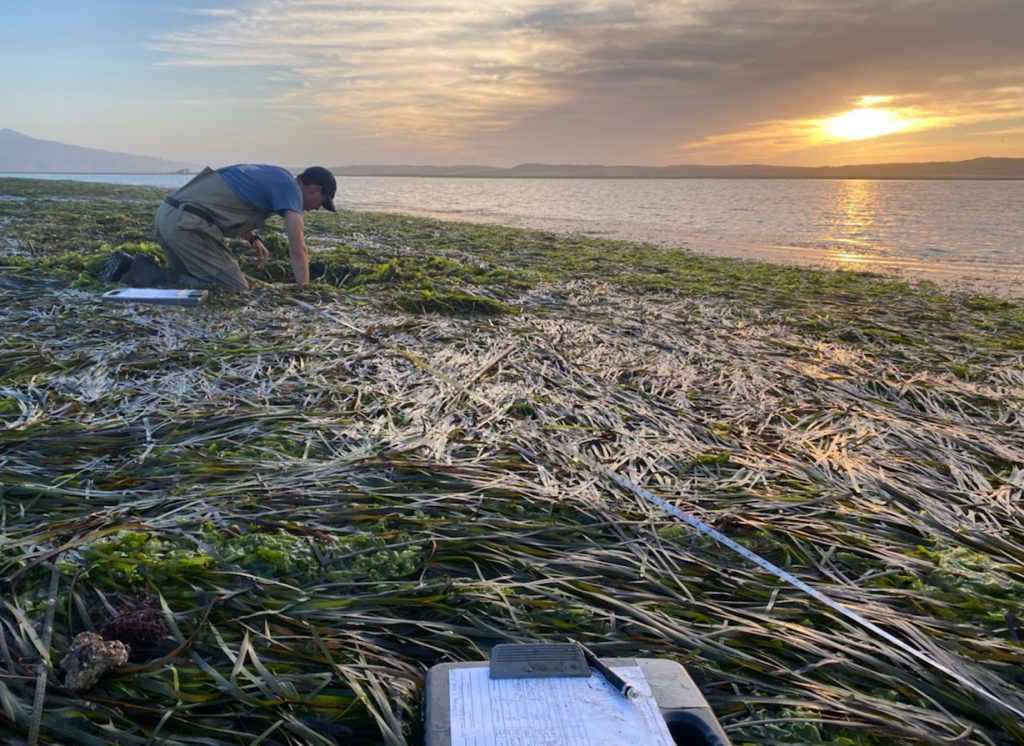 Data collected by the Estuary Program in previous years documented a steady decline in eelgrass from 2007 to 2017 as well as a small resurgence that began in 2019. Based on our observations so far, it appears that eelgrass continues to reclaim lost acreage, which is great news for local wildlife and the overall health of the bay!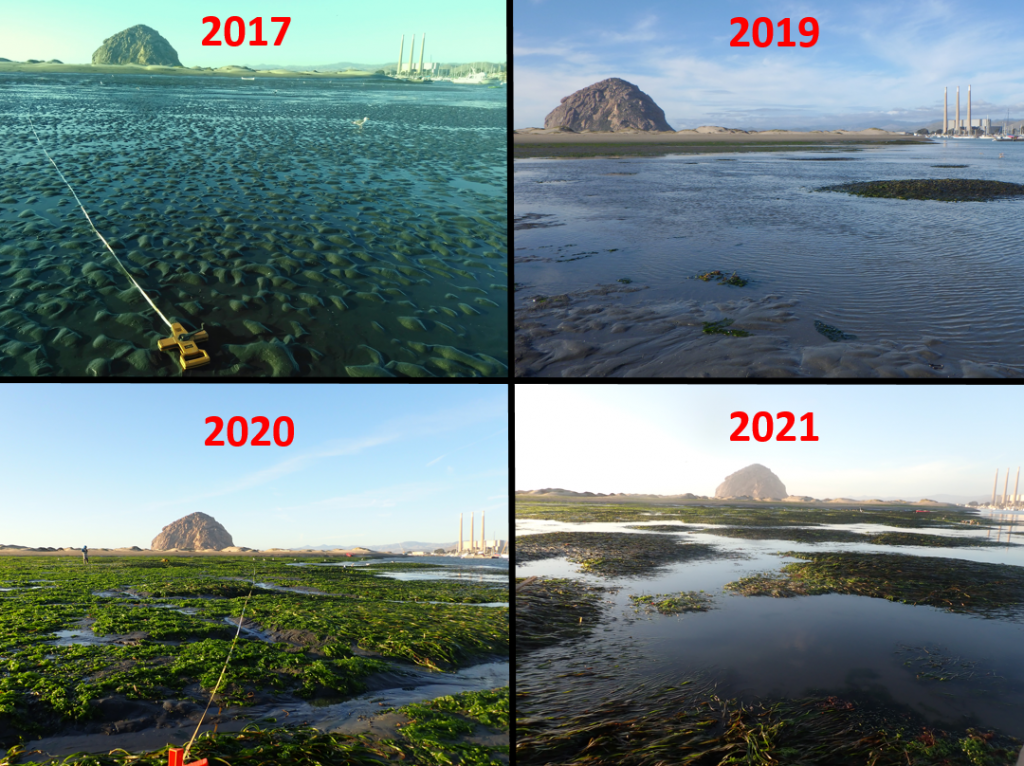 We visited the first three sites in early November and will be completing the eelgrass monitoring effort during the low tide windows in early December. All of the sites we have visited so far show signs of increased eelgrass density compared to the past several years. This fall, the site depicted in the series of photographs above has reached its highest observed eelgrass density since 2010. This is a major improvement considering eelgrass had completely disappeared from the site several times over the past decade! 
A Bird's-Eye View of Eelgrass Beds
Counting eelgrass shoots by hand is not the only way that the Estuary Program monitors eelgrass. We also use mapping techniques to track eelgrass coverage throughout the bay. Building upon previous efforts dating back to the 1960s, the Estuary Program began its own eelgrass mapping effort in 2002. We have used a number of different mapping techniques over the years, including sonar, but a recent partnership with Cal Poly brought a new member of the monitoring team onboard: an unmanned aerial vehicle or UAV, more commonly referred to as a drone.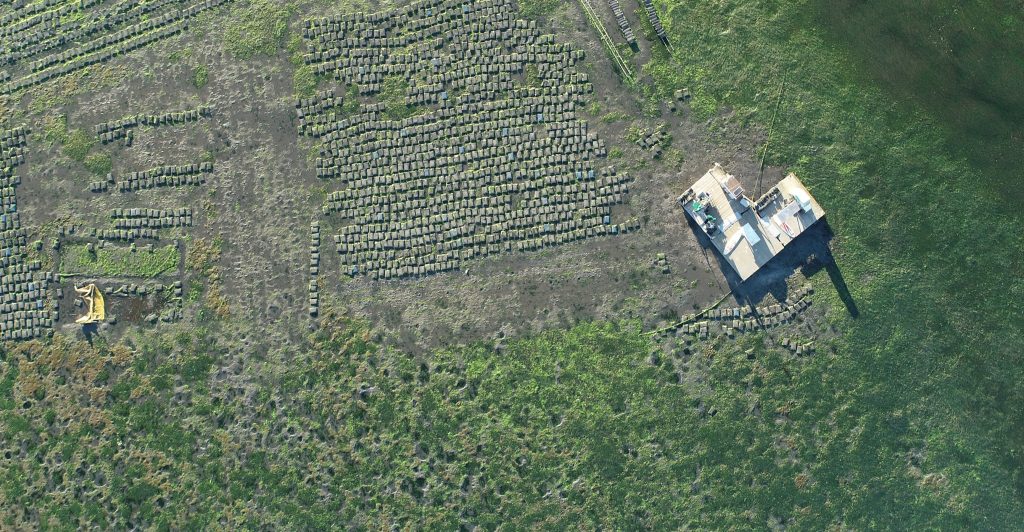 Cal Poly's drone is equipped with a powerful camera that captures high-resolution images of the bay, which can be stitched together into a large, continuous map by a computer. The drone is programmed to fly a pre-determined path, allowing it to fly in precise lines across the bay and ensuring its camera records every square meter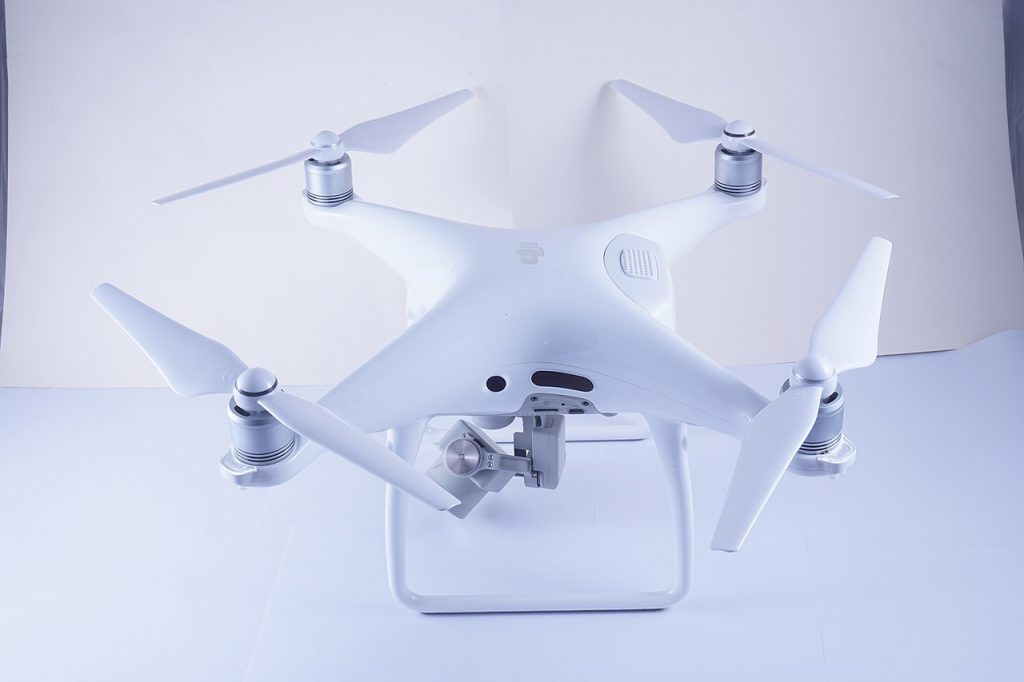 When piloted responsibly, drones are a great way to gain a new perspective on ecosystems and to collect scientific data. However, using drones too often or piloting them in a way that disturbs the wildlife below can have a negative impact. Nesting shorebirds may flee their nests when startled by a drone, leaving unhatched eggs at risk of tumbling out and cracking or being eaten by predators. Seals and sea otters may also abandon their young in their haste to flee, which can result in detrimental stress, injury, or even death for the defenseless young.
For this reason, it is against regulation to fly any drone over the bay and other sensitive wildlife areas without a valid license from the Federal Aviation Administration (FAA) and express permission from various agencies. Please be respectful of your wild estuary-dwelling neighbors and leave the drone at home on your next bay adventure. 
Calculating Eelgrass Coverage
After the drone has completed its flight and the photos have been converted into a map, technicians use software to pick out patches of eelgrass. This is no simple feat, as it requires experience and skill to distinguish eelgrass from similarly-colored patches of green algae.  
Once all of the eelgrass has been identified, the total acreage is calculated and a new map is generated depicting where the current eelgrass beds are in the bay.  
The photographs below show the process of tracing outlines of eelgrass beds over the high-resolution drone images.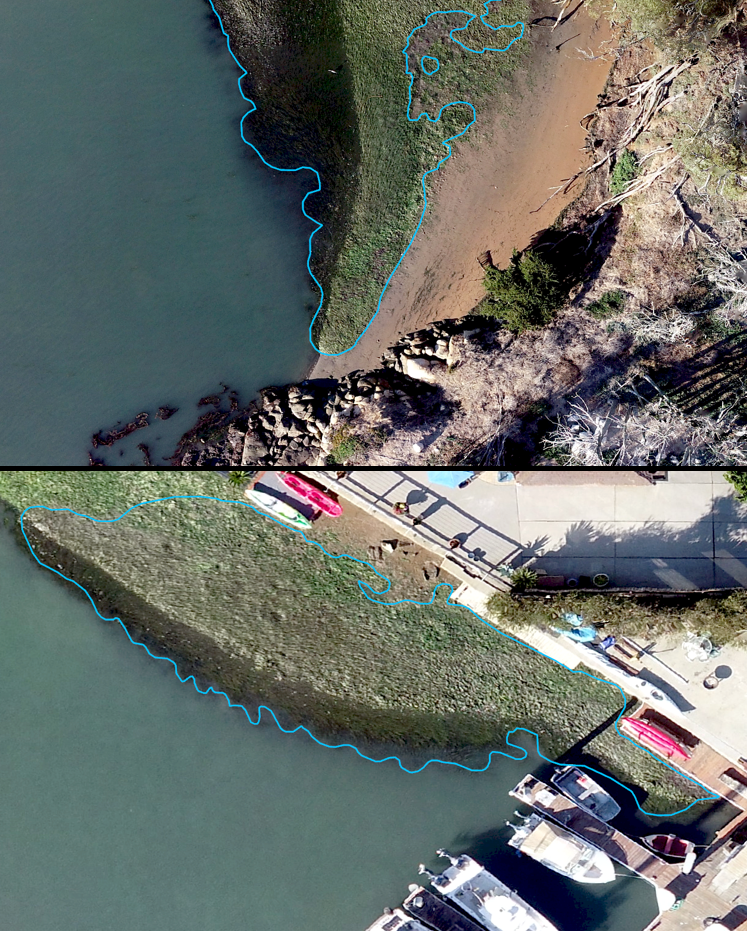 The creation of a map is especially important from a restoration perspective. Visualizing and documenting where eelgrass beds are located can help uncover trends behind eelgrass expansion and loss over time and potentially lead to a deeper understanding of its fluctuations in abundance.  
We are expecting to finalize the 2020 eelgrass map very soon. We'll share the finished eelgrass map and the total acreage of eelgrass in the bay in an upcoming blog post. Stay tuned!  
---
Help us protect and restore the Morro Bay estuary!
Thank you for your support!