Please join us in welcoming our new Executive Director, Melodie Grubbs, and our new Communications and Outreach Coordinator, Riley Hine, to the Morro Bay National Estuary Program! Today's post will tell you a bit about Melodie's and Riley's passion for their new posts, their backgrounds, and their hopes for the Estuary Program.
Melodie Grubbs, Executive Director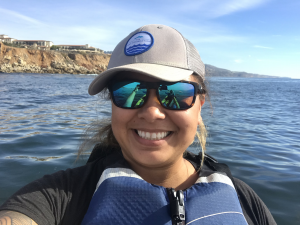 Melodie's thoughts on the Estuary Program's legacy and future
I am excited to lead an exceptional organization and team to continue a legacy of protecting, conserving, and restoring Morro Bay and watershed habitats. Like the ebb and flow of the tides, we are constantly changing—as individuals, as organizations, as communities—and we are changing the environment around us.
While honoring our past, I look forward to the exciting things we can accomplish to create a more sustainable and resilient Morro Bay and watershed now and for future generations. 
How Melodie's passion and experience led her to this position
My passion for coastal habitats and the ocean sparked at a young age and ignited during my time living and studying in Hawaii. After obtaining a B.S. in Meteorology from the University of Hawaii, I went on to spend the next few years traversing oceans on a research ship as a USCG Merchant Marine licensed captain. Fascinated by how maps can help visualize our environment and tell stories, I pursued an M.S. in Geographic Information Science & Technology from the University of Southern California.
My interaction with the Estuary Program began over a decade ago, having served as the Field Operations Manager at the Land Conservancy of San Luis Obispo County (LCSLO), collaborating on riparian restoration projects and land easements. The experience I gained at LCSLO was invaluable, hands-on experience in habitat restoration in a variety of unique Central Coast habitats like the Nipomo-Guadalupe Dunes, San Luis Obispo Creek, and open spaces throughout the county.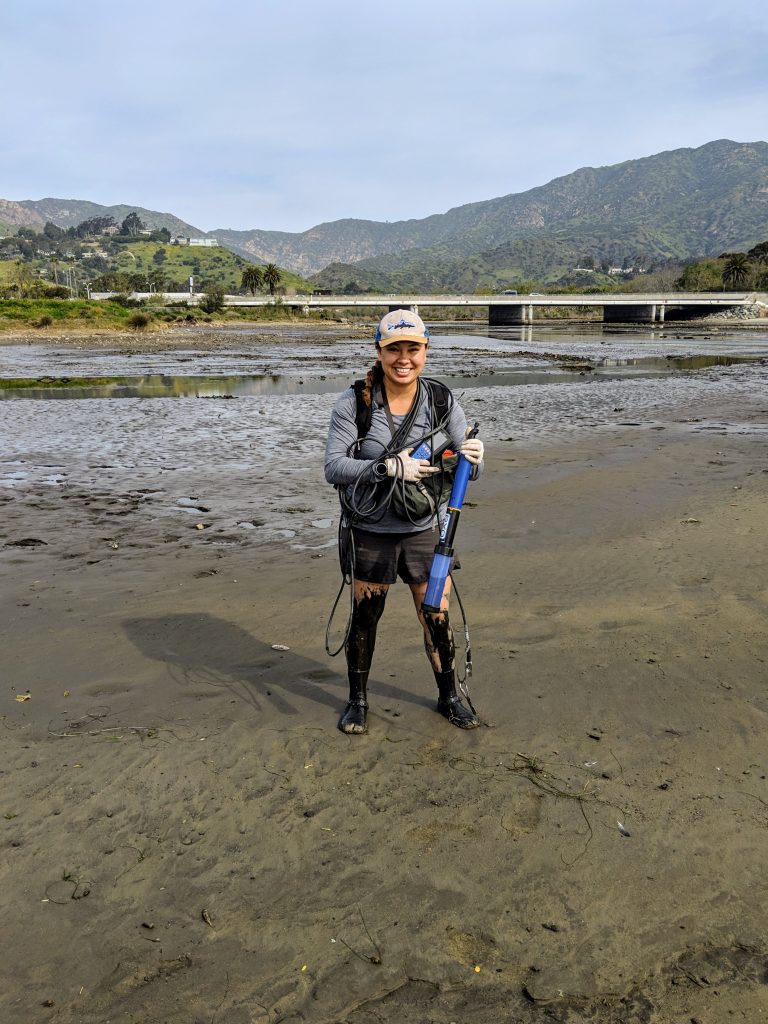 In 2013, I provided environmental consulting services for the Estuary Program, working on eelgrass mapping, grant writing, and data support. My positive experiences with the Estuary Program led me to a position with a sister National Estuary Program in Santa Monica, California. There, I served as the Director of Watershed Programs, leading projects, restoring beaches and dunes, monitoring wetlands, engaging community stewardship, mentoring students, and collaborating on regional projects.
I most recently served with the University of Southern California Sea Grant Program where I led efforts to help coastal communities restore important habitats and prepare for the impacts of coastal hazards and climate change. 
What Melodie loves about Morro Bay
My favorite thing about Morro Bay and nearby coastal communities is their strong connection to place. People are instilled with a sense of stewardship and appreciation that comes with living in and around beautiful open space, the bay, and ocean. The opportunities to interact with nature are plenty and provide endless possibilities for outdoor experiences.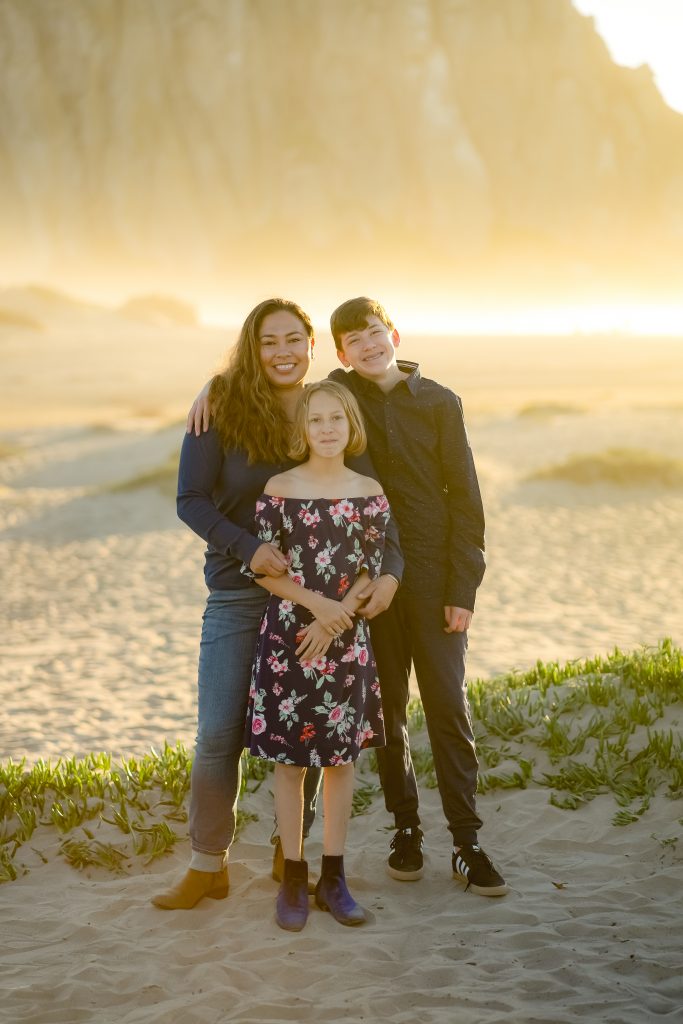 Melodie's favorite outdoor activities
I enjoy almost everything outdoors from exploring the bay and sand spit via kayak to hiking trails with my family. Sometimes I simply enjoy sitting by the bay with the company of otters and shorebirds. I'm inspired by the stunning landscapes, diverse ecosystems and species that live in the bay and watershed, and often use these as inspiration for painting and photography. 
Riley Hine, Communications and Outreach Coordinator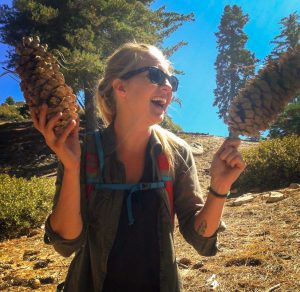 On expanding the Estuary Program's reach
I am excited to expand our education and outreach materials to reach the varying demographics of our watershed and county. The more people we get involved in our mission to protect and restore the Morro Bay estuary, the better chance we have at doing just that. I am excited to expand our partnerships and to continue being a part of this community for the benefit of the estuary and those that love it.   
Riley's passion for water resources and West Coast ecosystems
I became interested in water resources while in undergrad at the University of Minnesota. Growing up in Minnesota, I had never experienced drought and it was rarely talked about. Learning about water scarcity and variability opened my eyes and ultimately shaped my education and career choices. I became fascinated with the Western U.S. and its vast landscapes and differing ecosystems. That fascination led me to a variety of positions, teaching outdoor education in Southern California, being a wilderness field guide in Utah, and becoming a research assistant in Washington State's Cascade Mountains, to name a few.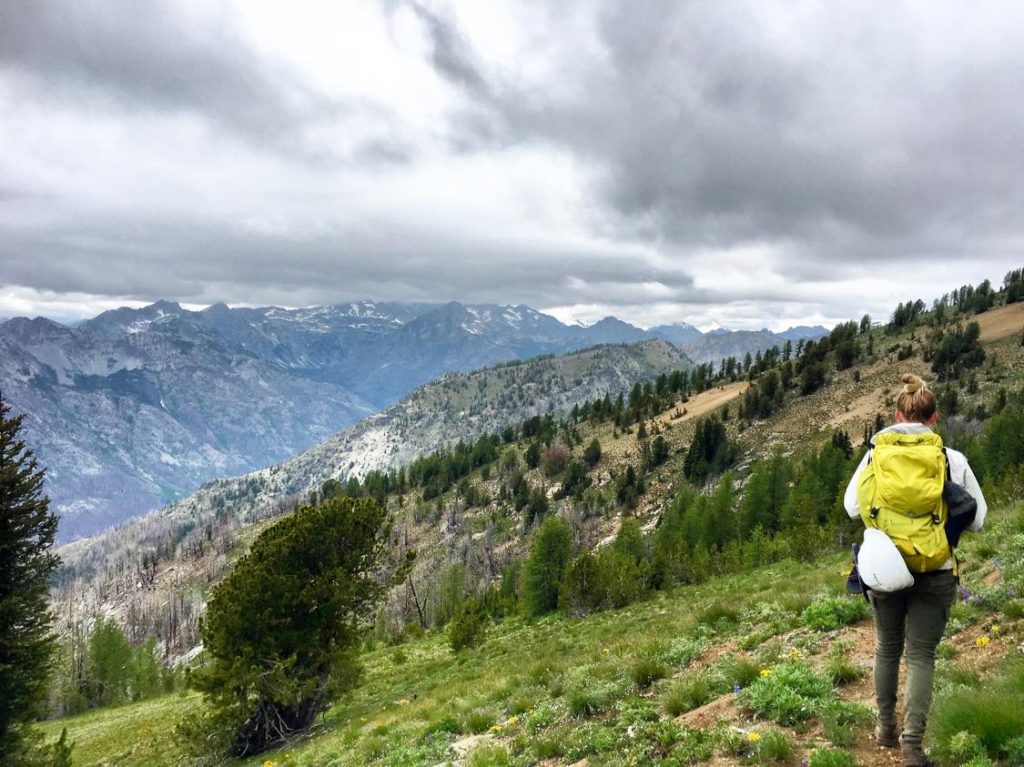 I eventually went to graduate school to study environmental studies and water resources. I came out with a strong interest in and passion for the social science perspective around climate change, environmentalism, and how humans interact with the environment. These interests in environmental outreach, communication, and education led me to this role with the Estuary Program 
What she loves about Morro Bay
I am a relatively new transplant to the area but immediately fell in love with the coastal communities of Los Osos and Morro Bay. I love the strong sense of community and the shared sense of place here. The people who call this place home make it a wonderful place to be.  
Riley's favorite outdoor pastimes
My favorite outdoor activities are stand-up paddleboarding, hiking in Montaña de Oro, doing anything on the Sandspit, trying to catch the best sunsets, and going to the dog beach.  
---
Subscribe to our weekly blog to have posts like this delivered to your inbox each week. 
Help us protect and restore the Morro Bay estuary!
Thank you for helping our beautiful, bountiful, biodiverse bay!