July marked an exciting time for the Estuary Program, as many new and diverse projects are in development. These projects include oyster monitoring in the bay, low stream flow monitoring in our creeks, and bacteria analysis in a new lab space. All of these projects continue to help us understand the health of our bay and the surrounding watershed. 
Oyster Monitoring
In July, the Estuary Program and Cal Poly teamed up to monitor oyster populations in Morro Bay with funding from the Nature Conservancy. The main goal of this effort is to identify where we are seeing native oyster populations in the bay and to identify potential areas for restoration. The species included in these baseline surveys include Olympia oysters (Ostrea lurida), Jewel box oysters (Chama spp.), and Pacific oysters (Crassostrea gigas).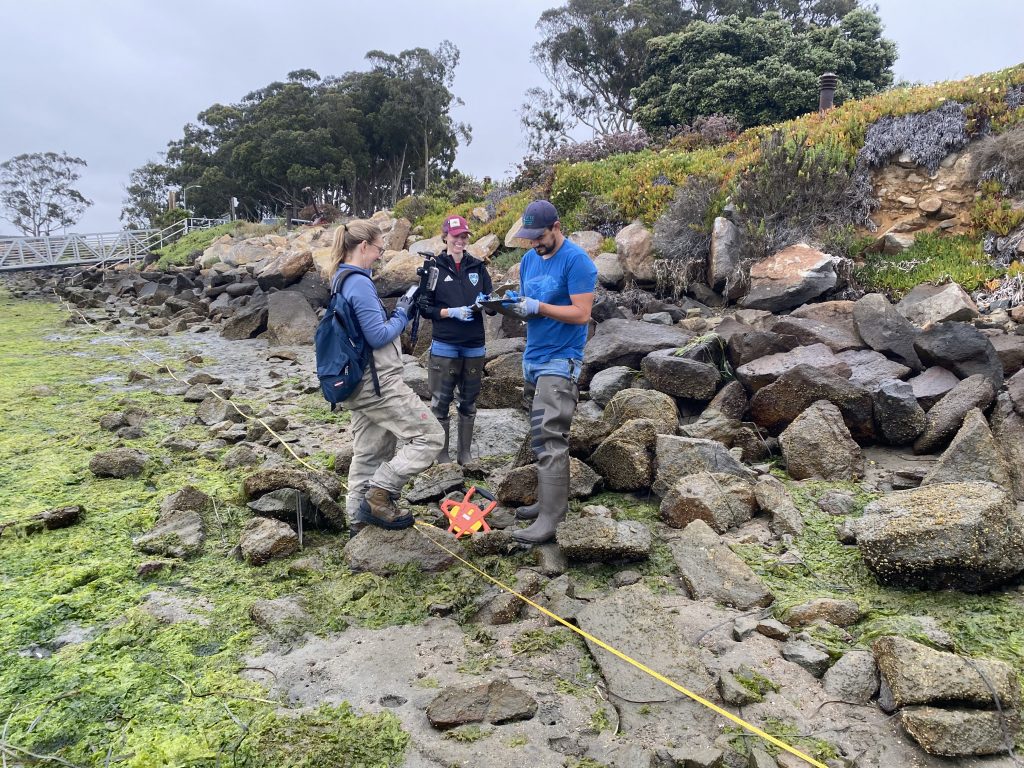 Since oysters prefer rocky intertidal habitat, monitoring can only be completed during extremely low tide windows. The first round of oyster monitoring kicked off during mid-July and will continue through additional low tides windows in August.  
Low Flow Monitoring
Adequate water in a creek is crucial for sensitive species like Steelhead trout, which are a species of special concern along the Central Coast. Our staff and volunteers collect streamflow data year-round from our watershed creeks to help determine habitat conditions for Steelhead trout and other aquatic life.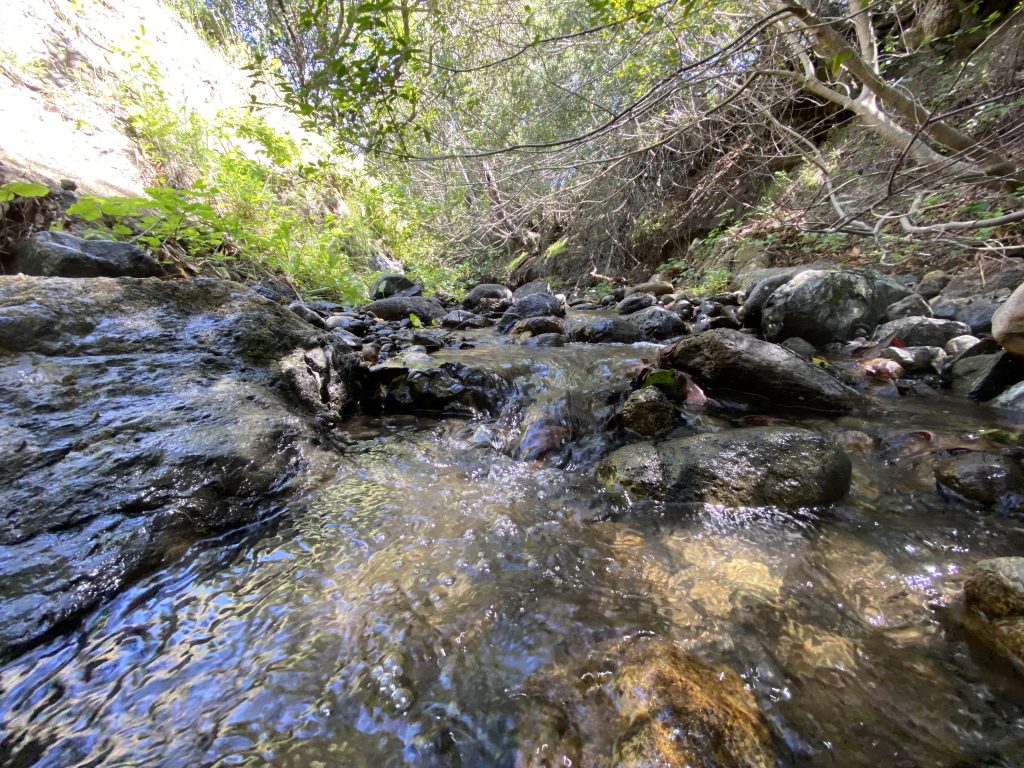 Low Flow Targets
But how much water is enough water? The Estuary Program is working to understand the minimum amount of water we need in our creeks before we see impacts to sensitive aquatic species like Steelhead trout. There are two particularly crucial times of year: Spring when juvenile trout are growing, and Summer when adequate water is needed for trout survival. To help determine these minimum amounts, we are conducting low flow monitoring in the spring and summer.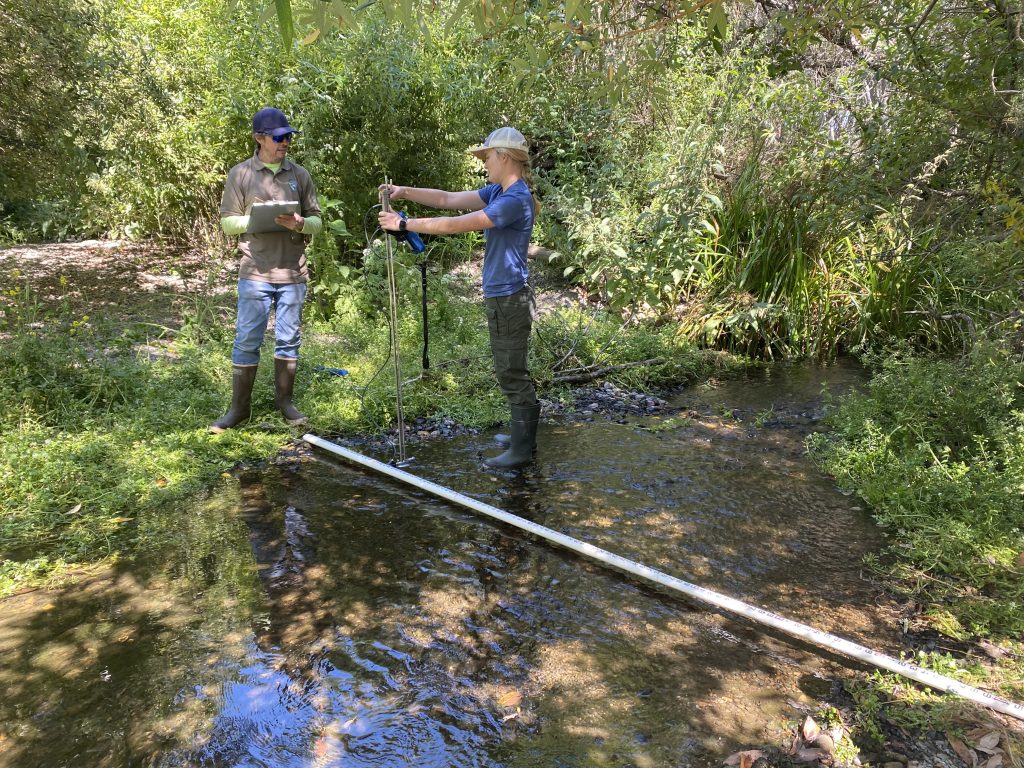 We will develop minimum flow targets through an expanded low flow monitoring effort in Chorro Creek and the smaller creeks that drain into it. In order to better understand summer flow conditions, staff will be monitoring eight sites every other week.
A new home for our bacteria lab monitoring work
Monitoring bacteria in our bay and creeks is important to the Estuary Program for many reasons. Waters must be free of bacteria for safe recreation like swimming and boating and eating oysters grown in the bay. For the past 20 years, our monthly bacteria monitoring effort has provided a consistent data set that we share with agencies, nonprofits, private landowners, and citizens. 
This valuable data was made possible by our steadfast volunteers and through a partnership with the city of Morro Bay. Previously, the city generously provided lab space in their Morro Bay-Cayucos Wastewater Treatment Plant lab. Without the partnership of the city, this long-running data set would not exist.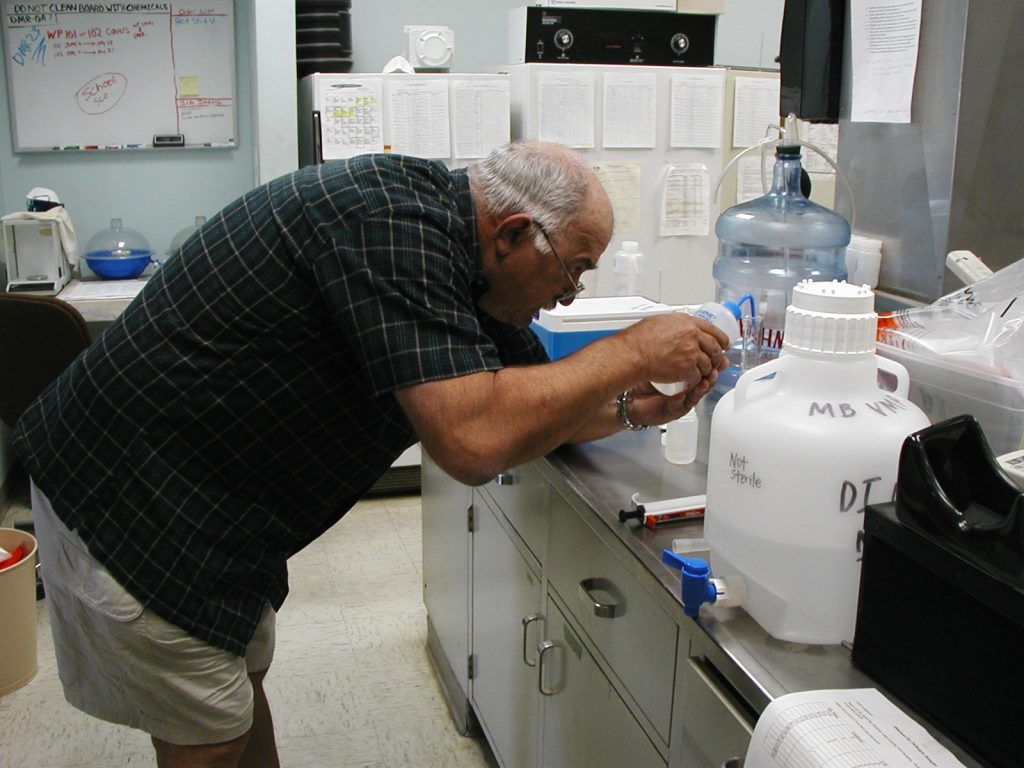 With the city's move to a new water reclamation facility, this option was no longer available, and we sought a new partner for the monitoring effort. 
Partnership with Cuesta College
The Estuary Program is now collaborating with the Cuesta College Biology Department and Cuesta professors, Silvio Favoreto and Laurie McConnico to continue this work. We are recruiting volunteers from among the student body, which provides Cuesta students with hands-on experience in both fieldwork and lab work. Students receive an Estuary Program Research Fellowship.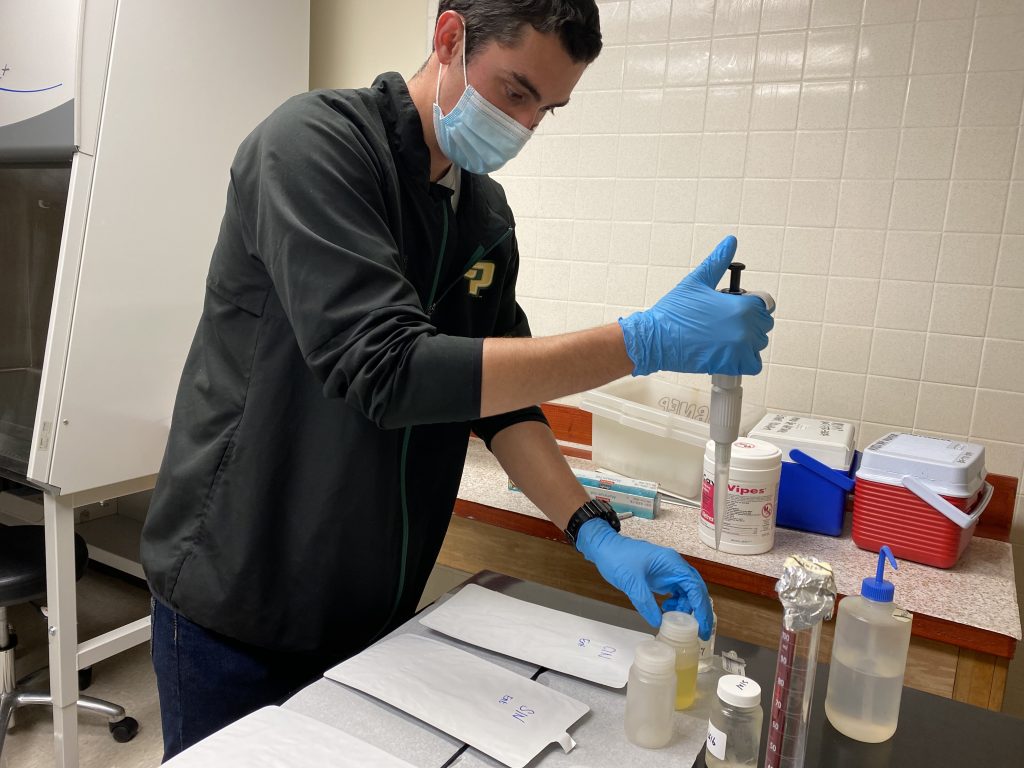 The Estuary Program and Cuesta College have a long history of partnership and collaboration to further our understanding of our bay and creeks, as well as to share that knowledge with Cuesta students to enhance their educational experience. We're very excited for this opportunity and will share more as the work gets underway. 
---
Help us protect and restore the Morro Bay estuary! 
Thank you for helping our beautiful, bountiful, biodiverse bay!