We are excited to introduce three new Estuary Program staff members to our community. Each of our programmatic areas were able to add on new positions including a Restoration Coordinator, Monitoring Technician, and an Education and Outreach Specialist. We are excited for you to meet them and the experiences they bring to Morro Bay. 
Jenn Fields: Restoration Coordinator
My journey to this position started at Pitzer College, where I explored the interdisciplinary connection between science, policy, and society as an Environmental Analysis major.  I participated in two AmeriCorps programs and served as an environmental science educator that focused on connecting communities to watershed health, fishery, climate change science, and conservation through education and volunteer participation. I then pursued a Master's degree focused on studying the effects of climate change on tidepool ecosystem functioning at California State University, Northridge.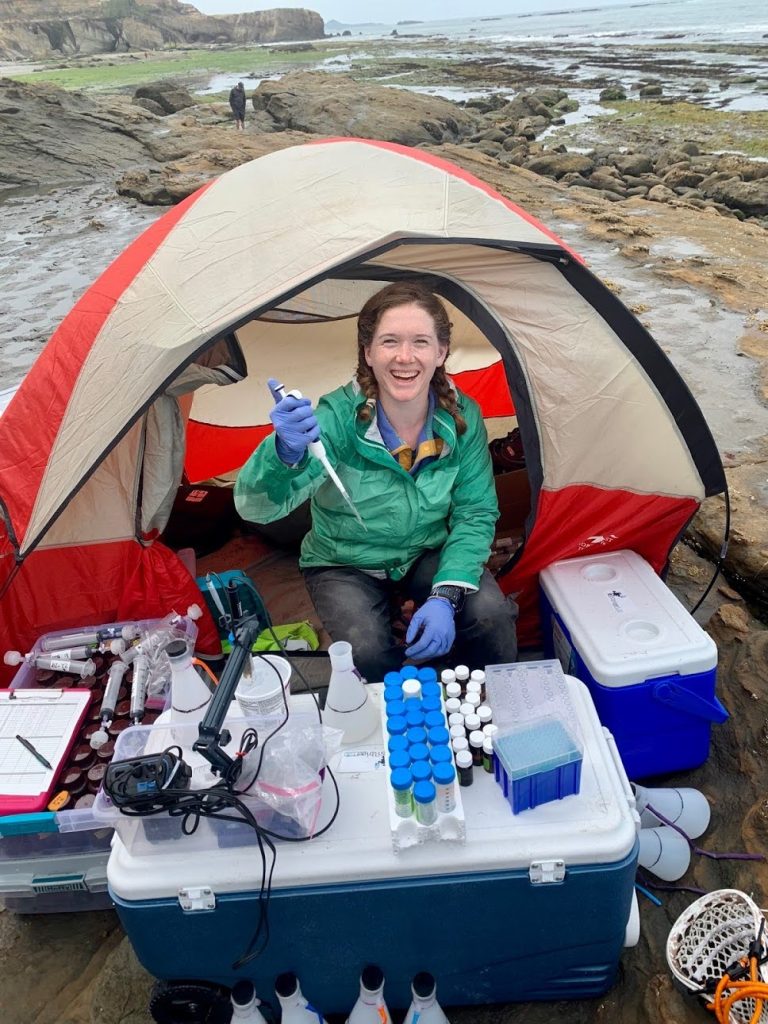 Climate Change and Resilience
At this point, I had spent most of my academic career in undergraduate and graduate school studying or teaching about the effects of climate change on ecosystems and organisms. Working at the Coastal Conservancy as their 2021 California Sea Grant State Fellow helped me realize that science can go beyond studying climate change's effects—it can help coastal communities and ecosystems adapt and become more resilient to climate change.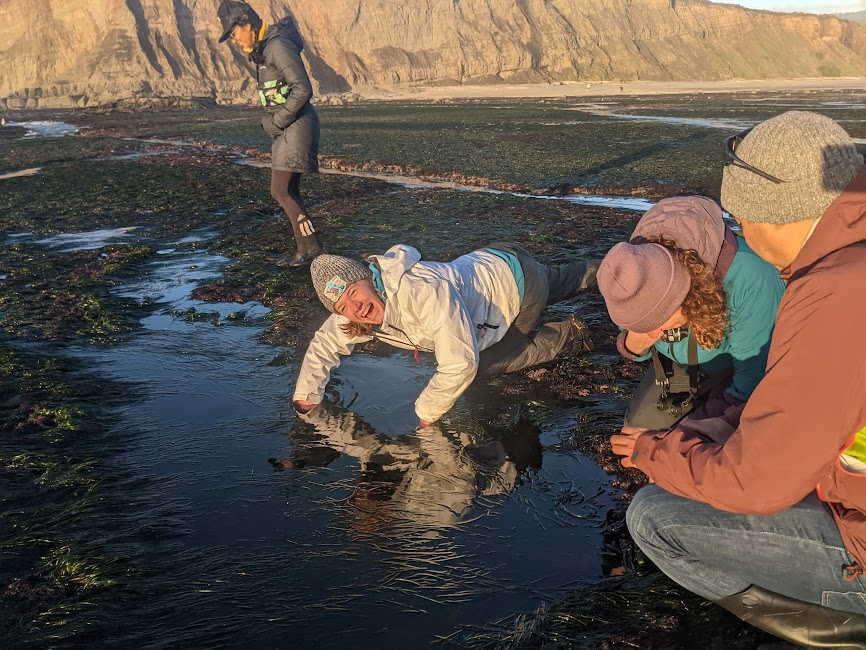 Environmental Education and Stewardship in Practice
"Leave a place better than you found it" was a phrase I said almost every day as an environmental educator at NatureBridge to encourage students to pick up trash found on trail. Since then, I have been driven by this theme of stewardship and I am thrilled that this mission has led me to the Estuary Program and Morro Bay. It is amazing to work in a place and at an organization where stewardship is a vital core value of the community. Through stewardship, restoration, and conservation of the habitats of Morro Bay, we can help make our coastal communities and ecosystems more resilient to climate change and truly leave Morro Bay better than we found it.   
Ben Grassman: Monitoring Technician
My life has always seemed to revolve around water. For as long as I can remember, I have had an inherent interest in aquatic ecosystems. Many of my earliest childhood memories involve exploring the creeks of the Santa Cruz Mountains. That same passion that captivated me as a kid ultimately led me to where I am today.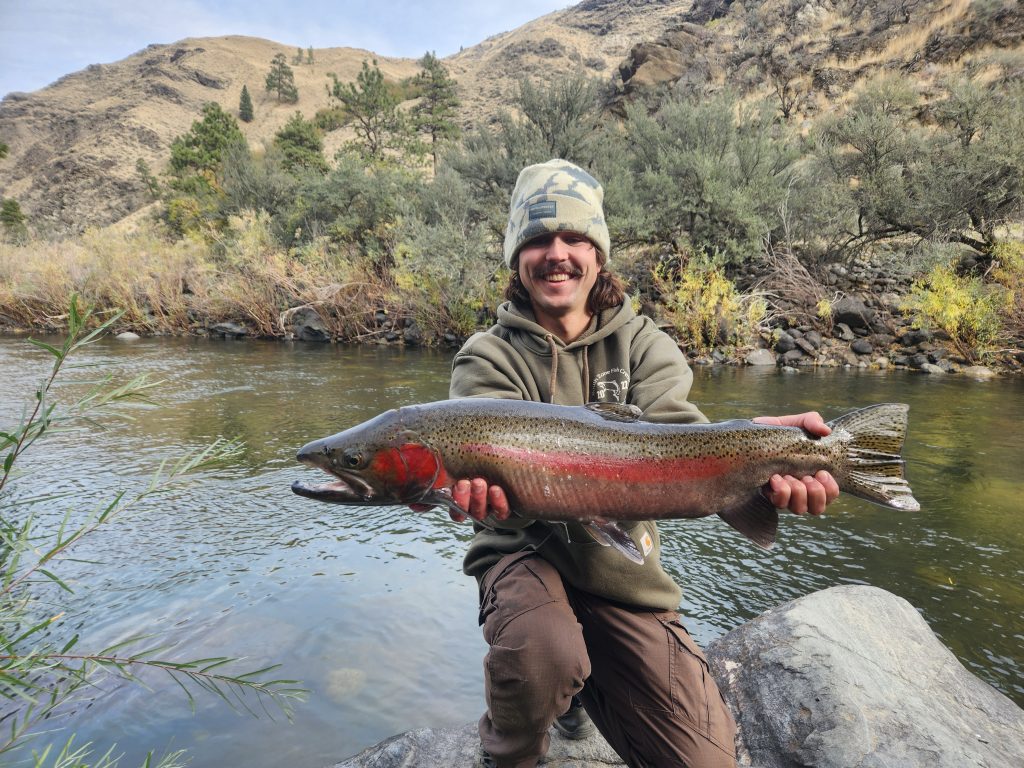 A Love of Fresh and Salt Water
Over the years, I fell in love with the marine environment through surfing while my interest in streams led me to fly fishing and whitewater paddling. These recreational pursuits complemented and furthered my academic interests in aquatic ecology. I always felt a desire to utilize my career to give back to the natural ecosystems that have filled my life with so much joy and meaning. In the Spring of 2022, I graduated from Cal Poly San Luis Obispo with a B.S. in Environmental Management and Protection and a minor in Biology.  
Working in Fisheries
I spent four summers working as a fisheries technician with the U.S. Forest Service in central Idaho's Rocky Mountains. My experiences in Idaho solidified my passion for watershed science and fostered an ever-growing interest in anadromous fish and the links between freshwater and marine environments.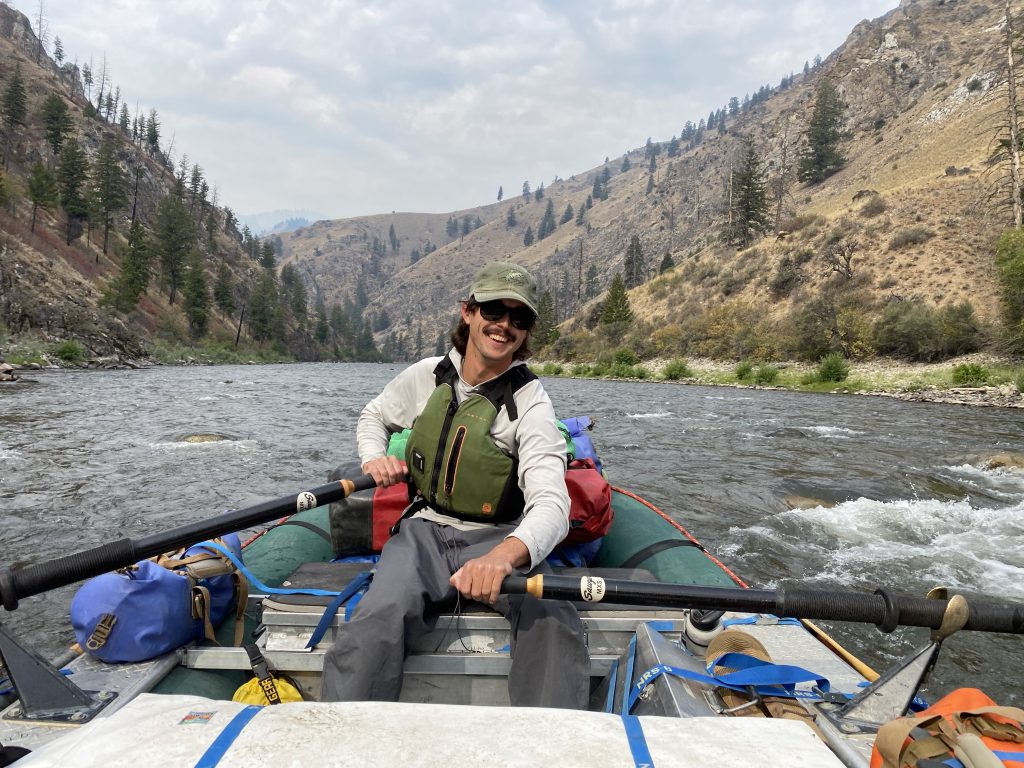 The Morro Bay Community and Nature
The Morro Bay community, coastline, and watershed hold a special place in my heart. With endless opportunities to enjoy the rugged beauty of the Central Coast, it's easy to find ways to connect with nature in my day-to-day life here. I notice that there is widespread attitude of stewardship in the community. As a result, the greater community of Morro Bay thrives alongside a relatively healthy natural landscape. Whether it is through sustainable commercial fisheries or conservation in fragile dune habitats, I strongly value the coexistence and balance between people and nature in Morro Bay.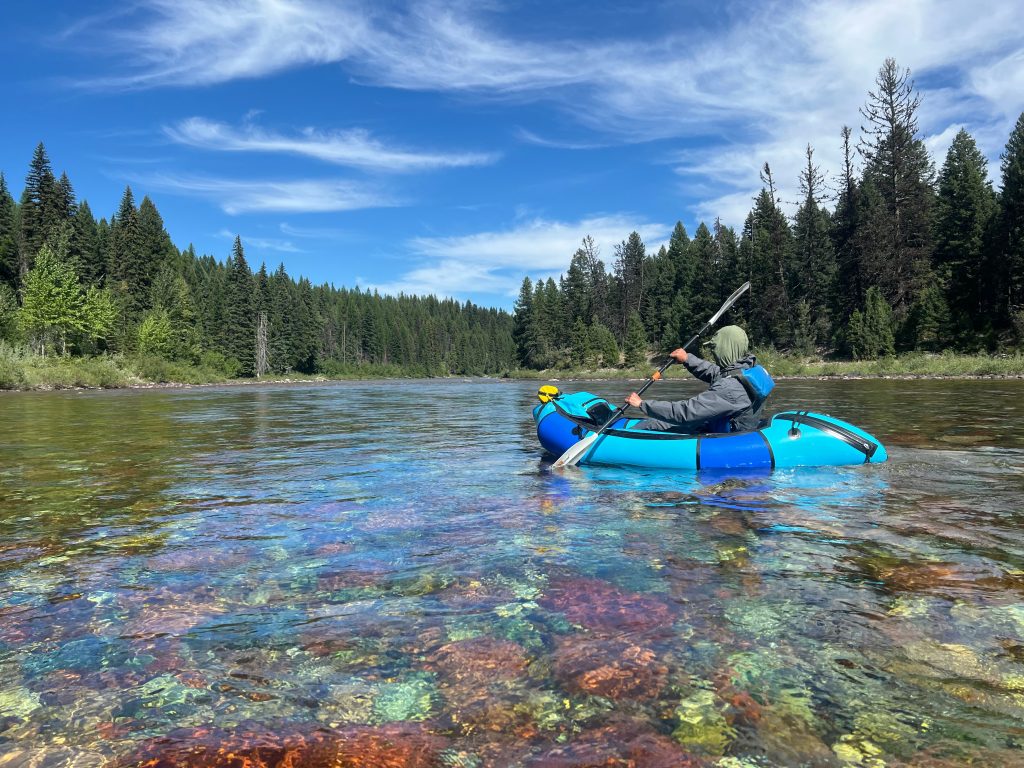 The estuary acts as the common ground between the people, places, and wildlife that I love the most. I am very excited to be a part of an organization that works to protect and restore this amazing watershed. I hope that I can bring my passion and experience to the Estuary Program and contribute to the continued success and effectiveness of the monitoring program. 
Forest Lurz: Education & Outreach Specialist
I am a Central Coast local, born and raised on the Monterey Peninsula, and I earned my undergraduate degree from UC Santa Cruz in Ecology & Evolutionary Biology. While at UCSC, I worked in a salmon ecology lab studying the movement of steelhead in local watersheds. After graduating I did soil and water nutrient research for the UC Cooperative Extension in Salinas. At that point, I realized I wanted a change from a career in research, so I joined AmeriCorps NCCC (National Civilian Community Corps) and spent 10 months doing service projects in the U.S. South.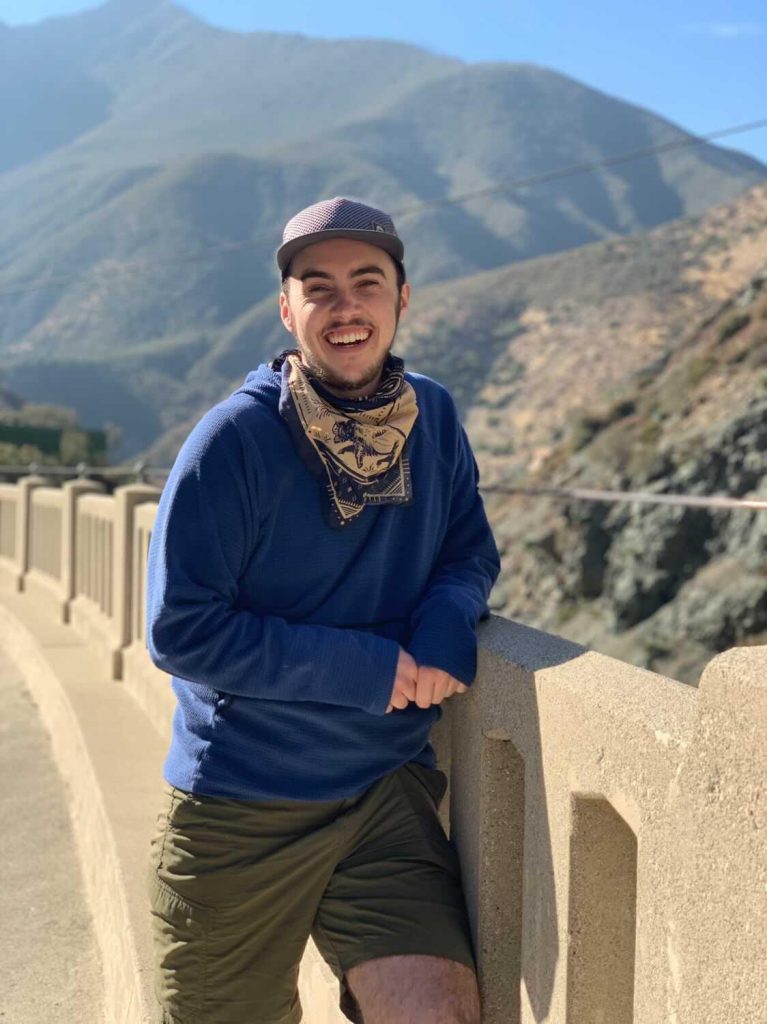 Teaching Youth about the Environment
When I returned to California, I pivoted to a career in outdoor education, linking my love for nature and the outdoors with my experience in youth development. I have since worked in elementary schools, day camps, summer camps, and outdoor education facilities, most recently as a naturalist at Camp Ocean Pines in Cambria.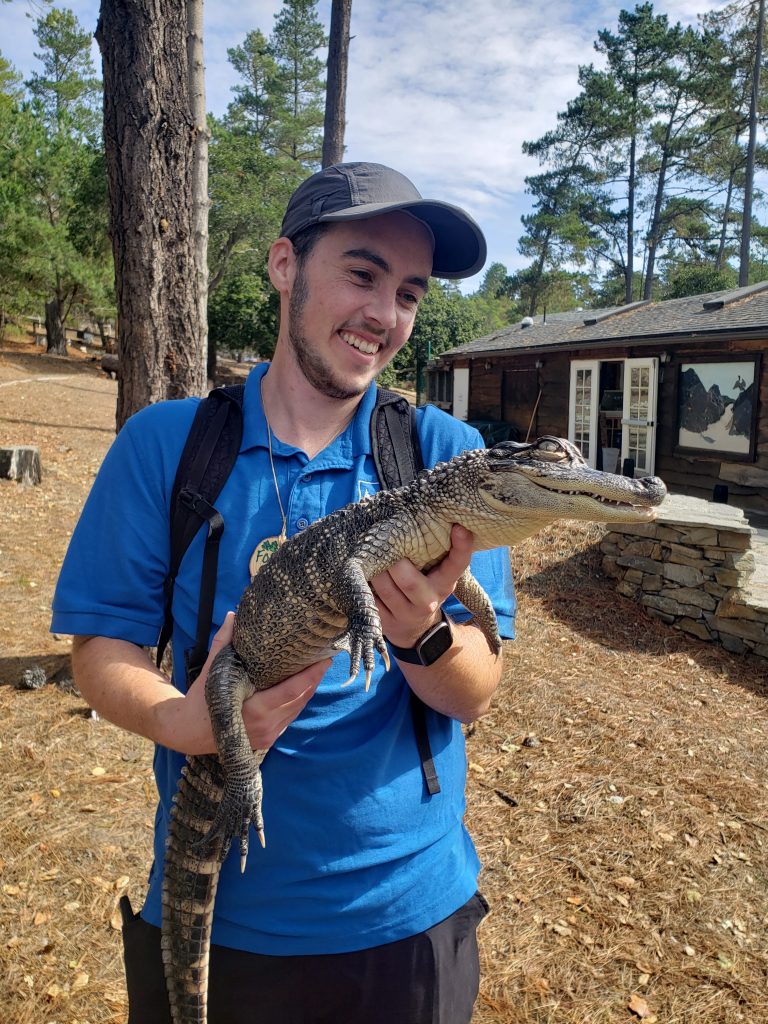 Engaging with the Community
Like many of the Estuary Program staff, I'm here because this area has made an impact on me with its fascinating ecology and natural beauty. I'm excited to continue my career as an educator, working with local youth and guiding them to become engaged and caring community members. I also love Morro Bay because the people who live here are so engaged and passionate about the health and well-being of this natural area. I'm eager to share the Estuary Program's work with the public and to collaborate with other organizations to continue increasing knowledge and awareness of the watershed and our local ecosystems. 
---
Help us protect and restore the Morro Bay estuary!
Thank you for helping our beautiful, bountiful, biodiverse bay!