Community science, when the general public helps collect scientific data, provides crucial information for countless monitoring and research efforts around the world. Snapshot Cal Coast (SCC) is an annual state-wide event that mobilizes community members to document coastal wildlife using the iNaturalist app. This California Academy of Sciences effort involves partnerships with the California Ocean Protection Council, the California Department of Fish and Wildlife, the MPA (Marine Protected Area) Collaborative Network, and many others.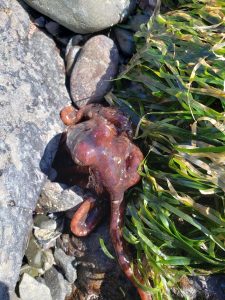 What is Snapshot Cal Coast?
Snapshot Cal Coast 2023 is taking place from June 17 to July 9. During these three weeks, community members are encouraged to visit coastal ecosystems and record observations using iNaturalist. In addition, local partners host "bioblitz" events, where the goal is to make as many observations as possible within a designated timeframe. In San Luis Obispo County, the Estuary Program is co-hosting two bioblitz events with California State Parks on June 24 and July 7. Since 2016, SCC contributors have made nearly 390,000 observations of over 8,500 species along the California coast.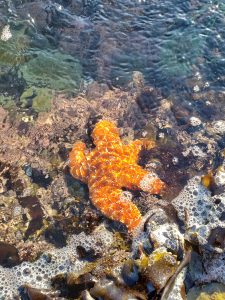 How will the data be used?
Once uploaded to iNaturalist, the data from Snapshot Cal Coast can be used by researchers all over the globe. This will help scientists understand and monitor biodiversity along the California coast. You can learn more about how iNaturalist data is used for research here.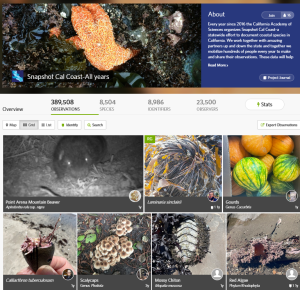 Biodiversity is at risk across the globe, and California's coastline is no exception. Animals such as abalone and sea stars, once abundant all along the coast, have been impacted by factors such as disease, climate change, and human impacts. Community science observations greatly increase the visibility of species and produce more data points than researchers could collect on their own.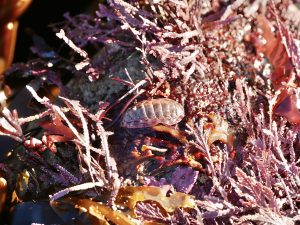 How can you get involved?
The Estuary Program and California State Parks are co-hosting two bioblitz events during this year's Snapshot Cal Coast. The first event is a special bioblitz focused specifically on sea stars. This event will take place on June 24 from 9 to 11 a.m. at Estero Bluffs, just north of Cayucos. Click the link here for more information and to register for this free event. 
The second event is a general bioblitz, focused on all plants, animals, and algae on the coast. This event is taking place on Friday, July 7 from 9 to 11 a.m. at Hazard Reef in Montana de Oro State Park. Click here for more information and to register for the free event. 
You can also participate on your own! All you need to do is take photos of the wildlife you see and upload them to iNaturalist under the "Snapshot Cal Coast 2023" project. You can do this with the iNaturalist app on your phone, or on the iNaturalist website if you are using a digital camera. If you've never used iNaturalist before, you can watch video tutorials here. Snapshot Cal Coast is running from June 17 to July 9, but you can use iNaturalist year-round and in any ecosystem. Your contributions help make a difference in understanding and protecting global biodiversity! 
References
https://www.calacademy.org/calcoast 
https://www.calacademy.org/community-science 
https://www.inaturalist.org/projects/snapshot-cal-coast-all-years 
https://www.iucn.org/our-work/topic/biodiversity-and-health 
---
Help us protect and restore the Morro Bay estuary! 
Thank you for helping our beautiful, bountiful, biodiverse bay!