Father's Day is coming up this Sunday. If your family gets to spend the day with Dad, why not spend it in a beautiful place like Morro Bay?
Here are some fun things to do on this special day.
If your dad likes adventure, go paddling. There are a variety of local shops to rent from, and you'll see animals like otters, seals, sea lions, pelicans, and cormorants in a new way when you view them from the water.
Steer your kayak, canoe, or paddle board around the front bay, head towards Los Osos and explore the ins and outs of the back bay, or even paddle over to the sandspit to feel like you're on an island all your own. Just be sure check the tides so that you don't get stuck, and respect the beach access corridors across the sandspit to give snowy plovers the space they need during nesting season.
If you'd rather stay on dry land, hike Black Hill. This trek up one of the Nine Sisters offers another perspective on the estuary and gives you two length options. For a longer hike—about 3 miles round-trip, you can start at the State Park Campground near the estuary's edge. For a shorter .6-mile round-trip hike, drive up past the golf course, and park at the Black Hill Trailhead. You'll have a great view of Morro Bay from the start, but it just keeps getting better as you head up the trail.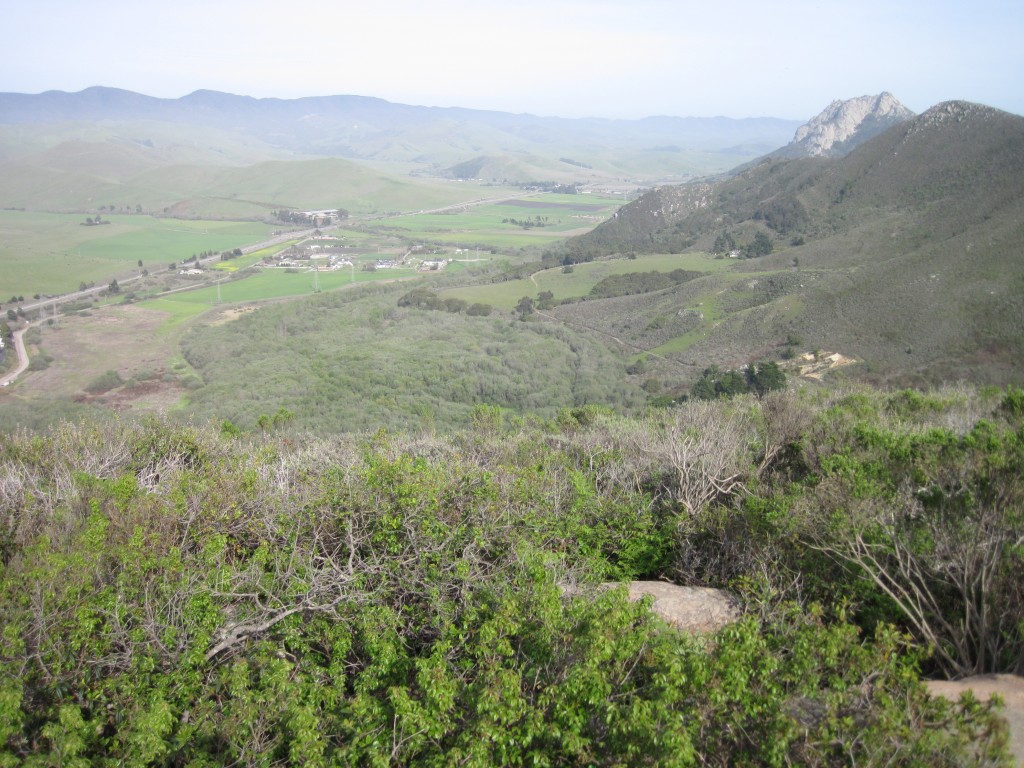 At the boulder-studded top, you'll have a full view of Morro Rock as well as some of the other Nine Sisters, including Hollister Peak and Cerro Cabrillo. Looking inland, you'll also see several of the creeks that empty into the estuary. Volunteers from our monitoring program visit sites along these creeks to test water quality and bacteria levels monthly, whenever water is flowing there.
To spend some time interacting with Dad while learning about the plants, animals, and geology of Morro Bay, visit the Morro Bay State Park Museum of Natural History and the Morro Bay National Estuary Program's Nature Center. Both places offer opportunities for educational fun, and both face the water, giving you an incredible view that you can appreciate with your family.