Have you visited the Morro Bay Estuary Nature Center lately? This free center is open 10 a.m. to 6 p.m. every day, and it's a perfect stop for travelers and locals of all ages.
Wildlife viewing station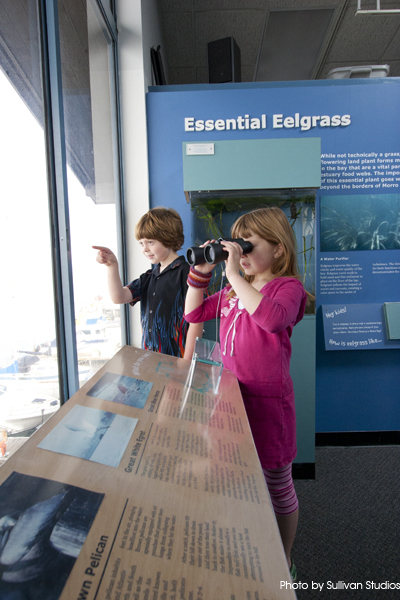 You can sight see even on a foggy day at our wildlife viewing station. Use our binoculars to scan the water, sky, and sandspit for life. You might see pelicans and other seabirds, sea lions, or sea otters—we've even seen bat rays floating by.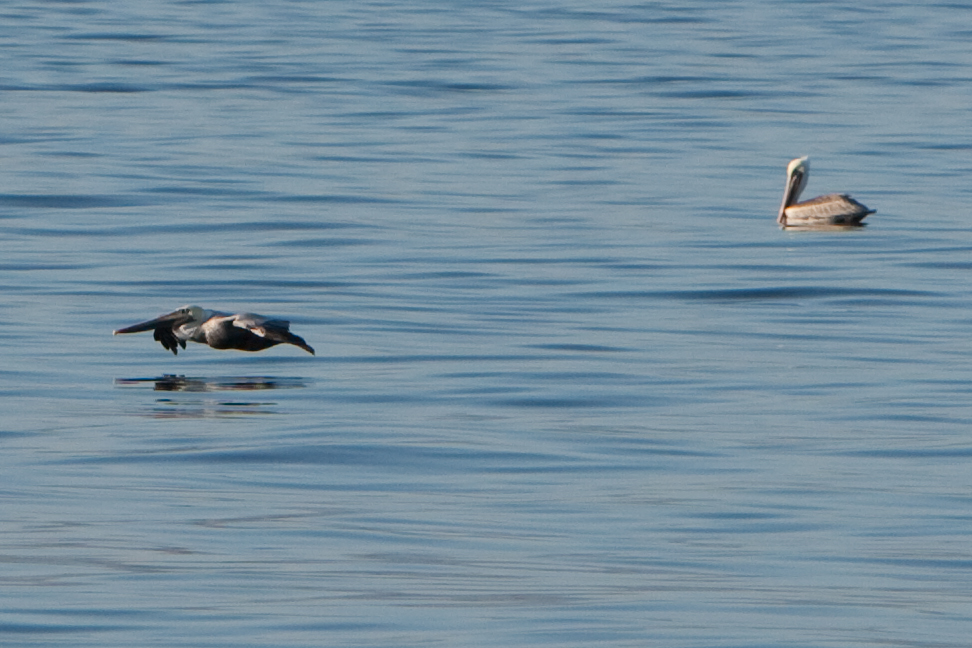 Steelhead exhibit
Our Saving Steelhead exhibit offers you the chance to see steelhead trout and learn about what they need to survive. (More on the conditions that steelhead need to thrive here.)
This year, we documented the transformation of our steelhead from egg, to alevin, to fry. Watch the videos below, and then come see the fish in their tank, as they continue to grow.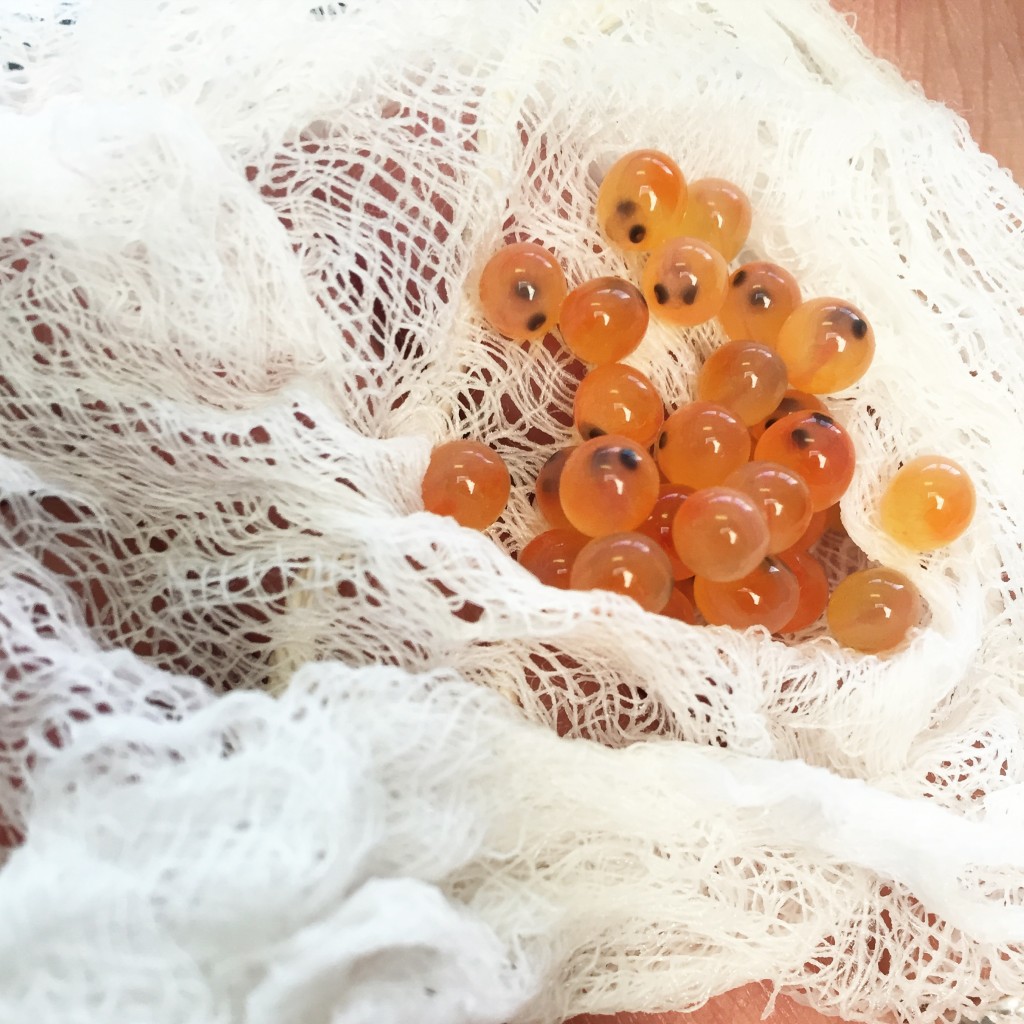 The steelhead eggs arrived in protective netting.
This video shows the alevin life stage, after the fish have hatched.
Watch the alevin as they continue to feed off their egg sacs and grow.
See the steelhead after they've inflated their swim bladders and become fry.
The steelhead keep gaining in size (and personality).
Interactive kiosk
Our touchscreen kiosk features a ton of great science information and interesting videos, including our Bay Story videos, which allow you to hear from locals who love Morro Bay and know it well.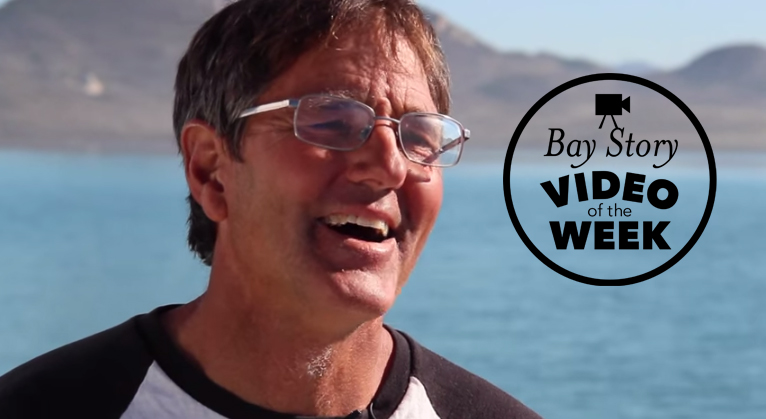 Other fun exhibits
Press the yellow button on the 3-D image viewer and find yourself flying high above Morro Rock, hanging onto the back of a fishing boat as the catch comes in, or soaring above the morros that line the watershed.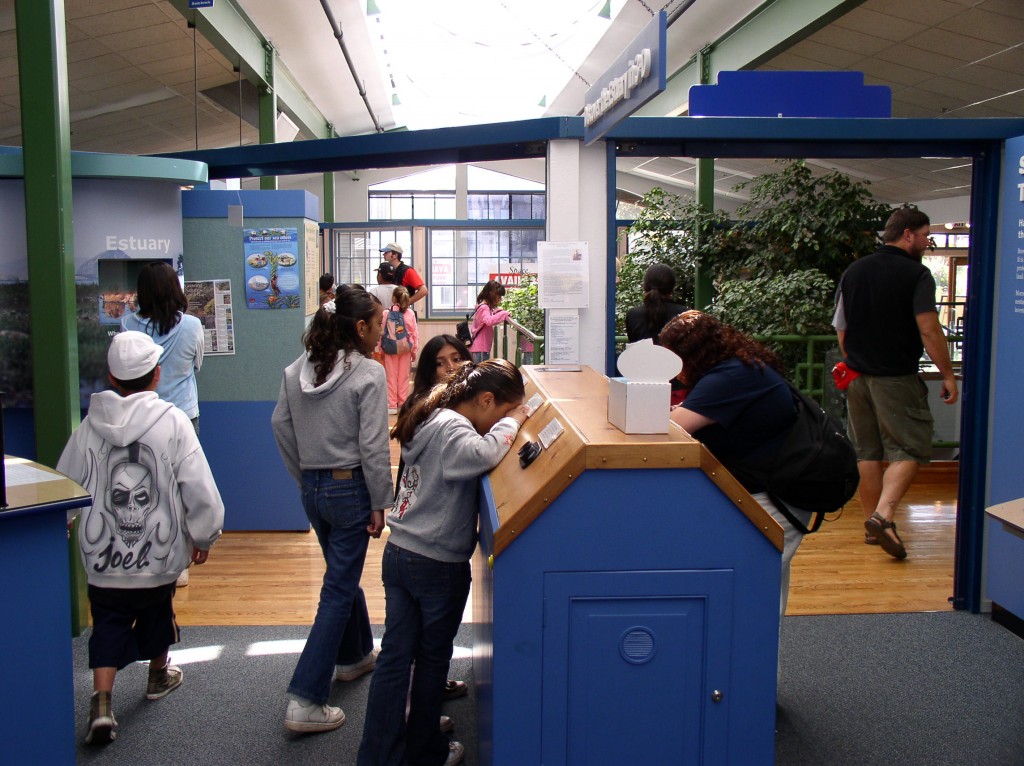 Enjoy the hand-painted mural that depicts the different habitat types found throughout the watershed and the animals that live in them.
If you come Thursday through Sunday, you might even get the chance to talk with one of our friendly Nature Center docents. They're there to answer questions about the exhibits and the estuary.
Visit the Nature Center anytime between 10:00 a.m. and 6:00 p.m. daily. It is located upstairs in the Marina Square Building, on the corner of Marina and Embarcadero in Morro Bay, across the hall from the Estuary Program's main office.
---