There's still time to enjoy Morro Bay from your boat this summer. While you're taking in the sights and sounds amongst the gentle waves of the estuary or Estero Bay beyond, you can help protect our waters. Here's how.
1. Make sure what goes in the head stays in the holding tank: Check your Y-valve for leaks
You'd rather focus on the wind and the waves, but sometimes nature calls.  When you flush the head on your boat, untreated sewage moves into your holding tank. Your Y-valve is the only thing standing between that sewage and the bay waters that we all enjoy. Because of this, keeping the Y-valve closed is a must, and making sure it's air- and water-tight is just as important.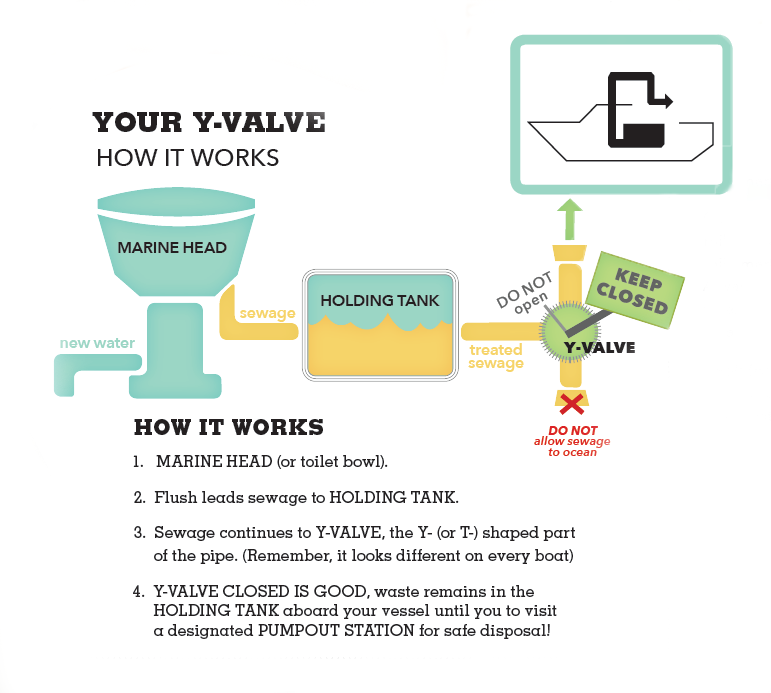 Luckily, checking for leaks is easy. All you need is two dye tabs and about three minutes. Purchase the dye tabs from your local marine supply store, then drop the tabs into your head and let them sit for 1-2 minutes to soften. Flush, and then head toward your discharge port to make sure there's no dye in the water.
If the water is clear, you're good to go. If you see dye leaking out, it's time to take your boat in for service and get that leak repaired.
2. Know before you go: Locate your nearest pumpout stations
If your Y-valve is working, keeping sewage in the tank should be a breeze. But, you still need to find a pumpout station before the tank gets full.  If you're boating in Morro Bay, you can find a pumpout station that will work for you using the map below. It also shows you other resources (like battery and used-oil collection sites) that might come in handy.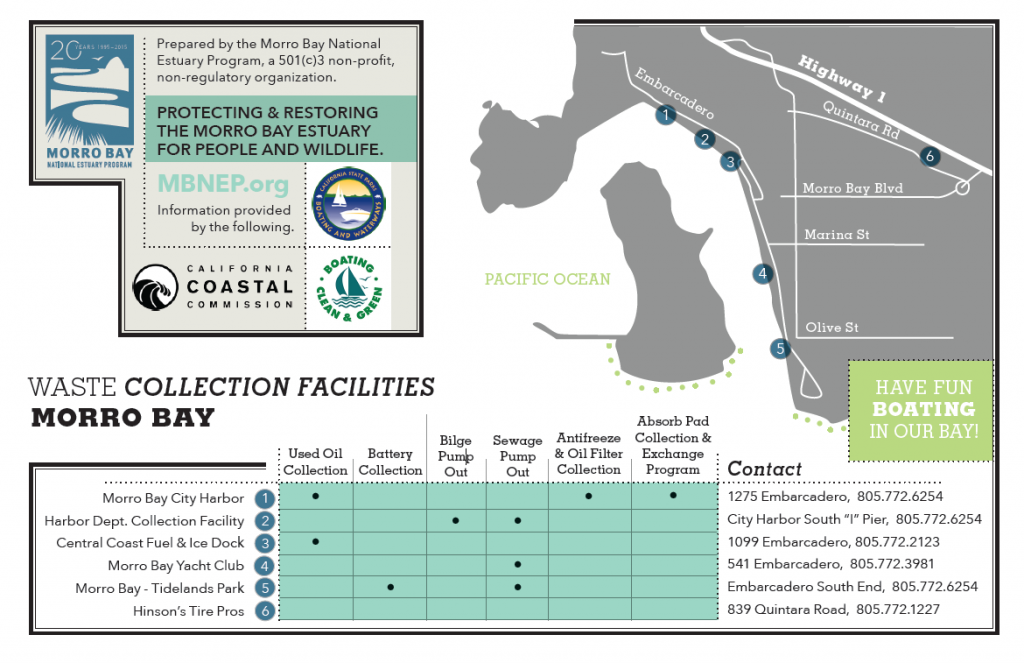 3. Every drop counts: Stock up on absorbents and recycle your waste
With hundreds of boats on the bay, it's important to keep all chemicals, oil, etc. contained—down to the last drop. In order to do that, you'll want to keep plenty of absorbents on hand to mop up any spills that occur onboard. You can pick them up at the store, or participate in the Harbor Department's free absorbent exchange program. They'll fix you up with the supplies you need; just bring them back for recycling once you've used them. You can also drop off used oil, antifreeze, and more for disposal. Just give the Harbor Department a call at 805-772-6254 to find a good time to stop by.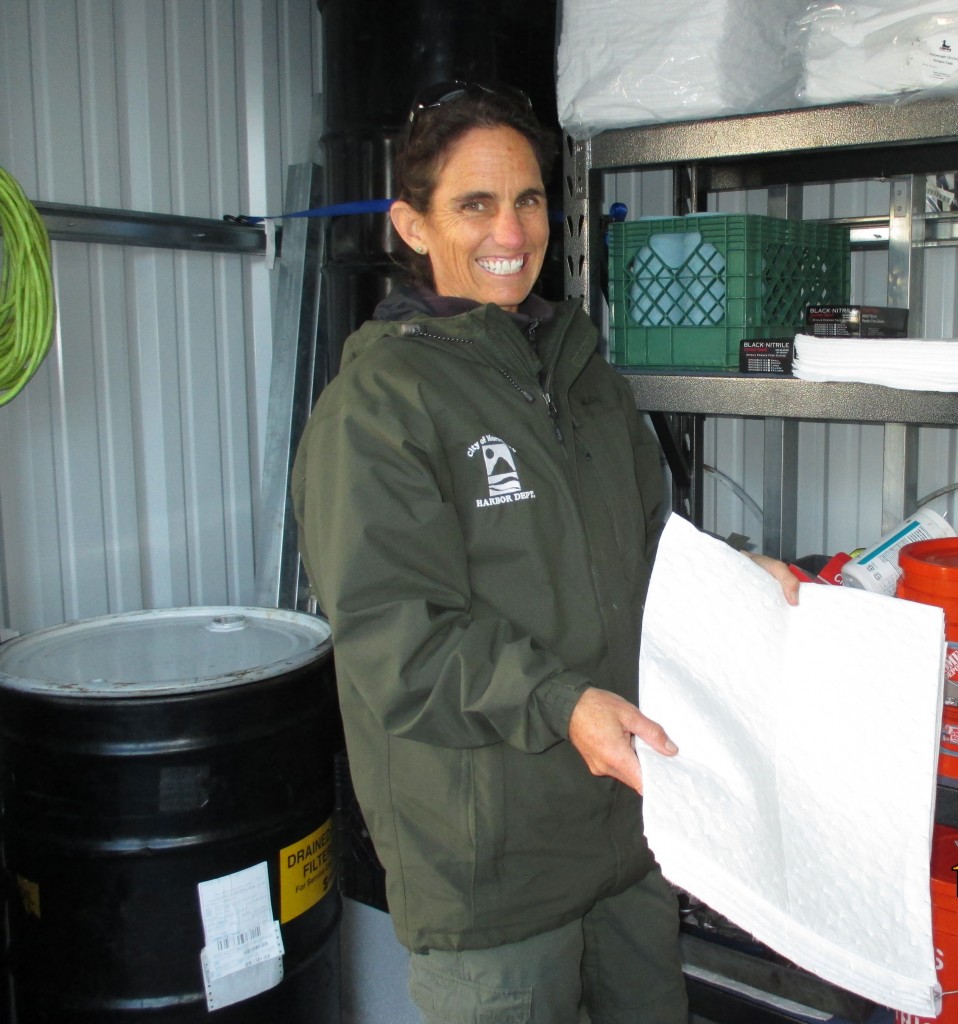 4. Leave no trace: Bring all your disposables home with you
One important way to help keep our waters clean is by keeping track of all food wrappers, bottles, and any other items that you take with you when you leave the shore. Morro Bay can be windy, so we recommend keeping lightweight plastic scraps in a container with a lid, so that nothing blows overboard accidentally. (This tip can be helpful when you're on a hand-, sail-, or foot-powered boat, too!)
Another way to help keep our waters clear of trash is to participate in International Coastal Cleanup Day. The Estuary Program will be leading the cleanup charge on the sandspit on Saturday, September 17. We'll be taking a boat ride over to get started. Learn more and RSVP here.
More information and resources
---
Did you like this post?