See what our volunteers and field staff have been working on during the past month.
Eelgrass
We completed our second round of 2017 small-scale experimental eelgrass transplanting in July, in collaboration with Cal Poly and California Sea Grant. In total, we planted seventeen one-meter by one-meter plots of eelgrass including nine in the forebay (across from the Tidelands boat launch) and eight in the midbay (across from Morro Bay Oyster Company).
Though our midbay location was not as successful as the forebay site, we were able to glean useful information from these efforts, including which areas to target and which to avoid for future plantings, as well as helpful staking methods to keep the eelgrass anchored.
With the help of two early morning boat rides from Morro Bay Oyster Company, we checked on these plots during some very early-morning negative tides.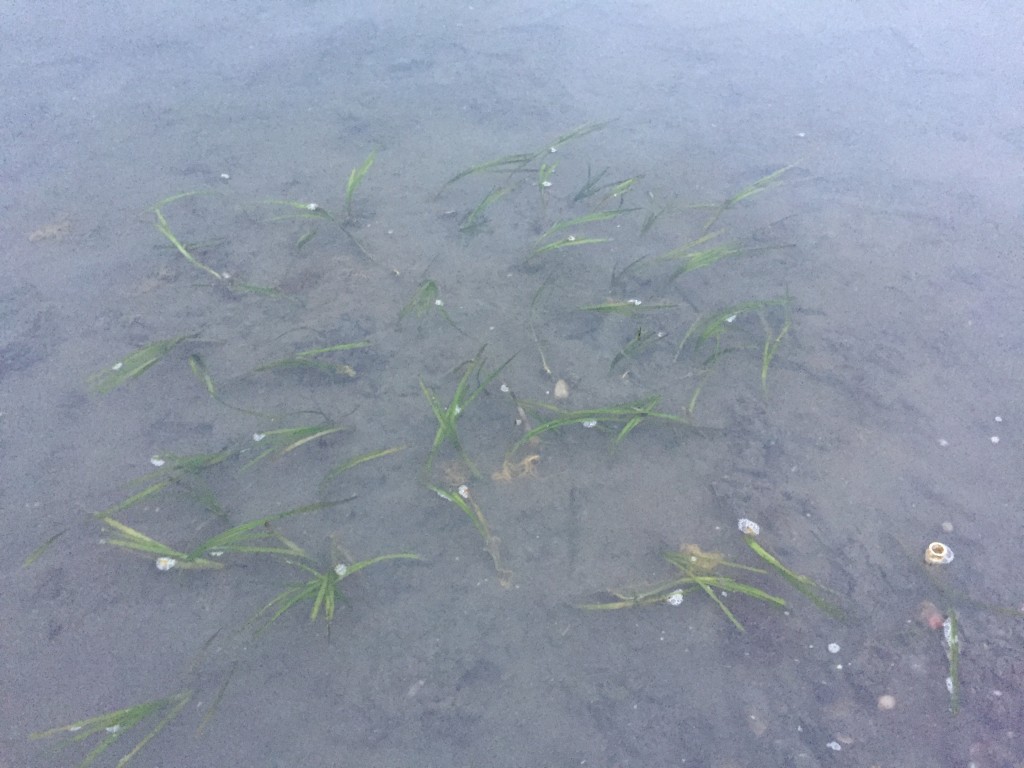 Though 5 a.m. might not be everyone's favorite time to start work, it is a great time to spot wildlife.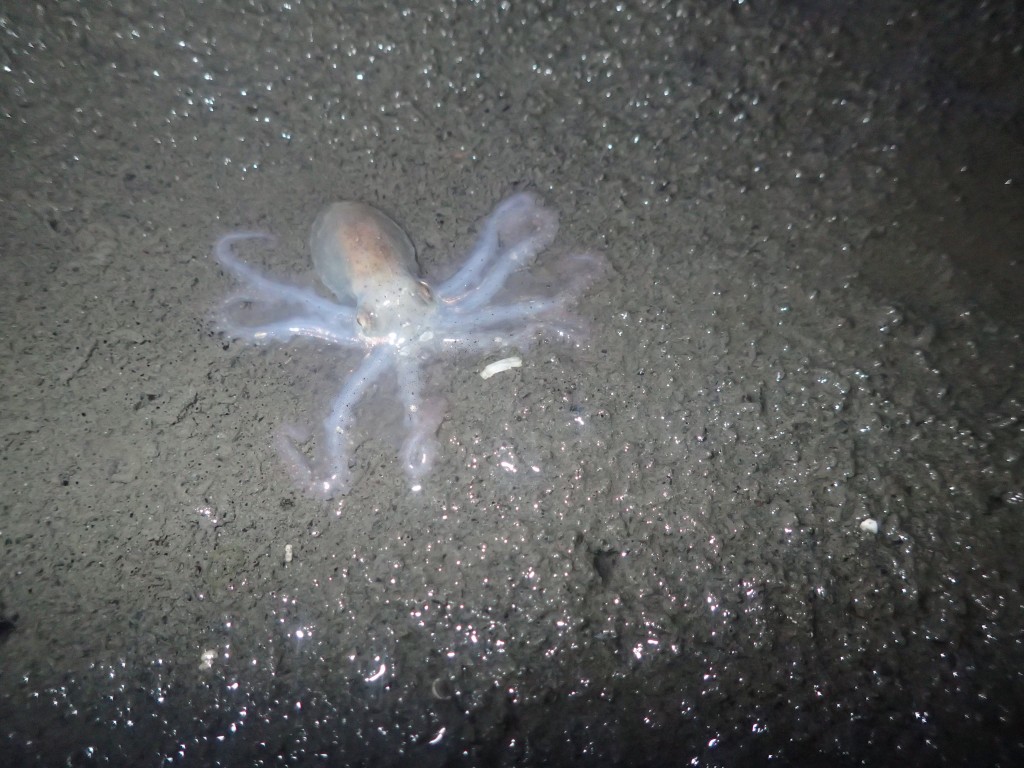 Cal Poly and Estuary Program staff will continue to monitor the eelgrass at these locations and will use this data to inform future restoration efforts.
In the meantime, we are continuing to monitor existing eelgrass beds to learn more about the eelgrass flowering and seeding patterns in Morro Bay so that we can plant eelgrass seeds during future restoration efforts.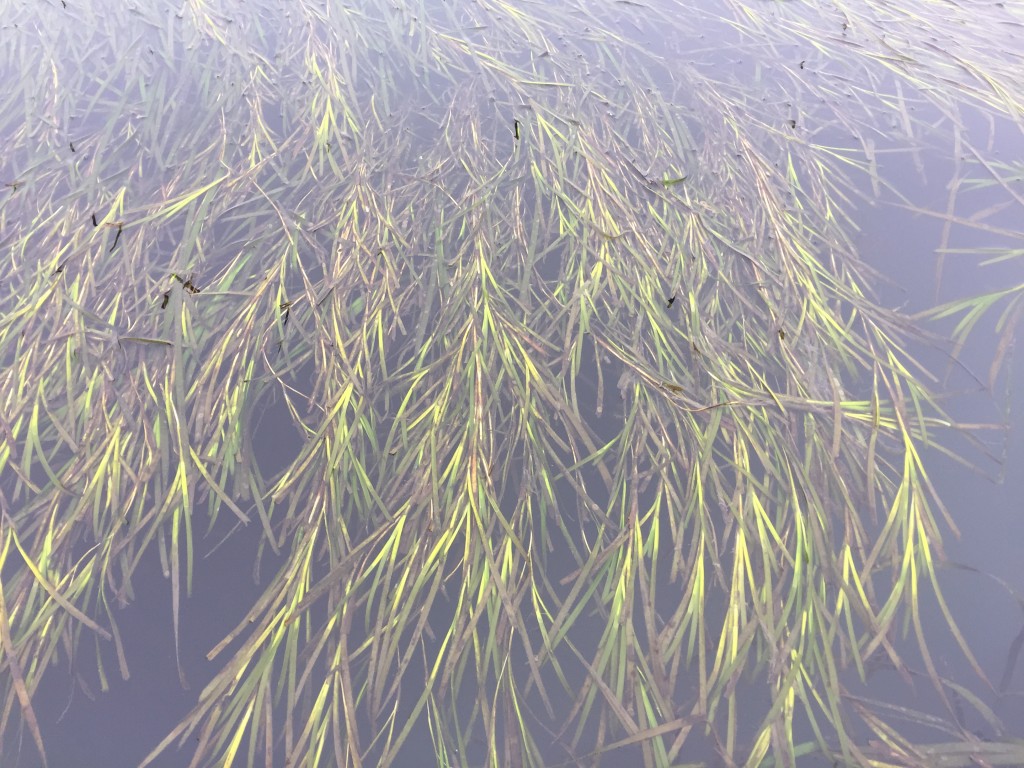 Eelgrass has six stages of seed development. Like terrestrial plants, you don't want to collect seeds too early, or they might not germinate.
Fun fact: Did you know that seagrasses have the longest pollen grains on the planet?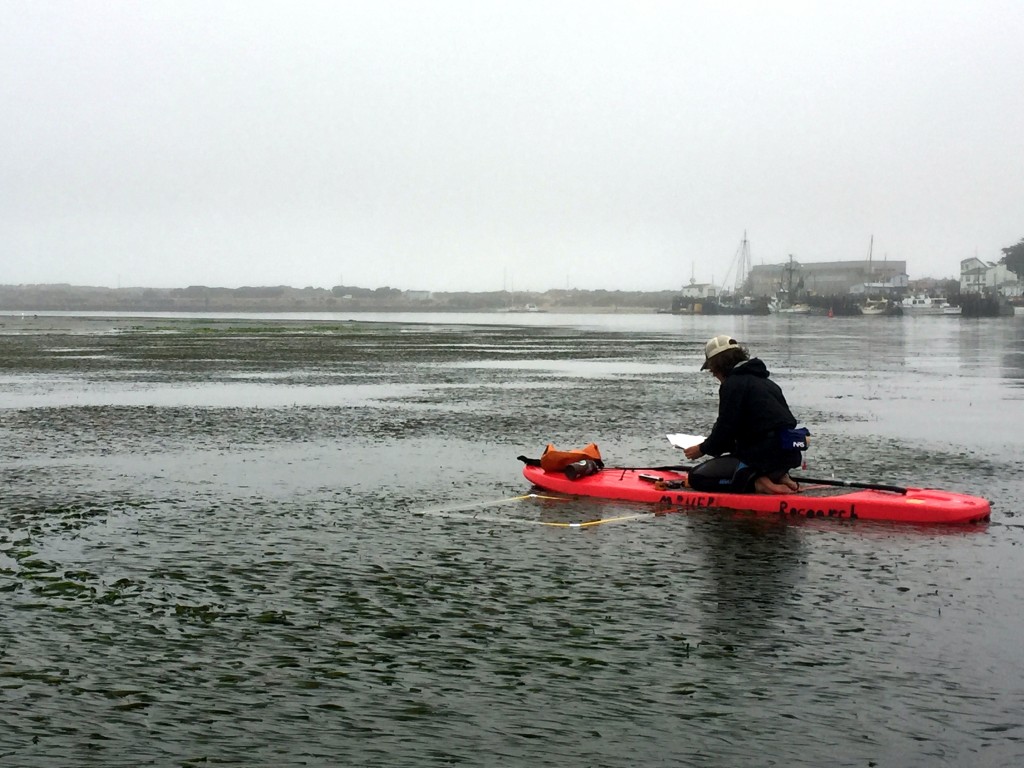 Our goal is to harvest blades once the seeds have reached the fourth stage. We will hold the blades in a mesh bag off the dock until the seeds are fully mature and ready to plant. Then we will put them in small burlap sacks, place them in a few different locations around the bay, and monitor them to see if they will germinate. Though seeds have a lower success rate than transplanting, this process has a minimal impact on the donor bed.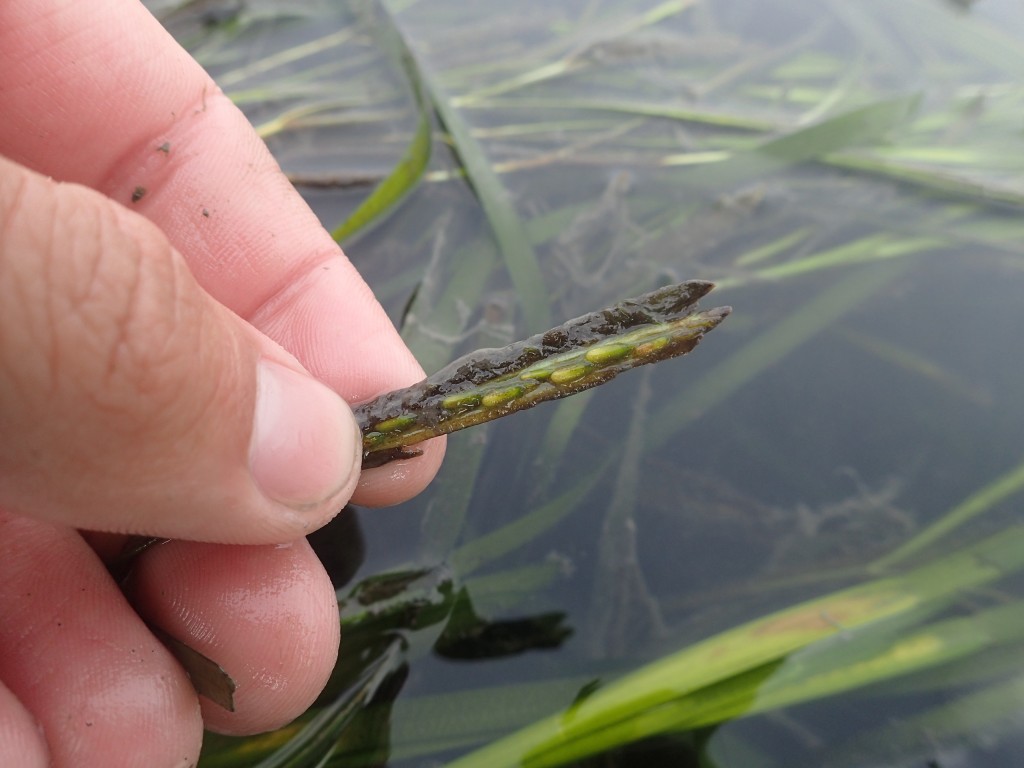 So far, we are learning that the eelgrass beds in Morro Bay flower and advance to the different stages at varying rates. Based on what we have seen in the last few weeks, we should be able to start collecting seeds in September.
Creeks
This winter, we had to remove one of our pressure transducers on Pennington Creek. The equipment was buried when a creek bank collapsed. We were able to retrieve it and then reinstalled it this month, hopefully in what is a more stable location.
A pressure transducer consists of a data logger on one end of a cable that continuously measures depth. This end is installed in the water. Installation is especially exacting and tedious because if the equipment moves even a centimeter after installation, our data will not be accurate.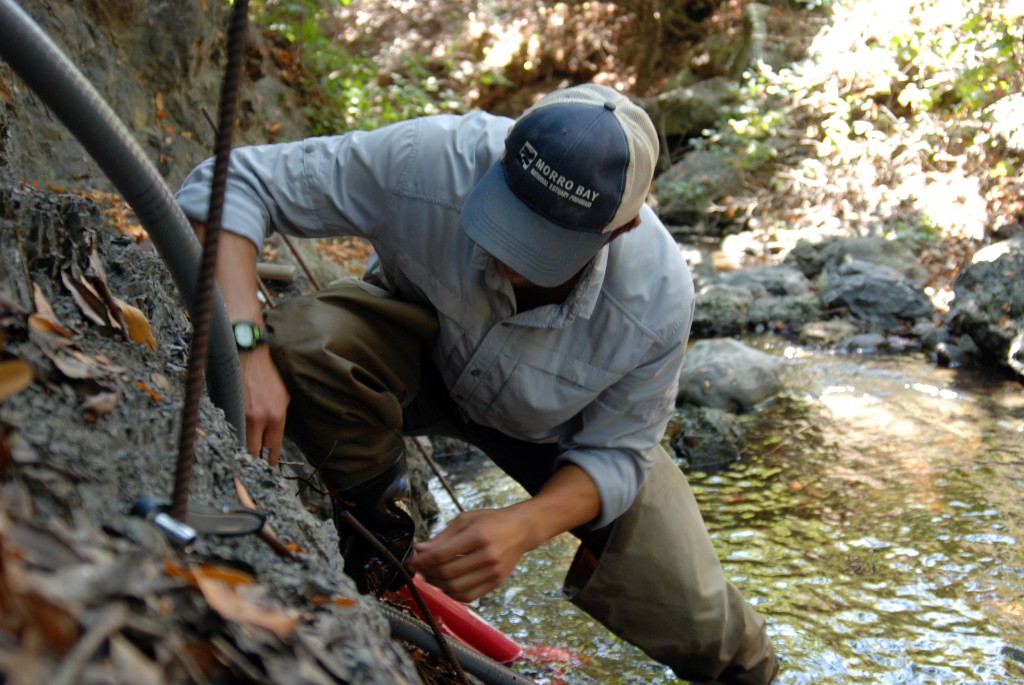 The pressure transducer is fed through piping to help protect it. The other end is placed in a secure location up on the stream bank, where staff will be able to access it year-round. We can connect this end to a computer to download the data without moving the sensor in the water.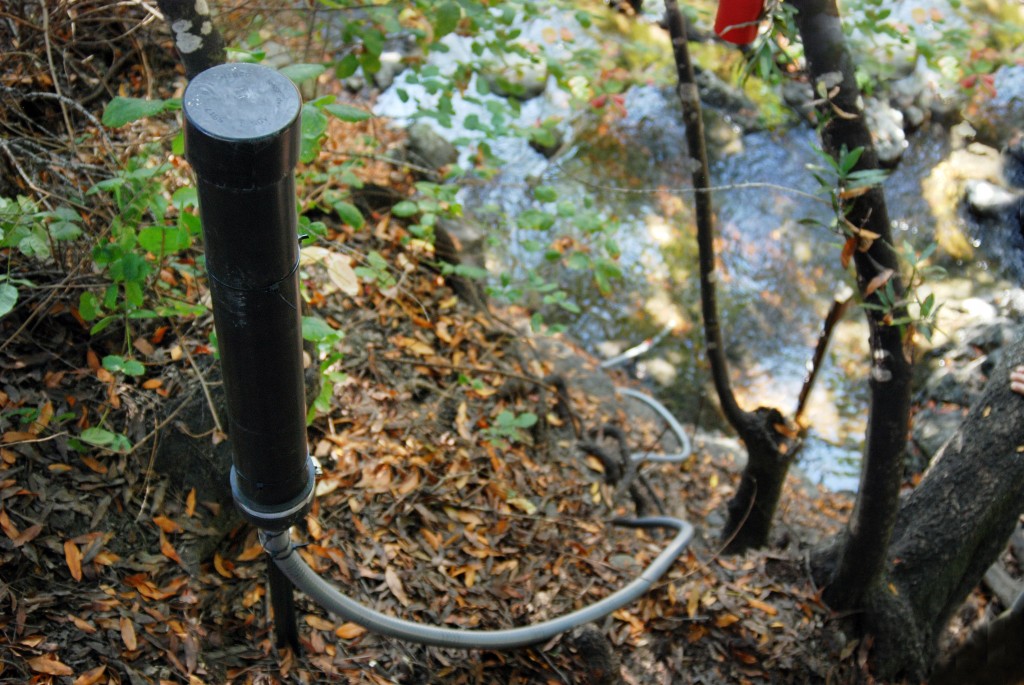 ---
Subscribe to our blog at MBNEP.org/blog to receive a story like this every Friday.
Donate to the Estuary Program to support our work in the field and beyond.