When you look at this picture, what do you see?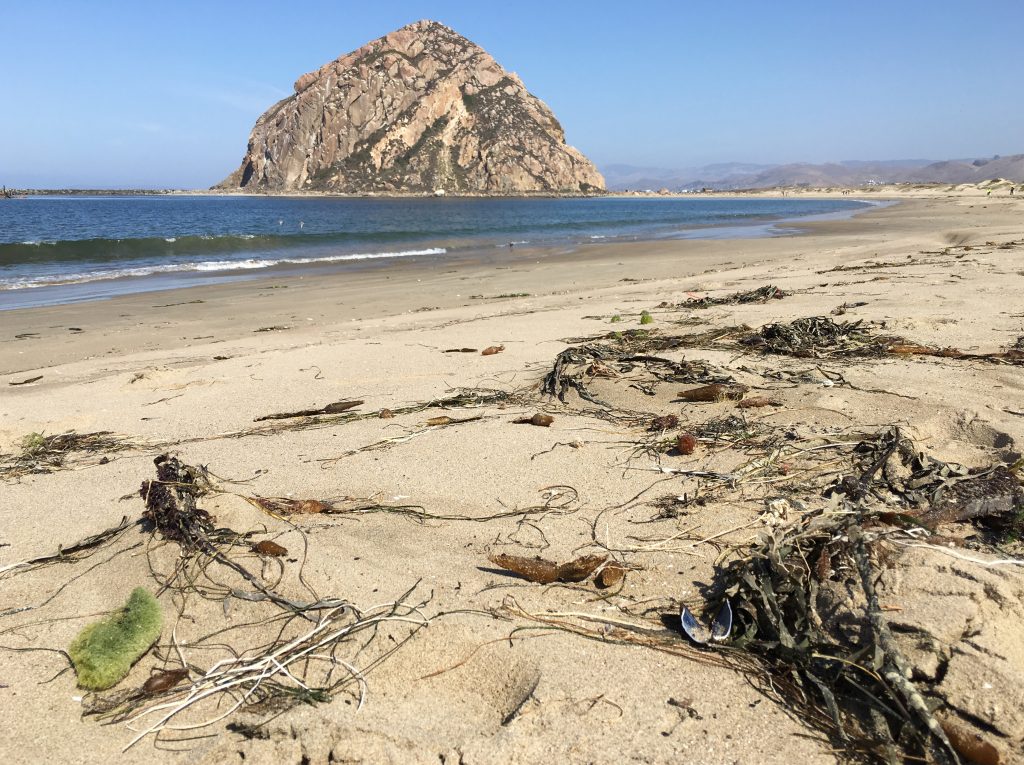 You might note Morro Rock, the waves washing along the shore, bits of brown kelp, green algae, a shell, and other organic beach debris.
How about this picture?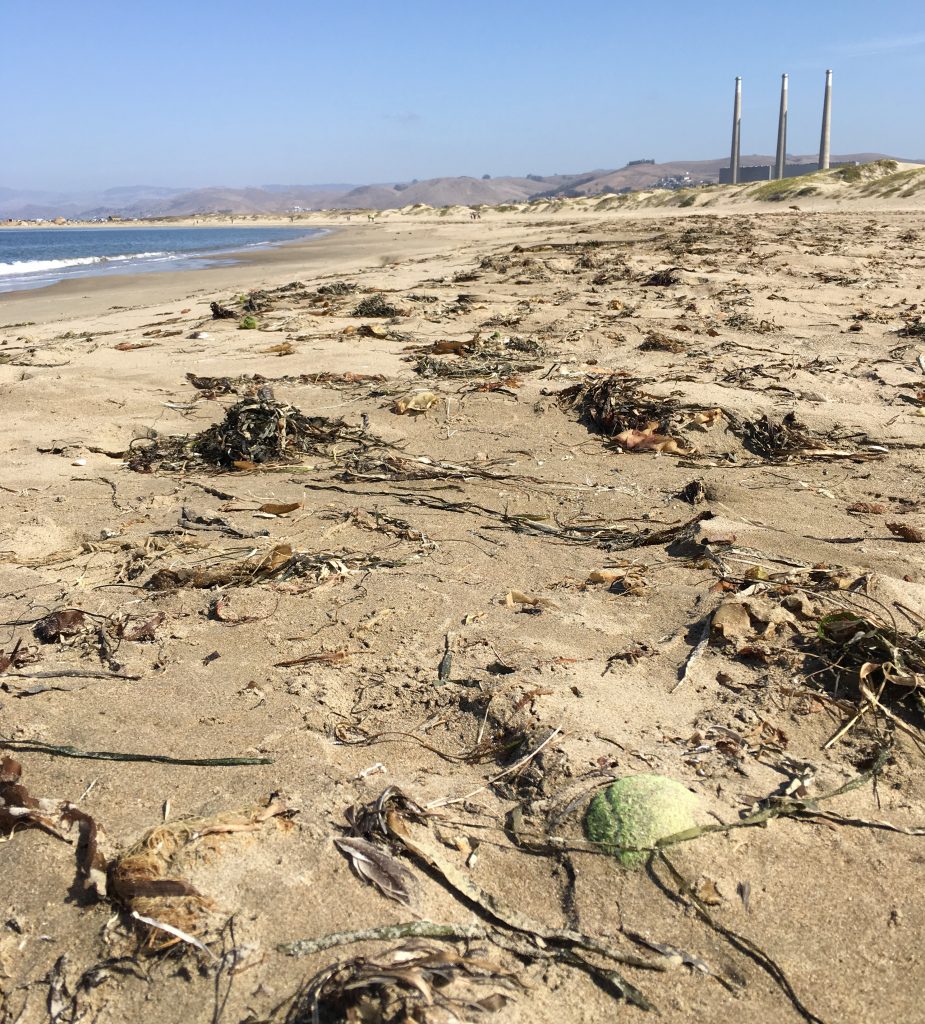 At first glance, this second picture might look just like the first, but it isn't quite. That green blob that looks like it might be algae is actually a tennis ball buried in the sand.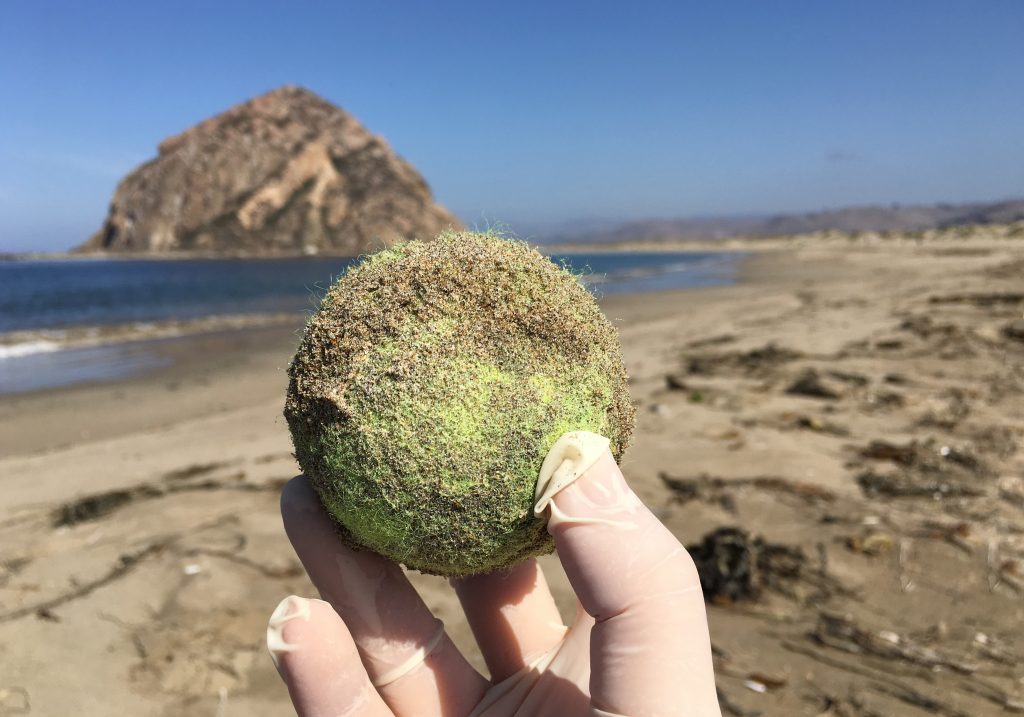 And, some of that stringy organic-looking beach debris is actually fishing line, tossed and tangled with strands of plant debris.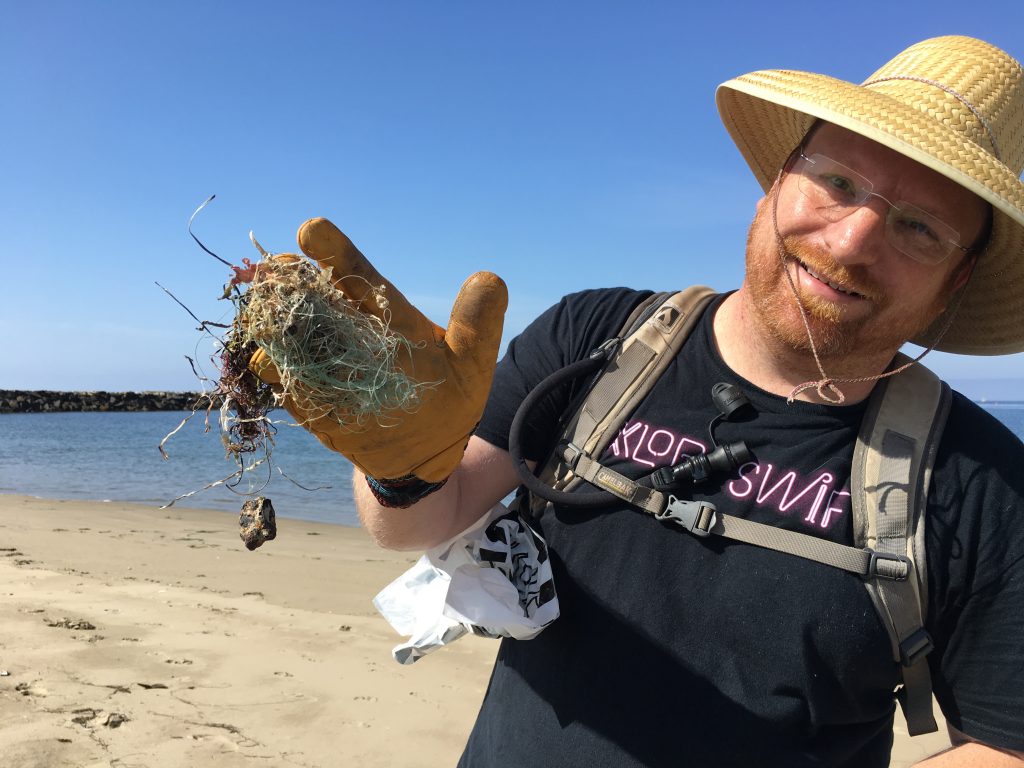 It is easy to look at our beautiful Central Coast beaches and think that the problems of marine debris and litter don't impact our area, but if you dig just a little bit below the surface you'll find that they do.
It's not just the big stuff like fishing line and tennis balls, bottles and caps, sand buckets and shovels that you'll find strewn around the beach that cause a problem. Many of these items are made of plastic—even tennis balls can be coated in nylon, which is a type of plastic. And, when plastic breaks down, it becomes even harder to spot than that tennis ball or fishing line in the sand.
The picture below shows a few plastic microbeads on top of sand. Can you find them?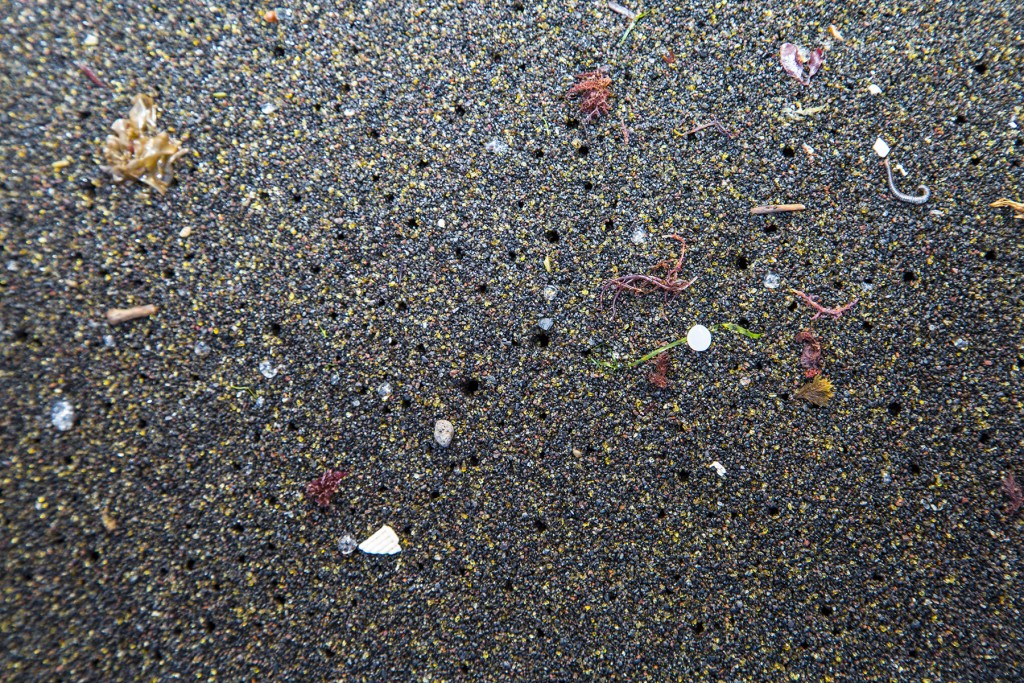 Microbeads are solid plastic particles that are less than 5 millimeters in size and that are designed to cleanse or exfoliate the body. Even though they were banned through the Microbead Free Waters Act of 2015, there are plenty of other sources of plastic bits the same size that are not manufactured for cosmetic purposes. Glitter is one example. of a microplastic that is produced intentionally. It is not covered under the Microbead Free Waters Act and can still be included in cosmetic materials because it is not designed to exfoliate the body. Many microplastic pieces are not intentionally manufactured. Rather, they start out as larger plastic pieces including food containers, utensils, packing materials and more break down over time producing thousands of these microplastic pieces.
Even though these microplastics are hard to spot, they make a big impact. When they make their way into the water, they end up in the marine food chain. They have shown up in fish, shellfish, and other marine animals sampled by scientists. As they continue to break down, they become toxic. (Learn more about the harmful effects of microbeads in this blog post.)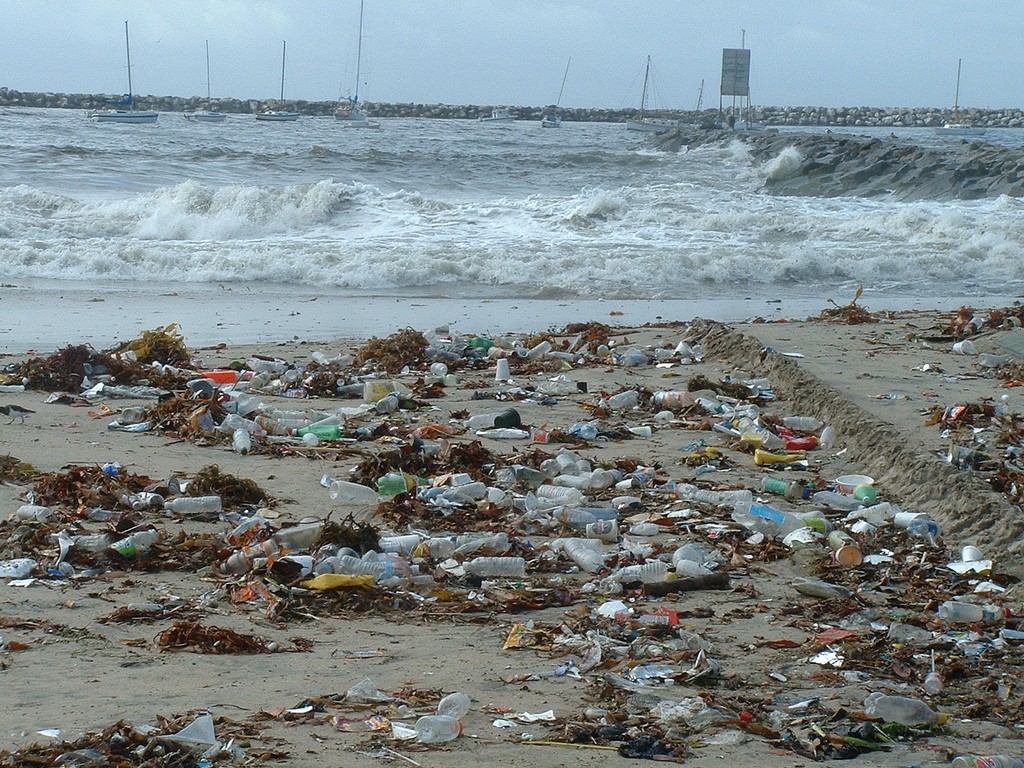 Recent studies have shown that microplastics are also prevalent on land, making their way into our soils through bits of plastic left in our green bins, through treated sewage that contains plastic clothing particles that is used as fertilizer on our crops, and even coming straight out of our taps and into our drinking glasses and watering cans.
This is a big problem, but there are things that each of us can do to help. We can:
Avoid products that contain microplastics
Reuse and then recycle the plastic items that we can't avoid
Clean up plastic litter wherever we find it and put it in the recycling bin
You can think of picking up just one piece of larger plastic trash, let's say a 1-liter bottle, as picking up thousands of pieces of future microplastic.
Many people make this a part of their everyday lives, picking up trash on walks around the neighborhood and participating in the Two Minute Beach Cleanup movement with every trip to the bay.
We saw an extreme form of this after this year's heavy March rains, when the creeks swelled and stormdrains roared, bringing man-made trash and natural debris down to the estuary. We received this picture of Morro Strand beach from the folks at ESTERO.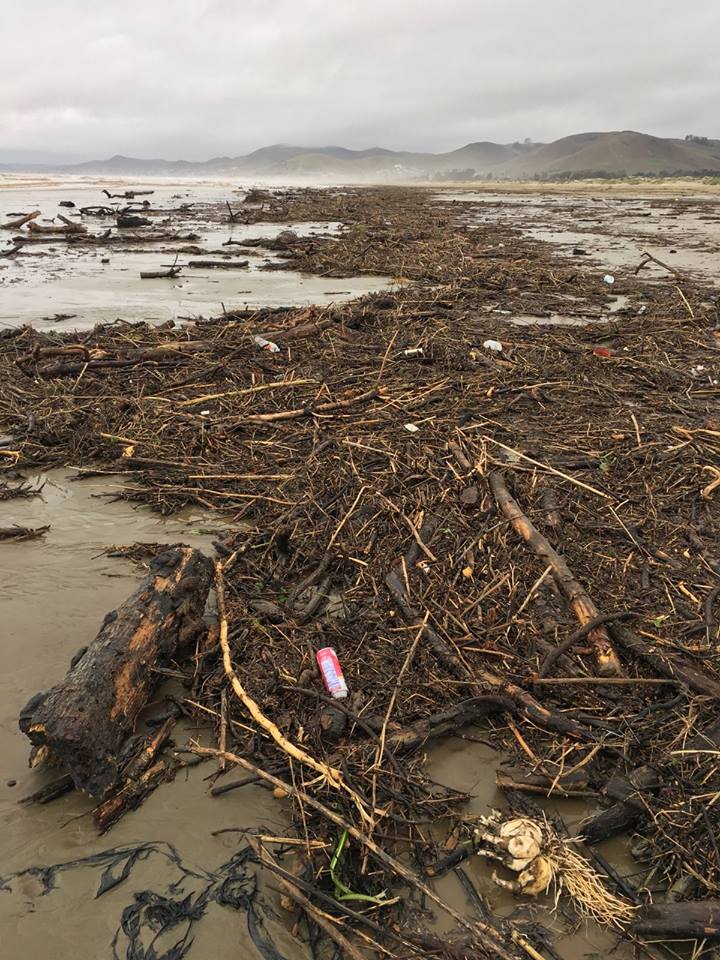 They went right to work, picking through the organic debris to pull out the trash, bagging it up, and getting it off our beaches for good.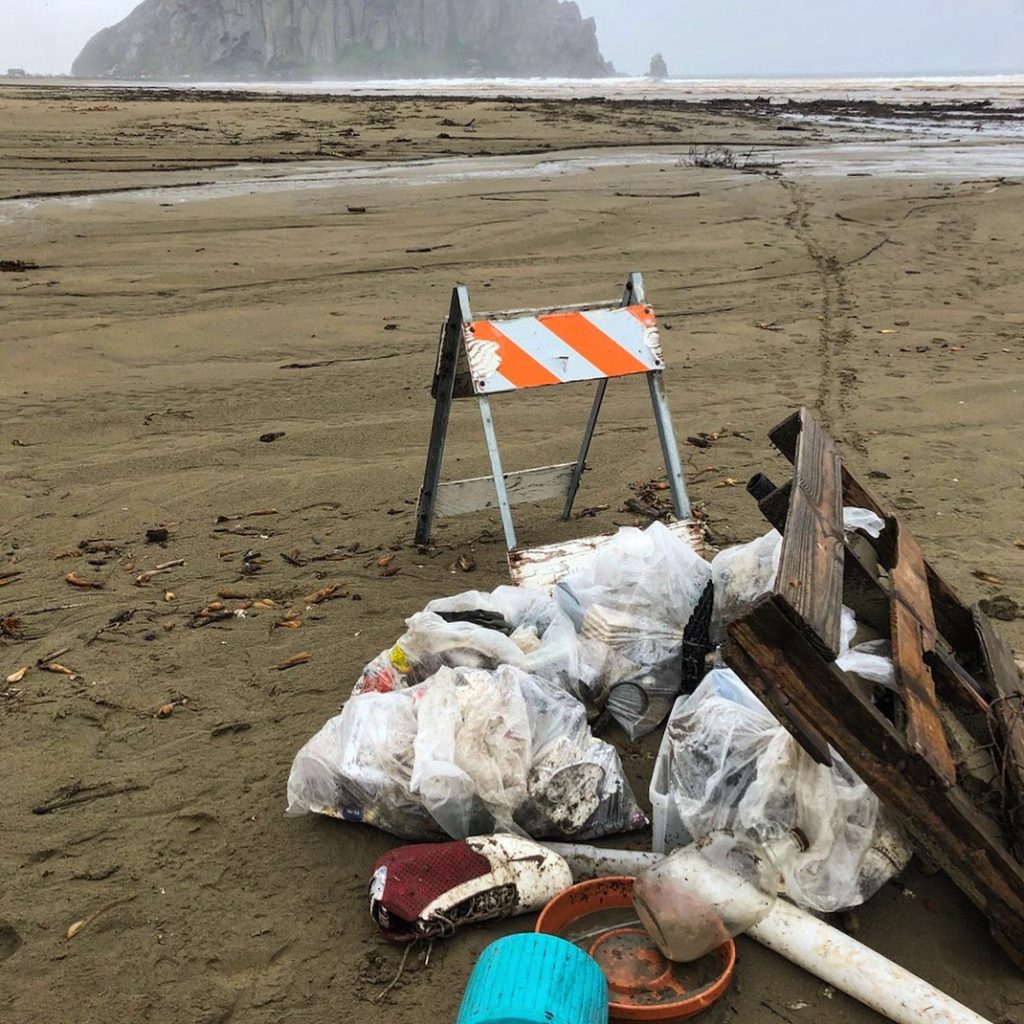 We are very thankful for the folks at ESTERO and the many other everyday heroes, who get out there and make a huge difference for our beaches, our waters, our wildlife, and all of us by doing the dirty work of picking trash.
Get involved
Tomorrow morning, Saturday, April 28, you have the chance to participate in a Morro Bay coastline cleanup on foot or by paddleboard to help keep our waters healthy and move toward making them plastic-free. There are also a variety of other fun and beneficial service projects happening at the same time, all hosted by ECOSLO. Find out more about those projects here.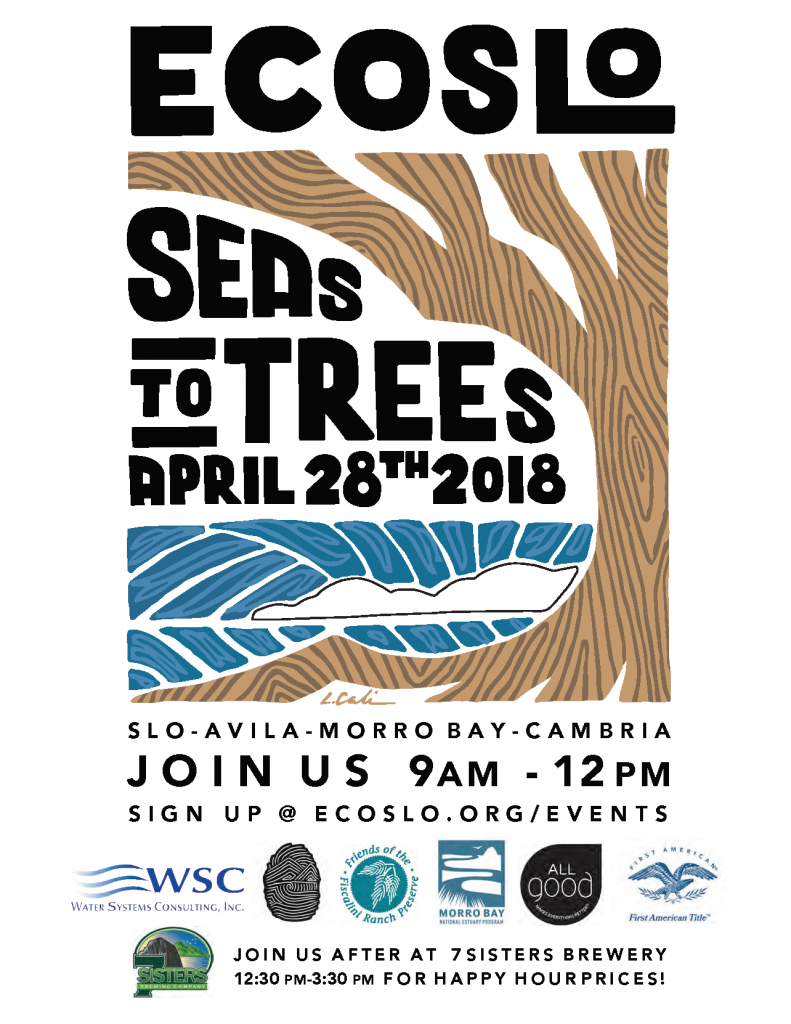 ---