The Morro Bay National Estuary Program, like many nonprofits, relies on volunteers who generously donate their time and expertise. Volunteers make up our governing board and committees, reach out to students at events and in classrooms, collect and analyze water samples, transplant eelgrass, and keep our Mutts for the Bay dog waste bag dispensers stocked and ready.
Estuary Program volunteerism by the numbers
During the past year:
Volunteers spent 156 hours working to restore eelgrass to Morro Bay and another 27 hours on other restoration work in the watershed.
55 people volunteered through our Monitoring Program, spending 805 total hours (that's 33 full days, or a little more than a month!) tracking bay and creek water quality, monitoring bacteria and plankton, and collecting thousands of data points and many

macroinvertebrates during bioassessment surveys

.
The 12 people who volunteer for our

Mutts for the Bay program

 gave a collective 852 hours of their time (an average of three full days per person), to stock and maintain the 30 dog-waste-bag dispensers in Morro Bay and Los Osos.
Volunteers picked up more than 1,000 cigarette butts near Morro Bay, keeping them from ending up in the bay and harming wildlife.
All of this volunteer work adds up; together, we continue to make a positive impact on the Morro Bay estuary and surrounding lands year after year.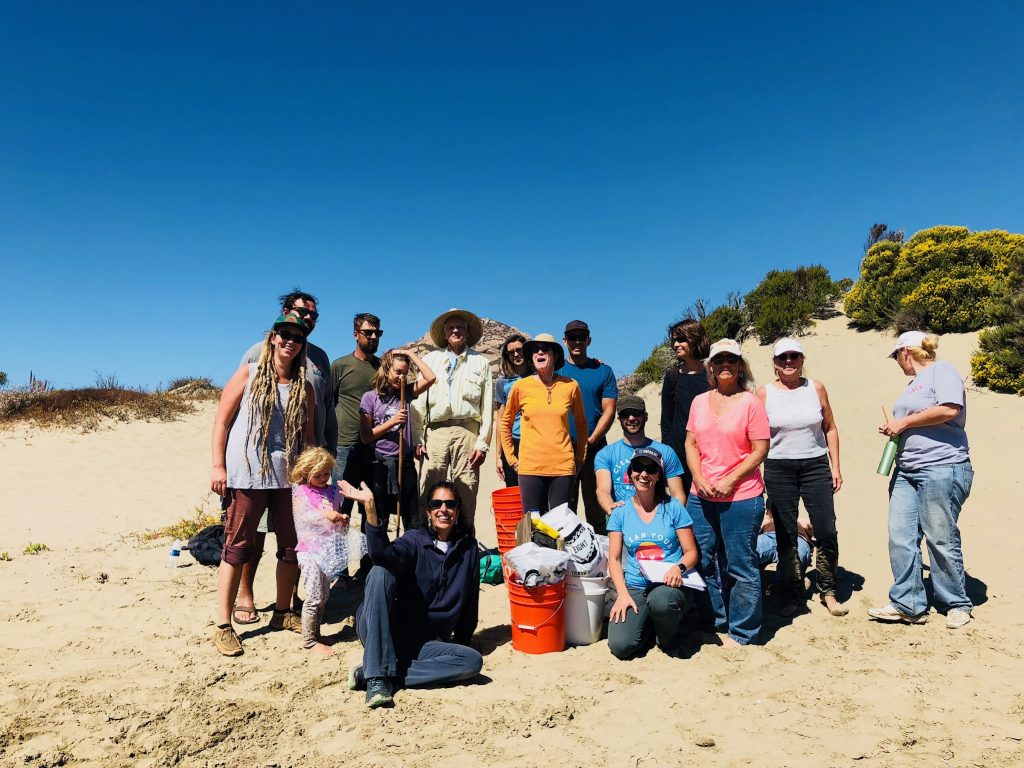 Volunteer awards for 2018
Each fall, we give two awards to volunteers who have made an especially big impact in their work for the estuary. One award goes to a volunteer for our Monitoring Program and one award goes to a volunteer who contributes to any other program. This year, we are pleased to recognize Marc Couacaud as Monitoring Volunteer of the Year and Paula and Tom Medeiros as Community Volunteers of the Year.
Marc Couacaud
Monitoring Volunteer of the Year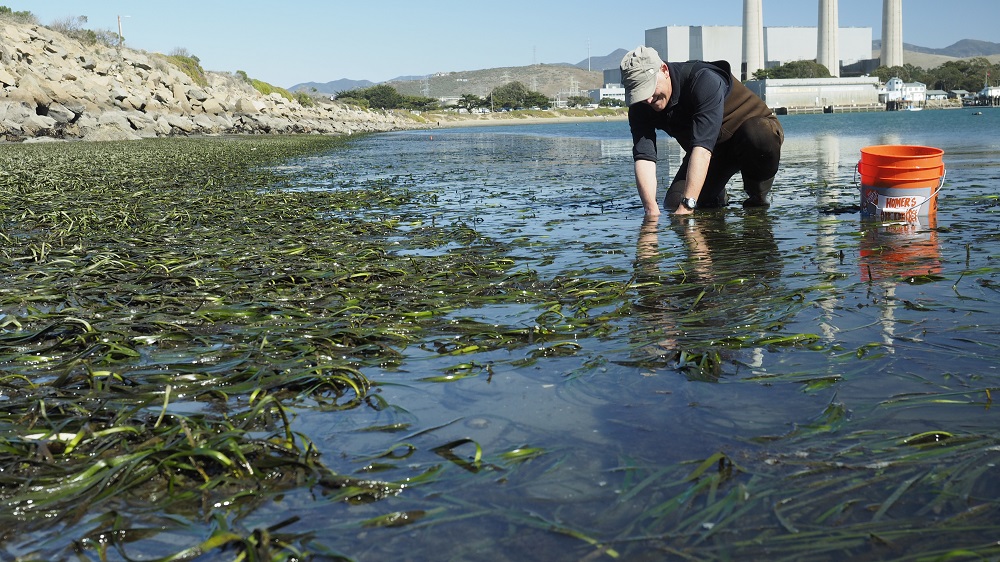 Marc attended Cal Poly for his undergraduate degree, where he majored in history with a minor in biology. Marc later studied law. He learned about the Estuary Program in 2003 at an environmental fair and then started volunteering for the program.
Over his years as a volunteer, Marc has done just about everything. He has monitored water quality and bacteria; been on dawn patrol (where volunteers venture out in kayaks during the early morning hours to measure the oxygen level in the bay); completed bioassessment surveys, eelgrass restoration, and stints as a Nature Center docent; he has even volunteered for community events, including Cal Coast Bioblitz and Dog Fest.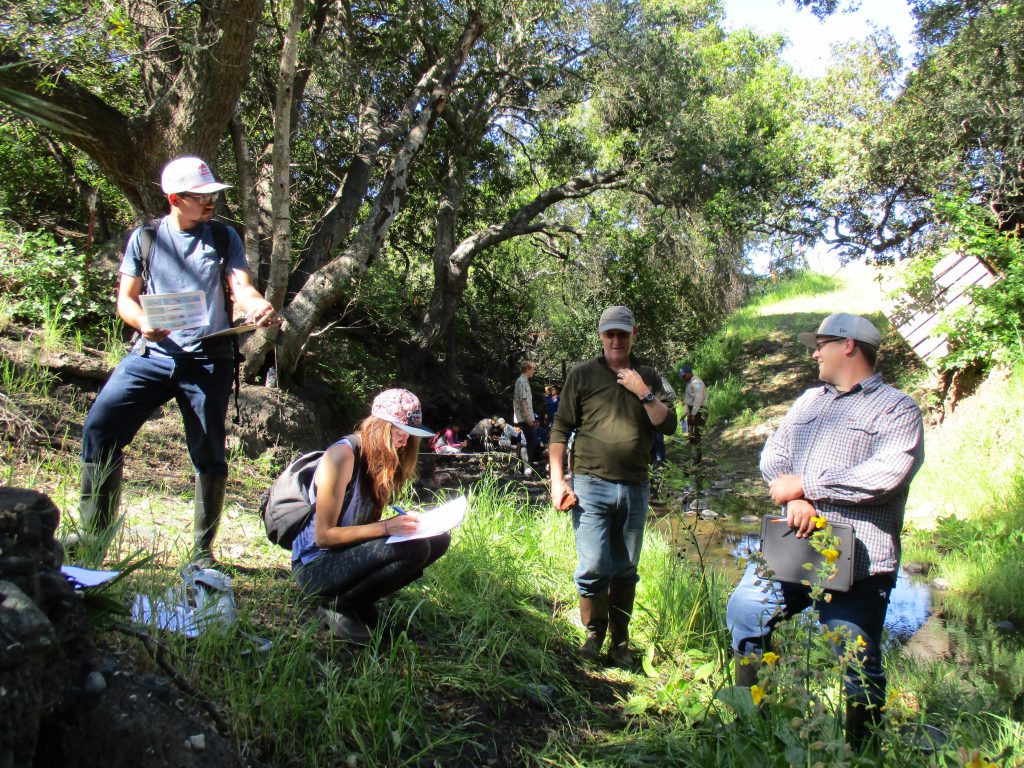 Of all these roles, Marc enjoys bioassessment monitoring and helping with eelgrass restoration the best. Marc has expertly participated in bioassessment surveys at sites that were so full of poison oak that staff were hesitant to venture into the creek. He has even acted as a leader for the volunteer teams that collect bugs during these surveys.
When he isn't treating bioassessment-related cases of poison oak, trudging through mud, or educating people about the bay, you might find Marc hiking, reviewing books, or writing. His fourth book is coming out in January.
We are grateful that Marc has stuck with the Estuary Program over the years, contributing more than 239 hours through our Monitoring Program alone. Thank you, Marc!
Paula and Tom Medeiros
Community Volunteers of the Year
Over the past year, Paula and Tom have contributed to the Estuary Program in a wide variety of roles. In their first volunteer post with us, they acted as concessionaires, popping and handing out popcorn at the debut of the movie Of Marshes and Morros, which tells the story of the grassroots beginnings of the Morro Bay National Estuary Program.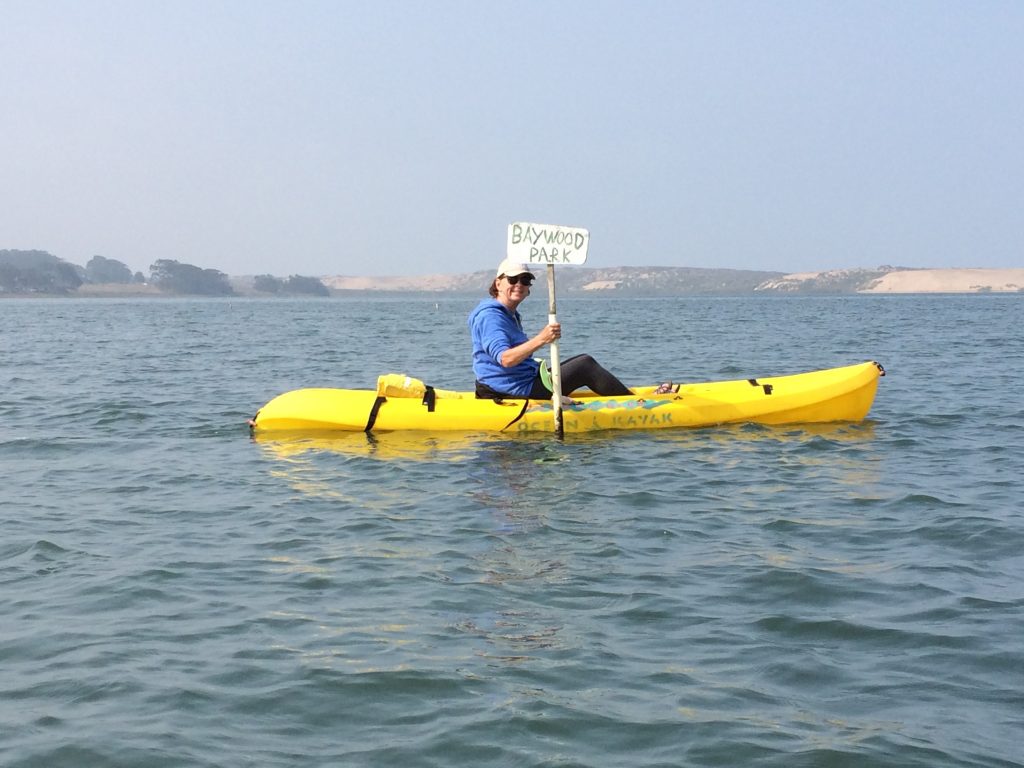 After that, Tom put his technology skills to use digitizing dusty, but very relevant, documents from our physical library page by page. His tireless work laid the foundation for an Estuary Program library that will allow staff and other local researchers to access historical and scholarly materials on eelgrass, shellfish, and other estuary-related information online.
Since then, Tom and Paula have participated in a number of other volunteer roles. Tom has partnered with our Marc, our Volunteer of the Year, to measure water quality at creek sites each month. This intrepid pair even went out to monitor during our recent rainstorm!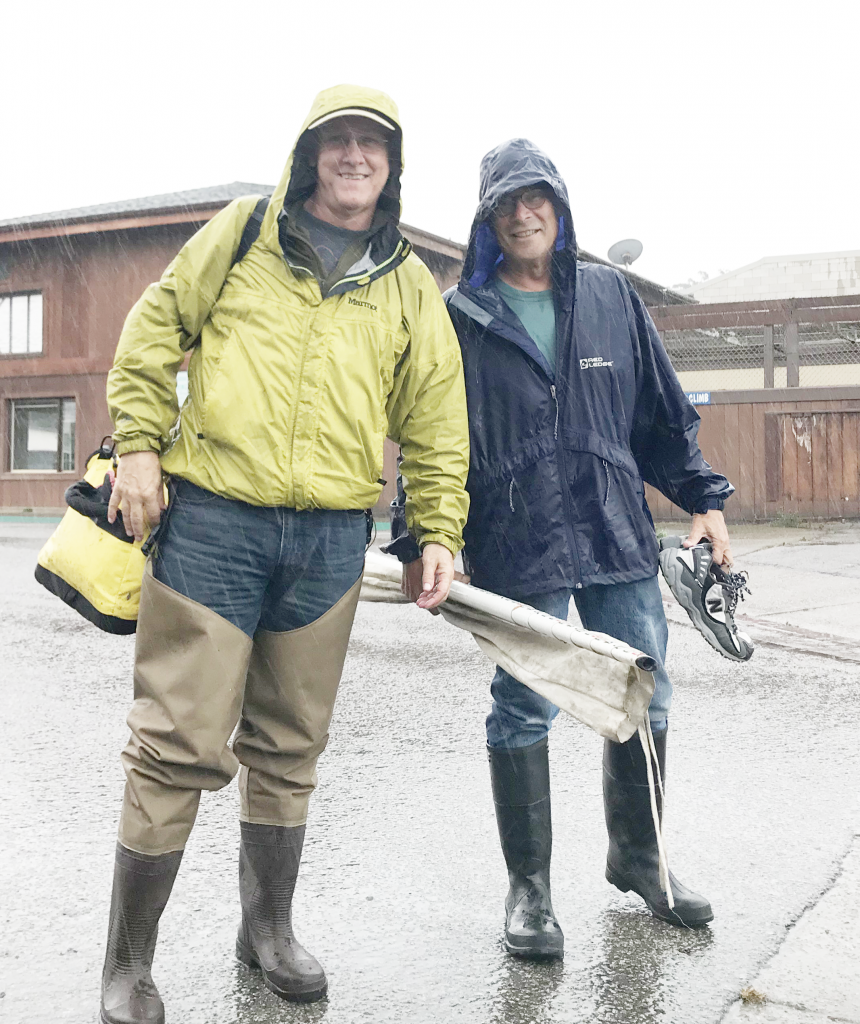 Paula and Tom have also taken on dawn patrol duties recently. They love being out on the water and they especially enjoy the beautiful early-morning quiet of the bay.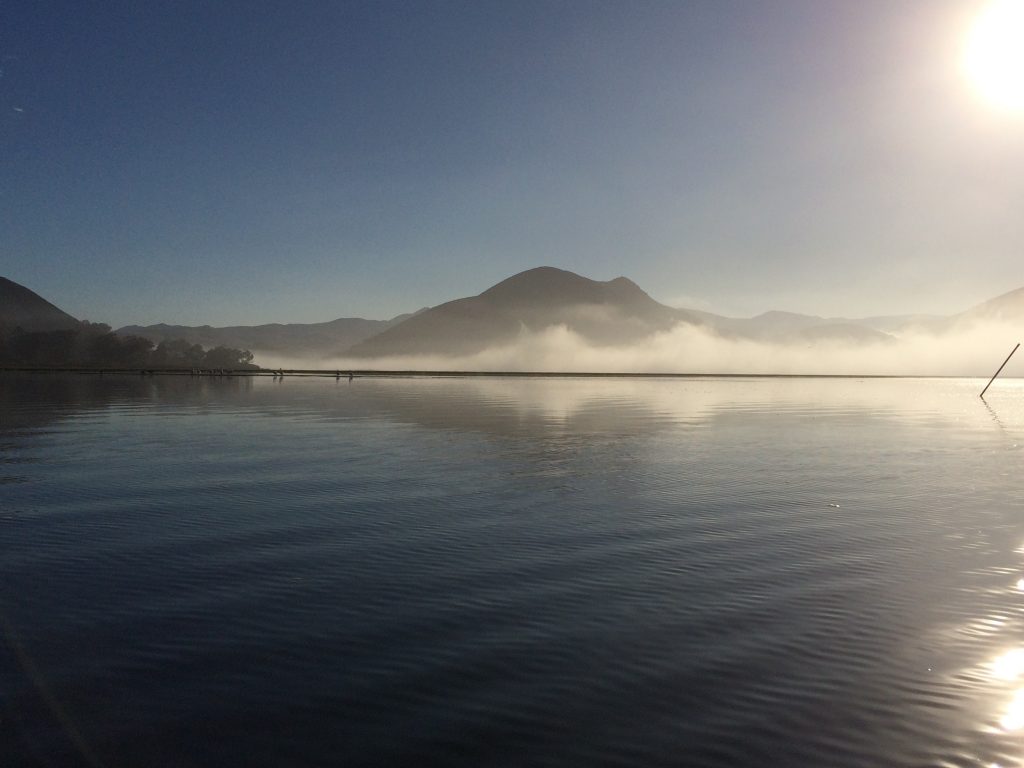 We are grateful for Paula and Tom's many contributions to the Estuary Program and to the bay, and we hope to work with them for years to come. Thank you, Tom and Paula!
Do you want to volunteer with the Estuary Program?
Visit MBNEP.org/volunteer to see the types of volunteer opportunities we offer.
---
Subscribe to our weekly blog to have a an Estuary Program post delivered to your inbox every week.
Help protect and restore the Morro Bay estuary
Thank you for your support!