This Photograph Friday, we bring you some of our favorite photographs from this winter. Our Baycam captured boats and birds passing by, part of the lighted boat parade, a rainbow, and a fascinating weather phenomenon called a noctilucent cloud. (Scroll to the bottom of the post to watch a timelapse video that includes a moonset and the noctilucent cloud!)
Boats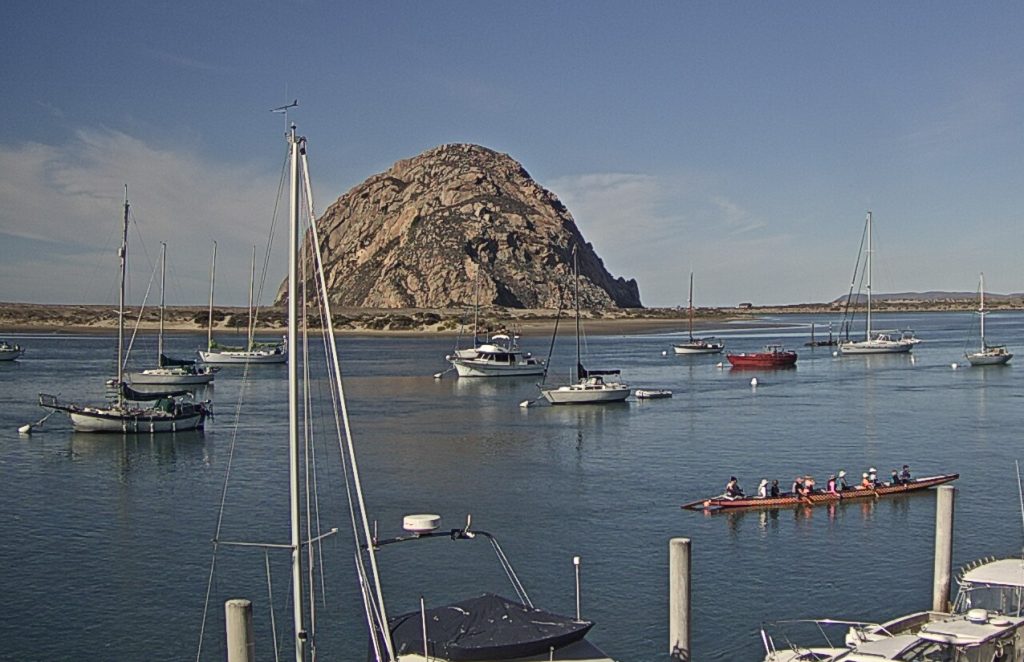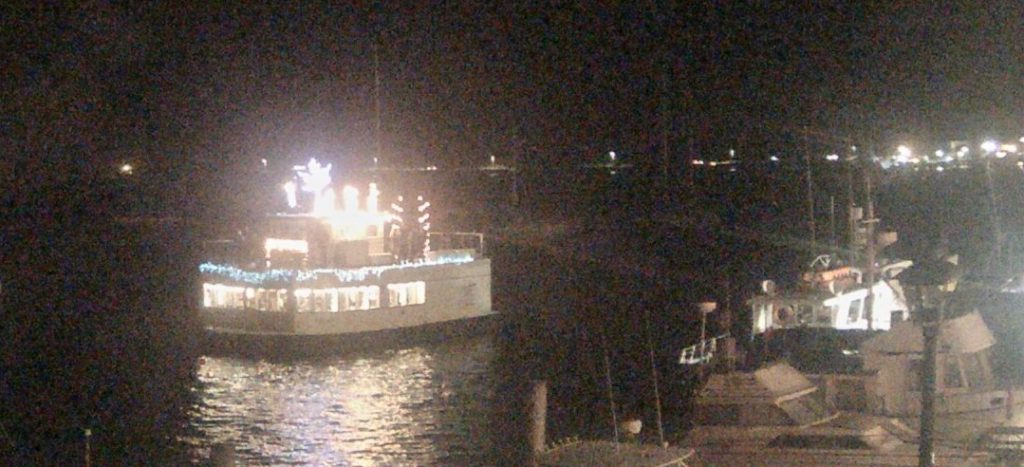 Sunrise and Sunset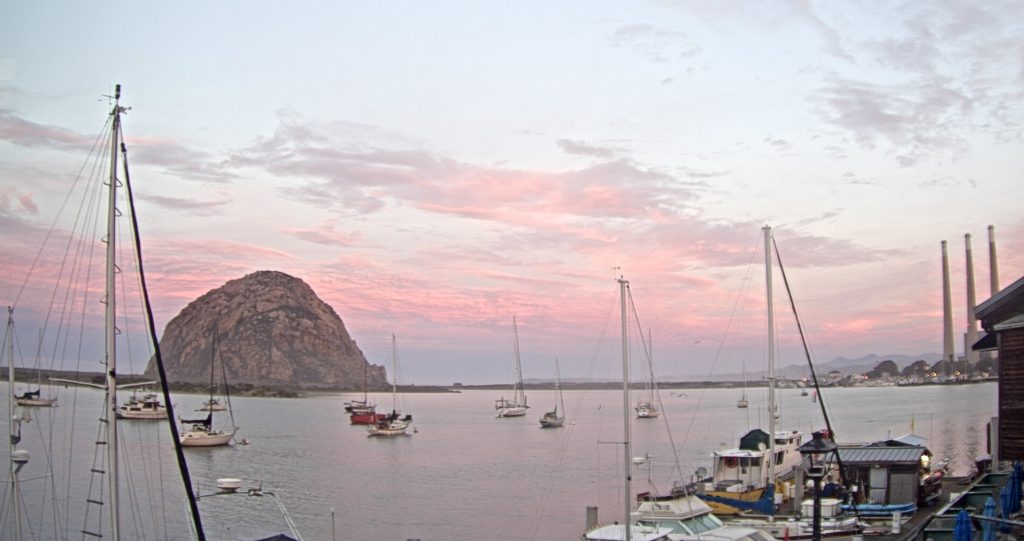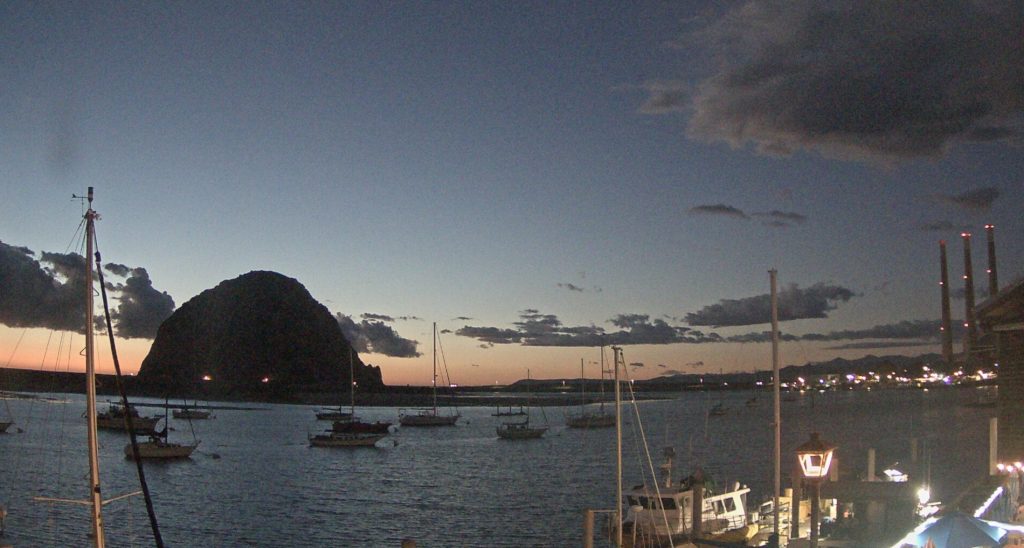 Rain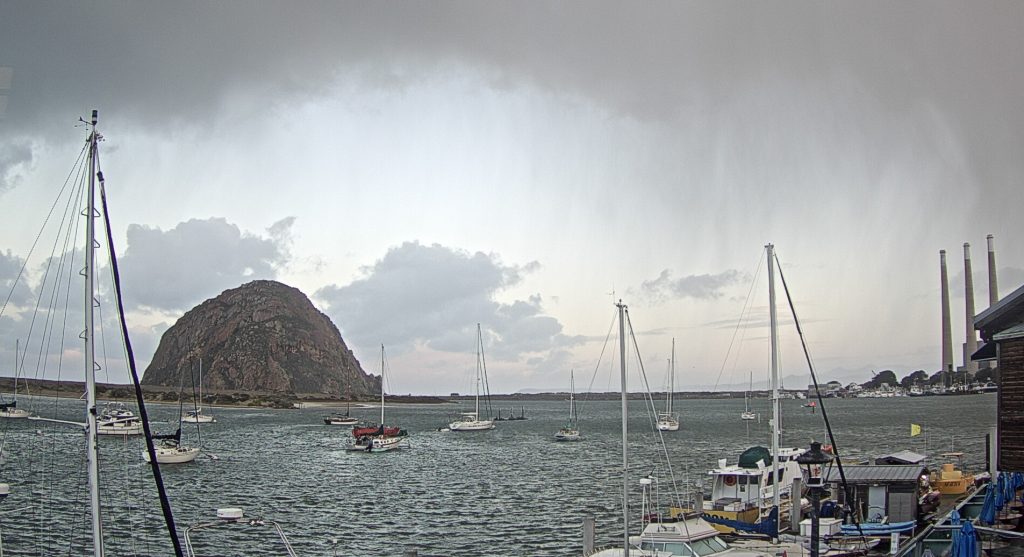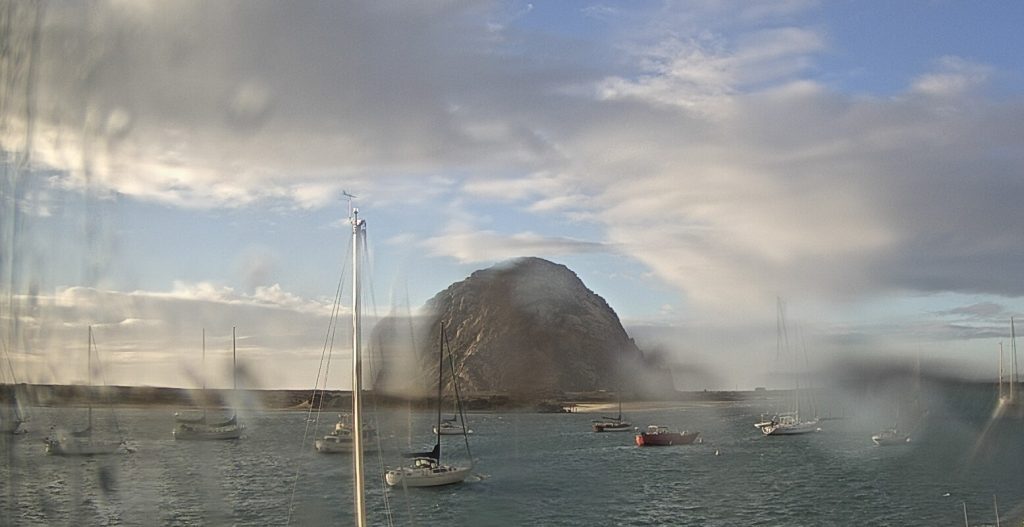 Cloud patterns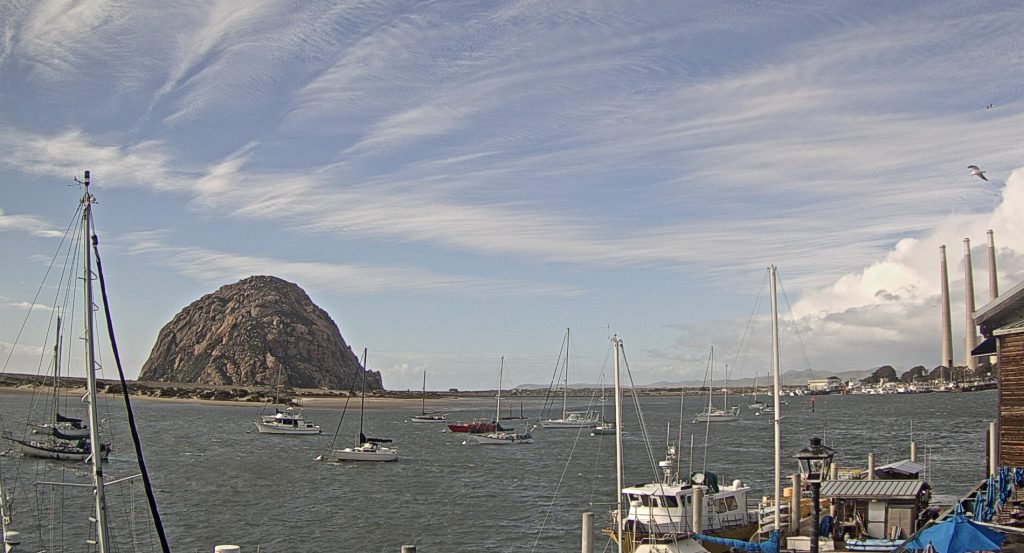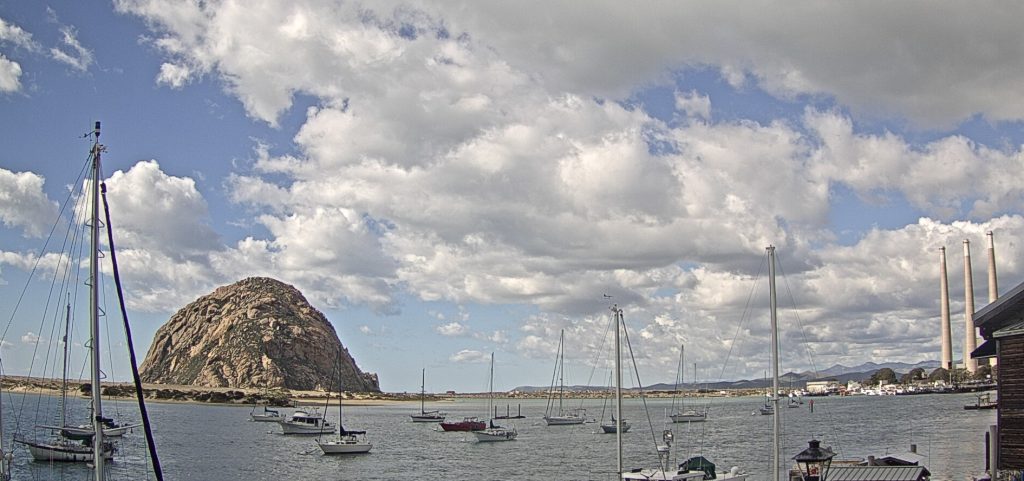 Weather phenomena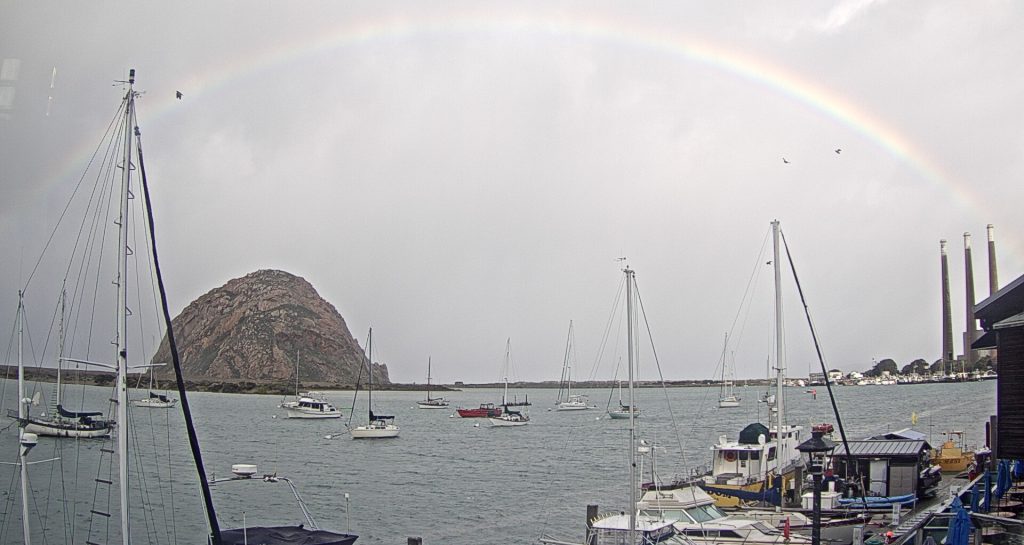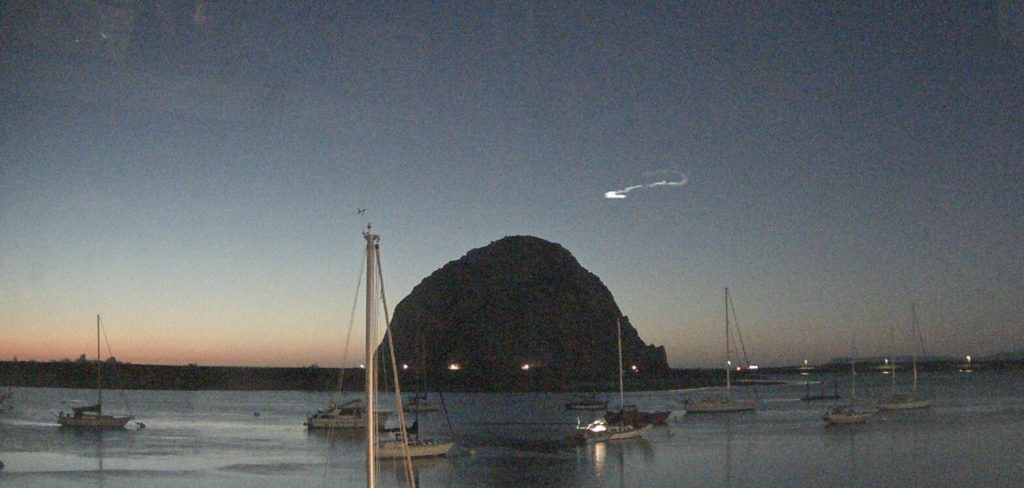 Timelapse video
Watch the timelapse video below to see the moon set, the sun rise, the afternoon roll by, and a rare noctilucent cloud flash across the sky just before sunset.
---
Help us protect and restore the Morro Bay estuary!
Come see S.L.O.P.E.'s show Flowing Estuary to Living Sea,  at the Morro Bay State Park Natural History Museum now through March 31, 2019. A portion of proceeds from art sales will benefit the Morro Bay National Estuary Program and the Central Coast State Parks Association. We hope to see you there!
Watch the video below for a preview of more artwork from the show.
Thank you for your support!